The Beat - Week 43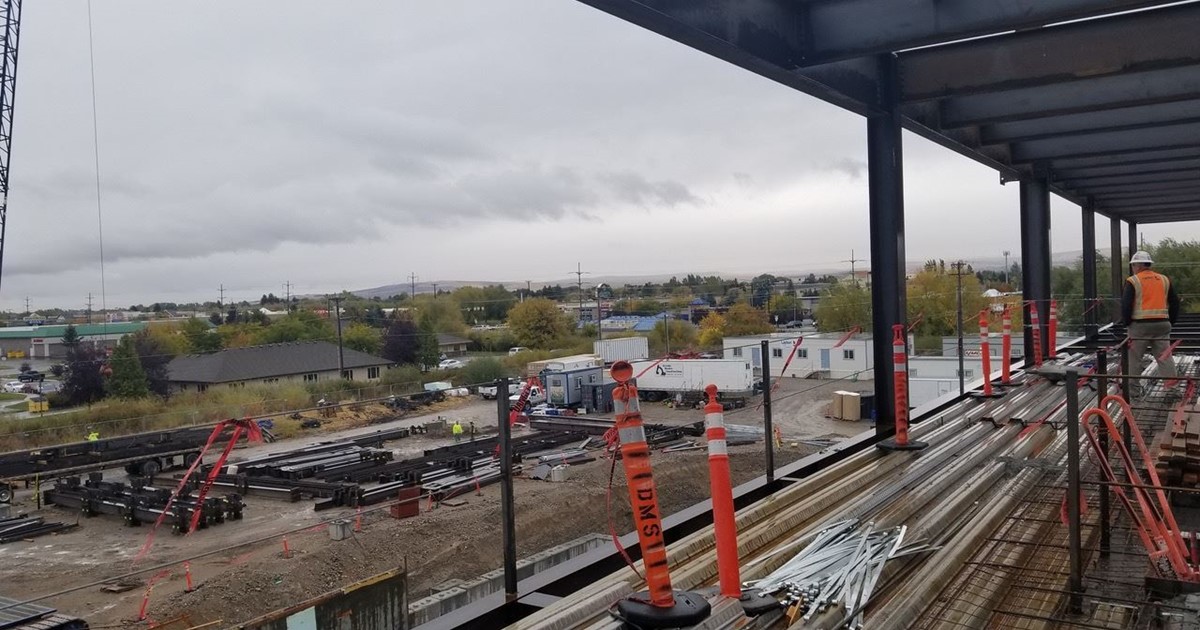 Quote of the Day
"Happiness is an attitude. We either make ourselves miserable, or happy and strong. The amount of work is the same." - - Carlos Castaneda
---
Fun Facts
Armadillos like to swim, and they are very good at it. They have a strong dog paddle, and can even go quite a distance underwater, walking along the bottom of streams and ponds. They can hold their breath for four to six minutes at a time.
---
Photo of The Week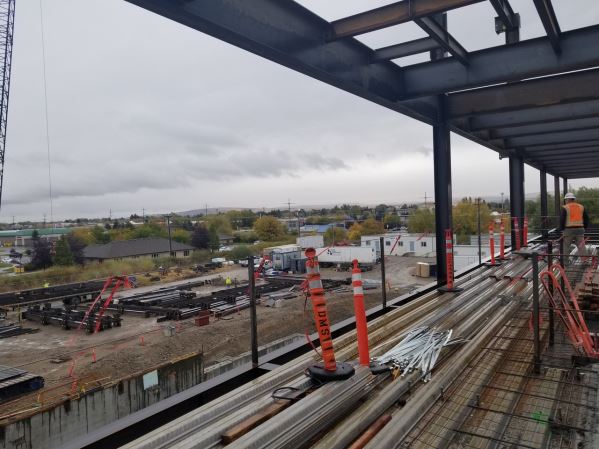 Looking North froom the third level of the new tower. Submitted by Casey Jackman.
(Have a fun photo you would like to share in The Beat? Submit it here or email bziel@mvhospital.net)
---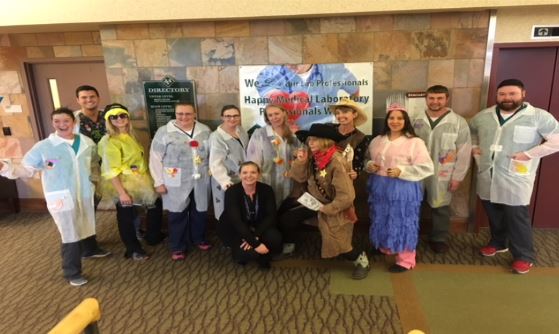 Mountain View Hospital's lab employs 29 highly trained and skilled individuals. We have 18 lab assistants who assist in various tasks such as performing blood draws, therapeutic phlebotomies, Insulin Resistant Testing, IV starts, EKGs, urine drug screen collection, nasal swab collection, specimen receiving and processing, answering phones, scanning and faxing results, reference lab processing and send outs, reviewing and scanning of patient orders, etc. Hannah Talamantez is the supervisor over all of our lab assistants. We have 11 board certified medical laboratory scientists with education ranging from bachelors to PHD. Each of these scientists is responsible for performing calibrations, quality controls, analyzer maintenance, and proficiency testing for each analyzer and test our lab performs. They review each result to determine its accuracy and question any result that does not make sense. Five of these medical laboratory scientists hold supervisory positions. Sarah O'Brien is our technical consultant and she assists with overseeing all our of clinic labs. She ensures each clinic is compliant with all lab regulations required for maintaining their CLIA and COLA certifications/accreditations. Tiffany Henderson is the lab's technical supervisor and she is also the supervisor over the Chemistry department. Tarena Thomas is the supervisor over the Hematology and Coagulation departments. Andrea Bingham is the supervisor of our Point of Care program and our Blood Bank department. Kari Oldham is the supervisor over our Microbiology department. Our lab is home to 16 analyzers that vary in size and function. Our medical laboratory scientists use these analyzers daily to perform over 530,000 tests per year generating over $12,000,000 in revenue for the hospital. We have the most state of the art lab equipment in the market as part of our efforts to provide the absolute best patient care possible for our patients.
Over the last few years our lab has grown tremendously. It started out in a space the size of a small closet and now occupies over 2500 sq/ft. Our lab is accredited by COLA. We are required to renew our accreditation every 2 years and part of that renewal process involves a very in-depth inspection. An inspector comes in site for 2 days and reviews 2 years of calibration data, QC data, proficiency testing, patient results, policies and procedures, competency assessments and quality assurance. Our lab is due to renew its accreditation and our lab just went through this vigorous inspection on October 18 and 19. For the first time in our lab's history, we received 0 citations! This is a testament of their hard work and dedication to our hospital and most of all to our patients. Please join me in congratulating our lab team on a job well done!
---
Message From Administration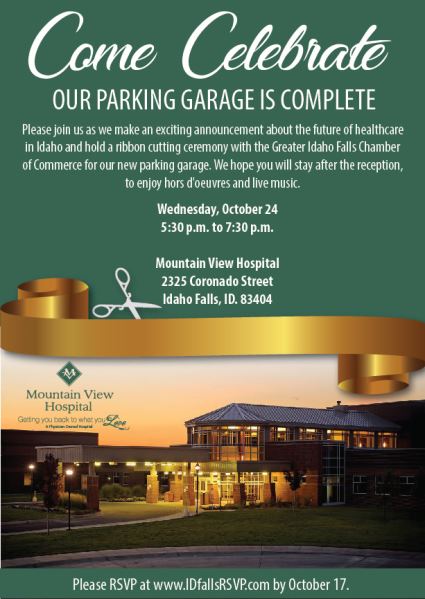 ---
Construction Update
Construction will begin on the main entrance of Mountain View Hospital starting November 19th, permanently closing it until the completion of the new hospital. The new entrance will provide a larger roundabout and covered walkway from the parking garage. We have included some architectural renderings below to show exactly what it will look like when completed. We know this will cause some hurdles for our patients and appreciate your continued commitment to patient care. We are honored with such an amazing team that puts us at the forefront of healthcare in Southeast Idaho.
On the map below you can see that the temporary entrance will be located just to the east of the main entrance by Physical Therapy and Imaging. Starting October 25th, patients will be able to park in our new parking garage. As more information is available we will continue to update this page.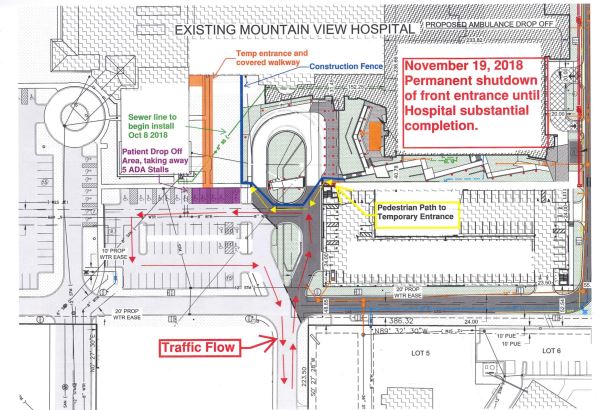 Architectural Rendering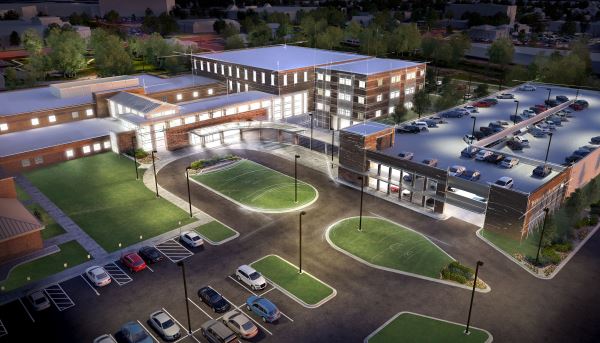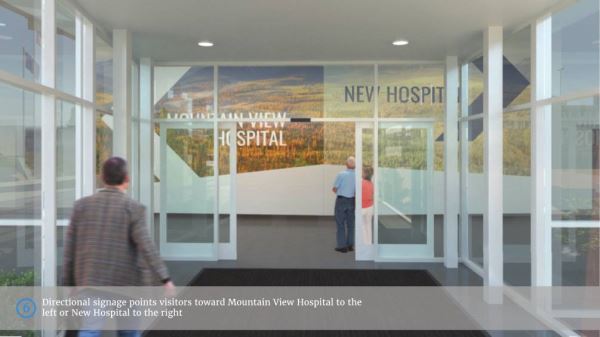 ---
Recent Office Moves
2060 S. Woodruff Ave. Idaho Falls, ID. 83404 (Old Teton Spine and Sports Pain Center)
Finance
Marketing/Sales/Physician Relations
Members of Administration

Mark Hall
Casey Jackman
Amy Larsen
Jona Hansen
Brittany Russell
Jerri Woodhouse
1930 Channing Way, Idaho Falls, ID 83404 (Old Finance Building)
Education
QA
Auditing Team
Please see the interactive Google map below for a complete listing of Idaho Falls locations.
Click on the

icon to view a list of locations.
Click on the

icon to view the map in full screen.
---
News From HR
---
News from Volunteers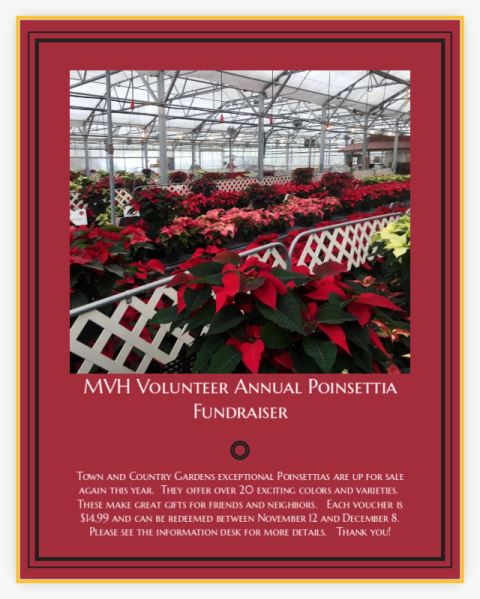 ---
Employee Benefits 2019
Effective 1.1.2019 the employee discount will be as follows:
Fulltime employees & eligible dependents: 50%
Part-time employees & eligible dependents: 40%
PRN employees & eligible dependents: 25%
The discount is for medically necessary procedures only.
Did you know?
Flex Spending is a convenient way to pay your out-of-pocket medical expenses such as copays and deductibles. This is a pre-tax benefit for fulltime and part-time employees who can elect up to $2,650 per year. Please enroll now, there are just 8 days left to complete your 2019 open enrollment. The deadline is October 31st 2018.

Follow this link if you would like to schedule a telephonic appointment to consult with a benefits specialist.

Please contact Human Recourses at 557.2724 should you have any questions.
---

All Hands meeting on October 31st, 2018.
7:30 AM, 11:30 AM, 1:30 PM(no 6:00 PM meeting).
Please send in your nominations for Commitment to Excellence award!
Do you know someone who has gone above and beyond? Send your nominations to ebrighton@mvhospital.net
---
Upcoming Events
Parking Garage Celebration
Mountain View Hospital | October 24th, 2018 – 5:30 p.m.-7:30 p.m.
Say boo to cancer (Trunk or Treat)
Teton Cancer Institute | October 26th, 2018 – 2:30 p.m.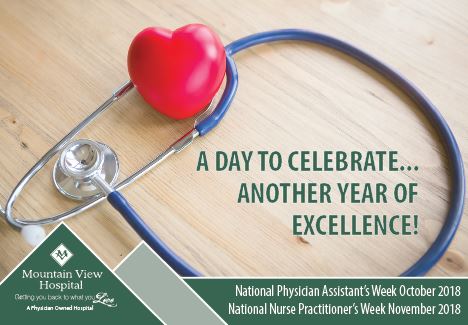 News From Pharmacy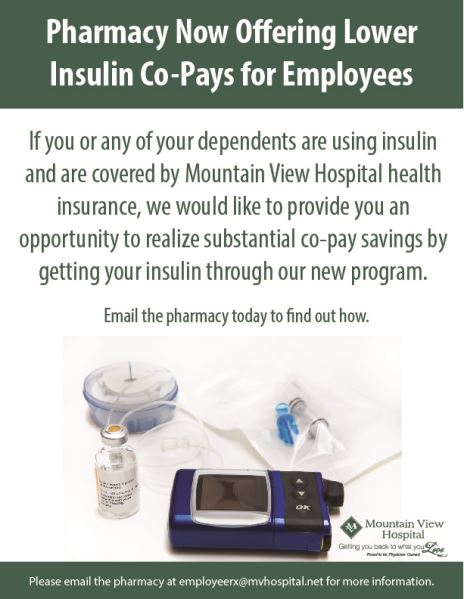 ---
News from the Teton Grill and Mountain View Hospital Café
For the convenience of our hospital staff and patient families and visitors, the café will be open from 7:00 am to 2:00pm on Saturdays when surgeries are scheduled. We will be offering everything on our grill menu and all of our grab and go snacks and beverages. Tentatively we are scheduled to be opened on October 20th, November 3rd, 10th & 17th, and December 1st, 15th and 29th. This schedule is subject changed based on the surgery schedule.
New in the café: Apple Beer – Regular and 5 calorie options offer a delicious crisp fall favor. Available in the café cooler for $1.25/bottle.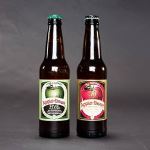 ---
News From IT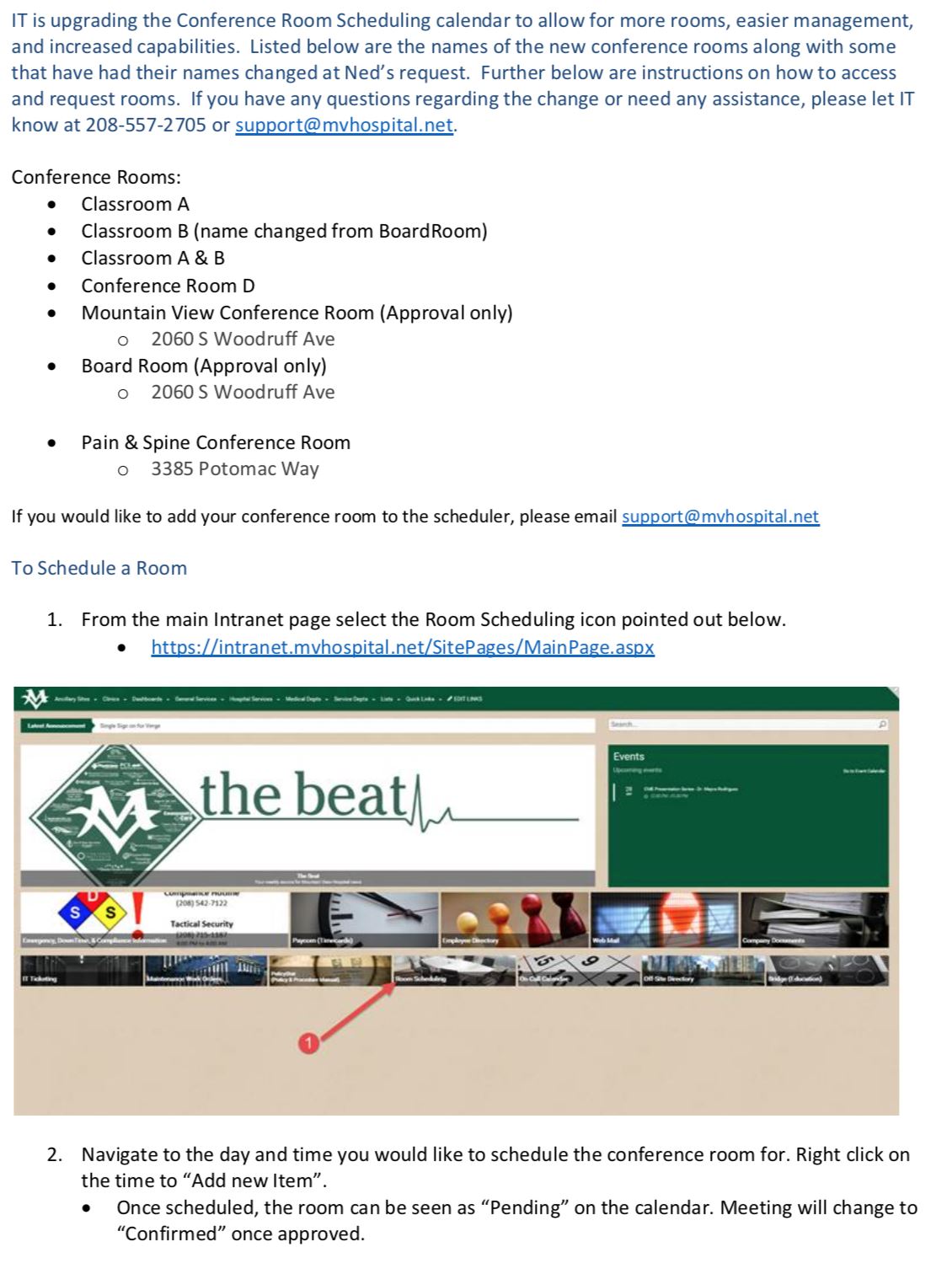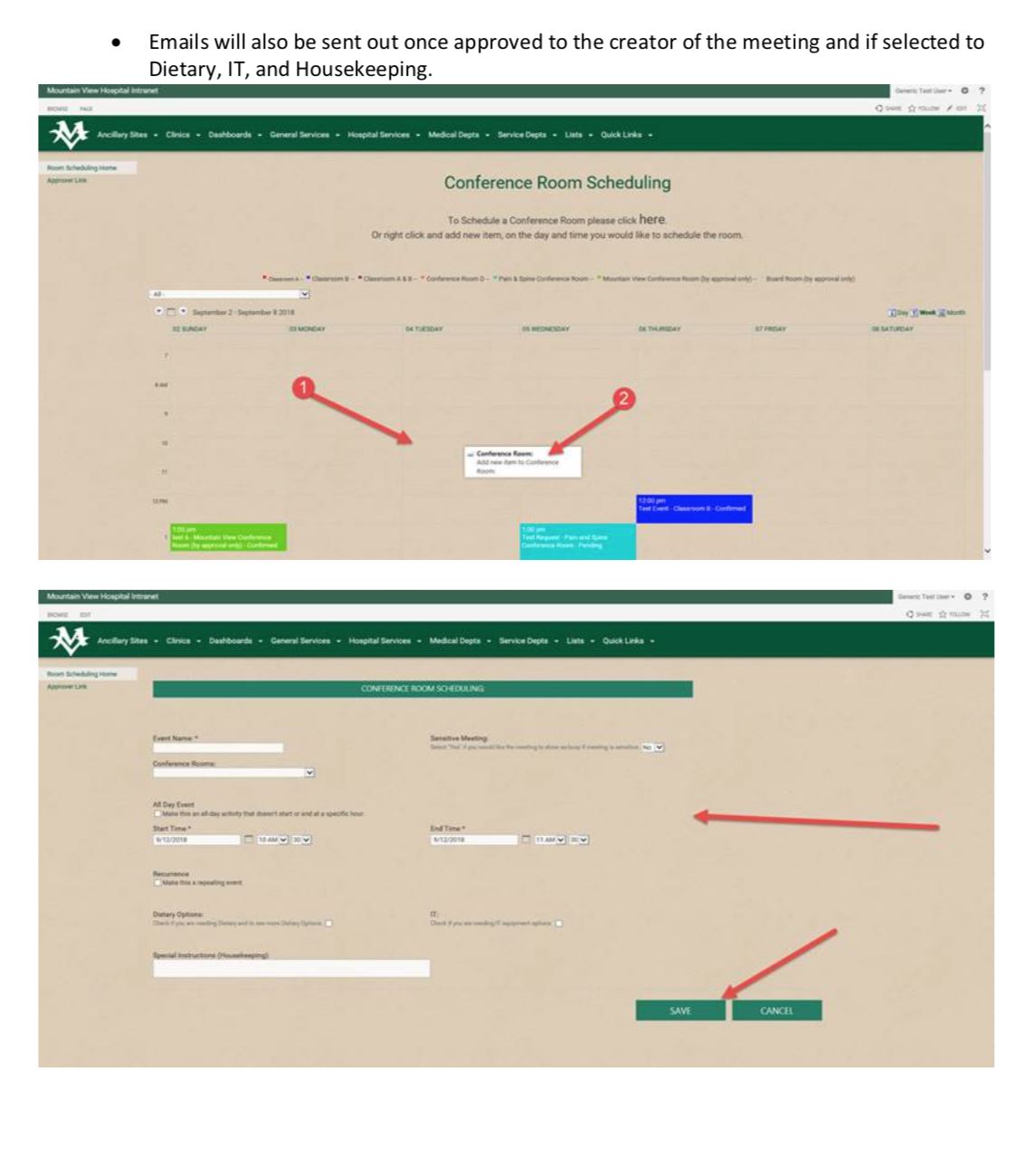 ---
News From Infection Control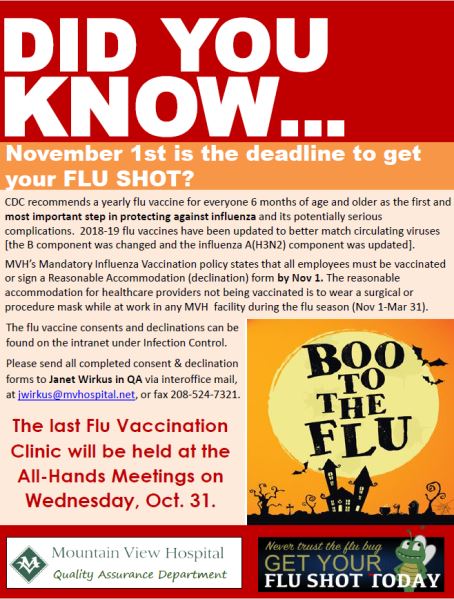 ---
News About PolicyStat
The Mountain View Hospital Policy Manual is available electronically through the intranet home page. Each policy has been developed to ensure that MVH performs to the highest standards of service and healthcare, therefore it is essential that these guidelines are communicated throughout the organization. MVH employees will be assigned policies through the PolicyStat program where they will be required to read and acknowledge understanding of each allocated policy and its progressive updates.
To locate what policies are assigned to you:
1. Log into the "PolicyStat (Policy & Procedures Manual)" on the MVH intranet home page.
(An email notification will be sent from the program once the assignment has been made, you can follow that link.)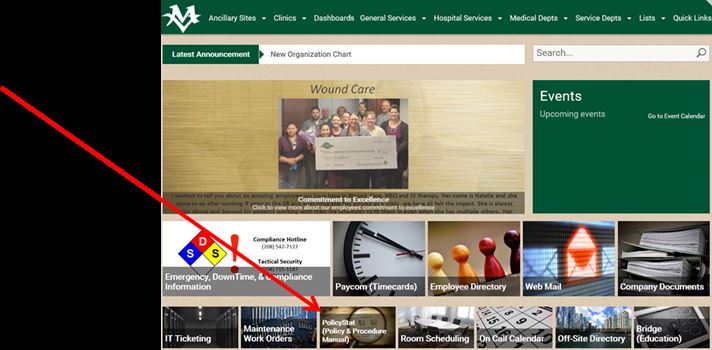 2. Refer to the "Home" tab and scroll down to the "Policies Awaiting Acknowledgment" section.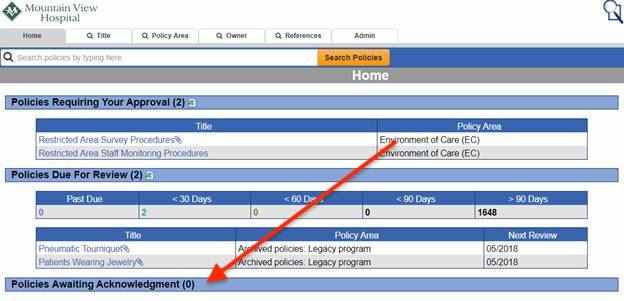 3. Click on the header to access your assigned policy documents. Open each policy*, read through it and click the blue button on the bottom I have read and understood this policy.
*If there are questions regarding information contained in any policy, please direct them first to your manager, then to the policy's owner.