Respiratory Therapist Returns After Helping COVID-19 Patients in NYC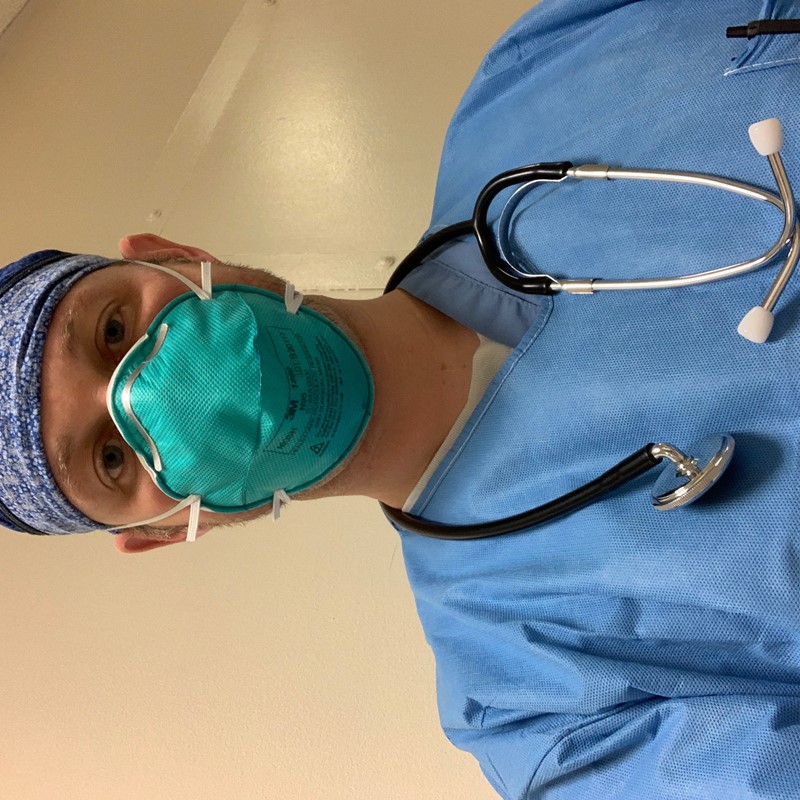 Aaron Craythorn had never traveled to New York City before he decided to answer a call for help and take care of some of the sickest COVID-19 patients in our country. Craythorn works as a respiratory therapist for Mountain View Hospital. He recently spent six weeks in the Bronx treating patients with the coronavirus.
"I was at work in April when I got a call asking if I would go to New York," said Craythorn. "As soon as I hung up from the call, I turned to my boss and told him about the offer. He encouraged me to go and promised to hold my job for me when I returned."
Craythorn went home to tell his children and wife. Less than a week later he was in New York City. After a short day of training, Craythorn immediately started caring for patients.
"There were so many people who were sick," said Craythorn. "Typically, Lincoln Medical Center has one floor dedicated to its ICU. During the crisis, the hospital converted four additional floors to makeshift ICUs, with two patients to a room, so we could treat COVID-19 patients who needed to be put on ventilators."
Craythorn said most days the hospital had at least 150 patients on ventilators. His first day working in the hospital, he personally took care of 19 patients on ventilators to help them breathe. Unfortunately, not all of the patients recovered from COVID-19.
"People died every day. It was not safe for visitors to be in the hospital, so, sadly, these patients were alone. I think everyone who worked in the hospital felt the responsibility to be with these patients – especially the ones who were very sick. If a patient was dying we were the only ones who could provide comfort and help usher them from this life onto the next."
While the days were filled with many tough moments, Craythorn says there were also moments of celebration.
"Every time a patient successfully was taken off of a ventilator, the hospital would play music across all of the floors. And each morning, the hospital started the day off by announcing how many patients were successfully breathing on their own again and how many people had been discharged. It felt very good to know some patients were returning to their families."
Craythorn flew home on May 30. By the time he left, cases were falling and all of the COVID-19 patients were once again being treated on the normal ICU floor. He returned to work at Mountain View Hospital on June 14.
"It feels good to be back at Mountain View Hospital. The team was very supportive of my work in New York City. My team members checked in on me but they also checked in with my family to make sure they were doing alright while I was gone," said Craythorn. "A lot of doctors have asked me about what I learned and I hope it will allow our community to be more prepared."
"The real heroes in the fight against the coronavirus are the healthcare workers on the front lines," said James Adamson, CEO of Mountain View Hospital. "We are incredibly proud of all of our team members and the work they are doing right now. However, we are blown away by the sacrifices Aaron and others have made to go and serve in COVID-19 hot spots across the country."
After seeing the impacts of the pandemic in New York, Craythorn encourages Idahoans to take the coronavirus seriously. He says it is important we all continue to wash our hands frequently, avoid touching our faces and be aware of how close we are to others to help curb the spread of COVID-19.