The birth of a baby although wonderful is a very complex process. Many changes, both physical and emotional, occur for both mother and baby.
A baby must adapt to life outside the mother's body and can no longer depend on the mother's blood supply and placenta for important body functions.
In some cases, a baby may have trouble making the transition outside of the womb. Some conditions make this transition more challenging. With advanced technology and trained healthcare professionals, Mountain View Hospital provides the special care these newborns need. We also care for their families.
We strive for family-centered care. Parents are welcome at the bedside 24/7 and encouraged to be involved in their child's care. We want you to be experts at taking care of your baby when it's time to go home.
Mountain View Hospital has delicately cared for higher acuity newborns for 18 years in our level 2 NICU. We are proud of the expansion and growth that has continued since opening our doors in 2002. We are excited to evolve as our community's families continue to choose Mountain View Hospital as the starting point of their unique birth story.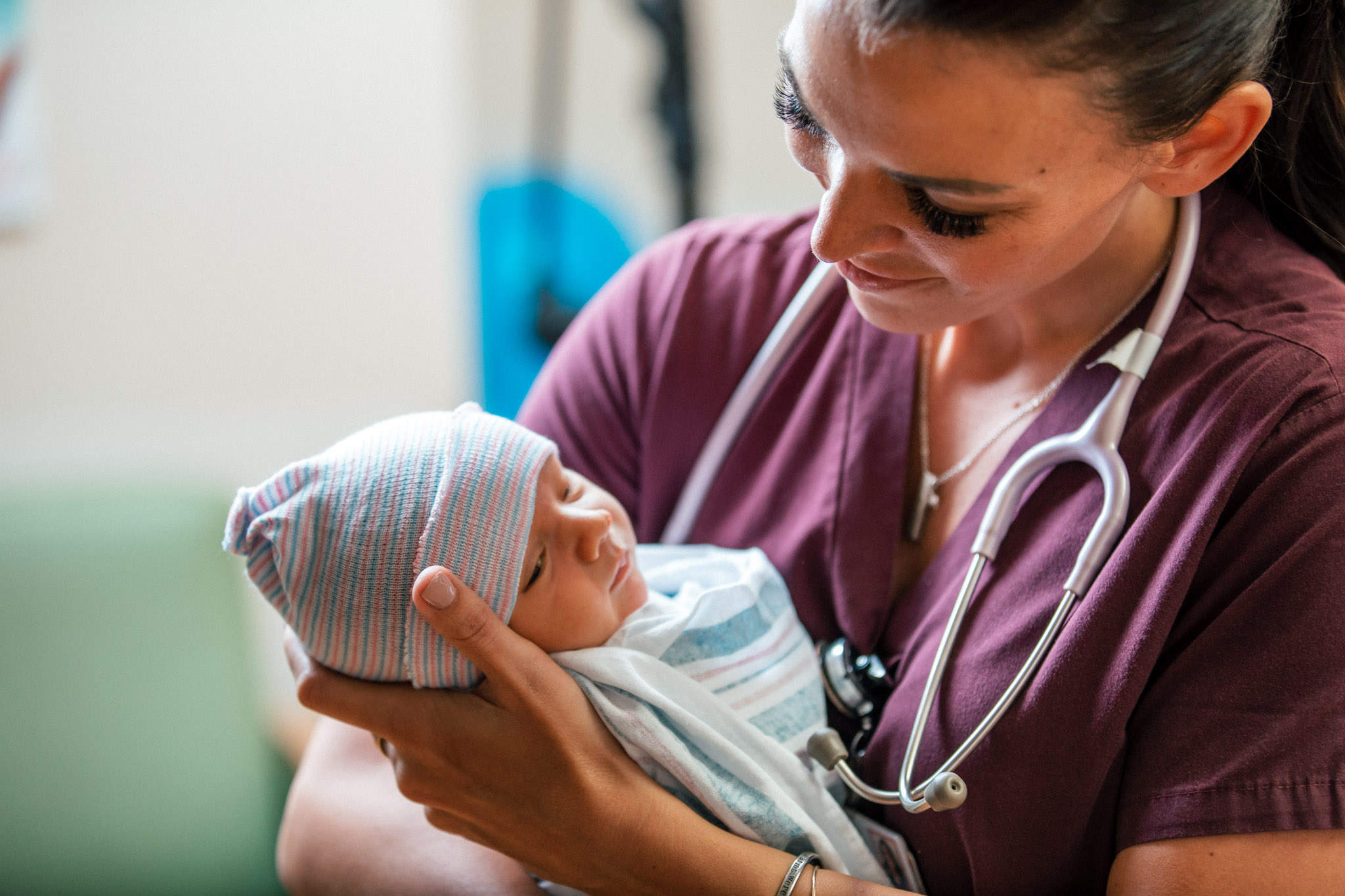 Been there twice with my wife for our second and third sons; the first was complication free and the nurses/doctors/staff were all amazing; second ended up with quite a scary emergency, but again - everyone handled it so well. The atmosphere is amazing, genuinely the only truly good experience I've had at a hospital and they duplicated it. Highly recommend the Birthing Center at Mountain View.

Matthew
This is an example of another patient testimonial so we could show you the slider feature :)

MWS
Highly Specialized Care
Mountain View Hospital's NICU is a 6-bed unit. This smaller unit allows us to offer more individualized care to each patient that enters the NICU. 
We have a team of highly trained neonatologists, neonatal nurse practitioners, pediatricians, registered nurses, respiratory therapists, pharmacists, lactation specialists, social workers and other specialists working closely with parents to provide optimal outcomes for your baby. In addition, each of our nurses is trained in lactation. 
Our NICU is set up to help us provide care to infants with difficulties including, but not limited to, the following:
Infants born at 35+ weeks
Infants who are struggling with the transition to extrauterine life
Feeding difficulties
Blood sugar instability
Breathing problems
Temperature instability
Antibiotics
Jaundice
Features of the NICU
In addition to our technologies, we strive to keep a comforting atmosphere to help babies develop and parents to find comfort during a challenging time. Some of our features include:
24/7 parent access into our NICU
Refrigerators for breast milk
Bedside milk warmers
Breast pump room
Snack area or vending machines
Cafeteria access
Visitor Information
Our NICU is a locked unit, and all visitors must be accompanied by a banded parent. Our tiny patients are very susceptible to all infections. We ask visitors to help us protect these little ones, and stay home if experiencing any signs of illness.