Most babies are born without complications, but sometimes, an infant needs extra assistance after birth. Mountain View Hospital is proud to offer the special care these newborns and their families need in our Level III NICU.
We can care for babies born as early as 25 weeks in our NICU. Our team of highly trained neonatologists, registered nurses, respiratory therapists, pharmacists, lactation specialists, and social workers work closely with parents to provide the best outcomes for your baby. Our extensive training allows us to deliver the best care to our community's most vulnerable patients.
Care for You and Your Baby
Our team can care for up to 14 NICU patients at a time.
Our NICU offers the most advanced technology in the region. We can help infants overcome a variety of challenges, including:
Infants born prematurely (as early as 25 weeks)
Infants who are struggling with the transition to extrauterine life
Feeding difficulties
Blood sugar instability
Breathing problems
Temperature instability
Antibiotics
Jaundice
We intentionally designed our NICU to keep families and babies together. Babies who need to spend time in the NICU will have an individual suite so that families can stay connected. Parents even have the option to stay overnight with their little one. Maintaining a family-centered model of care has been shown to reduce stress for babies and improve their short-term and long-term health outcomes. We want you to be the experts in taking care of your baby when they are ready to go home.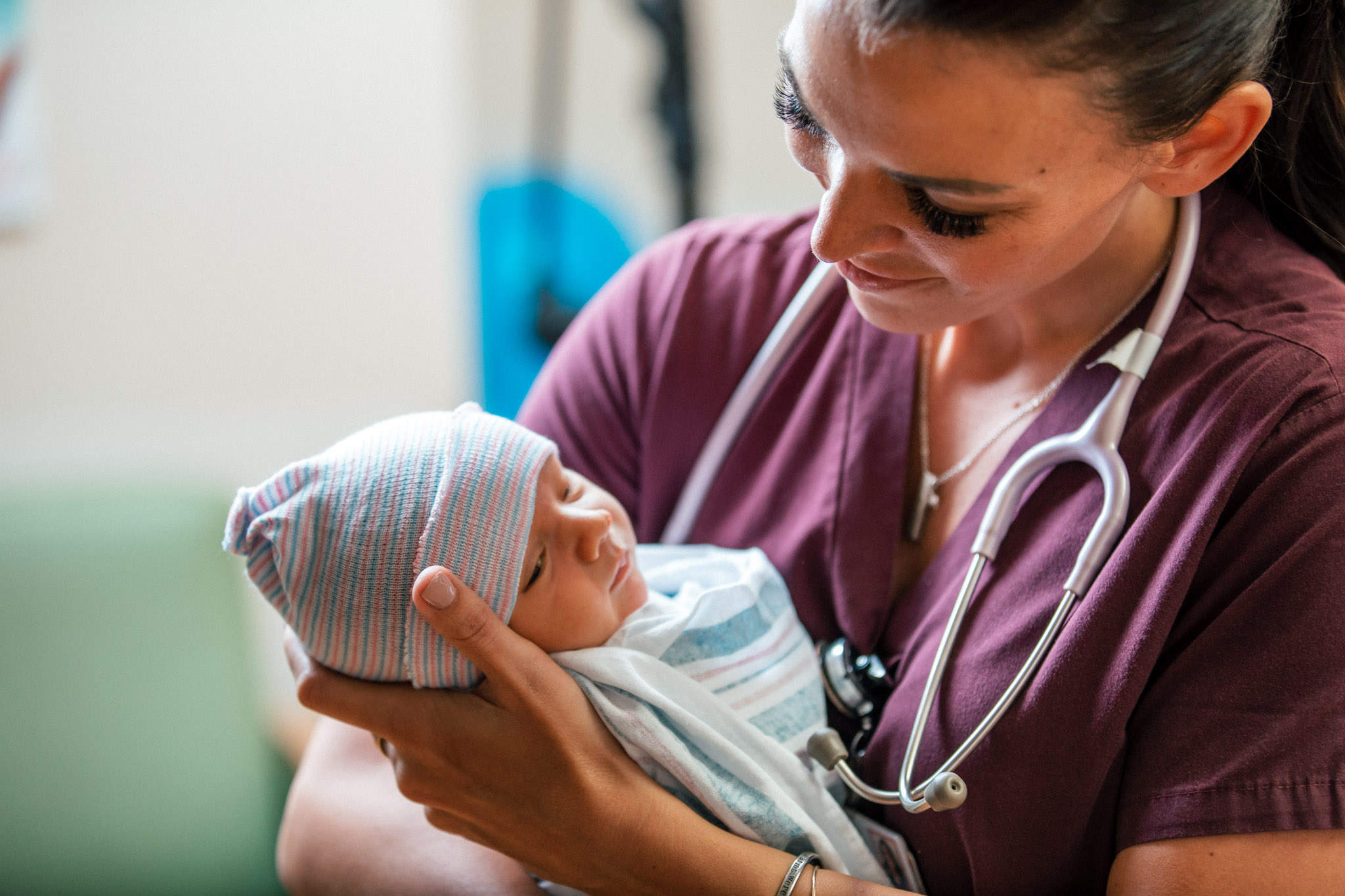 Latest Technology
Mountain View Hospital's NICU was built using the latest technology available. The equipment, created by Dräger, takes the baby's every need into account. Machines are designed to regulate temperature for optimal health, provide the perfect lighting to avoid overstimulation and reduce noise to protect the baby's highly sensitive ears. We have carefully considered every detail to make sure babies get the best start possible.
We know having a baby in the NICU can be a challenging experience. Our team is here to provide you comfort and support. While your baby's needs are your top priority, we've done our best to take your needs into account as well. Our NICU is set up with unique features to make your life a little easier:
24/7 NICU access for parents
Refrigerators for breast milk
Bedside milk warmers
Hospital grade breast pumps
Fully stocked snack area
No matter what happens during your delivery or pregnancy, the team at Mountain View Hospital is here for you.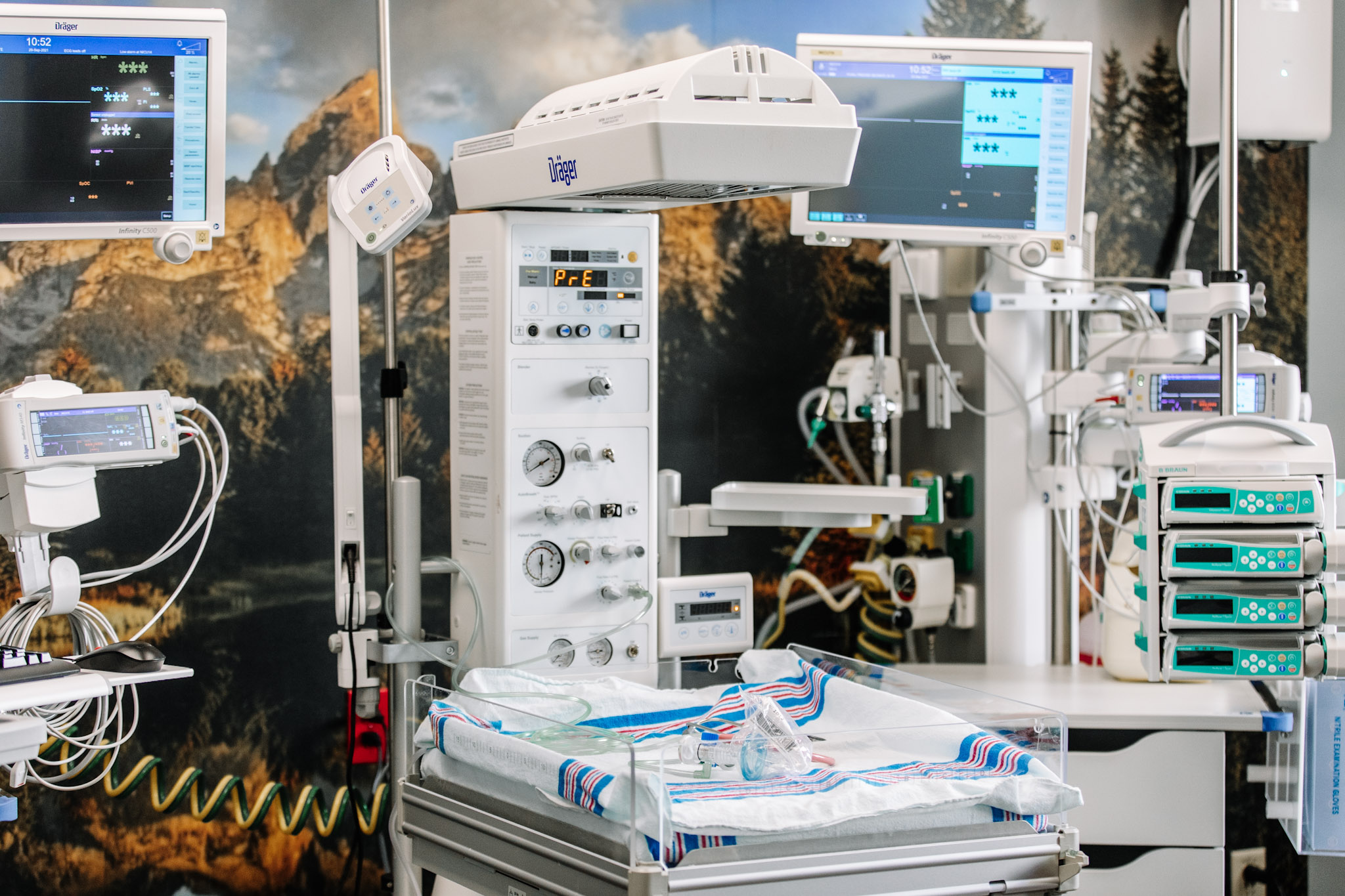 Visitor Information
We have special visiting requirements to make sure our youngest patients stay healthy and safe. A banded parent must accompany all NICU visitors. We encourage guests to come between 6 a.m. to 9 p.m.