What makes the Idaho Center for Sleep unique?
A caring, compassionate environment and unsurpassed customer service is the standard at the Idaho Center for Sleep. Our staff is trained to make you feel comfortable and relaxed. We use the most advanced diagnostic equipment in a comfortable setting to determine the cause of your sleepless nights.
Our sleep rooms are similar to those of an upscale hotel, with beautiful amenities designed to create a comfortable environment. You will find soft lighting, carpeted floors, and a comfortable bed, all tastefully decorated to help you feel as comfortable as possible.
The goal at the Idaho Center for Sleep in Idaho Falls is to provide you with the information you need at the completion of your sleep study to better understand and help treat your sleep disorder.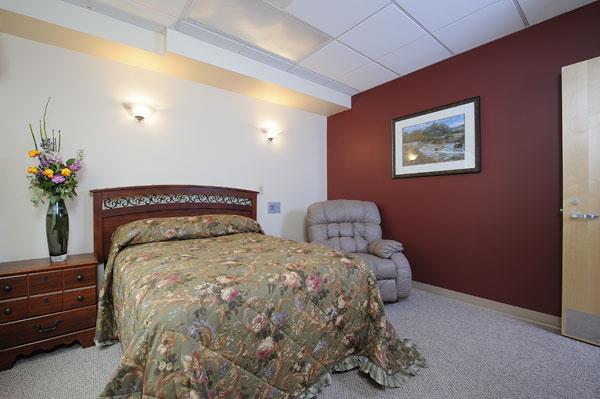 For your first visit:
Save time by filling out the following documents with you and presenting them at the time you check-in:
Sleep Disorder Questionnaire
Sleep Log
Registration Form
---
Phone: 208-557-2757 | Fax: 208-557-2858 | Address: 2330 Desoto St., Idaho Falls, ID 83404
---