Inpatient Physical Therapists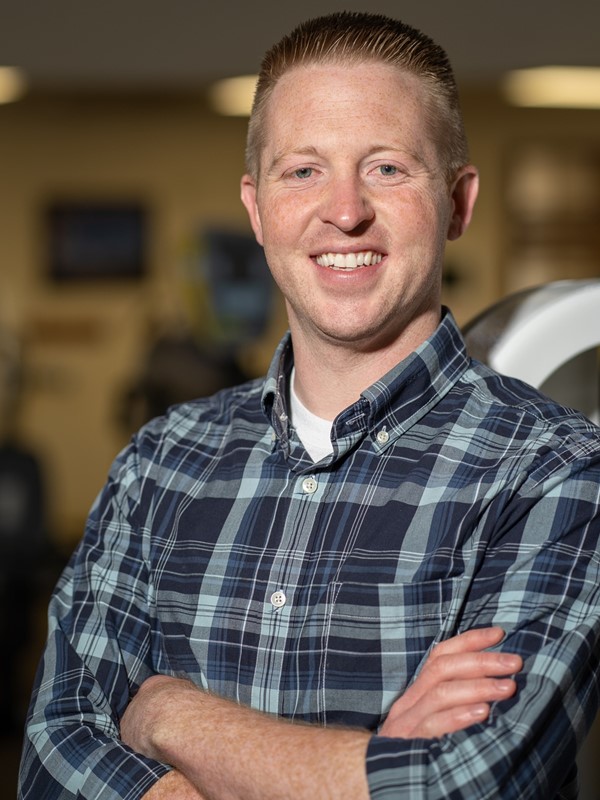 Zach Pugmire, PT, DPT
Degrees and Certifications:
Bachelor of Science in Exercise Physiology, Brigham Young University-Idaho
Doctorate of Physical Therapy, Pacific University
Zach is a native southeast Idahoan who understands and enjoys working with the people of this community. Through clinical rotations, Zach has treated patients in outpatient clinics, schools, neurorehabilitation facilities, and hospitals, which has provided him with a well-rounded skill set. He currently specializes in post-surgical rehab, as well as general orthopedic and sports-related injuries. Zach enjoys playing sports, traveling, spending time outdoors, and creating memories with his wife and kids. He understands the importance and joys of being active and feels privileged to help others return to doing the activities they love.
Outpatient Physical Therapists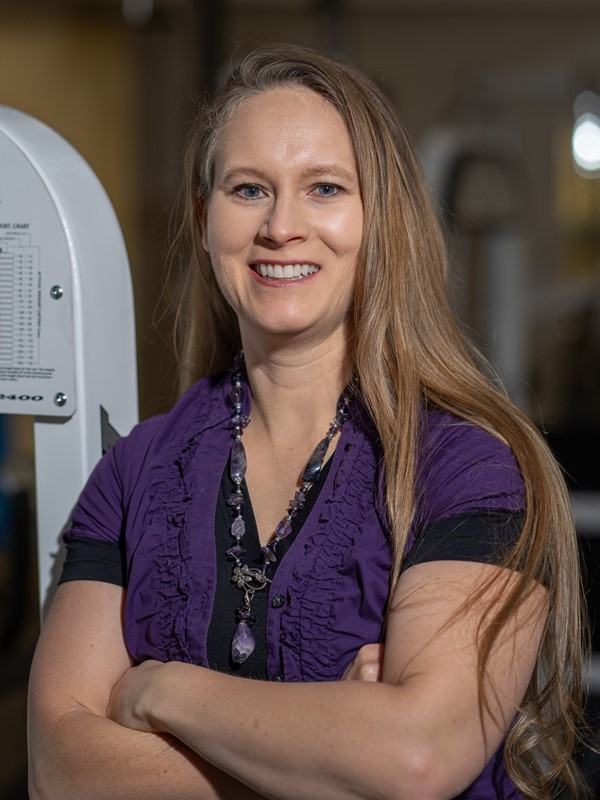 Lynn Sanford, MPT, CFCE
Degrees and Certifications:
Master of Science in Physical Therapy, Idaho State University
Certified Functional Capacity Evaluator (CFCE), Back School of Atlanta
Lynn specializes in out-patient orthopedic post-surgical care and has advanced training in pelvic floor, manual therapy, pain management, stress management, massage, dry needling, posture, balance, fall reduction, and geriatric rehabilitation. She presented posture research at a national American Physical Therapy Association Conference, and her abstract is published in the Journal of Orthopedic and Sports Physical Therapy (2002;32: A-24). She started at Mountain View in 2007.
"I have always loved learning about the human body, health, and movement. When I asked myself if I didn't get paid for work what would I do? The opportunity to really get to know people and the relationships built helped me decide that therapy was a perfect fit. Motion is lotion and as a movement expert I love to help people reduce pain and regain mobility."

Kevin Ward, DPT
Degrees and Certifications:
Bachelor of Science in Biology
Doctorate in Physical Therapy
Kevin has 10 years of experience in outpatient physical therapy and has focused in shoulder and knee rehabilitations, as well as orthopedic post-surgical care. He was worked at MVH for 10 years.
"I grew up in Moline, Illinois home of John Deere! I moved out west to go to school and met my wife, an Idaho Falls native. It didn't take long to fall in love with the area as I have always loved the outdoors, and this area has it all! We have three wonderful kids who keep us busy with sports and dance! When we get the chance we love to go camping, hiking and snowshoeing. I chose physical therapy because I had a knee injury in high school and worked with an athletic trainer and physical therapist to rehab my knee. I loved the rehab process, and this piqued my interest in perusing a career in rehabilitation."

Jana Stohl
Degrees and Certifications:
Bachelor of Science in Exercise Science, Brigham Young University
Bachelor of Science in Physical Therapy, University of Utah
Jana specializes in general orthopedics and post-surgical care, and she has been with Mountain View for 8 years.
"I enjoy the challenge to help people attain a higher level of function and teach them the tools to help themselves get better. My goals are to help the patient achieve the best functional outcome possible and have fun while doing it."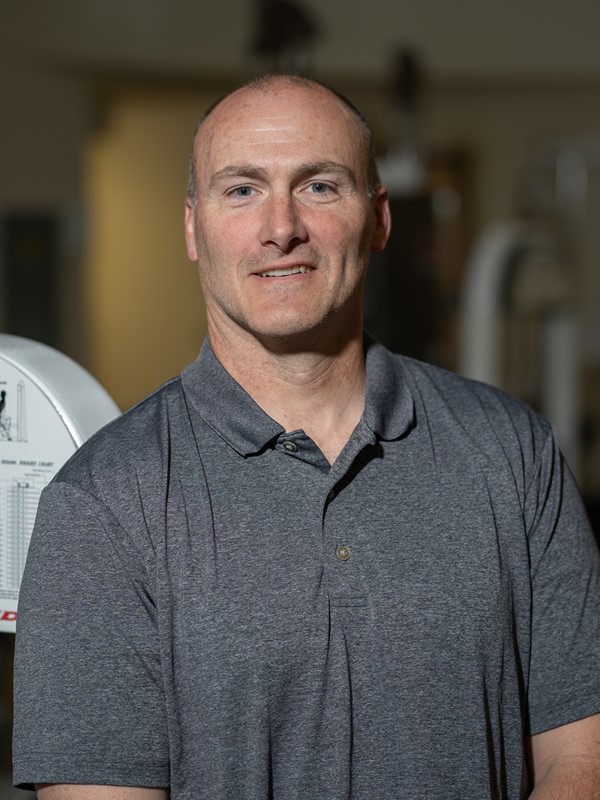 Todd Johnson, ATC, PTA, CSCS
Degrees and Certifications:
Certified Athletic Trainer (ATC)
Physical Therapist Assistant (PTA)
Certified Strength and Conditioning Specialist (CSCS)
Todd has worked for 26 years as a certified athletic trainer. He has been an assistant physical therapist at Mountain View for 15 years.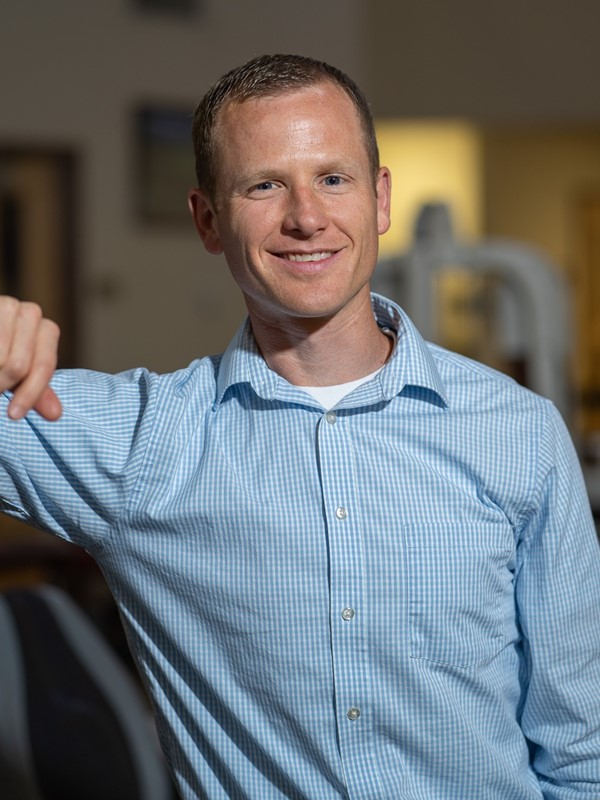 Chris Rigby
Degrees and Certifications:
Bachelor of Science in Biology, Southern Utah University
Doctorate in Physical Therapy, Eastern Washington University
Mechanical Diagnosis and Therapy (MDT)
Chris specializes in back and neck treatment and also has extensive experience with post-surgical care. He was been with Mountain View since 2013. He enjoys home improvement, community service, cycling, and hiking with his wife and their 5-kid circus
Jay Mills, PT, DPT
Degrees and Certifications:
Bachelor of Science in Athletic Training, Weber State University
Doctorate of Physical Therapy, University of Utah
After graduating, Jay worked for a few years in Wyoming at an outpatient orthopedic clinic where he also provided sports medicine coverage for the local high school. He was instrumental in developing and implementing a concussion program for all student athletes.
In September of 2015, Jay and his family decided to seek a new adventure and they moved to Idaho Falls where he started working at Mountain View Hospital Outpatient Physical Therapy. Here, Jay has continued to treat orthopedic and sports medicine patients, with non-operative and post-operative knee and shoulder patients being his area of interest and area of continuing education, but he enjoys treating any and all orthopedic injuries.
Jay enjoys helping his patients return to their full level of function. He will even try to get some patients to reveal their favorite fishing holes since fishing is his favorite hobby. He also enjoys spending time with his family hiking, biking, and just being active.

Aaron K. Lowry, OTR/L
Degrees and Certifications:
Bachelor of Science in Occupational Therapy, University of North Dakota
Aaron specializes in orthopedic conditions and soft tissue injuries relating to the upper extremity including the elbow, wrist, hand and fingers. Aaron chose the medical and therapy field due to his interest in helping others. After several years of working as a therapist, Aaron came to MVH in 2003 working with the outpatient orthopedic patients. Shortly after coming on board with MVH is when he discovered his love and passion for working with hand and wrist conditions. Since then he has attended many national seminars to further his knowledge and to stay current on treating hand and wrist injuries both non-surgical and post-surgical needs. Aaron is one of only a few therapists in this area that have the knowledge base and years of experience working with wrist/hand related injuries. He has been with Mountain View for 16 years.
"My goal is to help my patients with their physical needs, whatever is may be. They come to me for help and that is my objective too. The values of helping and caring for my patients within my specialty is what drove me into my career choice 20 years ago. Being upfront, honest and genuine with my patients has always been the best approach for me during the rehabilitation process."