The Beat - Week 29


July 17th, 2018
Quote of the Day
"The People who are crazy enough to think they can change the world, are the ones who do." ~ Steve Jobs
---
Fun Facts
Todays Regular Slinky has approx 65 feet of wire if you would be able to stretch it all out.
*Note when the Original Slinky came out in 1945 it contained 80 feet of wire*
---
Photo of The Week
Teton Cancer Institute crew showing team spirit at Relay for Life!
(Sent in by TCI Team)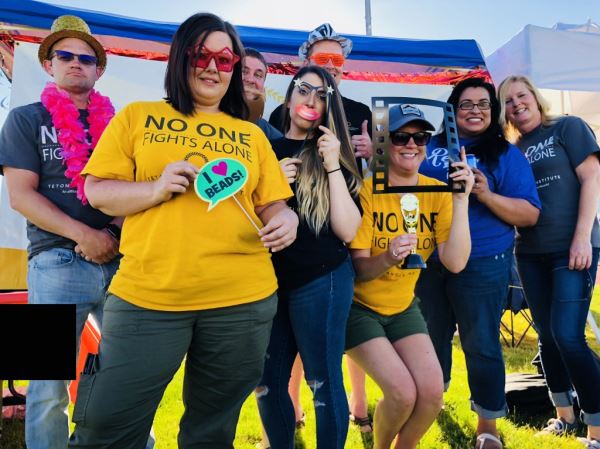 (Have a fun photo you would like to share in The Beat? Submit it here or email bziel@mvhospital.net)
---
Please Join Us In Welcoming Our Newest Providers!
Jared Manwaring, MD - Joining Roger H. Tall Urology
Andrew Cooper, DO - Joining Eastern Idaho Spine, Sport, and Rehab Center
---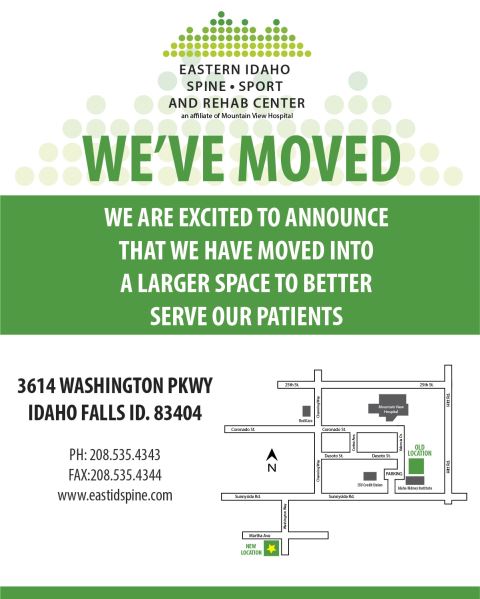 ---
New From Lab
On 6/27/18 Community Care Rigby's lab was inspected by CLIA and received a "zero citation" score. This truly was a historical moment for the lab. The inspector told us that this was the very first time she has ever given out a perfect score. We are so incredibly proud of Rosalie and the staff at Community Care Rigby for their hard work, dedication and commitment to excellence. Please join us in an enormous round of applauds for Rosalie and her team!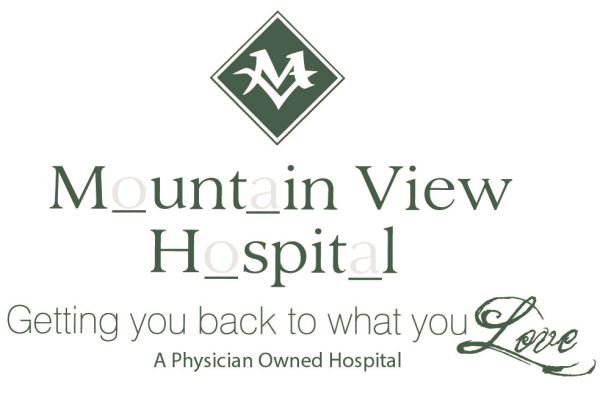 Imagine a world where the letters A, B and O have gone missing. People would stop and notice. A, B and O aren't just letters – they are our blood types, and when there's a blood shortage, A, B, and O really do go missing.
During the past four years, new Red Cross donors have decreased by about 80,000 each year, with the summer months being particularly challenging. With someone needing blood every two seconds, the Red Cross must collect more than 13,000 blood and platelet donations every day for patients over 2,000 hospitals and transfusion centers nationwide to keep up with supply. During this challenging season, we hope you'll join us in this life-saving mission to fill the missing types.
We can't wait until the letters A, B and O go missing from hospital shelves. As a Red Cross partner, our goal is to inspire new and former blood donors to give this summer.
• For those who have never donated before, or who haven't rolled up a sleeve in a few years, the message is clear: You are the missing type.
• To make an appointment to give blood, visit redcrossblood.org, use the Red Cross Blood Donor App or call 1-800-RED CROSS (1-800-733-2767).
• In most states, individuals who are 17 years of age (16 with parental consent where allowed by state law), weigh at least 110 pounds and are in generally good health may be eligible to donate blood. High school students and other donors 18 years of age and younger also have to meet certain height and weight requirements.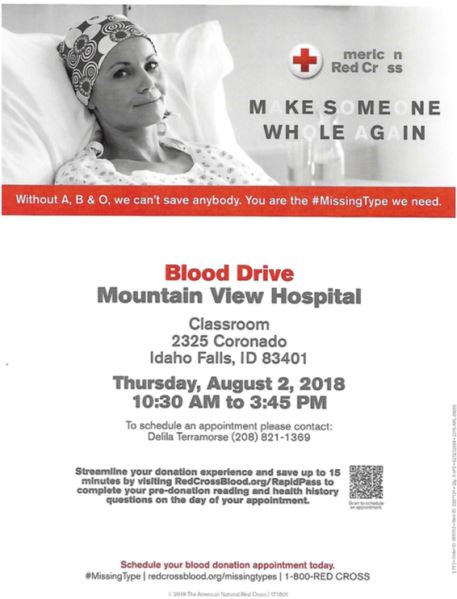 ---
News From HR
Employee EAP Newsletter - July
Balanced Living Newsletter - July
---
Save The Date
All Hands BBQ
When: July 25th from 11:30am - 1:30pm
Where: North Entrance Foyer (Patient Pickup/Ambulance area)
Please join us for our annual "Special Edition All Hands BBQ." We will be serving Hamburgers and Hotdogs and encourage everyone to bring a side dish to share (appetizer, side salad, etc…) or enter our Annual Dessert Competition for a chance to win $100 cash prize! See poster below for details.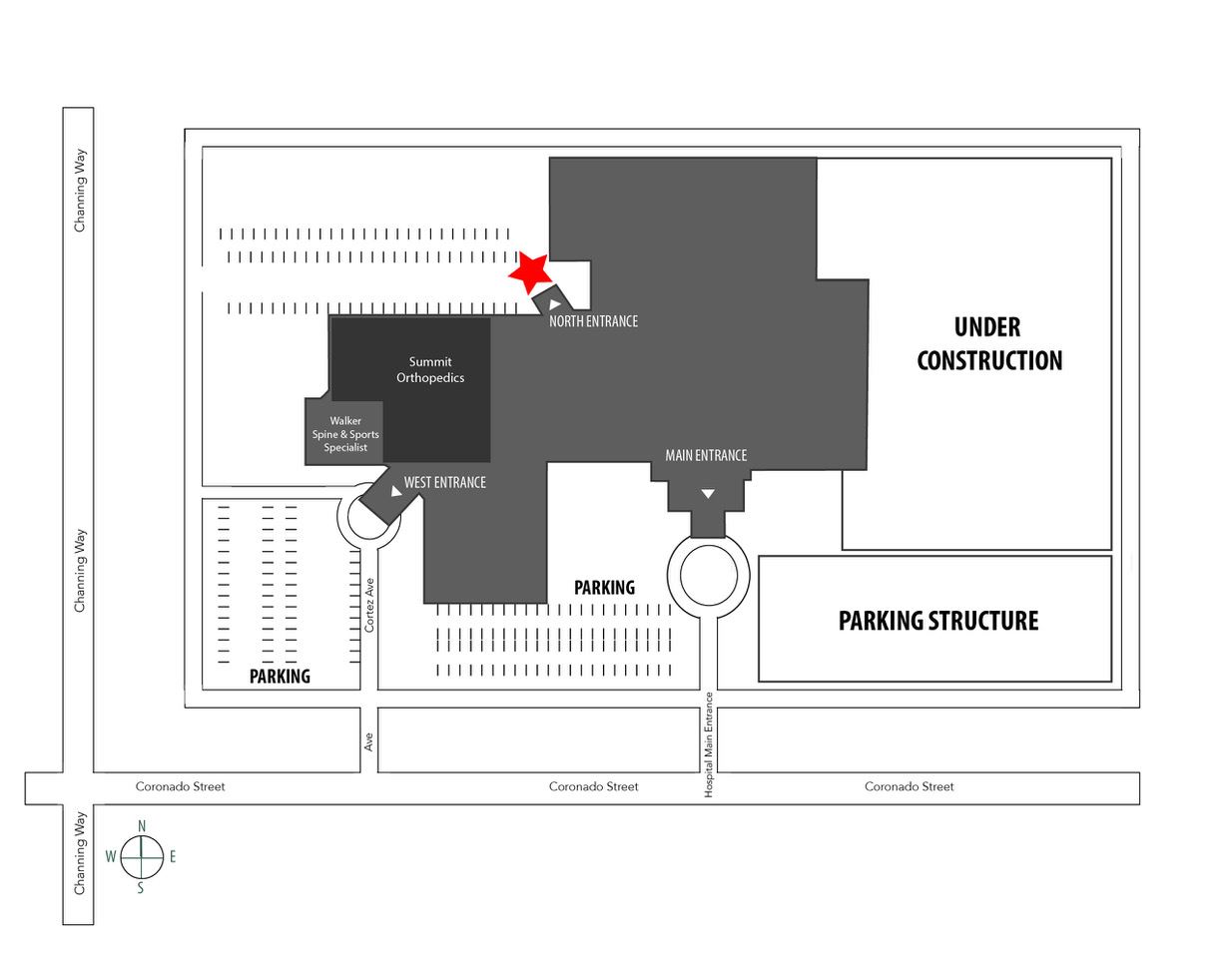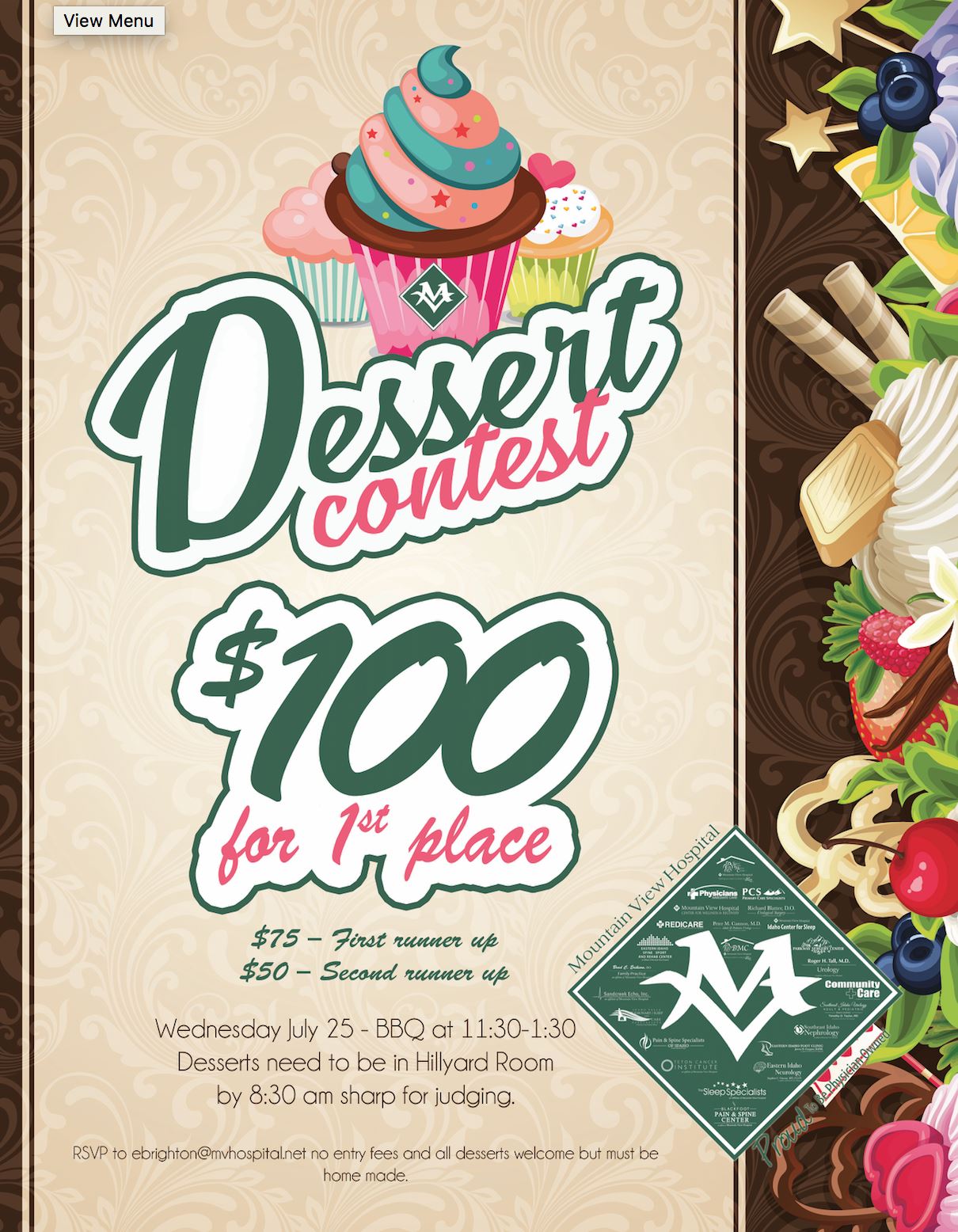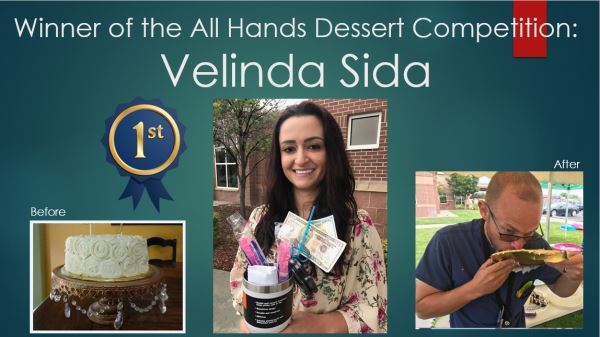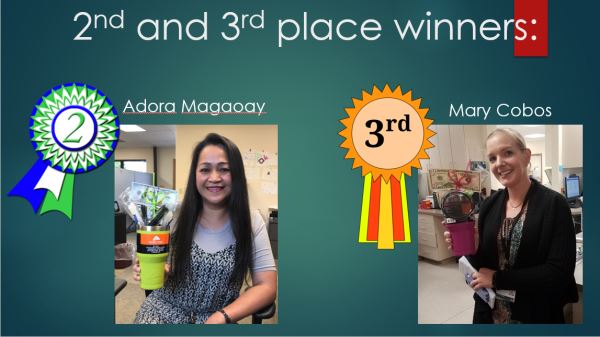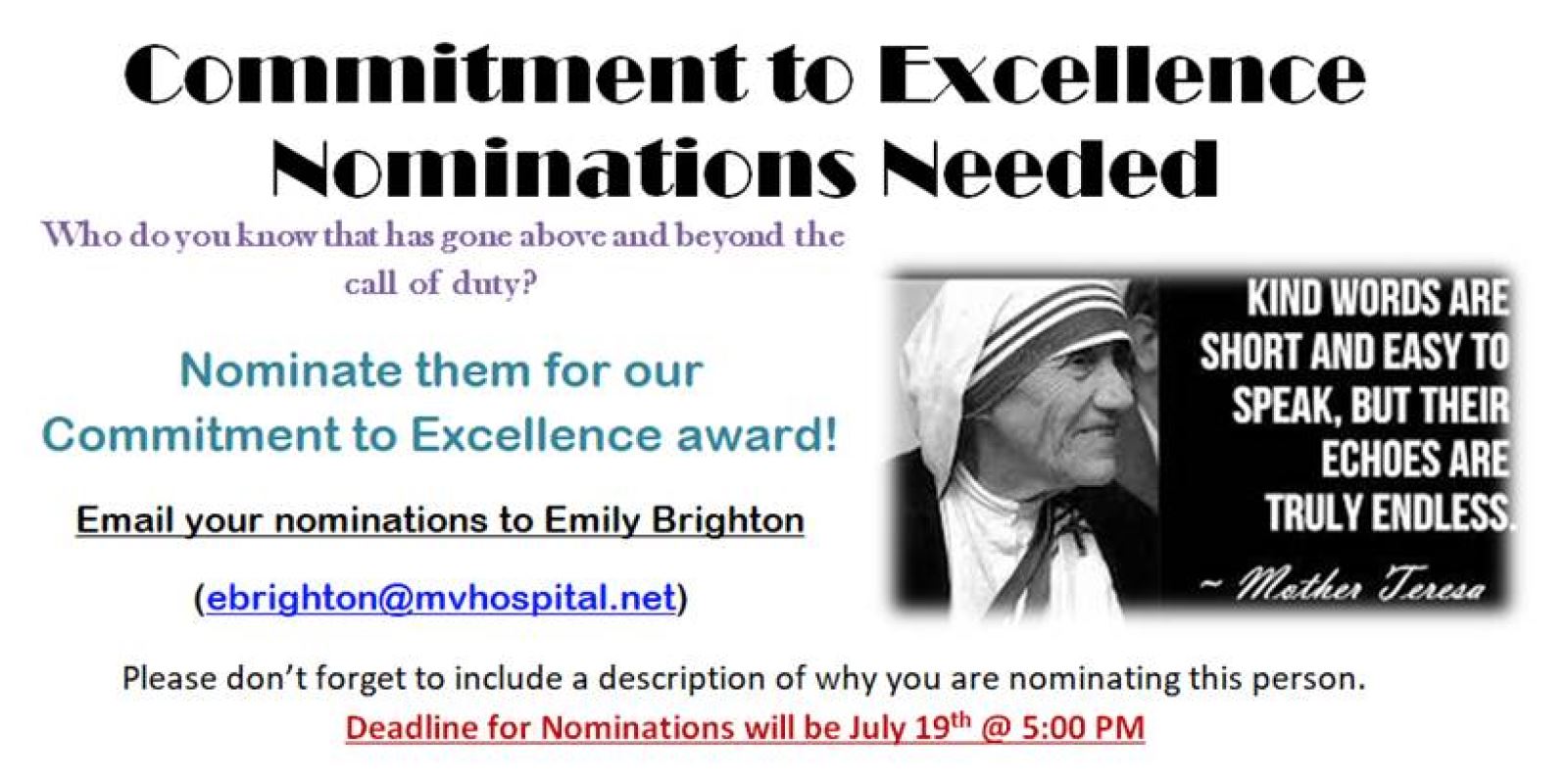 ---
Employee Discounts
Be sure to check out our list of employee discounts: https://intranet.mvhospital.net/hr/SitePages/Employee%20Benefits.aspx
Mountain View Hospital Services Discounts:
After 90 days of employment with MVH, Employee gets a discount based off of their employment status for the date of service.
Full Time: 75%
Part Time: 50%
PRN:: 25%
Discount applies after insurance has processed.
* There is a 10.00 copay benefit to certain clinics through MVH insurance carrier Blue Cross, and that does not qualify for an additional discount
If it is a procedure that is not medically necessary (cosmetic) you still get a discounted rate of:
Full Time- 50%
Part Time- 25%
All employees must call into the billing office at 208-557-2871 to get the discount applied to each account.
If an employee account goes to collections, ANY discount, including employee discount, does become null and void for that account and patient/employee does become responsible for FULL balance at that point and time and must call the collection agency for further payment arrangements.
---
Upcoming Events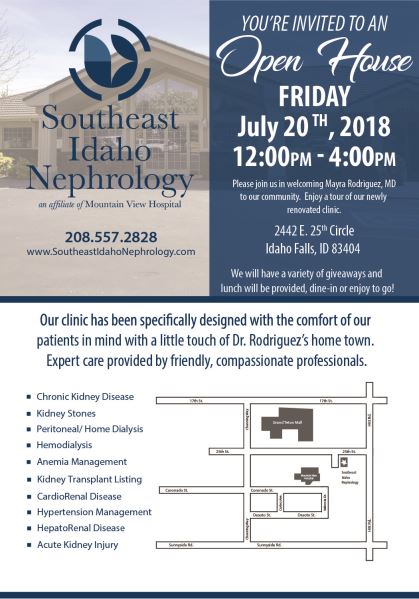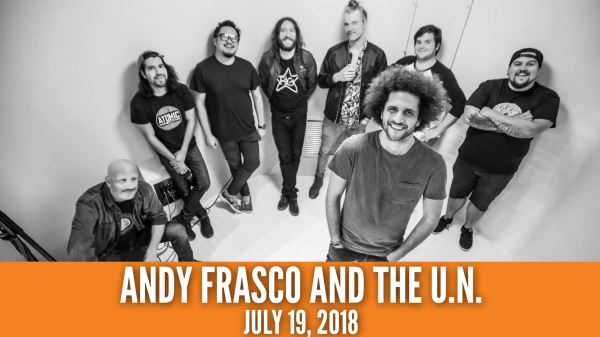 Join The United Way of Idaho Falls & Bonneville County at The Waterfront at Snake River Landing for the 2018 Live United Concert Series, featuring Andy Frasco and the U.N.

Concerts are free, family-friendly, and open to the public. Food and drink are available for purchase during the event.

This week's Community Engagement Project: Hygiene Kits

Bring personal hygiene items including: deoderant, soap, shampoo, toothpaste, toothbrushes, etc. Items collected can be made into hygiene kits during the show!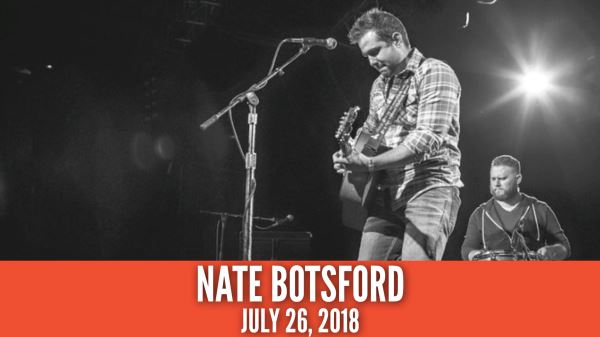 Join The United Way of Idaho Falls & Bonneville County at The Waterfront at Snake River Landing for the 2018 Live United Concert Series, featuring Nate Botsford!

Concerts are free, family-friendly, and open to the public. Food and drink are available for purchase during the event.

This week's Community Engagement Project: Card Crafts

Help brighten the day of Meals on Wheels recipients, shut-ins, and hospice patients with a hand-made card with a special message.
---
News From Education
ATTN: LPNs
All LPNs licensed in the state of Idaho are required to renew their licenses by August 31, 2018. In order for the Education Department to track this, all LPNs have been assigned a course in Bridge (LPN License Renewal 2018). This course will be completed by Debbie Norris (or someone else in Education) when you have emailed her at dnorris@mvhospital.net and notified her that you have updated your license.
Mountain View Hospital Education Department CME Series
"State of the Union Address: Nephrology at Mountain View Hospital"
Presenter: Mayra Rodriguez M.D.
Date: July 27, 2018 @ 12 noon to 1pm
Lower Level of Mountain View Hospital – Classroom A & B
Lunch will be served
Please RSVP to Education@mvhospital.net by Wednesday, July 25, 2018
Online Viewing (computer, tablet, cell device) is available for anyone who requests the link or it will be available to watch on Bridge after the presentation.
An evaluation is required for proof of participation.
Starting in September 2018, Mountain View Hospital CME presentations have also been approved for Nursing CE's (RN & LPN) through the State of Idaho. If you have any questions concerning this, please contact Kim @ Education.
Mountain View Hospital is in the first phase of becoming an Accredited Continuing Medical Education provider through the Idaho Medical Association and the Accreditation Council for Continuing Medical Education (ACCME). If accredited, Mountain View Hospital will be able to provide educational activities to physicians.
---
News About PolicyStat
The Mountain View Hospital Policy Manual is available electronically through the intranet home page. Each policy has been developed to ensure that MVH performs to the highest standards of service and healthcare, therefore it is essential that these guidelines are communicated throughout the organization. MVH employees will be assigned policies through the PolicyStat program where they will be required to read and acknowledge understanding of each allocated policy and its progressive updates.
To locate what policies are assigned to you:
1. Log into the "PolicyStat (Policy & Procedures Manual)" on the MVH intranet home page.
(An email notification will be sent from the program once the assignment has been made, you can follow that link.)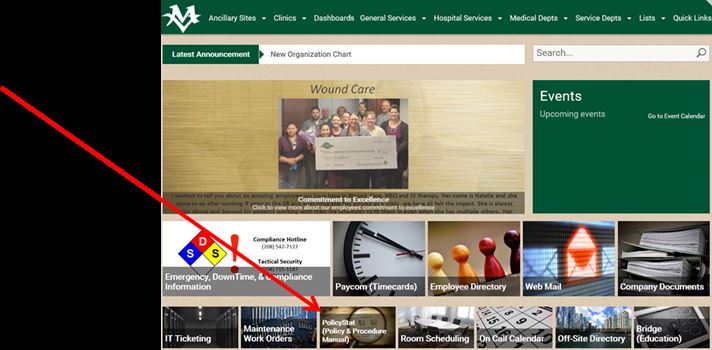 2. Refer to the "Home" tab and scroll down to the "Policies Awaiting Acknowledgment" section.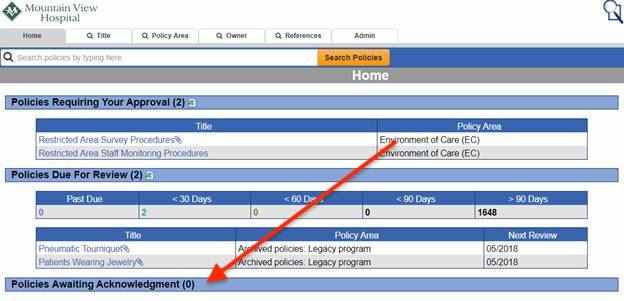 3. Click on the header to access your assigned policy documents. Open each policy*, read through it and click the blue button on the bottom I have read and understood this policy.
*If there are questions regarding information contained in any policy, please direct them first to your manager, then to the policy's owner.