The Beat - Week 45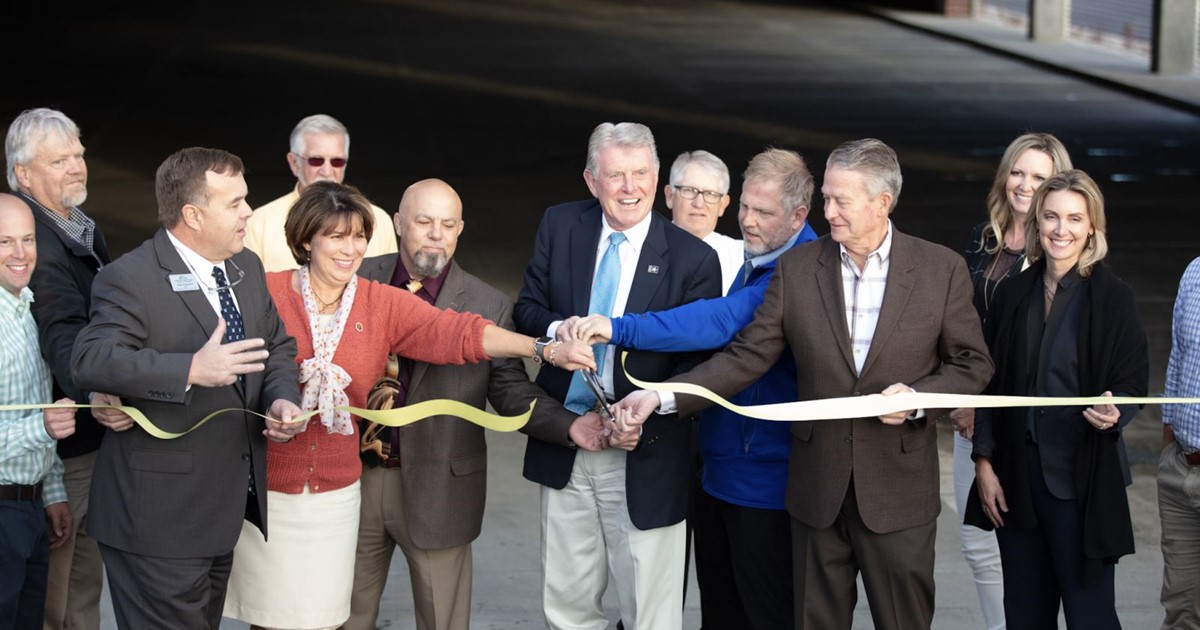 Quote of the Day
"Men are not prisoners of fate, but only prisoners of their own minds." - - Franklin D. Roosevelt
---
Fun Facts
Who is Baby Ruth named after?
Although the name of the candy bar sounds like the name of the famous baseball player Babe Ruth, the Curtiss Candy Company traditionally claimed that it was named after President Grover Cleveland's daughter, Ruth Cleveland.
https://en.m.wikipedia.org/wiki/Baby_Ruth
---
Photo of The Week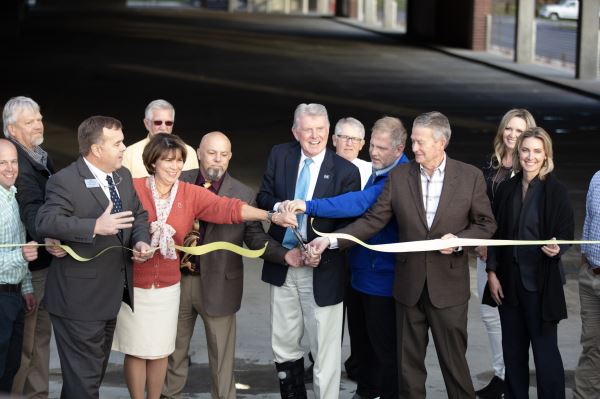 Ribbon cutting ceremony for the new parking garage!
(Have a fun photo you would like to share in The Beat? Submit it here or email bziel@mvhospital.net)
---

Pocatello ENT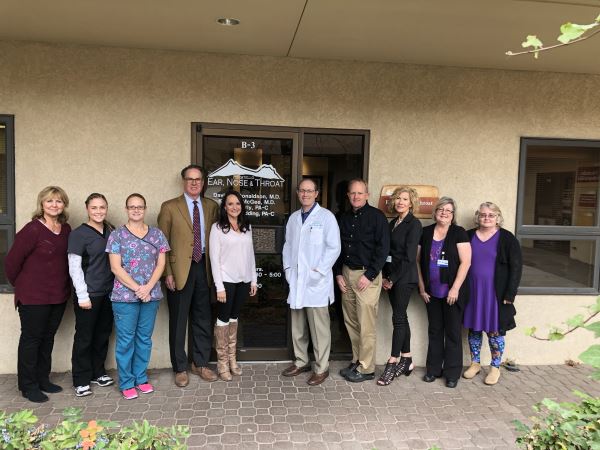 We would like to welcome the Pocatello Earn Nose and Throat Clinic to the Mountain View family. The clinic has experienced staff members with many years of experience. Dr. Donaldson has been practicing in Pocatello for 15 years. Dr. McGee has been practicing for over 35 years. Jessica Redding has been a PA here for 6 years. The office staff are also experienced with several members who have worked in the clinic for over 20 years. Mountain View is excited about this addition to the family and excited to work with their caring and professional staff.



---
Message From Administration
Construction Update
Construction will begin on the main entrance of Mountain View Hospital starting November 19th, permanently closing it until the completion of the new hospital. The new entrance will provide a larger roundabout and covered walkway from the parking garage. We have included some architectural renderings below to show exactly what it will look like when completed. We know this will cause some hurdles for our patients and appreciate your continued commitment to patient care. We are honored with such an amazing team that puts us at the forefront of healthcare in Southeast Idaho.
On the map below you can see that the temporary entrance will be located just to the east of the main entrance by Physical Therapy and Imaging. Starting October 25th, patients will be able to park in our new parking garage. As more information is available we will continue to update this page.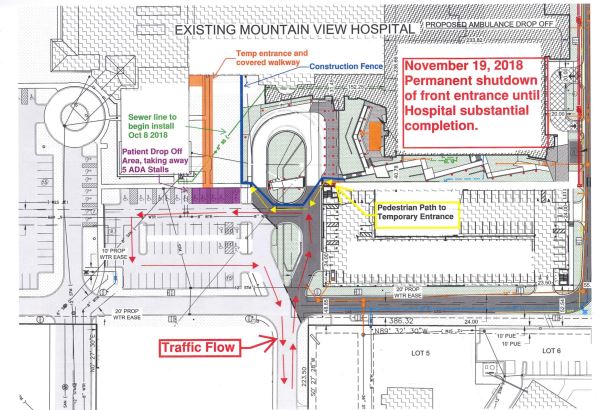 Architectural Rendering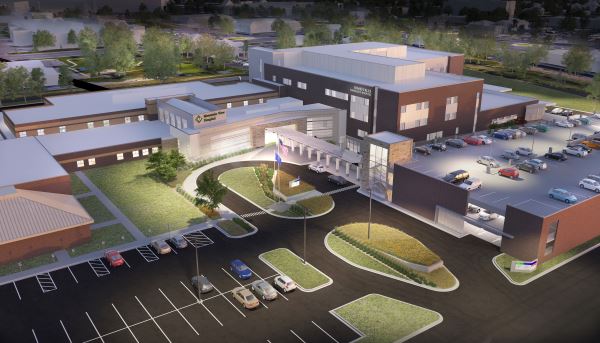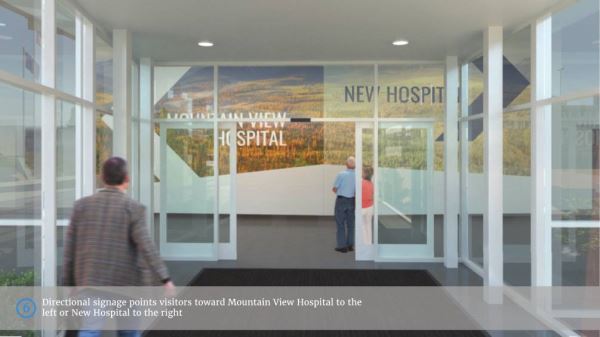 ---
Recent Office Moves
2060 S. Woodruff Ave. Idaho Falls, ID. 83404 (Old Teton Spine and Sports Pain Center)
Finance
Marketing/Sales/Physician Relations
Members of Administration

Mark Hall
Casey Jackman
Amy Larsen
Jona Hansen
Brittany Russell
Jerri Woodhouse
1930 Channing Way, Idaho Falls, ID 83404 (Old Finance Building)
Education
QA
Auditing Team
Please see the interactive Google map below for a complete listing of Idaho Falls locations.
Click on the

icon to view a list of locations.
Click on the

icon to view the map in full screen.
---
News From HR
---
Commitment To Excellence
C2E Winner
Nate Esplin – RadOnc
Nate Esplin in Radiation Oncology continues to try to make every single patient feel special. But a while ago when Nate found out that we had a patient with a birthday coming up that had never had a birthday party, Nate took that as a challenge. The patient came in to a birthday cake, balloons, party hats, a birthday banner and of course party blowers. We had birthday music playing, and we even had other patients join in on the party. The patient has been feeling very ill, but he still left after his treatment with a smile on his face. Thanks Nate!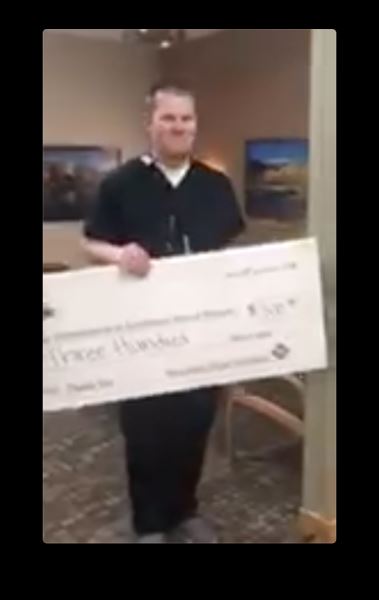 C2E 1st Runner-Up
McKoty Jarvis – Administration
All of us at Creekside would like to nominate the courier McKoty. He is always willing to go above and beyond for us. We do transport to the hospital and McKoty has been more than accommodating to these in order to take the best care of our patients. He has every bump memorized from here to the hospital and slows down for them so that the patients have the best ride. He also goes the extra mile when transporting equipment back and forth between here and the hospital. One day it was raining and he was transporting the Vulcan Generator back to the hospital, he took off his coat and placed it over the top of it so it would not get wet between here and the van.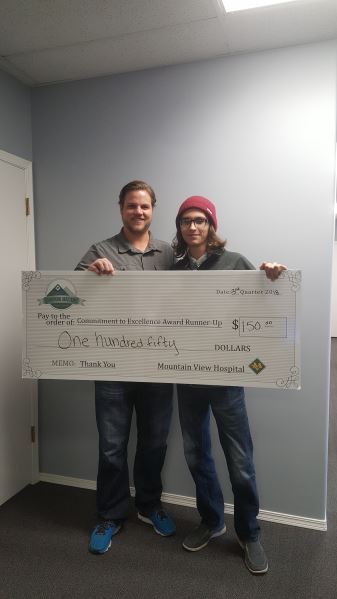 ---
Shout Outs:
Matt Andersen – PIC Mental Health Clinic
I would love to nominate my boss/clinic administrator, Matt Andersen, for the Commitment to Excellence award. On Monday, July 2nd, he had a patient in his office that suddenly went into a seizure. He quickly and calmly asked me to call 911 and we were able to get a provider from the associated Immediate Care clinic to come assist the emergency. Throughout the entire ordeal, Matt maintained calmness and professionalism. The patient refused to be transported to the hospital by the EMT's, so Matt kept her company, ensuring her safety, while waiting for a ride to come pick her up from the clinic. It was a team effort that this emergency was handled so well, but Matt was the team captain.
Catherine Mackintosh – Community Care Rigby
I brought my grandma into Community Care Rigby and I just wanted to give a shout out to Catherine Mackintosh. She was really awesome. I was very impressed with how clear she was about Medicare changing their policy numbers. She asked if she had received a new Medicare card in the mail and I said no, and she said okay Medicare is changing the numbers they have listed on the card so sometime she will get a new card in the mail, and to bring that card in sometime when we were in town so she could scan it in. I was very impressed! She was also very warm and friendly, and I just got a really good vibe that she cared about doing her job correctly and taking care of her patients!
Sarah Hildreth – RadOnc
I would like to nominate Sarah Hildreth for the commitment to Excellence award: Sarah is one of the hardest working people I have ever worked with. She always stays busy. In the last few weeks when she found out that Medical Oncology's front office was shorthanded, she volunteered to help check insurances, and other things that she could do while still staying on top of all her duties in Radiation Oncology too. We are so blessed to have someone that is such an incredible team player.
Kris Bowcutt – Purchasing
I nominate Kris Bowcutt, for someone who has gone above and beyond. She is an amazing supervisor and does whatever she can to help me and my co-workers. She truly is a super boss!!
Susan Cutts - Pain and Spine Specialists of Idaho
I would like to nominate Susan at Pain and Spine Specialist of Idaho. My co-worker and I call her about every week to get Healthy Connection referrals; she is SUCH DELIGHT to talk to. She always has an upbeat tone to her voice and is ALWAYS willing to help get us with whatever we need. She turns our whole day around and we absolutely LOVE working with her.
Tay Misseldine – Purchasing
I would like to nominate Tay Misseldine. He is the heart to our warehouse. He is willing to drop whatever he is doing to help anyone with anything as well as has the best attitude! He definitely keeps things going around here.
---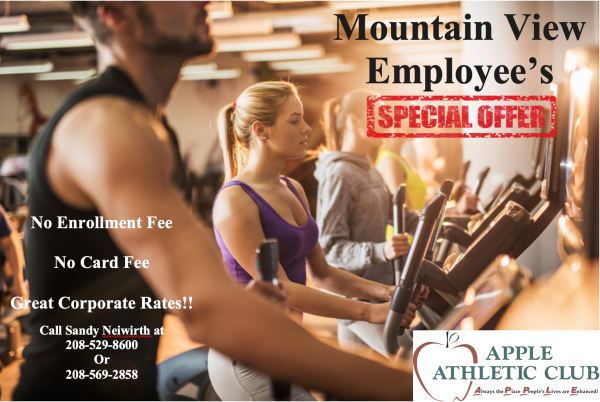 ---
News From Community Care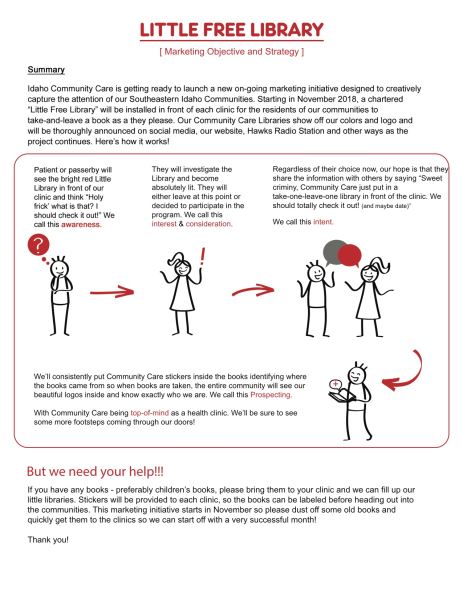 ---
News From Volunteers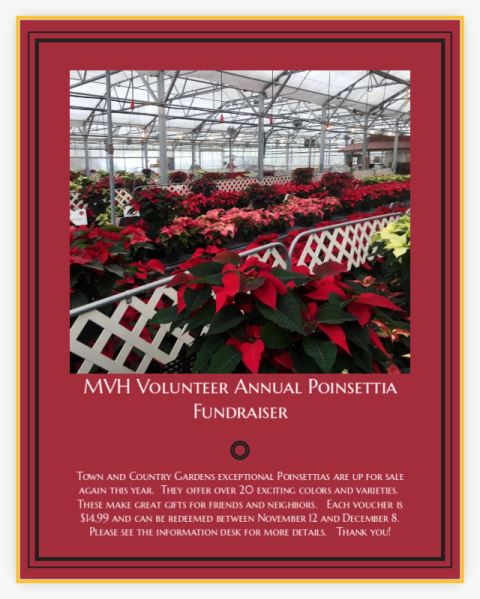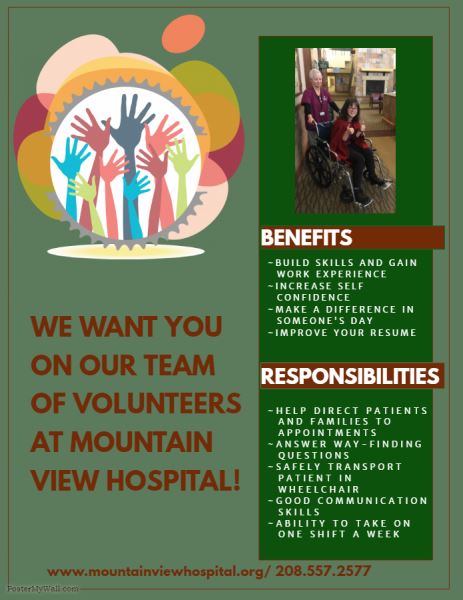 ---
Upcoming Events
THE ART OF THE VIOLIN
Saturday, November 10, 2018
7:30 PM 9:30 PM
Colonial Theater
Since gaining celebrity status as the violin soloist in the 2010 movie thriller Black Swan, Timothy Fain continues to push the boundaries as an innovative solo artist. The Symphony highlights Mr. Fain with two sensational works for solo violin alongside the rich and evocative Third Symphony by Johannes Brahms.
Interested in a FREE pair of tickets? Please email bziel@mvhospital.net or call 208.521.5004.
---
News From Education
The Education Department will be closed November 22 & 23 in observance of the Thanksgiving Holiday.
---
News From Pharmacy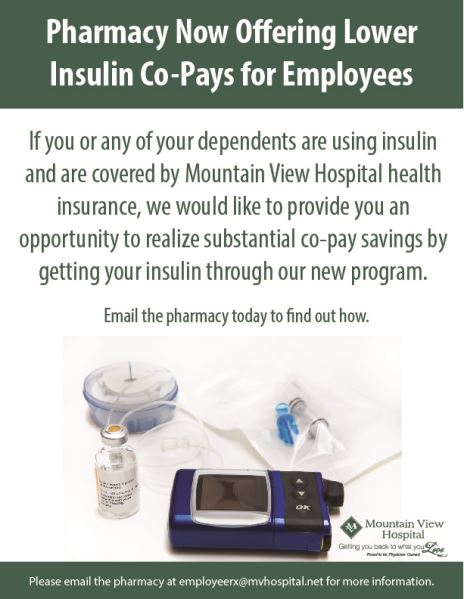 ---
News from the Teton Grill and Mountain View Hospital Café
For the convenience of our hospital staff and patient families and visitors, the café will be open from 7:00 am to 2:00pm on Saturdays when surgeries are scheduled. We will be offering everything on our grill menu and all of our grab and go snacks and beverages. Tentatively we are scheduled to be opened on October 20th, November 3rd, 10th & 17th, and December 1st, 15th and 29th. This schedule is subject changed based on the surgery schedule.
New in the café: Apple Beer – Regular and 5 calorie options offer a delicious crisp fall favor. Available in the café cooler for $1.25/bottle.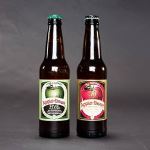 ---
News From IT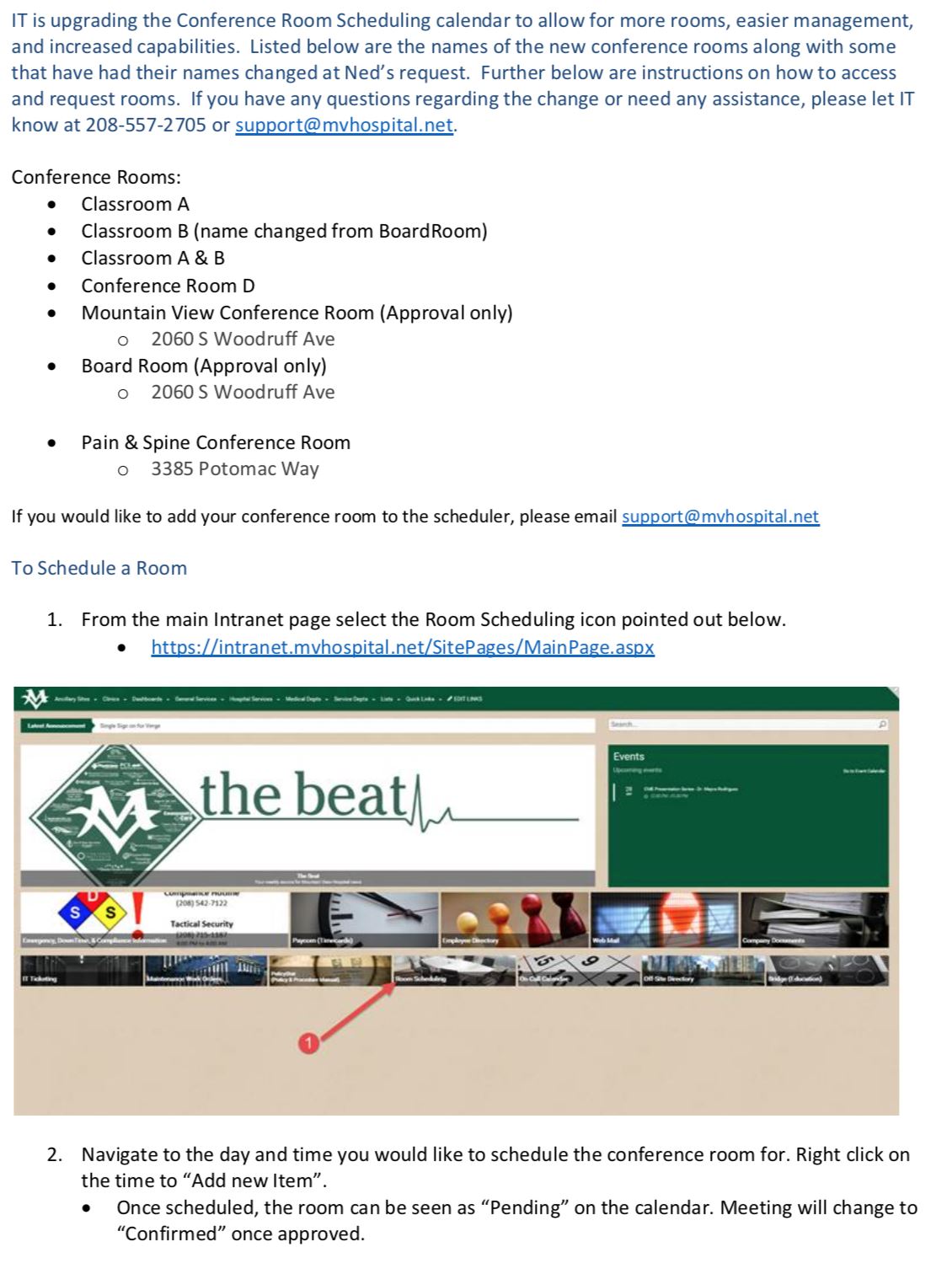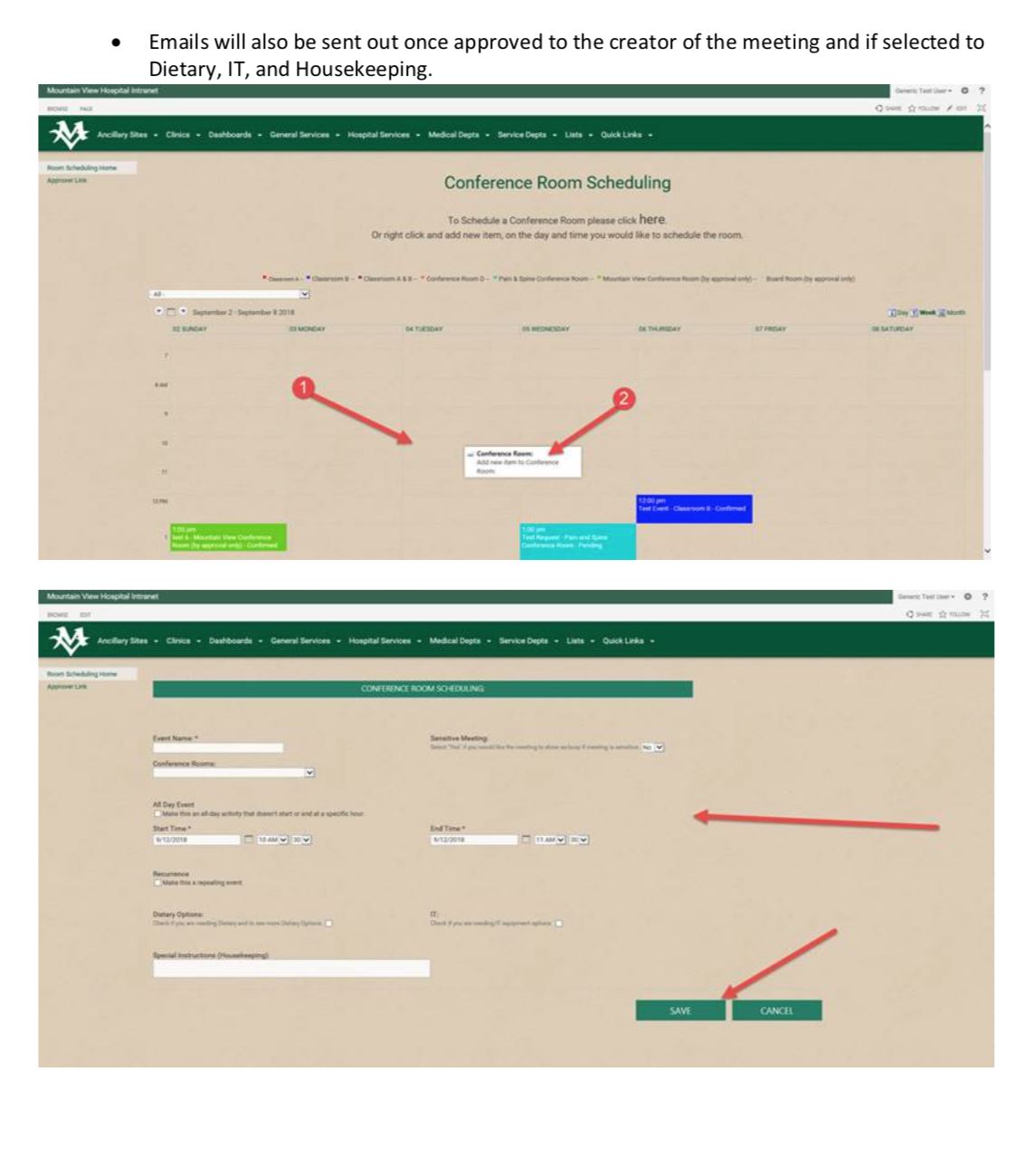 ---
News From Infection Control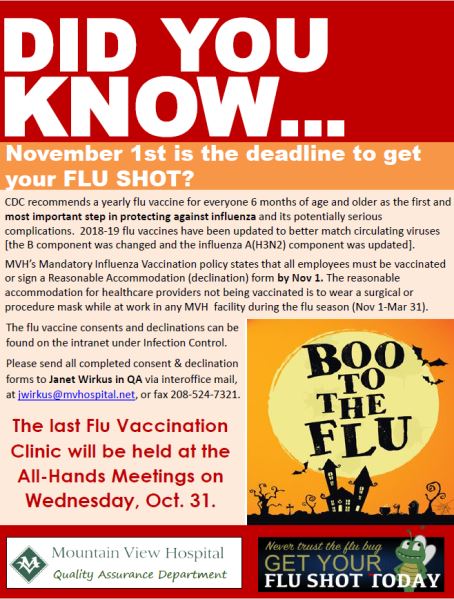 ---
News About PolicyStat
The Mountain View Hospital Policy Manual is available electronically through the intranet home page. Each policy has been developed to ensure that MVH performs to the highest standards of service and healthcare, therefore it is essential that these guidelines are communicated throughout the organization. MVH employees will be assigned policies through the PolicyStat program where they will be required to read and acknowledge understanding of each allocated policy and its progressive updates.
To locate what policies are assigned to you:
1. Log into the "PolicyStat (Policy & Procedures Manual)" on the MVH intranet home page.
(An email notification will be sent from the program once the assignment has been made, you can follow that link.)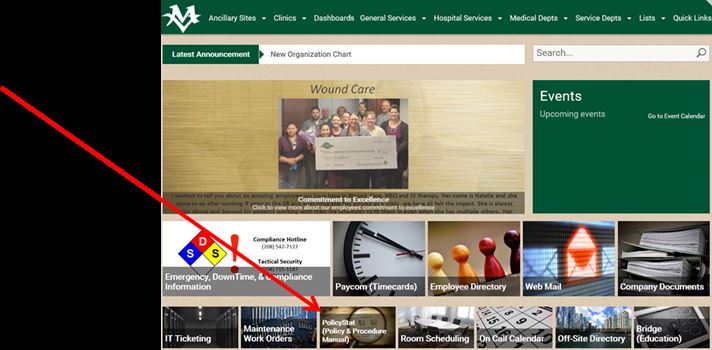 2. Refer to the "Home" tab and scroll down to the "Policies Awaiting Acknowledgment" section.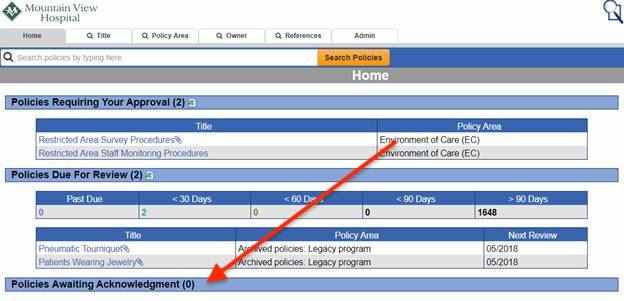 3. Click on the header to access your assigned policy documents. Open each policy*, read through it and click the blue button on the bottom I have read and understood this policy.
*If there are questions regarding information contained in any policy, please direct them first to your manager, then to the policy's owner.