The Beat - Week 41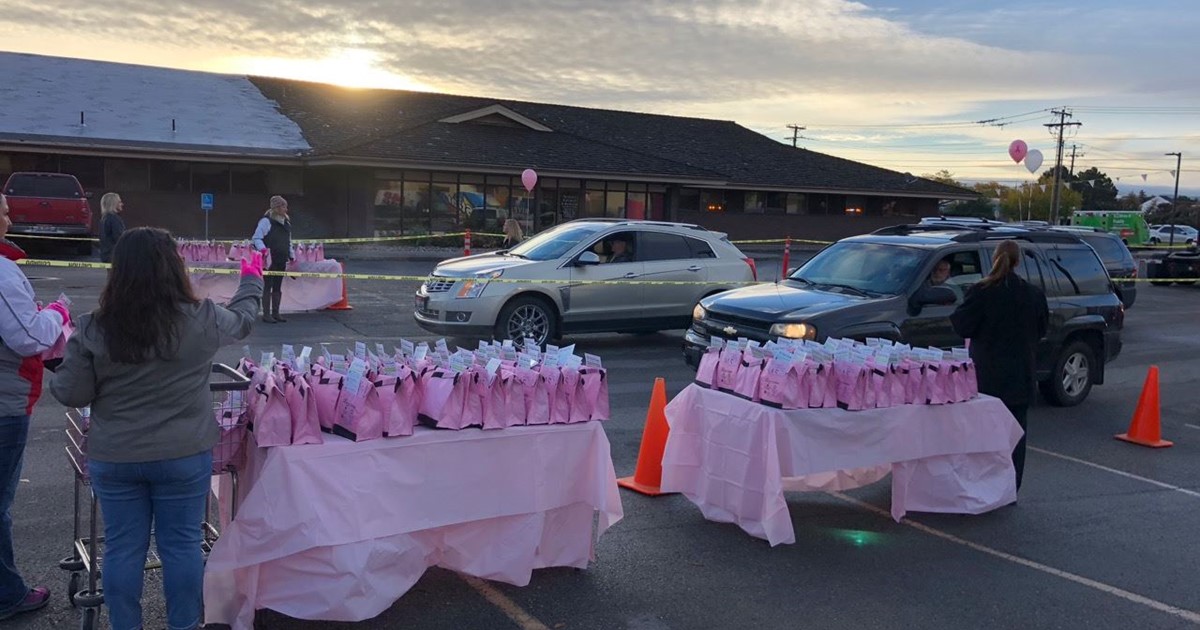 Quote of the Day
"It is our choices, that show what we truly are, far more than our abilities." - -J. K Rowling
---
Fun Facts
According to the clock, the first areas to experience a new day and a New Year are islands that use UTC+14, the Line Islands, and in the southern summer also Samoa. The first major city is Auckland, New Zealand. The areas that are the first to see the daylight of a new day vary by the season.
---
Photo of The Week
Volunteers handing out "Pink" breakfast bags at Teton Cancer Institute for "Brake for the Cure" as part of Mountain View Hospitals Breast Cancer Awareness month campaign.
(Submitted by Marketing)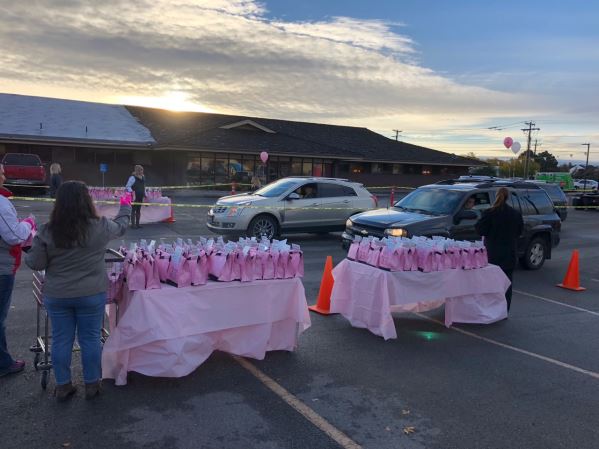 (Have a fun photo you would like to share in The Beat? Submit it here or email bziel@mvhospital.net)
---
Primary Care Specialists - Pocatello
www.primarycarespecialistspocatello.com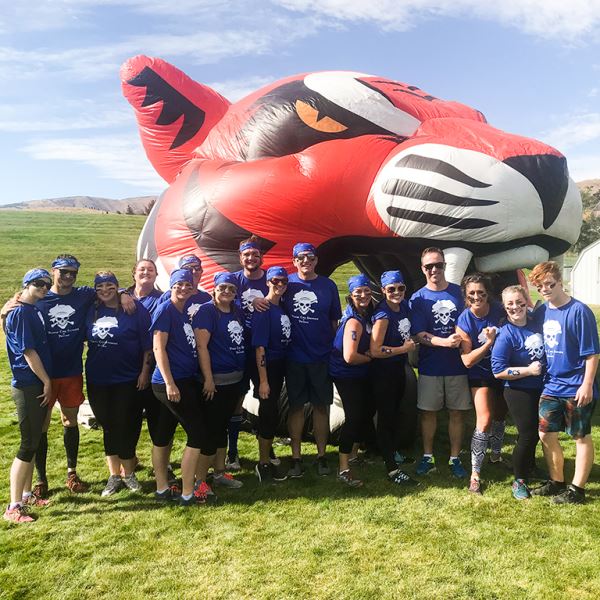 Primary Care Specialists in Pocatello proudly showed off their style of "Navy Blue" while getting wet, muddy, and sweaty in this year's annual ISU Ambush! The ISU Ambush is a 5k mud run that includes tons of obstacles, hills, water pits and of course... mud. Two teams of 7 trotted the course with more team flare and uniformity than you could shake a stick at. In fact, their team spirit got enough attention to warrant a photo in the on-campus newspaper. It goes without saying that the entire PCS Team had fun and spent some excellent time getting to know each other outside of the clinic.
Inside the clinic, Primary Care Specialist is a bolstering location that provides everything from Primary Care, Chronic Care Management, and Urgent Care. Dr. Maynard and Dr. Mansfield perform a whole slew of -scopy's and -ology's we can't even name them all! However, some of the more common procedures are colonoscopies, endoscopies, and vasectomies. For your "scopy/ology" needs contact Primary Care Specialists in Pocatello.
---
Message From Administration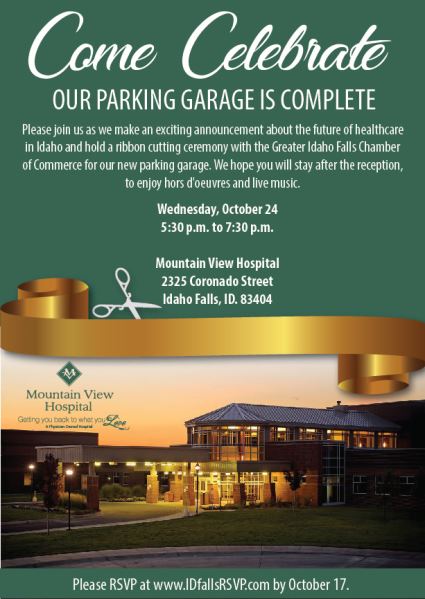 ---
Construction Update
Construction will begin on the main entrance of Mountain View Hospital starting November 19th, permanently closing it until the completion of the new hospital. The new entrance will provide a larger roundabout and covered walkway from the parking garage. We have included some architectural renderings below to show exactly what it will look like when completed. We know this will cause some hurdles for our patients and appreciate your continued commitment to patient care. We are honored with such an amazing team that puts us at the forefront of healthcare in Southeast Idaho.
On the map below you can see that the temporary entrance will be located just to the east of the main entrance by Physical Therapy and Imaging. Starting October 25th, patients will be able to park in our new parking garage. As more information is available we will continue to update this page.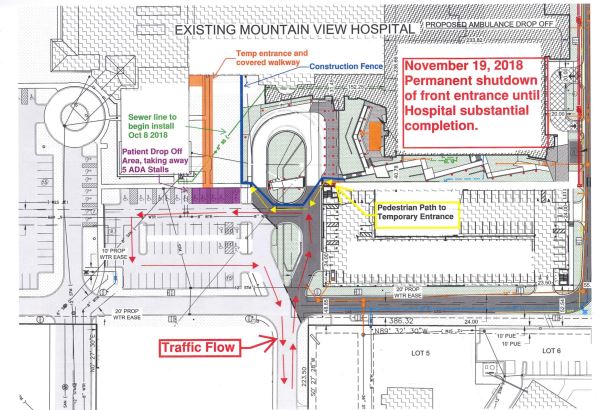 Architectural Rendering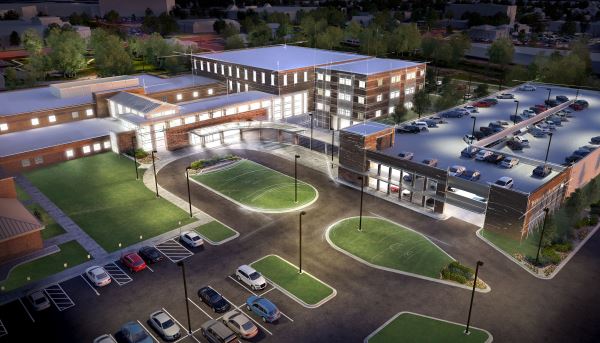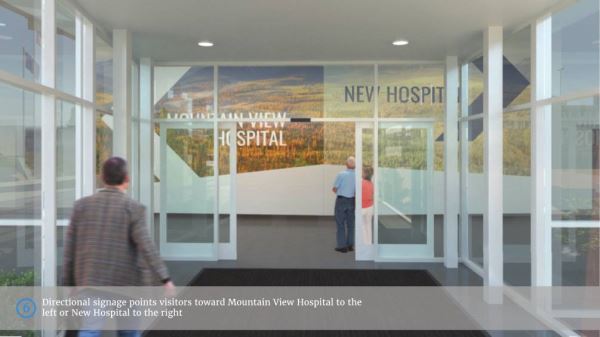 ---
Recent Office Moves
2060 S. Woodruff Ave. Idaho Falls, ID. 83404 (Old Teton Spine and Sports Pain Center)
Finance
Marketing/Sales/Physician Relations
Members of Administration

Mark Hall
Casey Jackman
Amy Larsen
Jona Hansen
Brittany Russell
Jerri Woodhouse
1930 Channing Way, Idaho Falls, ID 83404 (Old Finance Building)
Education
QA
Auditing Team
Please see the interactive Google map below for a complete listing of Idaho Falls locations.
Click on the

icon to view a list of locations.
Click on the

icon to view the map in full screen.
---
News From HR
Delta Dental -Pain Relief for Wisdom Teeth Naturally
---
All Hands Meeting
All Hands meeting on October 31st, 2018.
7:30 AM, 11:30 AM, 1:30 PM(no 6:00 PM meeting).
Please send in your nominations for Commitment to Excellence award!
Do you know someone who has gone above and beyond? Send your nominations to ebrighton@mvhospital.net
---
Congratulations to our lucky raffle winners from the Benefits Fair on Tuesday! We had a great turnout and enjoyed being able to visit with our benefit vendors.
Blue Cross Cooler Bag- Jennifer Jaramillo (Southeast Idaho Nephrology)
EBenefits Healthy Human Water Bottle- Bryce Jones (MedSurg)
EBenefits Healthy Human Water Bottle- Sheri Schaat (Southeast Idaho Urology)
CastleLake Insurance Apple Watch – Marnae Munns (Eastern Idaho Foot Clinic)
Delta Dental $15 Starbucks Gift Card – Phillippa Fletcher (Surgery)
RBH $25 Amazon Gift Card – Nate Esplin (Teton Radiology)
RBH $25 Amazon Gift Card – Sarah Hildreth (Teton Radiology)
Edward Jones $75 Home Depot Gift Card – Galia Hill (Pharmacy)
Willamette Sonicare Toothbrush – Janet Carpenter (Utilization and Review)
Unum $25 Starbucks Gift Card and Water Bottle – Nicole Hicks (Imaging)
Human Resources 20 Citrus Pear Prepared Meals – Chad Nield (Purchasing)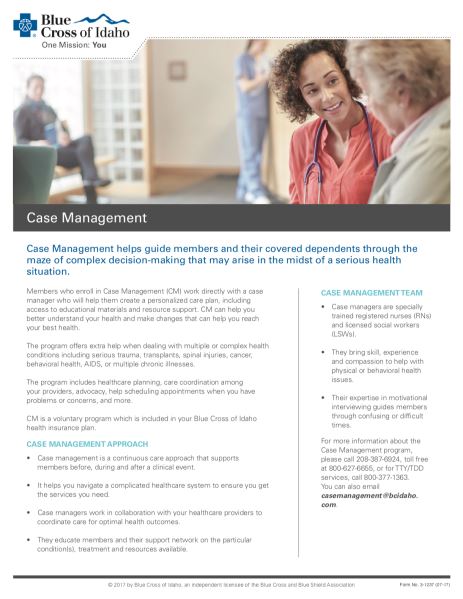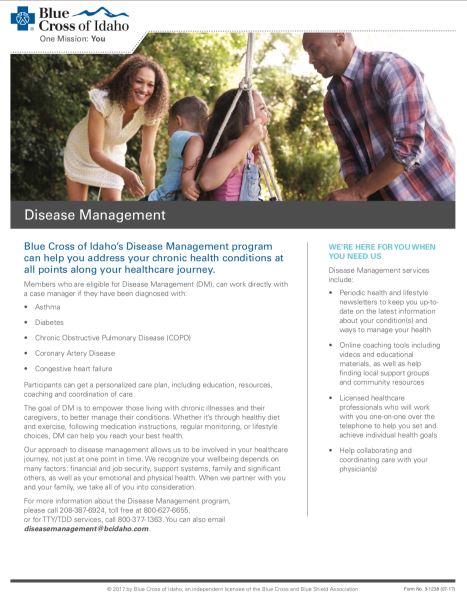 ---
Upcoming Events
Run for the Cure
Freeman Park | October 6th, 2018 - 8:30 a.m.
Brake for the Cure
Teton Cancer Institute | October 10th, 2018 – 7:00 a.m.
Pink Ribbon Tour
SE Idaho Public Health Department in Pocatello | October 6th, 2018 – 8:00 a.m.
Idaho Falls Symphony "Pink Ribbon Concert"
Civic Auditorium | October 13th, 2018 – 7:30 p.m.
Breast Cancer Awareness Night
The Wild Adventure Corn Maze | October 19th, 2018 – 12:00 p.m. - 11:00 p.m.
(Want to win a FREE pair of tickets? Email bziel@mvhospital.net for a chance to win!)
Say boo to cancer (Trunk or Treat)
Teton Cancer Institute | October 26th, 2018 – 2:30 p.m.
---
News From Pharmacy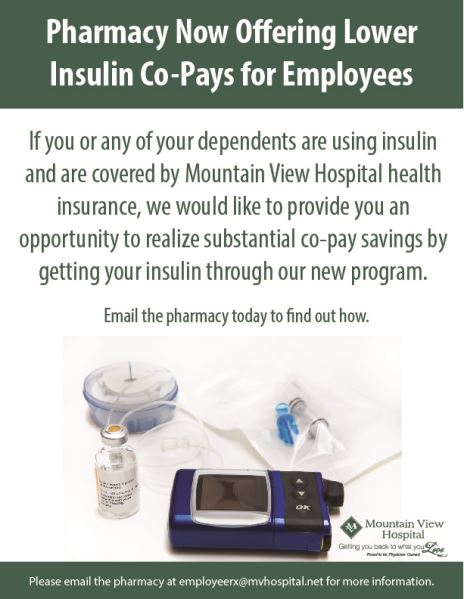 ---
News From Teton Grill and Mountain View Café
This week is National Healthcare Foodservice Workers Week. Let our Dietary Team know that you appreciate them with a 'Thank you' or a High Five!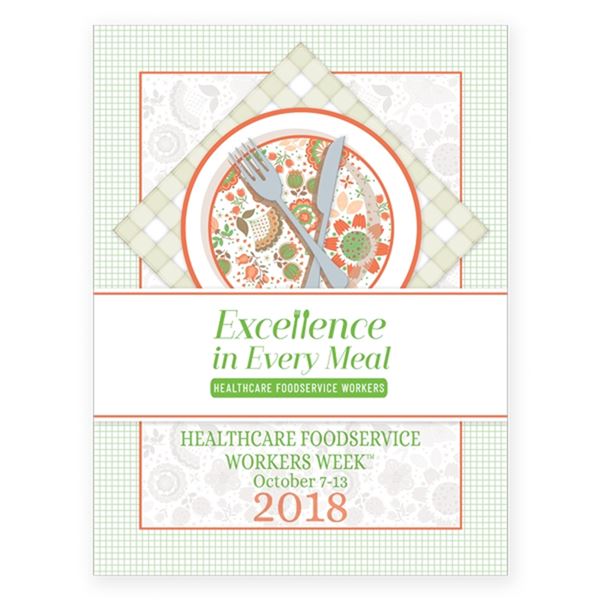 We'll be celebrating with a new dessert item…Angel Food Cake Trifles. Give them a try and let us know if we should make them a regular.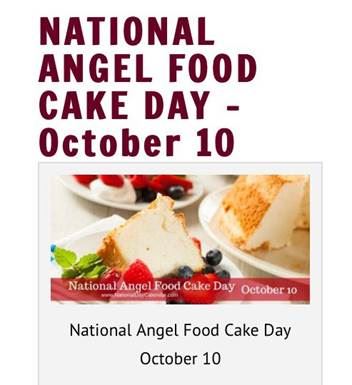 Celebration Special: 25? Chocolate Cup Cakes with the purchase of any entrée, soup or salad.

---
News From IT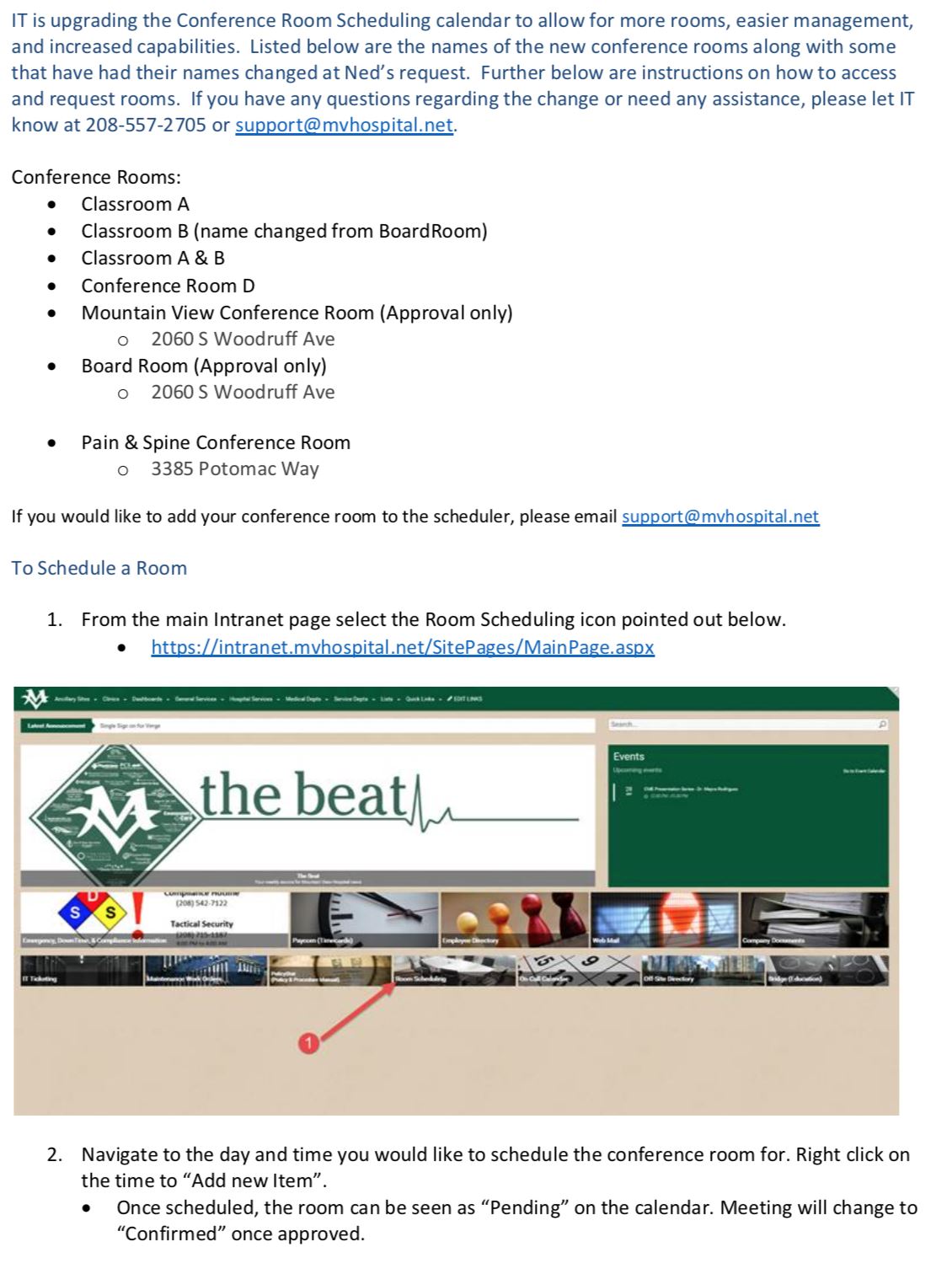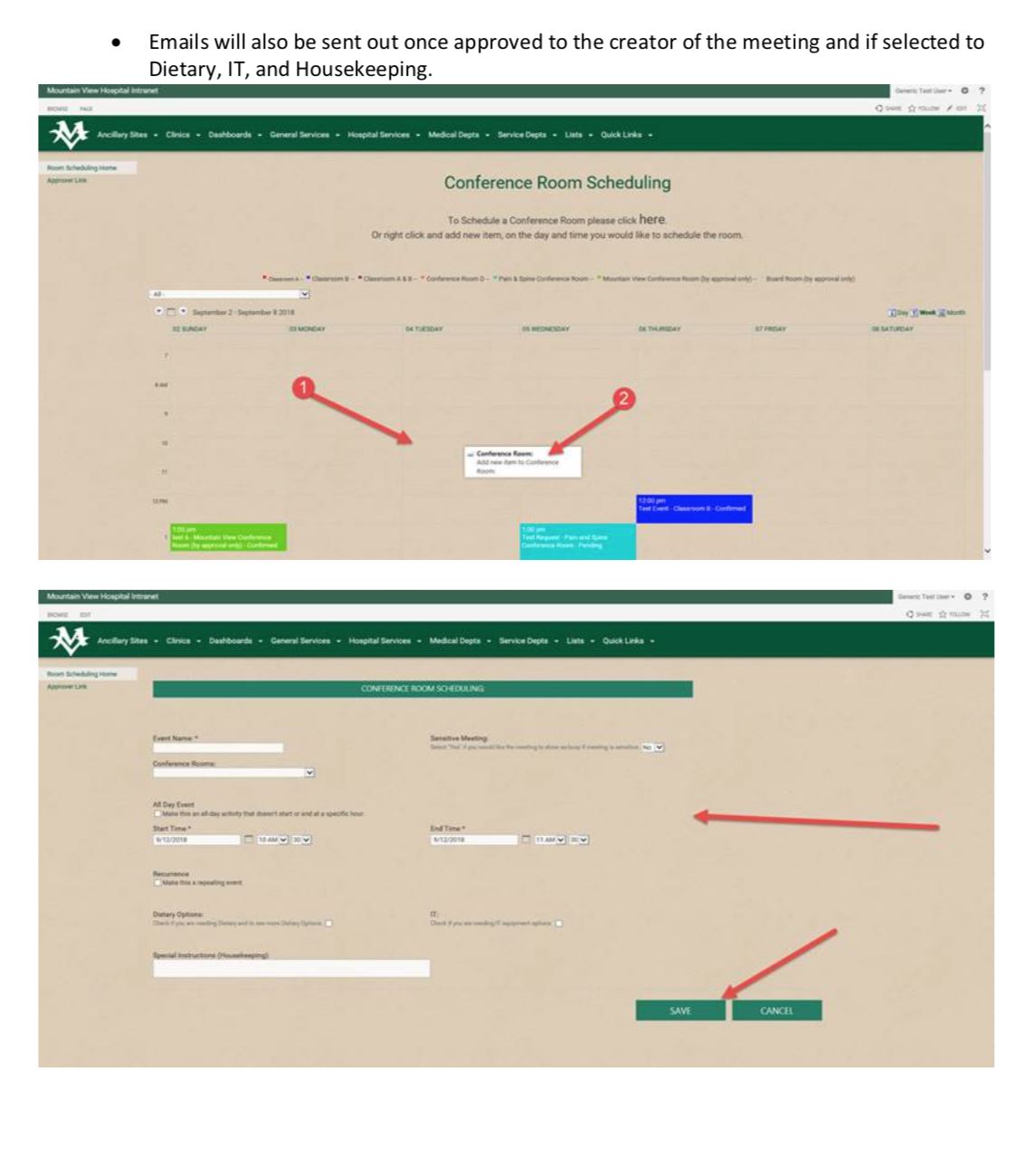 ---
News From Infection Control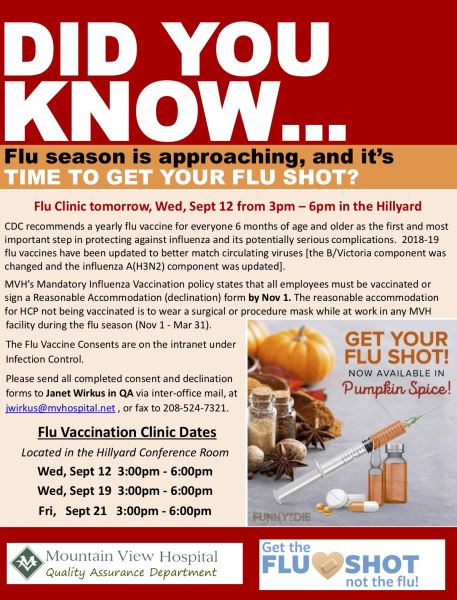 ---
News About PolicyStat
The Mountain View Hospital Policy Manual is available electronically through the intranet home page. Each policy has been developed to ensure that MVH performs to the highest standards of service and healthcare, therefore it is essential that these guidelines are communicated throughout the organization. MVH employees will be assigned policies through the PolicyStat program where they will be required to read and acknowledge understanding of each allocated policy and its progressive updates.
To locate what policies are assigned to you:
1. Log into the "PolicyStat (Policy & Procedures Manual)" on the MVH intranet home page.
(An email notification will be sent from the program once the assignment has been made, you can follow that link.)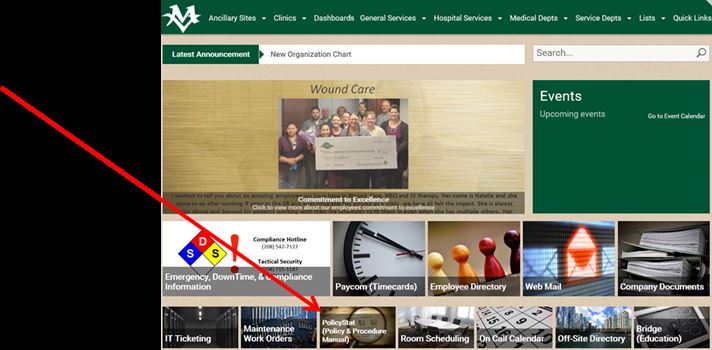 2. Refer to the "Home" tab and scroll down to the "Policies Awaiting Acknowledgment" section.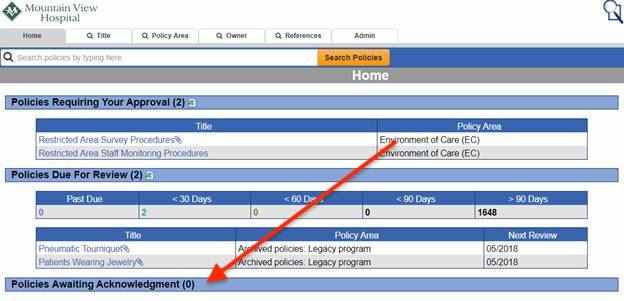 3. Click on the header to access your assigned policy documents. Open each policy*, read through it and click the blue button on the bottom I have read and understood this policy.
*If there are questions regarding information contained in any policy, please direct them first to your manager, then to the policy's owner.