The Beat - Week 37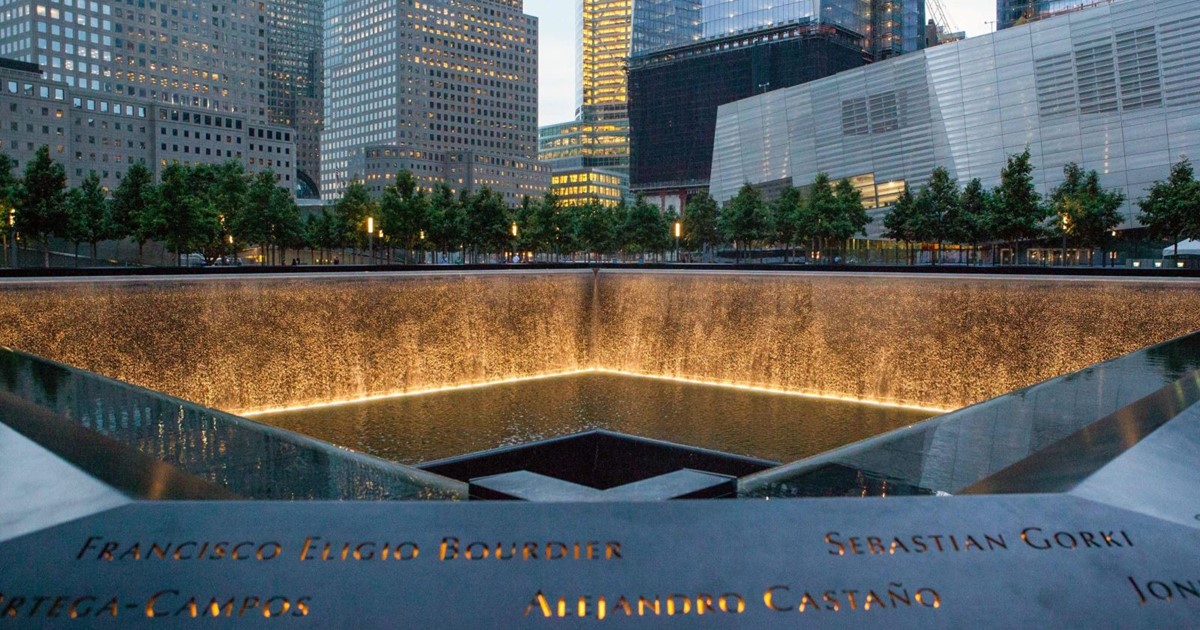 Quote of the Day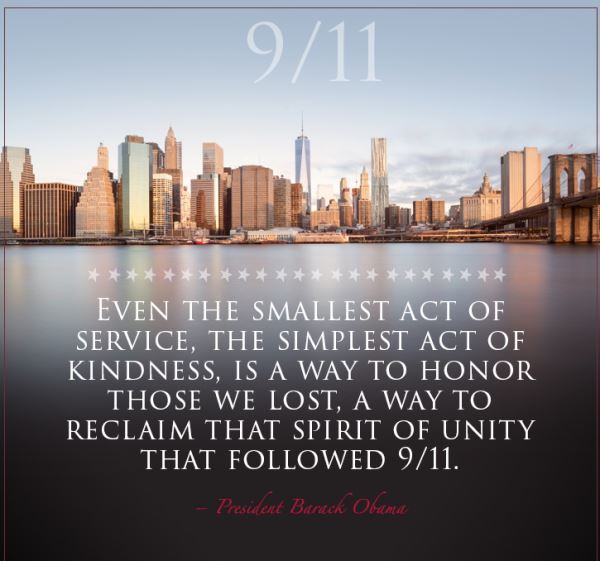 ---
Fun Facts
On any given workday, up to 50,000 employees worked in the WTC twin towers, and an additional 40,000 passed through the complex.
"11 Facts About 9/11" by DoSomething.org (https://www.dosomething.org/us/facts/11-facts-about-911)
---
Photo of The Week
Located at the site of the former World Trade Center, the memorial honors the lives of those who were lost during the attack on September 11, 2001. The landscaped plaza features two enormous waterfalls and pools set within the footprints of the original twin towers. The names of each person who died in the terrorist attacks of February 26, 1993 and September 11, 2001 are inscribed in bronze around the pools. The adjacent 9/11 Memorial Museum will include an exhibition dedicated to commemorating the life of each victim.
(Photo Credit: https://paththroughhistory.iloveny.com/listings/9-11-Memorial-Museum/31769/#.W5g7jJNKhTY)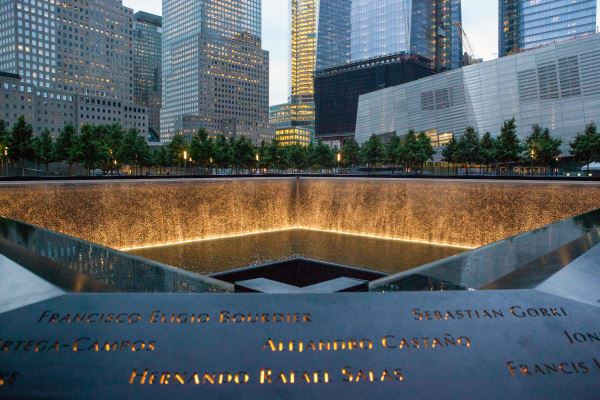 (Have a fun photo you would like to share in The Beat? Submit it here or email bziel@mvhospital.net)
---
Southeast Idaho Nephrology
Mayra Rodriguez, MD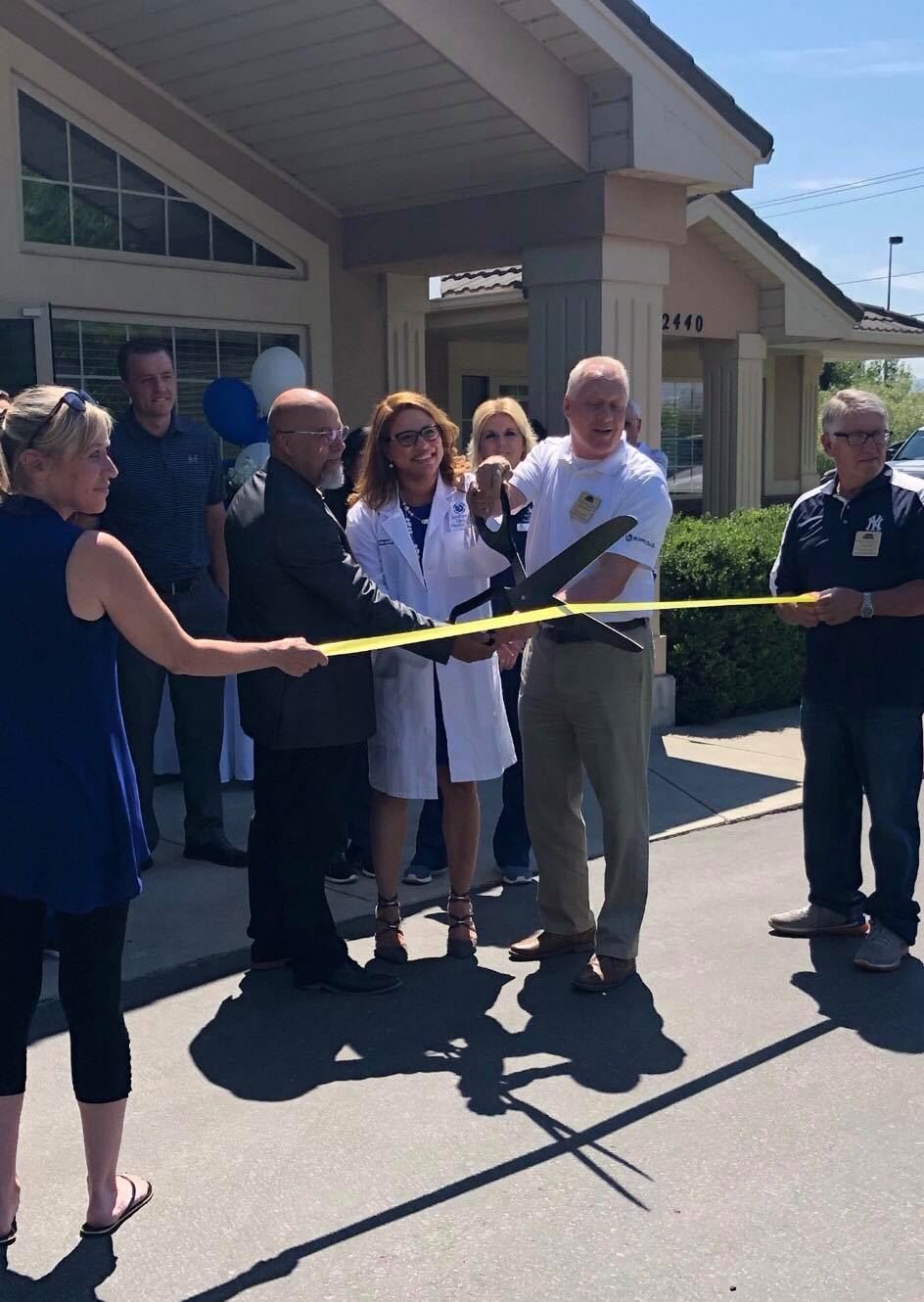 Nephrology is the specialty of medicine that covers the physiology and diseases of the kidneys. Dr. Rodriguez completed her fellowship, specialized training in thefield of Nephrology, at Mount Sinai Medical Center in Manhattan so that she would be able to offer these services at her practice.
Dr. Mayra Rodriguez, MD was born, raised, and completed her medical training in New York City. Dr. Rodriguez has spent a significant amount of time developing patient education tools so that her patients feel well informed and in control of their medical issues. Dr. Rodriguez made the decision to explore broader options within the medical field which happened to introduce her to the beautiful city of Idaho Falls.
If you have any questions or need an appointment please call 208-557-2828 or go online at: www.southeastidahonephrology.com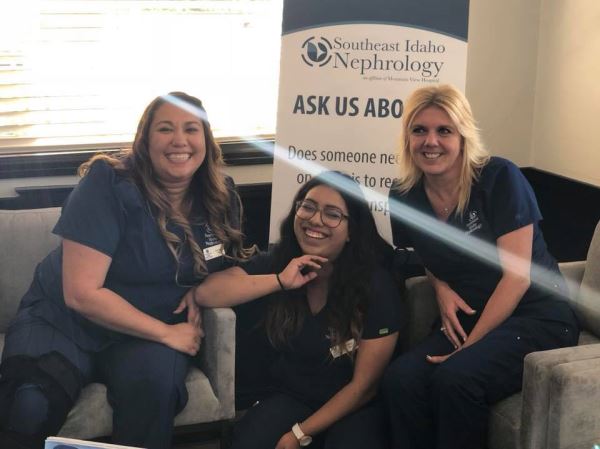 ---
Message From Administration
Due to construction on the front entryway of the hospital, starting Aug. 30th, 2018, The Hillyard Conference Room will be shut down permanently. All meetings scheduled after that date will be deleted. We are sorry for the inconvenience. If you have any questions, you can stop at the Information Desk, or contact Joni Lindberg at (208) 557-2700.
Thank you!
---
Recent Office Moves
2060 S. Woodruff Ave. Idaho Falls, ID. 83404 (Old Teton Spine and Sports Pain Center)
Finance
Marketing/Sales/Physician Relations
Members of Administration

Mark Hall
Casey Jackman
Amy Larsen
Jona Hansen
Brittany Russell
Jerri Woodhouse
1930 Channing Way, Idaho Falls, ID 83404 (Old Finance Building)
Education
QA
Auditing Team
---
News From HR
Employee EAP Newsletter - August
Balanced Living Newsletter - August
Delta Dental -Pain Relief for Wisdom Teeth Naturally
---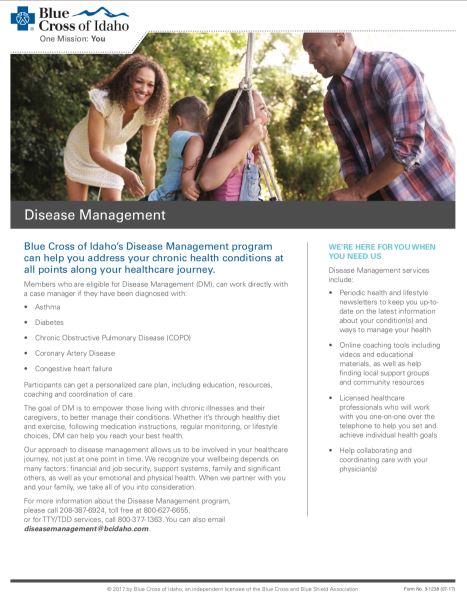 ---
Upcoming Events
September is Prostate Cancer Awareness Month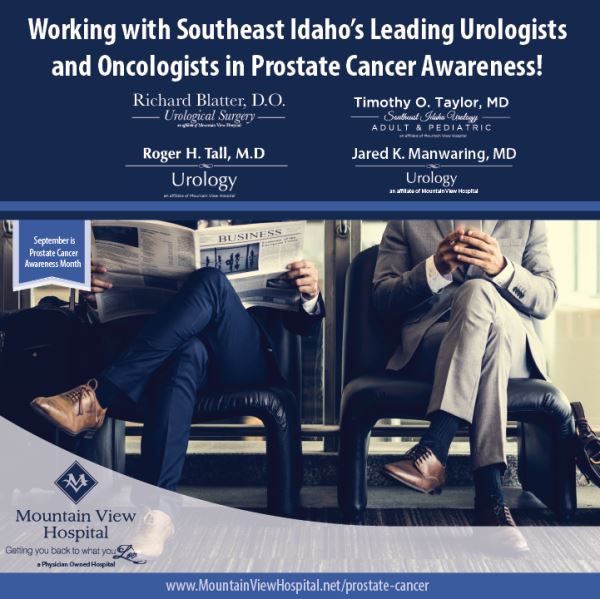 ---
News From Pharmacy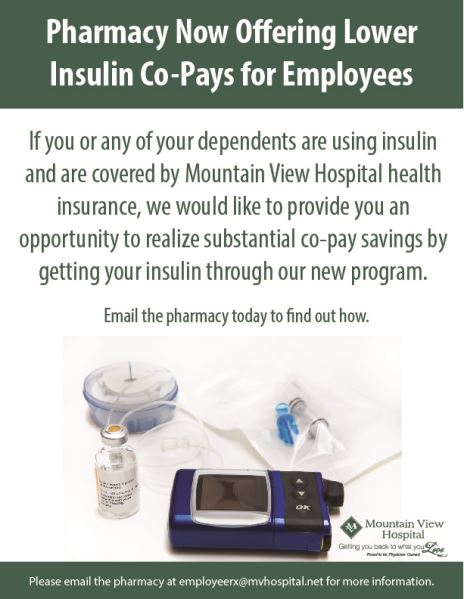 ---
News From Teton Grill and Mountain View Café
We haven't updated our prices in a while and found that we needed to make some changes to bring prices in line with our actual costs.
You will find that some items are priced the same, but others have either gone up or come down in price.
All items will be clearly marked for your convenience. We will also update the Grill Menu located on the intranet to indicate all updated prices.

Thank you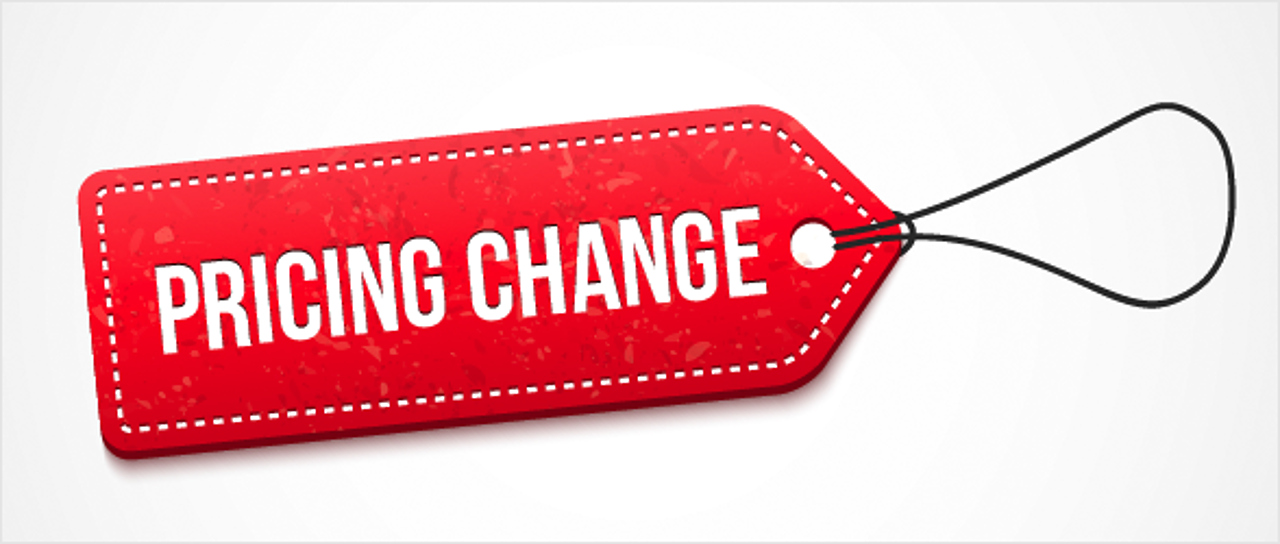 ---
News From IT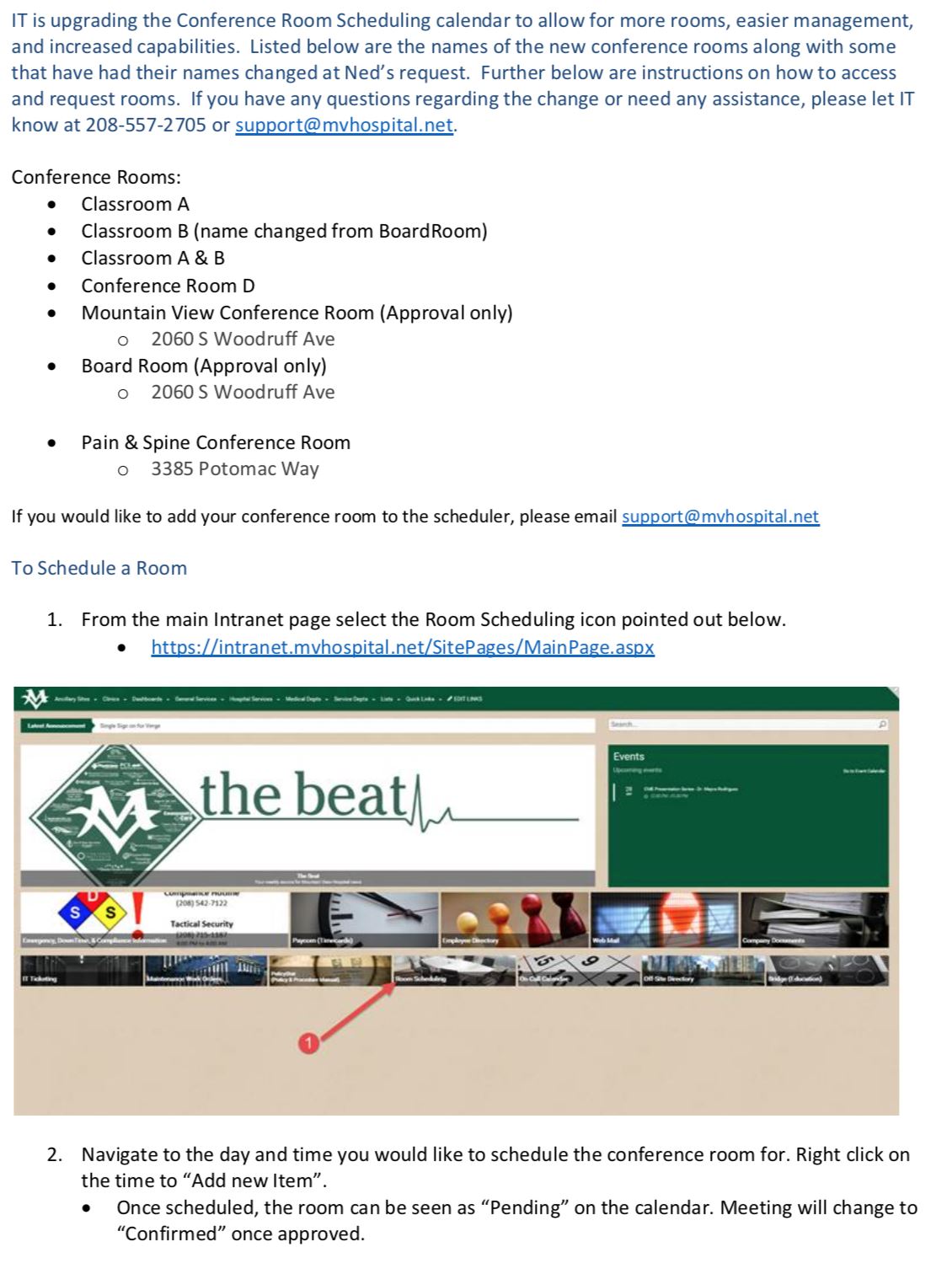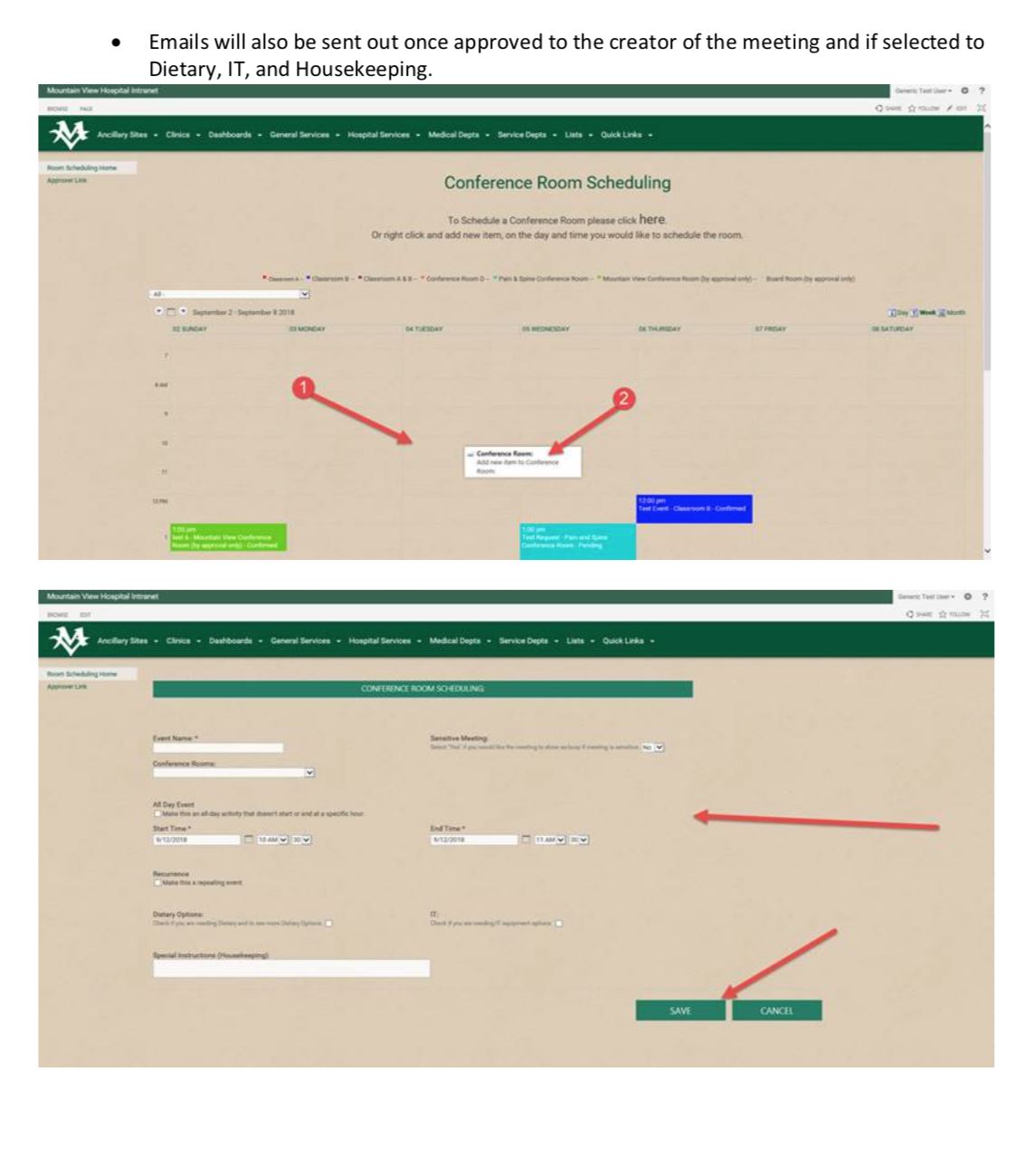 ---
News From Infection Control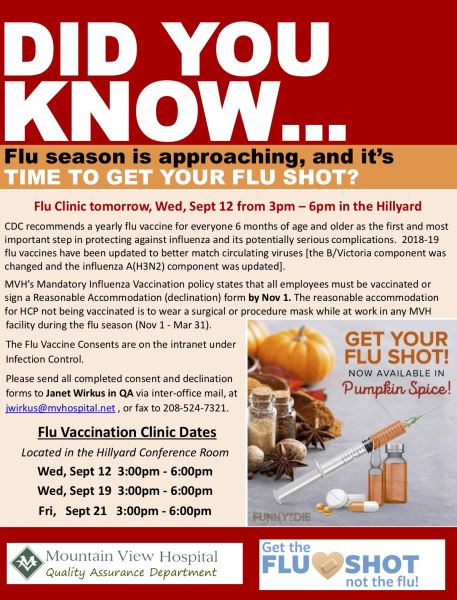 ---
News About PolicyStat
The Mountain View Hospital Policy Manual is available electronically through the intranet home page. Each policy has been developed to ensure that MVH performs to the highest standards of service and healthcare, therefore it is essential that these guidelines are communicated throughout the organization. MVH employees will be assigned policies through the PolicyStat program where they will be required to read and acknowledge understanding of each allocated policy and its progressive updates.
To locate what policies are assigned to you:
1. Log into the "PolicyStat (Policy & Procedures Manual)" on the MVH intranet home page.
(An email notification will be sent from the program once the assignment has been made, you can follow that link.)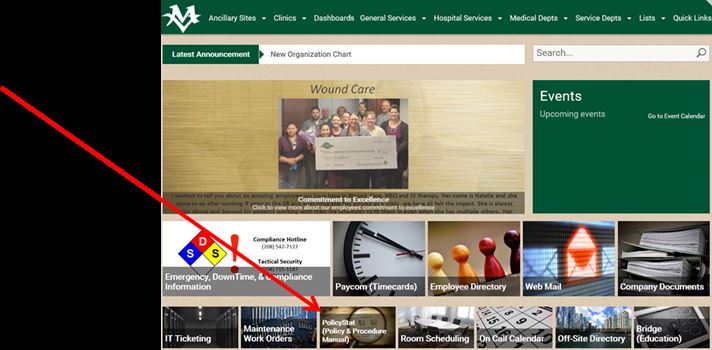 2. Refer to the "Home" tab and scroll down to the "Policies Awaiting Acknowledgment" section.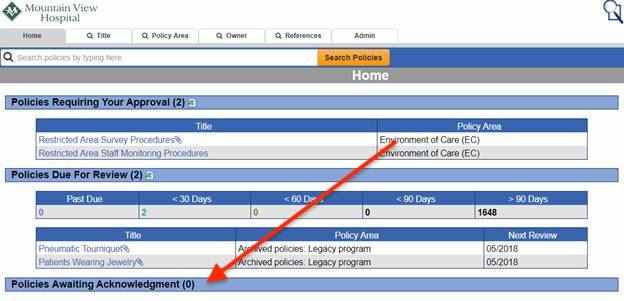 3. Click on the header to access your assigned policy documents. Open each policy*, read through it and click the blue button on the bottom I have read and understood this policy.
*If there are questions regarding information contained in any policy, please direct them first to your manager, then to the policy's owner.