Welcome to The Beat 
In this newsletter, we'll share company-wide news, including upcoming events, birthdays, spotlights, department news, and more. This newsletter is designed to be informative and collaborative. If you have a fun story, positive patient feedback, or a funny work picture? Use the form on this page to submit!
The best preparation for good work tomorrow is to do good work today.

Elbert Hubbard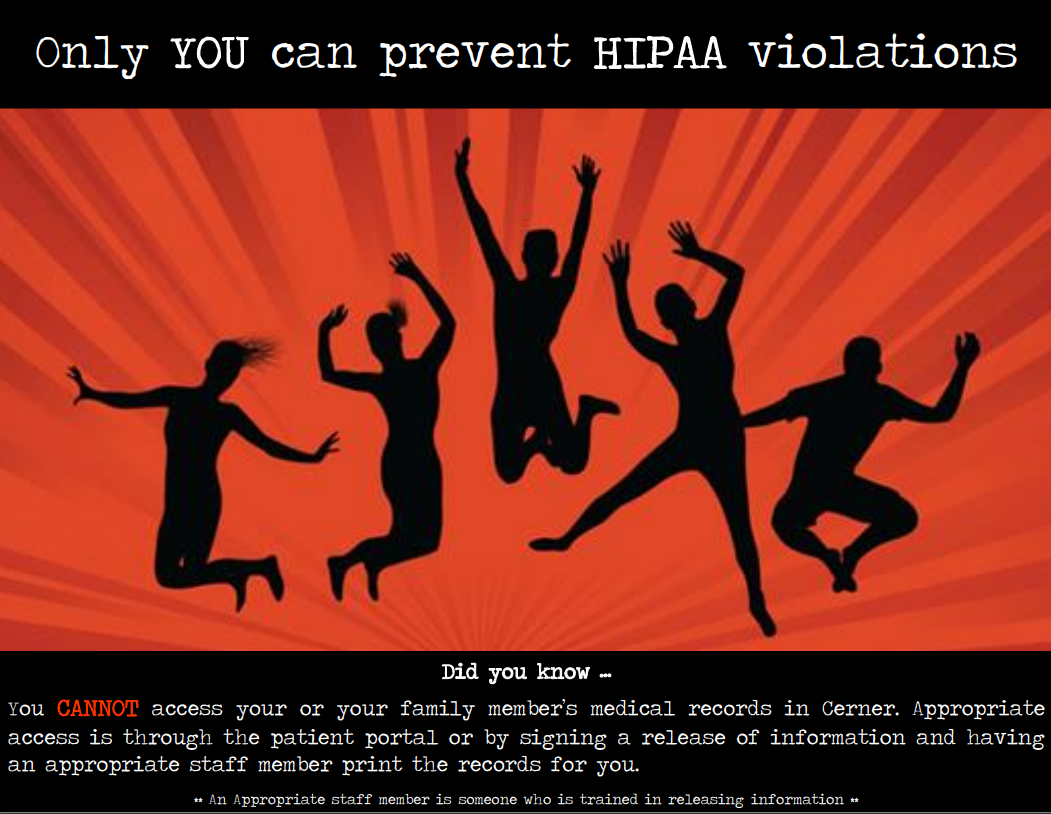 Please Welcome Our Newest Team Members

Velisha Howard
Volunteer Coordinator
My name is Velisha Howard. I am a proud mom of three and wife of an amazingly hard working husband. We moved to Idaho Falls Aug of 2019 for a different speed in life, a change. I am so excited to have a chance to meet new friends and learn new arts and culture here in Bonneville County. We decided to move here so we could be far enough out of Bozeman Montana to feel a difference yet close enough to our family and friends. It was not easy to leave friends and family, but I am so thankful and happy we made the move. My family loved Bozeman. The mountains and wilderness are fantastic, and the town so enriched with culture, life and art. However, we were ready for the change. Now we are well on our way to embracing our move! 
I received my Associates Degree in Business Communications in 2012. In 2014 I received my Bachelor's Degree in Business with a minor in Accounting. In the past I have had various fun volunteering positions and coordinating positions which is what lead me to interest in this position here at Mountain View and IFCH. I proudly worked for the Bozeman Symphony as their community engagement manager, their event coordinator and their volunteer coordinator prior to our move, and loved every moment of it. Jobs like that teach people that everyone in the world can come together for something wonderful, such as culture. 
My philosophy is strong. I believe that in life, work and relationships, you must strive for what you want to be successful in.​ You must believe in what your goals are and have passion about them. You have to want to succeed. You must have a positive attitude in the things you do and the presence you hold. Your will and desire have to be strong. As with anything, it is vital and important that a person has a strong work ethic. Lastly, you must know and believe that anything can be achieved once you put your mind to it. Outside of work, I love my family, friends, nature, animals and so much more. Currently I am excited to have been given this opportunity to start contributing to the Mountain View Hospital and IFCH as the as their volunteer coordinator. I will be dedicated and loyal to this position and I plan to bring some excellent new ideas and was to celebrate our volunteers and utilize them in many great ways in the hospitals.
Effective immediately employees are allowed to park on the top level/uncovered area of our parking garage. Please park from the top down and do not park beyond the uncovered area.
Should you arrive at the top level and there are no more available parking spots, you are required to park in the employee parking lot on Valencia Drive.
Employees are not allowed to park in any covered bays.
As our patient/visitor volume increase, especially during the 4th quarter, this parking arrangement might change. Please be mindful as you use this parking area.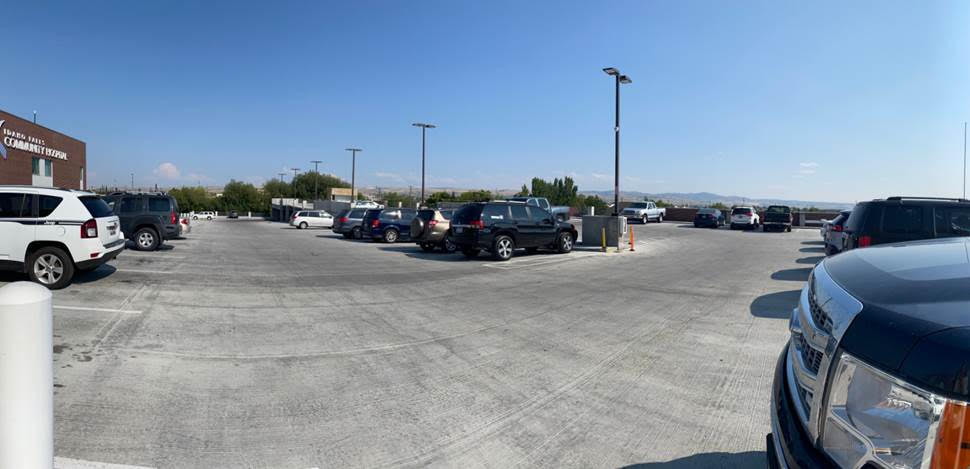 September is Pain Awareness Month
September is Pain Awareness Month! We want to highlight Pain & Spine Specialists as we start out the month.
As we move into Pain Awareness Month, Pain & Spine Specialists wants to help spread awareness that chronic pain can be treatable. Over 50 million Americans live with chronic pain, and there is likely someone you know (or even you) who is living with pain every day. The providers at Pain & Spine Specialists understand pain and how each person experiences pain in a different way. Because of this, they create individualized treatment plans to help get their patients back to doing what they love.
Pain & Spine Specialists takes an interventional approach with each patient that comes through their doors. They are focused on treating all types of pain and want to help individuals find a better quality of life with the right treatment plan. Some of the treatment options Pain & Spine Specialists offers includes spine and joint injections, nerve ablations, Botox for migraines, regenerative medicine, ketamine infusions for depression and pain, intrathecal pain pumps, spinal cord stimulators and other interventional procedures.
Pain & Spine Specialists has four locations in Southeast Idaho to better serve the community, with procedure centers at their Idaho Falls and Pocatello locations. All five of their doctors are double-board certified in anesthesia and pain medicine, and they have seven mid-level providers that are also specialized in pain care.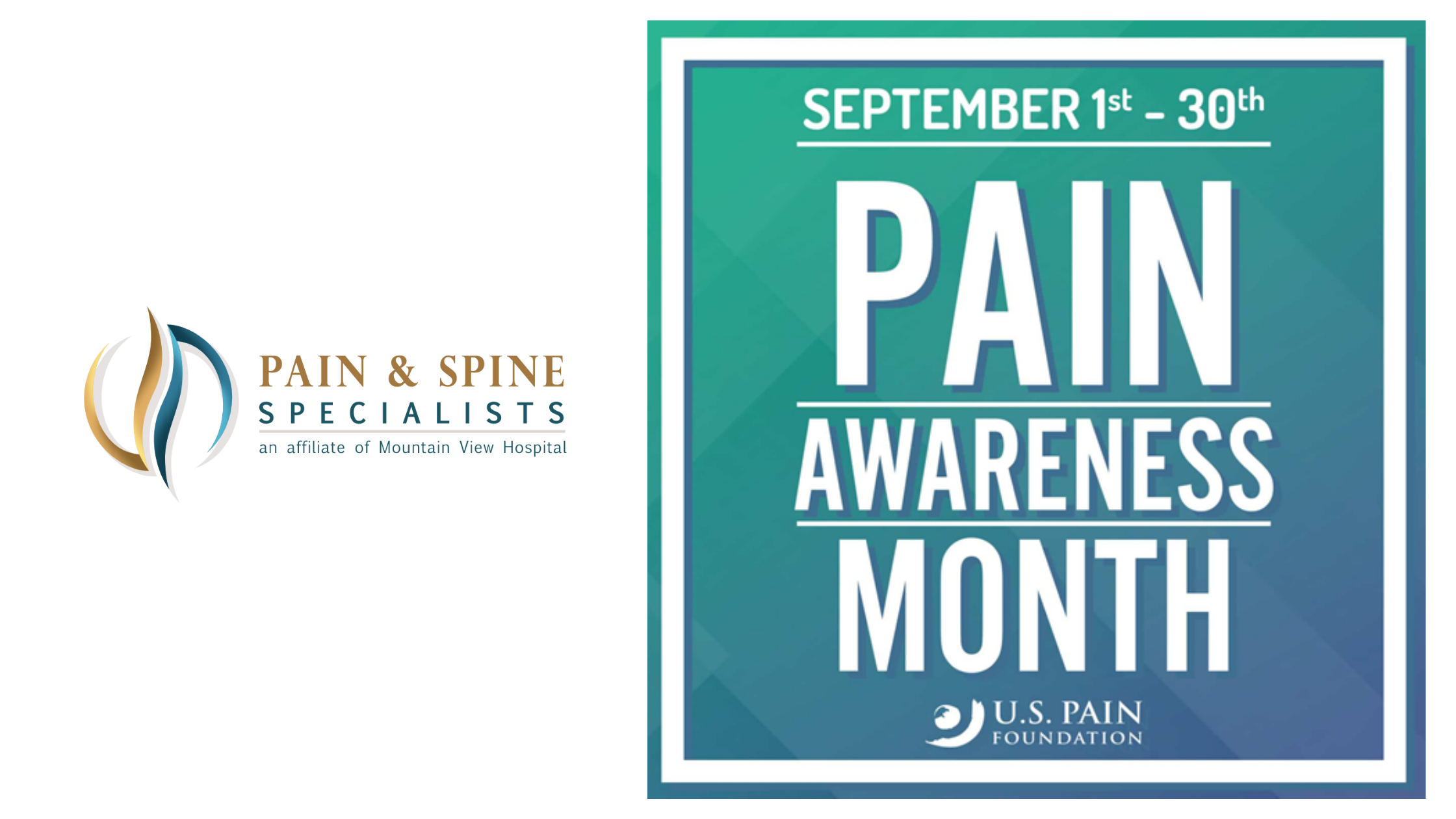 To learn more about Pain Awareness Month and get a sneak peek of the U.S. Pain Foundation's Pain Awareness Campaign, visit http://uspainfoundation.org/news/pain-awareness-month-2020-sneak-preview.
I'm sure you've all seen our local IFFD firemen out on the street corners with their boots raising money for Muscular Dystrophy. This usually happens in the spring but COVID postponed that effort. They are moving forward with it now and it looks a little different this year. They are filling the boot digitally this year. Please see the attached flyer. You simply use your phone, scan the QR code and donate. PLEASE make sure that you fill in that you are donating for your company and fill in MOUNTAIN VIEW HOSPITAL. We have been challenged by Idaho Falls Community Hospital to a little fund raising competition. The good thing here is that the winner is the Muscular Dystrophy Association.
The money raised is used locally to help support patients and their families. This is a very debilitating disease that affects families as it is genetic. The money is used to purchase things like wheelchairs, walkers, etc. It is also used to help the families of patients to modify homes, provide transportation and other very valuable donations.
There is an actual boot that the managers will be passing around. This boot is just a reminder to donate digitally. Please do not put actual money in the boot. The fund raiser will go until next Friday.
Thank you in advance for giving!
From the community
Idaho Falls Relay For Life
Idaho Falls' Virtual Relay For Life Event starts Saturday! It will run through next Thursday, September 3, with new events each day. Tune into the events and be sure to check out the closing ceremonies on September 3 to hear from some of our very own nurses!

Check Out the Events
Saturday, August 29
6-10 pm: Night of fun at New Sweden Farms
Sunday, August 30
7pm: Join us on Facebook Live to for an overview of the events and to preview quilts that will be on auction

Survivor Drive Through
On August 31, we plan to have a Survivor Drive Through from 12-1pm at West Side Pick Me Up. Cancer survivors will receive a T-shirt and a Texas Roadhouse free meal ticket as well as a free drink and cookie from Pick Me Up for you and a caregiver. 
| | | | |
| --- | --- | --- | --- |
| 09/01 | KIM | EDELMAYER | Quality Resources |
| 09/01 | COURTNEY | HOFHINE | Business Office |
| 09/01 | TRISTAN | LARSEN | Preventative Services |
| 09/01 | GRACE | RUSSELL | Surgery |
| 09/02 | TRISTA | CAHOON | Business Office |
| 09/02 | AMBER | HILL | Pain Specialists of ID |
| 09/02 | MELISSA | WINWARD | BMC Admin |
| 09/03 | CARLY | BYRD | Labor & Delivery |
| 09/03 | HADLEY | EDELMAYER | Pharmacy |
| 09/03 | AMANDA | GILLISH | BMC/Johanson Surgery |
| 09/04 | DAVID | BAUMGARTEN | Pain Specialists of ID |
| 09/04 | NICOLE | BURBANK | Labor & Delivery |
| 09/04 | SARA | FELGENHAUER | Peri-Op |
| 09/04 | JENNIFER | PUGMIRE | Prescription Center Infusions |
| 09/05 | KAITLYN | COLLET | Radiology |
| 09/05 | NICOLE | FLORA | MedSurg |
| 09/05 | ZIPPORAH | GHOLSON | Population Health |
| 09/05 | KERA | OTTLEY | Labor & Delivery |
| 09/05 | EUNICE | RAMIREZ | Eastern ID Spine Center (Vlach |
| 09/05 | CRYSTAL | SUMMERS | Community Care-Rigby |
| 09/05 | ROSABEL | TREJO | BMC/Johanson Surgery |
| 09/05 | ANA | TYLER | Preventative Services |
| 09/07 | LISA | BARKOW | Human Resources |
| 09/07 | MELISSA | FULLMER | MedSurg |
| 09/07 | ELIZABETH | MINER | Wellness and Recovery |
| 09/07 | CURTIS | NASH | Lab |
| 09/07 | KRISTA | ROBINSON | Sand Creek Echo |
| 09/07 | JAMES | TERRY | Hyperbarics |
| 09/08 | VIRGINIA | DELORA | Pain Specialists of ID-Pocatel |
| 09/08 | AMY | KLINGLER | Surgery |
| 09/08 | KRISTA | MOREAU | Business Office |
| 09/09 | JAESI | BOCHENEK | MedSurg |
| 09/09 | KIMBERLYN | FITCH | Community Care-Pocatello |
| 09/09 | CHRISTINA | MARTINEZ | Business Office |
| 09/09 | SUZIE | SAMPLE | Labor & Delivery |
| 09/09 | PAIGE | SHELLEY | Blackfoot Medical Imaging |
| 09/09 | JULIUS | THOMPSON | Business Office |
| 09/09 | VON | WADSWORTH | Physical Plant |
| 09/10 | BRENAN | DRAKE | Physical Plant |
| 09/10 | KAITLYN | HOUX | Urology Associates of Idaho Fa |
| 09/10 | JESSICA | JONES | Business Office |
| 09/10 | LETICIA | LUIS | BMC Admin |
| 09/10 | BRIANNA | NORIEGA | Preventative Services |
| 09/11 | BRITTAN | HARDY | Lab |
| 09/11 | ARI | HERRON | Pain Specialists of ID-Pocatel |
| 09/11 | MORGAN | JENSEN | Community Care-Rexburg |
| 09/11 | SHAELEN | MARLOW | Business Office |
| 09/11 | JENNIFER | RAMIREZ | Radiology |
| 09/12 | SANDRA | DREWES | Pain Specialists of ID |
| 09/12 | JUSTIN | GIUFFRA | Channing Redicare Clinic |
| 09/12 | MARISELA | GOMEZ | Blackfoot Pain Clinic |
| 09/12 | LORAN | HILLMAN | Physician Management Services |
| 09/12 | ELIZABETH | SCOTT | Peri-Op |
| 09/13 | MONICA | MITCHELL | Business Office |
| 09/13 | TIFFANI | MOON | Radiology |
| 09/13 | BRITTANY | RUSSELL | Administration |
| 09/14 | KISTIN | FIFE | Surgery |
| 09/14 | SUNNY | HARTGRAVES | Peri-Op |
| 09/14 | SCOTT | MANGUM | PIC Chubbuck |
| 09/14 | ALANNA | MORRIS | Community Care-West Side |
| 09/15 | JARED | BARTON | PIC Pocatello |
| 09/15 | LISA | KILLIAN | Urology Associates of Idaho Fa |
| 09/15 | VINCENT | MELANESE | Peri-Op |
| 09/15 | JOEL | WHITING | Community Care-Channing |
| 09/15 | KATELYN | WILSON | Pain Specialists of ID |
| 09/16 | KEITH | CHRISTENSEN | Business Office |
| 09/16 | PEYTON | JOHNS | Population Health |
| 09/16 | SEAN | WHITAKER | Teton Cancer Institute |
| 09/17 | KEONA | DELL | Community Care-Channing |
| 09/17 | TRISTINA | MESERVY | Business Office |
| 09/17 | CARRIE | STEVENS | Community Care-West Side |
| 09/17 | CASEY | THOMPSON | PIC Chubbuck |
| 09/17 | TROY | WELLS | Finance |
| 09/18 | GEORGE | CHUDLEIGH | Physical Therapy |
| 09/18 | MATHEW | DUNGAN | Surgery |
| 09/18 | NETANYA | FREEMAN | PIC Pocatello |
| 09/19 | ELIZABETH | HANSEN | Mountain View Infusion Service |
| 09/19 | KELSEY | MANZON | Population Health |
| 09/19 | BECKY | PARKER | Community Care-Rexburg |
| 09/19 | LABRETTA | WOODLAND | Blackfoot Pain Clinic |
| 09/20 | JADE | ANDERSEN | Community Care-Pocatello |
| 09/20 | TERA | BYBEE | Parkway ASC |
| 09/20 | DAMARIS | FERNANDEZ | Community Care-Channing |
| 09/20 | DIANE | MADSEN | Housekeeping |
| 09/20 | RYAN | NUTTALL | Purchasing |
| 09/20 | MONICA | PALACIOS | Urology Associates of Idaho Fa |
| 09/20 | BODEN | PALMER | Pain Specialists of ID |
| 09/20 | WHITNEY | ZUNDEL | Workmens Compensation |
| 09/21 | JONATHAN | HORTON | Wound Care |
| 09/21 | LORI | KIDWELL | Pharmacy |
| 09/21 | RAQUEL | LOREDO | PIC Chubbuck |
| 09/21 | KELSIE | PFEIFFER | MedSurg |
| 09/21 | SHAUNIE | SCHOW | Teton Cancer Institute |
| 09/22 | KRYSTA | GLIDER | Creekside Surgery Center |
| 09/22 | WHITTNEY | MURPHY | Primary Care Specialists |
| 09/23 | TYLA | ADERS | Finance |
| 09/23 | CRAIG | FUNK | MedSurg |
| 09/23 | CORTNEY | JACOBSON | Eastern ID Spine Center (Vlach |
| 09/23 | GAIL | KURPINSKI | Radiation Oncology |
| 09/23 | DUSTIN | SAXTON | Pain Specialists of ID-Proc Ct |
| 09/24 | LANA | CALIGIURI | Speech Therapy |
| 09/24 | ANNIKA | HERBST | Surgery |
| 09/24 | KIM | JACKSON | Surgery |
| 09/24 | TIFFANY | JONES | Radiology |
| 09/24 | TARA | POWELL | Channing Redicare Clinic |
| 09/25 | SARAH | CAUDLE | MedSurg |
| 09/25 | HEATHER | FUMICH | Business Office |
| 09/25 | MARNI | JONES | Business Office |
| 09/25 | JASON | LONG | Lab |
| 09/25 | ELIZABETH | MENDOZA | Community Care-Channing |
| 09/25 | STEPHANIE | PERRENOUD | Pharmacy |
| 09/25 | JOSIE | PRITCHARD | Quality Resources |
| 09/25 | JOSEY | RACE | Sleep Specialists |
| 09/25 | AMBER | REDDICK | Sleep Lab |
| 09/25 | KACEY | SCHREIER | Physician Management Services |
| 09/25 | CHRISTOPHER | TRUBL | Quality Resources |
| 09/26 | BRYCE | ANDERSEN | Channing Redicare Clinic |
| 09/26 | MICHELE | GEORGE | Peri-Op |
| 09/26 | WILLIAM | NEFF | Lab |
| 09/26 | NICOLE | OVERFIELD | Surgery |
| 09/26 | CHRISTINE | POTTORFF | Peri-Op |
| 09/27 | BECKY | BOCHENEK | Teton Cancer Institute |
| 09/27 | KATHRYN | BRADLEY | Pharmacy |
| 09/27 | HOLLAND | FOX | Surgery |
| 09/27 | TOBIE | VINCENT | Eastern ID Neurological |
| 09/28 | COLLEEN | BARNEY | Surgery |
| 09/28 | SARAH | CARDINAL | MedSurg |
| 09/28 | BARBARA | WALKER | Housekeeping |
| 09/29 | ANDREA | BECK | Business Office |
| 09/29 | CAROLINE | BULLOCK | Housekeeping |
| 09/29 | LORI | DURBACK | Primary Care Specialists |
| 09/29 | SHAUNA | RICHARDSON | Labor & Delivery |
| 09/29 | NATASHA | SMITH | PIC Pocatello |
| 09/30 | KAITLIN | BURKE | Premier Speech Therapy |
| 09/30 | ANGELA | FRONTCZAK | Surgery |
| 09/30 | CONNIE | JOHNSON | Surgery |
| 09/30 | BRIGHAM | TAYLOR | Pain Specialists of ID |