The Beat - Week 50

Quote of the Day
"What if Christmas, he thought, doesn't come from a store. What if Christmas, perhaps, means a little bit more." -Dr. Seuss, How the Grinch Stole Christmas
---
Fun Facts
"Jingle Bells" was written for Thanksgiving, not Christmas. The song was written in 1857 by James Lord Pierpont and published under the title "One Horse Open Sleigh". It was supposed to be played in the composer's Sunday school class during Thanksgiving as a way to commemorate the famed Medford sleigh races. "Jingle Bells" was also the first song to be broadcast from space.
---
Word of The Day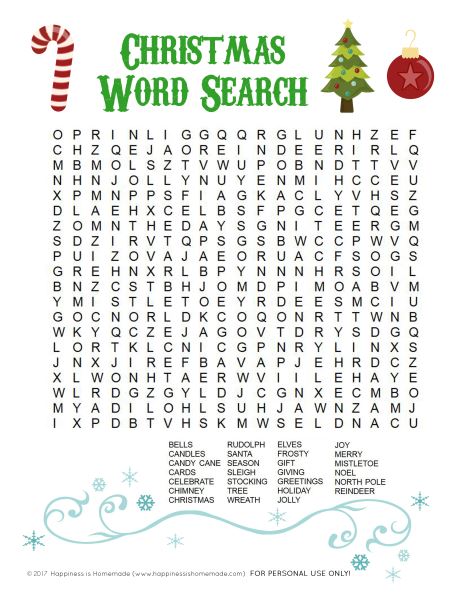 ---
Safety Tips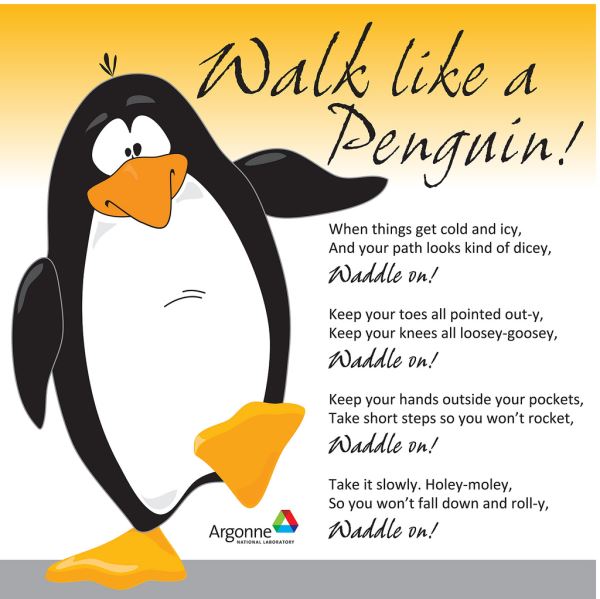 ---
News from Education Department
Annual courses have been assigned in Healthstream to all MVH employees according to job descriptions, departments and MVH policies and are due May 31, 2020. There will be additional courses assigned as needed so please check your Healthstream at least once a week. If you have questions please reach out to Education at 208-542-7311. There are plenty of AHA classes scheduled in the next few months. We encourage everyone to login to their Healthstream and take a look at the schedule and try to plan ahead. We encourage employees to try and renew 6 months early. You do not have to wait until the month you are due to take a class. Remember if you let your certification expire, you are required by AHA guidelines to take the initial class. Please take the time to plan accordingly and get registered. Thank you...The Education Department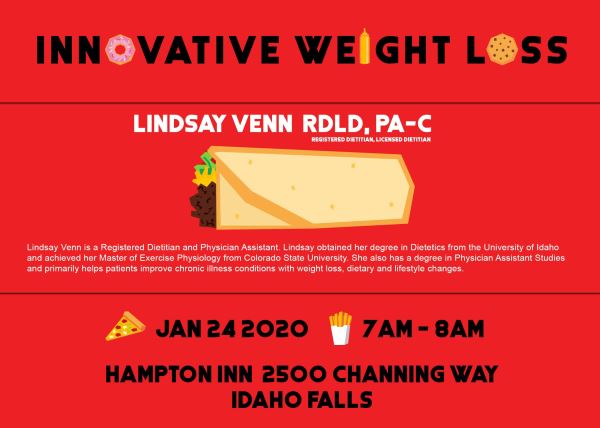 (Have a patient letter you would like to share? Please send to bziel@mvhospital.net)
---
Blood Drive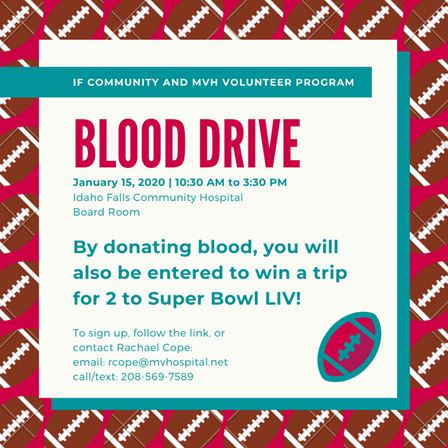 To sign up online, follow this link:
https://www.redcrossblood.org/give.html/drive-results?zipSponsor=MVH
Should you have any questions, please do not hesitate to email Rachael Cope at: rcope@mvhospital.net
---
Photo/Video of The Week
The Giving Tree
For many years, we have worked with a member of our local adoptive and foster kid association who helps us with the coordination of the Giving Tree.  There are two trees located in the IFCH and MVH lobby with tags on them.  These tags list the age and gender of a young person in our area who is in need of some love this  Christmas. We ask that you please take some tags and fulfill what you can.  Please return the unwrapped gifts with the tag to the Information Desk at the hospital.  We would like to have all the tags fulfilled by the 13th of December.  Thank you for your generosity to those in need this season!
---
Patient Feedback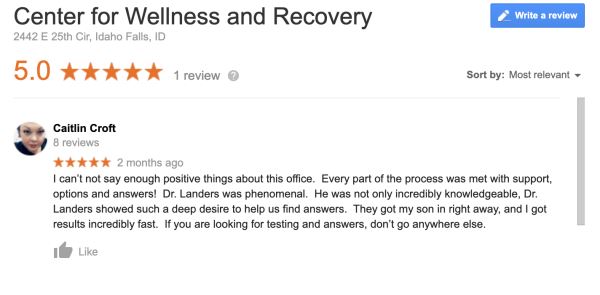 (Have a patient letter you would like to share? Please send to bziel@mvhospital.net)
---
News From The Volunteers
Volunteers have been dedicated to the well-being of patients since Mountain View opened its doors in 2002. They are a welcoming presence for visitors and employees alike. They make our jobs easier and keep our patients happy. With the addition of IFCH, we are in need of even more volunteers.
We have several positions we need to fill at the entry to the hospital- especially greeting visitors at the information desks and in admissions. We accept help from anyone 14 and older. Volunteering can be a great way for students to fulfill the hours necessary for their senior projects and to help decide if working in a hospital setting is right for them. There are opportunities in imaging, ED, patient floors, and waiting rooms.
Please let your family and friends know about the opportunity to volunteer at the hospitals! They can reach our volunteer coordinator, Rachel at rcope@mvhospital.net or call or text 208-520-8397. Applications are available online and at both information desks.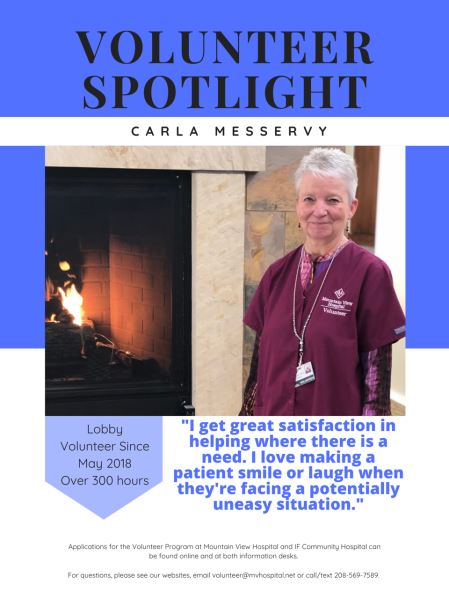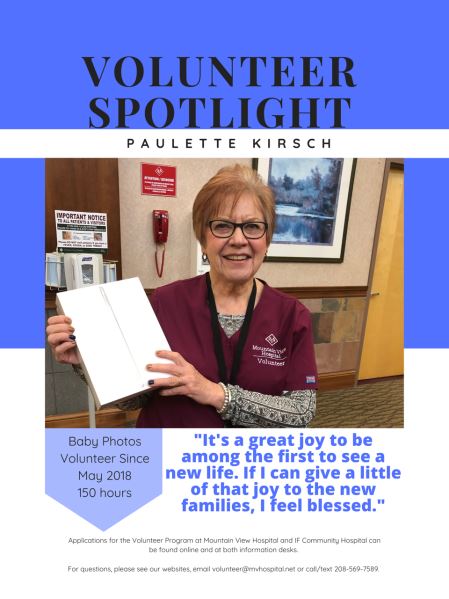 ---
News From Cornerstone Cafe
We would like to thank all of our customers for a successful opening of the Cornerstone Restaurant & Cafe.  It has been a pretty crazy, busy few weeks for us.  We appreciate your patience as our team learns their new positions and improves workflow.  We have implemented some new processes to help speed up the grill wait times.  We have received marvelous reviews on the quality of our food---Thank you for the positive feedback!  We are excited by the opportunity to serve our employees, patients, and visitors by providing delicious options for your dining enjoyment.
JOB OPENINGS: We have several positions open for Cooks (with and without experience) and a couple of Kitchen Porters (dish-washing) positions.  If you know someone who would be a good job fit, please refer them to
IFCHjobs.com
to apply.
DISCOUNTS:  
Idaho Falls Community Hospital and Mountain View Hospital employees will be given a 20% discount on purchases made during your work shift.  You must display your hospital ID card to receive your discount.  The discount does not apply on c

onvenience

 items not prepared the Cornerstone Cafe personnel (such as chips, candy bars, bottled juices, and

energy

 drinks).  Although you are welcome to purchase food to take home at the end of your shift (let us cook your family's dinner after long day), these purchases are not eligible for the employee meal discount.
---
Upcoming Events
THE NUTCRACKER FEATURING THE EUGENE BALLET
THURSDAY, DECEMBER 12, 2019
7:30 PM - 9:30 PM
CIVIC CENTER FOR THE PERFORMING ARTS 
The much-beloved ballet returns to Idaho Falls with the Eugene Ballet and Idaho Falls School of Ballet! Featuring guest conductor Brian McWhorter.
We have a limited number of FREE tickets. Please email Brian Ziel at bziel@mvhospital.net for a free pair.
---
Commitment to Excellence Nominations (Oct 2019)
WINNER
Marcie Brown & Jessica Greaves: Community Care - Pocatello
"To the receptionist and nurse on duty last Sunday (Aug 11) ~ I came in because I had air bubbles under my skin following surgery. I had called the surgeon's office Saturday and the on-call surgeon said it was nothing to worry about. I kept having trouble breathing and decided I should get a second opinion. Thank you for sending me straight to the ER! I had a collapsed lung, and was in the hospital for 2 days with a chest tube, on morphine and Norco. You probably saved my life! Bless you both for your skills and caring!!"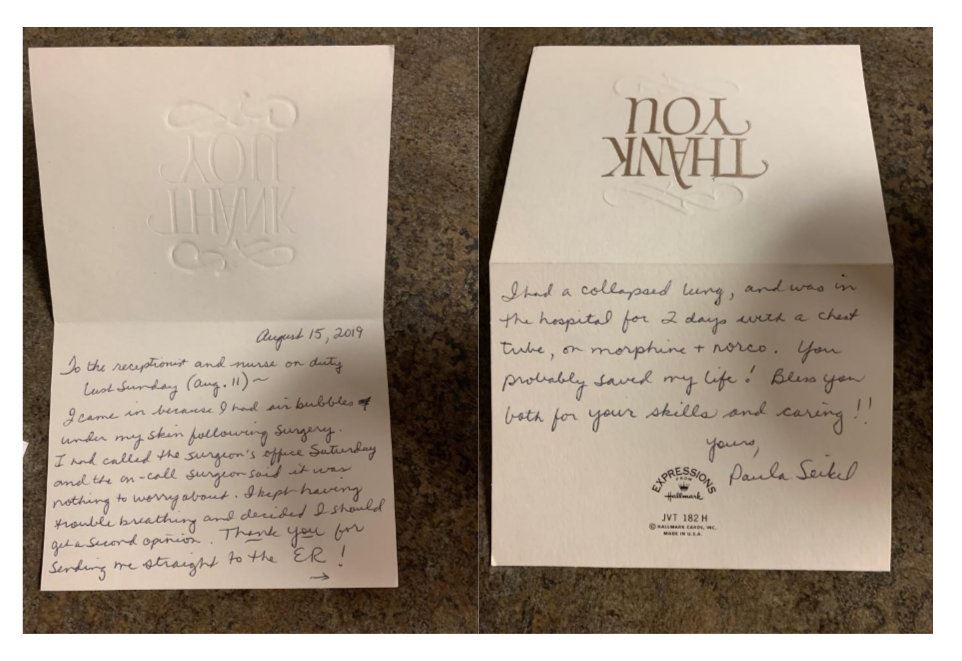 1st Runner Up
Tarena Thomas: Laboratory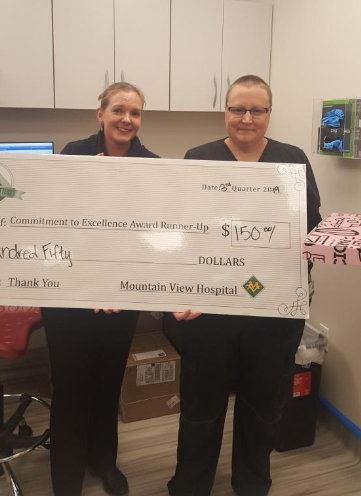 I would like to nominate Tarena Thomas.  Her passion and drive for our lab team and our patients is truly incredible.  We moved the lab last week under less than ideal circumstances.  She had no power or data for her 3 analyzers that had to be moved.  She pushed through the hiccups and worked 17 hours straight to ensure those analyzers were up and running before she went home. She had already worked two 12 hour shifts where she helped her coworkers move heavy boxes and equipment.  It was hot and dusty.  There were construction workers with ladders everywhere.  She pushed passed all of that and the pain in her back and feet, so that she could leave knowing her analyzers were back at full functionality.  I cannot thank her enough for her commitment to excellence and to our team!
Kris Hammond & Brian Johnson: Maintenance
I've had a couple guys in mind that really deserve some recognition for their dedication to us Mountain View employees. We've had 2 incidents now, both at the end of the day on Fridays, where we were in need of some assistance with some machine incidents that most likely would have rendered us unable to provide treatments the following Monday. We had to call Kris Hammond and Brian Johnson, pretty much in desperation, for some assistance. Even though it was the end of the day to some busy and hectic weeks, Kris and Brian both dropped what they were doing (with Brian actually coming back up from being home in Shelley once) to come over and stick with the issue until it was resolved. They were both lifesavers and really deserve some recognition for constantly going above and beyond with all of our issues until they ensure we are taken care of!
Kim Capp: MVH Infusion
I just wanted to drop a quick note to nominate Kim Capp, of Mountain View Infusion for outstanding employee for the next all hands meeting.
Kim has worked for MVH in the past in admissions at the main campus. She recently, about two months ago, returned to MVH and was hired for Infusion as we needed our own admission clerk. Kim has done an outstanding job learning quirks of our clinic.
The reason I am nominating Kim is that she was able to step into the role of admissions for Wound Care, with minimal training during a critical time of need. MVH infusion staff, led by Kim, stepped in and covered the position of admitting clerk for wound care. This was during the time when several employees were out of the office.
Kim stepped in and filled this position, with minimal training, and did it flawlessly. There was no disruption to patient care or patient flow. In fact, not one of the patients was even aware of the transition.
I personally, as a provider, want to thank Kim for stepping up during a difficult time. She is a true professional who took control in order to provide the best care, and customer service for the patients of Mountain View Hospital.
Stephanie Ortensi: Teton Cancer Institute
I would like to nominate Stephanie Ortensi, Nurse Navigator from Teton Cancer Institute.
Stephanie is always going above and beyond not only for patients and coworkers but also for our providers. Recently, one of our providers (that she normally does not work closely with) had a family emergency. That same day, this providers' midlevel called in sick, as well as the CMA that works with him. Stephanie upon hearing about the emergency, without hesitation dropped what she was doing, rescheduled and scheduled patients, and assisted the provider with all of his needs in order for him to leave the clinic quickly that day. Stephanie is an asset to TCI and performs this type of task silently and seamlessly often, without recognition. Stephanie is without a doubt committed to excellence!
Jody Baker: Finance
Jody Baker is literally the most helpful person I have ever met. She is so kind and willing to help no matter the circumstance. She not only helps me but she helps everyone else in the office. She is knowledgeable in many different areas of work and with that she is the brain and heart of our AP Team!
Jody Baker: Finance
She is the hardest worker I know. She is committed to what she does and she gets things done right. She is always so willing to help everyone else or answer any questions anyone might have. She is a rockstar!!
Kristi Richey: Teton Cancer Institute
I would like to submit a nominee for Commitment to Excellence. There are easily so many that come to mind, however, this employee is one of the most respected and hardworking employees here at TCI. She cares about the patients and goes out of her way to think outside the box when something seems impossible. She's courteous and aware when taking days off (WHEN/IF she ever does) to ensure her workload is never a burden to another team member. She goes above and beyond in her work and would help anyone with anything, even when it's not in her job description. She does what's asked of her with no complaint and always wears a smile. She is such a light to both patients, providers and team members and more than a model employee… I would like to nominate KRISTI RICHEY—TCI Lab Tech.
Angie Hartwell: MVH Infusion
From the moment we joined forces with prescription center Angie has been so friendly and accommodating to the way we have done processes here at the infusion center. Her willingness to be flexible since our days don't always go as planned and take care of the patients in the infusion center shows a lot about her character and how she truly cares about her patients. Angie has the knowledge, experience and truly cares for her patients. She is adaptable to change and her respect for the profession as well as her passion for caring for other is not only inspiring, but humbling. She always has a positive and friendly attitude, focusing on the present, not next week, yesterday, or next month. A simple smile and speaking with a good purpose that builds healthy relationships with employees and the patients provides a positive environment that is happier and more productive. WE are all glad to have her part of the MVH team!
Tabitha Cole: Dr. Tall/Manwaring - Urology
I would like to nominate Tabitha Cole for the Commitment to Excellence Award. She is my coworker in Urology at Dr. Manwaring's office. Tabitha is in charge of all surgery scheduling, prior authorizing and checks out patients. She is always looking for ways to improve patient experiences in our office and makes sure all employees love what they are doing. She is thoughtful, hardworking and very kind. She goes above and beyond for our patients and our providers. I think she would be a great candidate for this award.
Theresa Zambarano: Teton Cancer Institute
I would like to nominate my coworker Theresa Zambarano for the Commitment to Excellence Award. She is our concierge here at Teton Cancer Institute and does a wonderful job interacting, communicating, and taking care of our patients. She goes above and beyond her task to meet the needs of every person she meets. She has built such strong relationships with patients that they long to visit with her to help the time of their treatments pass quicker. She truly is a light to our clinic. I feel like she epitomizes the values that Mountain View has in place and would be very deserving of this award.
Lisa McGregor: PIC - Chubbuck
I would like to nominate Lisa McGregor, one of our MA's at the Physician's Immediate Care Center Chubbuck location. She is a dedicated employee. Every single employee and patient that meets Lisa is immediately impressed with her work ethic, attention to detail, and affinity for truly caring for her patients. She is an excellent friend and positive influence in the workplace, and adds so much light to the clinic. Thank you for your consideration on her behalf.
Bruce Peterson: Pulmonary Function
Bruce Peterson @ Idaho Falls Pulmonary/Sleep is ALWAYS willing to help anyone with anything during his downtime! If he has a few minutes to spare he is always making sure to ask everyone in the office if they have anything he can help them with! He is SUCH a great guy!!!
Amanda Moore: Synapse/Cerner Implementation
Amanda has worked endlessly with the entire Cerner build, in anticipation of go-live and beyond. She has been instrumental in coordinating our trainings and is always able to translate our ideas and concerns to the more program-minded Cerner team. She never fails to take my calls and responds quickly to messages. Amanda has kept our calendars and emails updated which, I imagine, has been a job in itself. She senses when stress levels are high and reassures us with her kindness, positivity, along with her knowledge and confidence in Cerner. Thank you for all you do Amanda!
Kent Staley: IT
I am not sure if MVH has an employee of the year award but I would like to recognize Kent Staley as amazing. He is always above and beyond that which is expected of him. If he does not know, he will find out. Either way he gets it done. Finds like him are rare.
Teri Fry: Peri-Op
I would like to nominate Teri Fry for the Excellence Award! Teri is such an awesome, fun, hardworking co-worker. We all have great work days, but we have AWESOME work days when she's around. Teri keeps the PACU crew laughing. She keeps PACU looking festive with all her different seasonal decorations. I can't think of just one example to describe because she works so hard every day she's here!! She's such a good nurse that she deserves to be mentioned in our meeting this quarter!
David Hamblin: IT
I think David Hamblin is unequivocally deserving of this award. Dave has been with the company for 7 years. He works day and night maintaining and building both Mountain View Hospital and IFCH. I've never seen him complain a day in my life, he always knows right to how to fix the issue. He's very thoughtful and he's great at his job.
Stephanie Sanders : TCI
I would like to nominate the PA Stephanie Sander at Teton Cancer Institute. She goes above and beyond to help extremely ill patients. She is a team player, technically superb and gives quality care.
Reagan Hayes: Community Care-Channing
I am nominating Reagan Hayes. Without her at Community Care all of our staff would be lost. She is so willing to help anyone in need at any time. She has many obligations of her own yet she is still helping others. She is helping other clinics in need as well. She always has a positive attitude at work. She deserves an award!! Thank you.
Logan Black: Dr. Vlach – Eastern Idaho Spine Center
I would like to nominate Logan Black for his continued support of his staff as well as those around the hospital. He is always putting patients first all while also paying close attention to his staff's needs. He is always so busy working hard to make sure everything is taken care of around him, he never seems to drop the ball no matter how full his hands are, so this nomination is more than well-deserved in my opinion.
Ryan Nuttall: Purchasing
I would like to nominate Ryan Nuttall, he is the best. He stays late, gets there early and does the work of three people.
Gina Rowe: Business Office
I am nominating a woman who because of her excellence in the denials/billing department she has made Mountain View (no exaggeration) hundreds of thousands of dollars that would have otherwise been written off if it were not for Gina Rowe's excellence at what she does. She is the woman that everyone reaches out to for questions; she is the one that won't just let a denied claim go just because insurance said they won't pay for it. She will go the extra TEN miles and research everything she can to make sure the insurance pays what they are supposed to, and that the patient does not get stuck with a bill. She reaches out to clinic managers to try to educate them on Prior Authorizations and proper charting on the front end that will help get bills covered and fewer denials that need appeals. Hands down Gina Rowe is one of the best employees Mountain View has.
---
News From Payroll
Payroll has a new general email payroll@mvhospital.net
New fax number for payroll is 208.542.4253
All employees should check their last paystub to ensure all their benefits that they have signed up for are being deducted accordingly.
Employees, if you miss a punch please leave the missed punch as a missed punch and Use the Add Punch Change Request from your timecard.
• Enter the correct date, Punch Details – In Day, Out Lunch, etc., Add the time, and reason 
•. Click Add Request
• DO NOT clock in and out (double punch) at the end of your shift 
Worked hours and On Call hours cannot be greater than 24 hours. On call hours would need to be adjusted for a total to equal 24 hours.
Timecard approval and requests can be done from any device that is supports the internet.
Managers, please DO NOT Mass Approve timecards - missed punches, double punches, and worked / on-call hours more than 24 hours for a day need to be addressed. The only exception to more than 24 hours a day would be Cash Outs for PTO.