Welcome to The Beat 
In this newsletter, we'll share company-wide news, including upcoming events, birthdays, spotlights, department news, and more. This newsletter is designed to be informative and collaborative. If you have a fun story, positive patient feedback, or a funny work picture? Use the form on this page to submit!
Updated Look
If you haven't seen the new website yet, go check it out!
Over the next few months, our website will continue to evolve as we work with each department to customize their pages and update their website content. Check back often to see our progress.
We are excited to share the new Mountain View Hospital website with you. Please feel free to reach out to Brian Ziel bziel@mvhospital.net if you have any questions or feedback.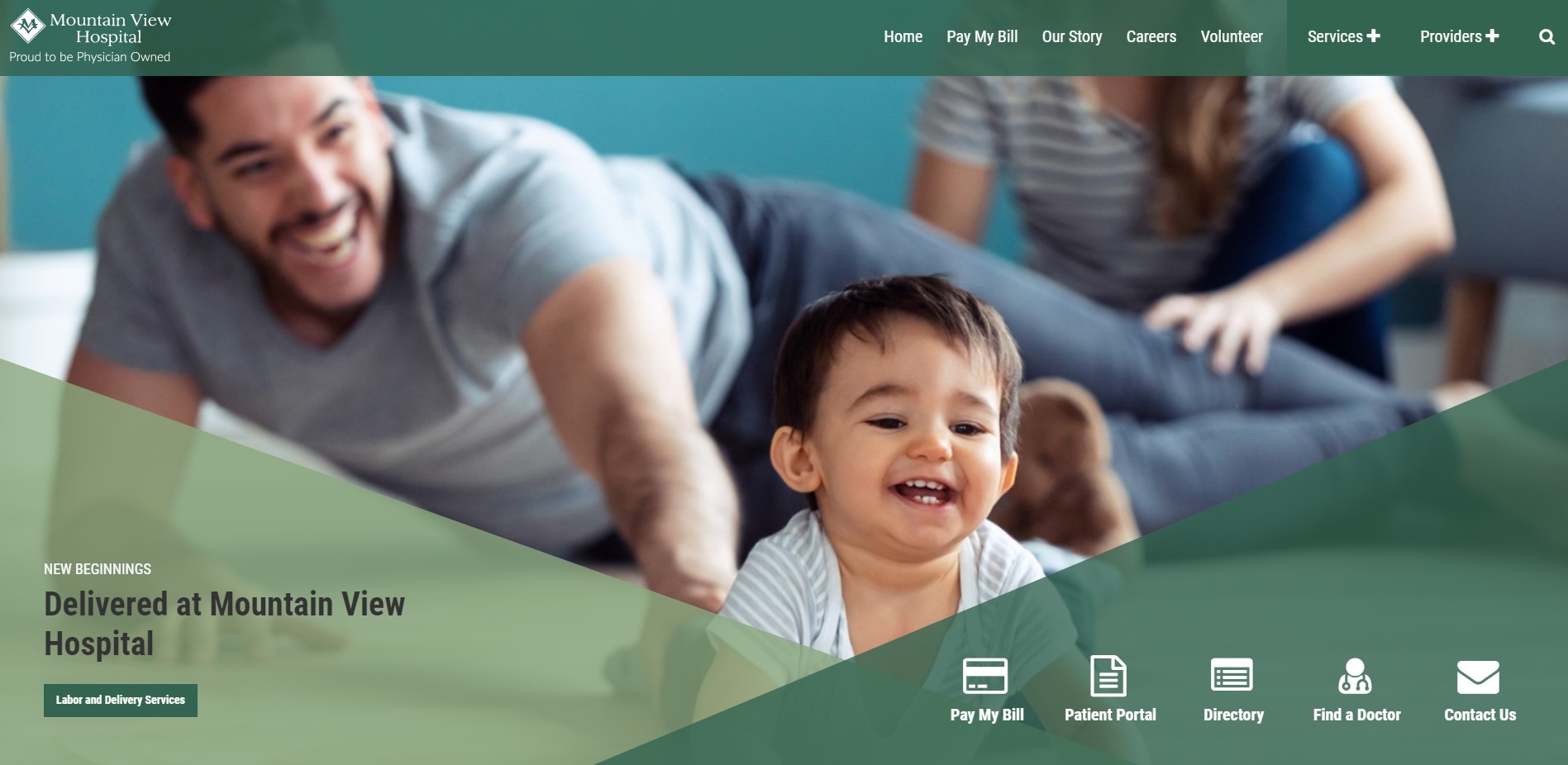 You can do what I cannot do. I can do what you cannot do. Together we can do great things.

Mother Teresa
Update to COVID-19 Visitor Policy
Starting Saturday, July 18th, at 7am, both hospitals have reverted back to our previous visitor policy due to the increased spread of Covid-19 in our community.
One visitor for L&D and one visitor for pediatric patients. These are the only visitors we will allow at this time. New moms can have one visitor during their delivery and stay at the hospital. The visitor may come and go as often as needed; however, it needs to be the same person the entire time. Please ensure that the visitors are wearing a mask at all times.
Please inform the patients/visitors we currently have in the hospital of this visitor policy in order for them to make the necessary arrangements.
We appreciate your support as we continue to prioritize the health and well-being of our patients during the pandemic.
Thank you,
Troy Brumfield, DO
Scott Taylor, MD
Gregory West, MD
Ned Hillyard, Chief Clinical/Compliance Officer
Wednesday, July 29th
All Hands BBQ
Please mark your calendars for the annual All Hands BBQ on Wednesday July 29th held at the Hospital Main Campus Westside Parking Lot!
Lunch will be served from 11:30am -1:30pm. We understand attending the BBQ is not a possibility for all team members, especially those working at off-site clinics and office buildings. We will have to-go-boxes available for team members who would be able to pick up lunch and take it back to their team. If you need more than 5 to go boxes please email Human Resources and let us know in advance so we can have them waiting for you.
Due to Covid-19 we will not be having our famous Dessert Competition. We have teamed up with Kona Ice to provide Snow Cones to our team members throughout the day on July 29th. Please see the below schedule for when they will be visiting a facility nearest you.
Thank you for all of your amazing hard work!
Kona Ice Schedule
Truck 1
10am-11:00am - Rexburg Teton Cancer Institute
11:30am-12:00pm - Rigby Community Care
12:45pm-2:00pm - Hospital Main Campus
2:45pm-5:00pm - Energy Plaza
Truck 2
10:00am to 11:00am - Idaho Falls Teton Cancer Institute
11:45am to 12:30pm - Idaho Falls Pain and Spine
1:30pm to 3:00pm - Blackfoot Medical Center
3:30pm to 5:00pm - Pocatello Physicians Immediate Care
5:15pm to 6:00pm - Primary Care Specialist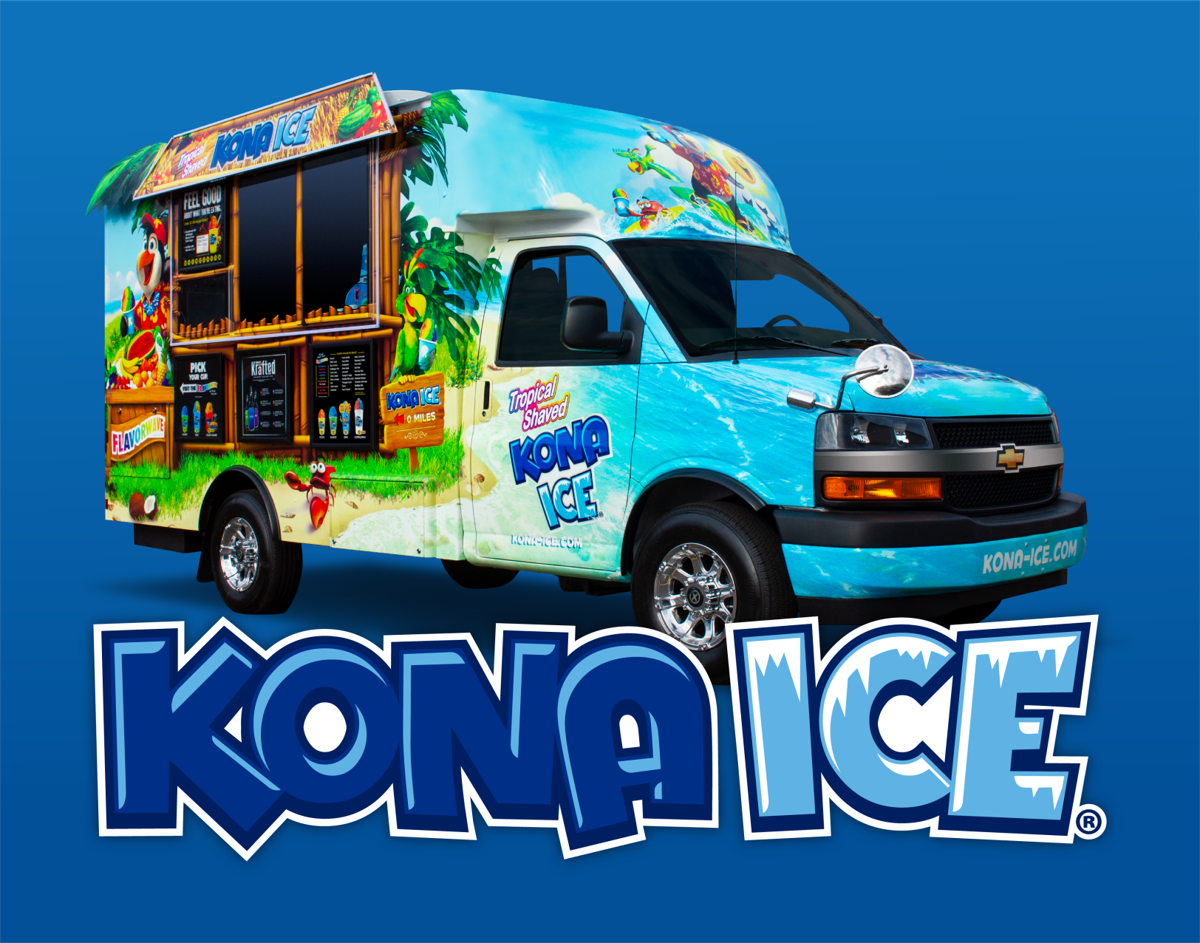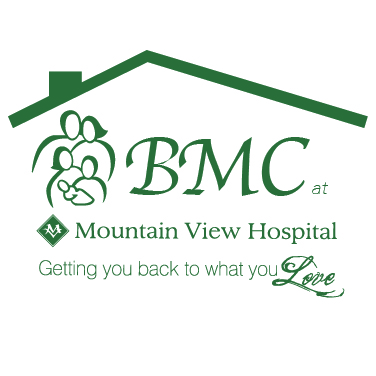 Blackfoot Medical Center Health Fair Cancelled
Please take note that our health fair at BMC has been cancelled in order to protect our staff and patients from COVID-19. 
Dr. Brad Erikson and Erikson Family Medicine recently refreshed their brand and moved into a new location. 
They are now located at 2330 Coronado St. Visit their new website at eriksonfamilymedicine.com.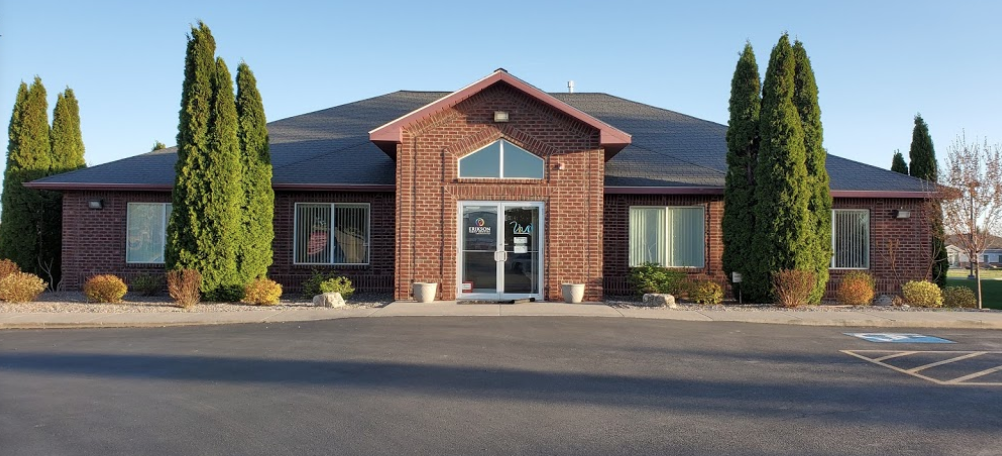 Outer Pharmacy Door Now Open
The outer pharmacy door at IFCH is now open to employees. It's setup similar to MVH. The outer door opens into an inner vestibule with a window. The outer door has been locked to employees while a window was being installed at the inner door. All employees at IFCH and MVH should now have authorized access to use this door. 
Please reach out to our Facility Coordinator, Carol Livermont, if you have any questions about this. (208) 557-2842
Please Welcome Our Newest Team Member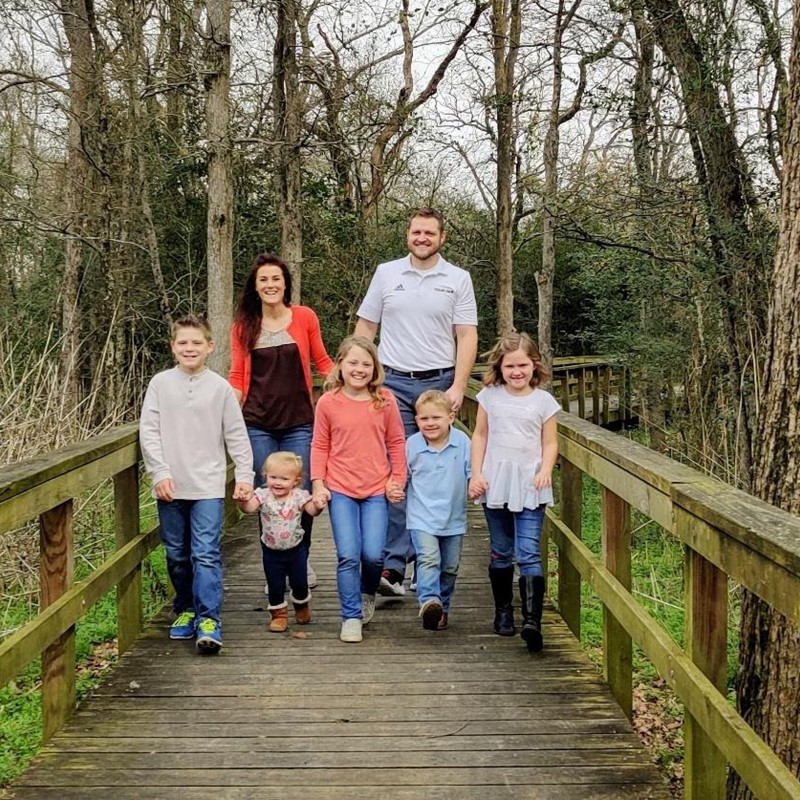 Dr. Ben Leishman
Community Care
Dr. Ben Leishman grew up Morgan, Utah, a small farming community in northern Utah. He has roots in Idaho, and enjoyed visiting his family during the summers. He served a mission for his church in South Texas, where he learned Spanish. After his mission he studied Exercise Kinesiology at the University of Utah where he met his beautiful wife. He transferred to Weber State University to study Athletic Training, earning his Bachelor's and becoming a Certified Athletic Trainer. He worked as an Athletic Trainer and maintenance man for a year before heading to Missouri for Medical School. He received his Doctorate of Osteopathic Medicine from A.T. Still University in Kirksville. Ben completed a residency in Family Medicine in Cheyenne, WY, then moved to College Station, Texas for a one year Primary Care Sports Medicine Fellowship at Texas A&M. Ben is a family man, he loves his wife and five children. He enjoys playing with his kids during his spare time, and when he can find more time, bow hunting, fishing, snowboarding, and hiking. He is happy to be back in the mountains, close to family, and part of the Idaho community.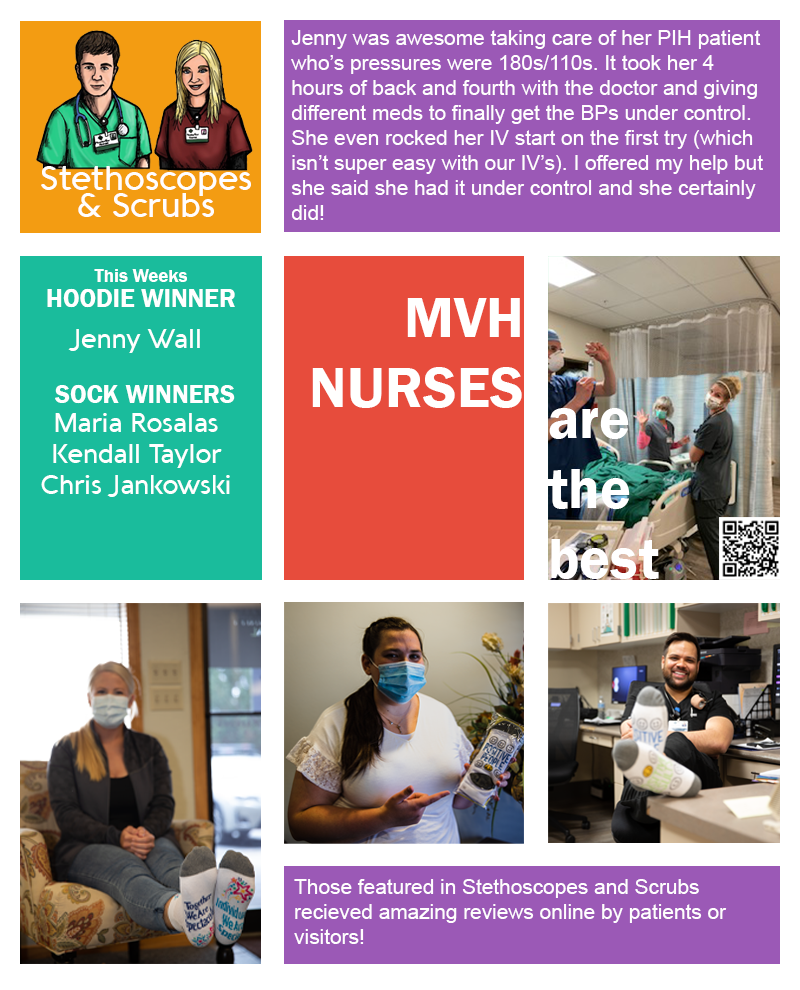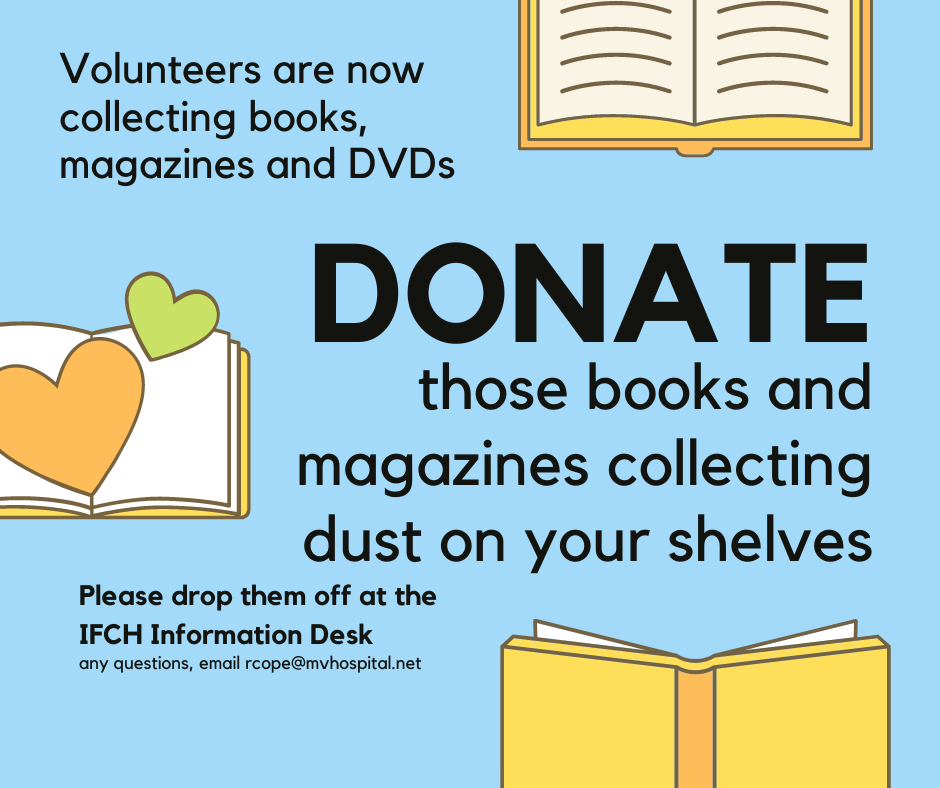 A BIG Thank You!
Rhonda Sanders is a housekeeper! She has done an incredible job of keeping the entry way clean. Last week she was on her hands and knees scrubbing the stairs down to the café. She is constantly cleaning up there, stops to say hi and offers to assist patients. I don't think I have ever seen her without a smile on her face! She is a shining example of what our MVH and IFCH culture is! See the before and after of stairs…This was a lot of hard work!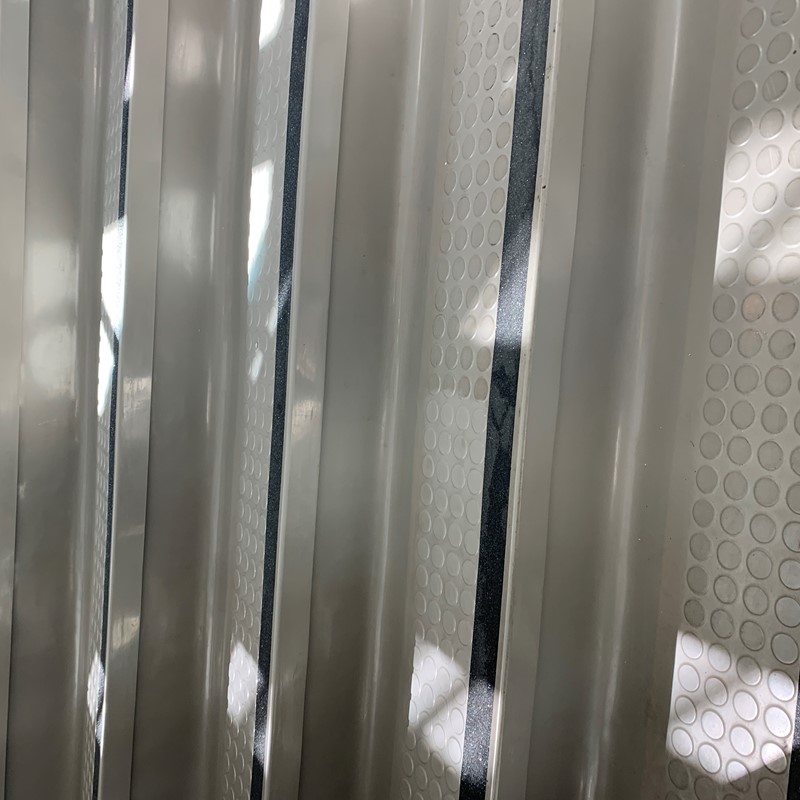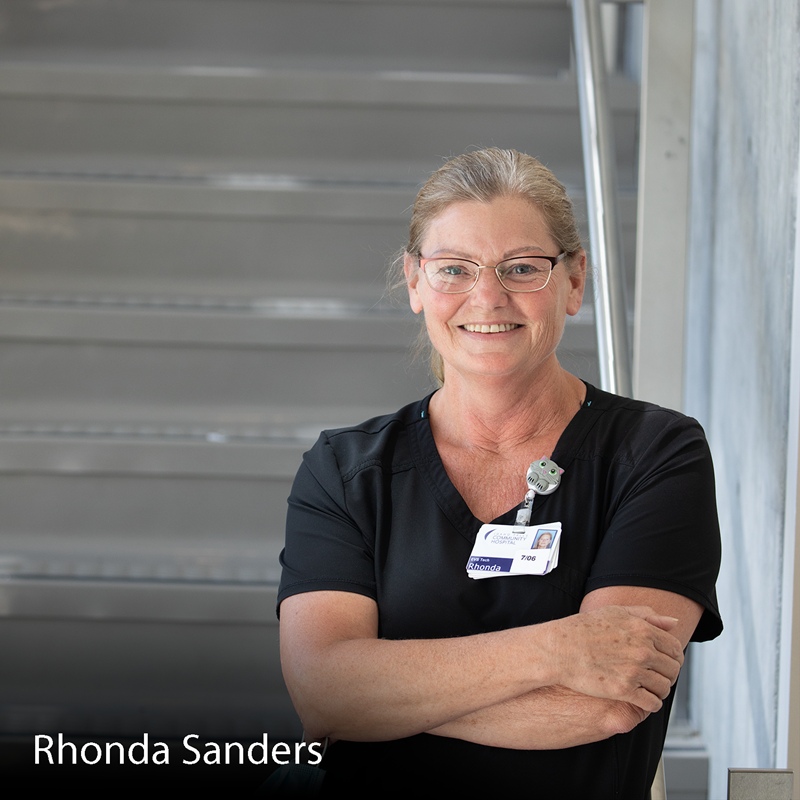 The Beautiful Palisades
Several team members took a trip to go hiking in the Palisades, enjoying some much-needed time in the beautiful Idaho scenery. Check out their pictures and use our submission form to send us your fun outings!
From Labor & Delivery
The Labor & Delivery team got creative and threw a flamingo-themed staff meeting called "Let's Flamingle."
Check out their pics and let us know if your team is doing anything fun that you can share with the rest of us!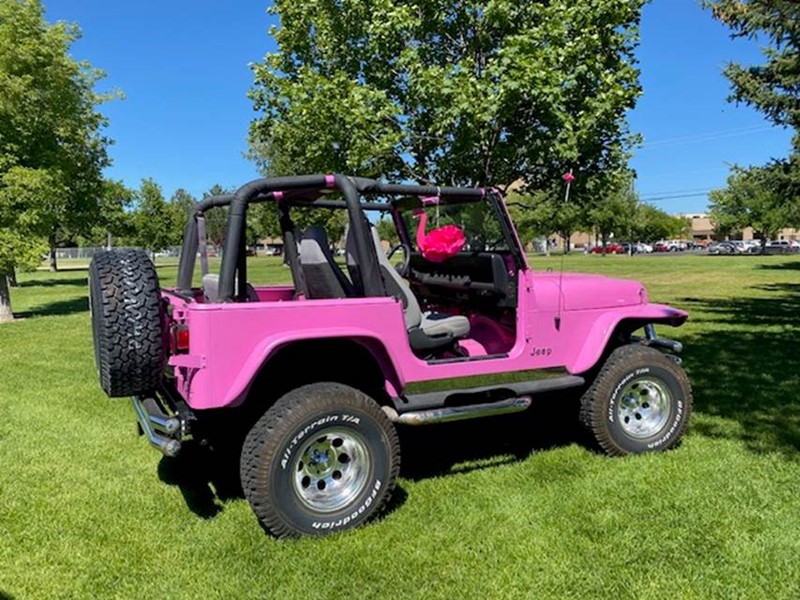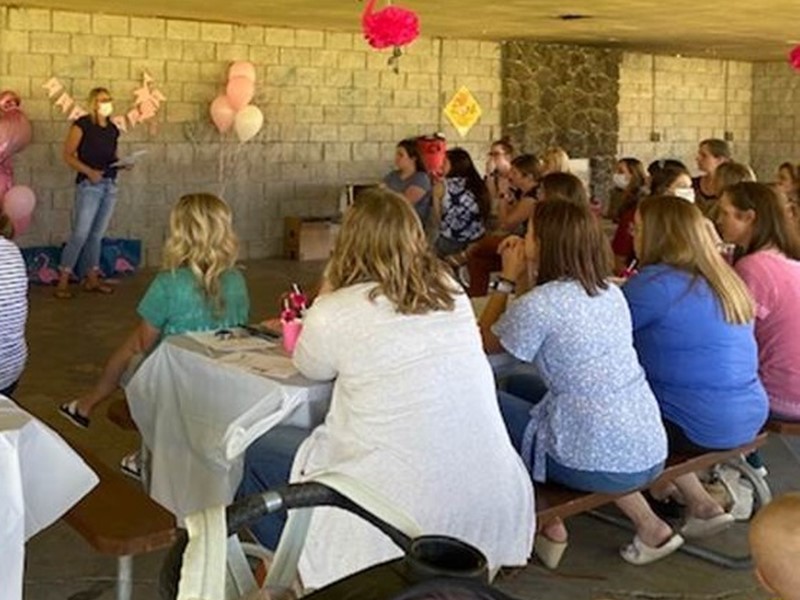 | | | | |
| --- | --- | --- | --- |
| 07/01 | SARAH | HANNI | Pharmacy |
| 07/01 | CHELSEA | HENRIE | Lab |
| 07/01 | LISA | SIEPERT | Business Office |
| 07/02 | SEAN | BLACK | Information Systems |
| 07/02 | MEGHAN | GNEITING | Surgery |
| 07/02 | TERESA | HAMILTON | Brad Erickson |
| 07/02 | DEBRA | HUSTAD | MedSurg |
| 07/02 | RUTH | MECHAM | Pharmacy |
| 07/02 | SHAWNEE | MORGAN | BMC Admin |
| 07/02 | RILEY | SESSIONS | Administration |
| 07/02 | ALEX | TALBOT | Surgery |
| 07/02 | CARLIE | WILLIAMS | Urology Associates of Idaho Fa |
| 07/03 | REBECCA | CURETON | Housekeeping |
| 07/03 | JUSTIN | LEGG | Community Care-Pocatello |
| 07/03 | ALICIA | TRUSTER | MedSurg |
| 07/04 | KATHI | GILMAN | Peri-Op |
| 07/04 | CHRISTINE | GNEITING | Hinckley ENT |
| 07/04 | TAWNA | HIATT | Sand Creek Echo |
| 07/05 | BRITTNEY | LEAVITT | Community Care-Rexburg |
| 07/05 | SUSAN | STOCKING | Blackfoot Medical Imaging |
| 07/07 | KRISTA | DEWEY | Labor & Delivery |
| 07/07 | KELLY | DIAL | Pharmacy |
| 07/07 | GENARO | LABRA | Administration |
| 07/07 | CINDY | OUTLAW | Housekeeping |
| 07/07 | MADISON | ROMRELL | Peri-Op |
| 07/07 | CHAZ | SAUER | Lab |
| 07/07 | ANGEL | THOULION | Surgery |
| 07/08 | JESSICA | BEARD | Teton Cancer Institute |
| 07/08 | ALYSSA | CROWTHER | Business Office |
| 07/08 | JENNIFER | HARDY | Teton Cancer Institute |
| 07/08 | TANNER | JARVIS | Lab |
| 07/09 | AMBER | STANGER | Creekside Surgery Center |
| 07/09 | CECILIA | TOKI | Sleep Specialists |
| 07/10 | SAIGE | BECKER | Pharmacy |
| 07/10 | ASHLEIGH | ELLIS | Radiology |
| 07/10 | GARY | FABBI | Surgery |
| 07/10 | JESSICA | GUNTER | Pocatello ENT |
| 07/10 | TARYN | HINSCHBERGER | Radiology |
| 07/10 | ASHLEY | MOORE | Point of Care |
| 07/10 | JENESIS | VARGAS | MedSurg |
| 07/11 | CHRISTINE | ADAMSON | Business Office |
| 07/11 | KELSEY | BANGERTER | Community Care-Rigby |
| 07/11 | JEREMY | DAVIS | Prescription Center Infusions |
| 07/11 | AUTUM | DELAND | BMC/Johanson Surgery |
| 07/11 | DANIELLE | POLISKI | Business Office |
| 07/11 | EVELYN | ROSSI | Health Information Management |
| 07/12 | NATHAN | ESPLIN | Radiation Oncology |
| 07/12 | JOHN | GARZA | Pain Specialists of ID |
| 07/12 | MICHELE | HOPE | Pharmacy |
| 07/12 | JORY | HUNTSMAN | Surgery |
| 07/12 | BRYNLI | HYMAS | Surgery |
| 07/12 | LARAINE | JACKMAN | BMC/Johanson Surgery |
| 07/12 | RHONDA | PACKER | Radiology |
| 07/13 | KRISTI | CHRISTENSEN | Blackfoot Medical Laboratory |
| 07/13 | JOSHUA | GUTHRIE | Teton Cancer Institute |
| 07/13 | JULIE | SMITH | Surgery |
| 07/13 | JANA | STOHL | Physical Therapy |
| 07/13 | ANGIE | WINDON | Housekeeping |
| 07/14 | HOLLY | HADERLIE | Peri-Op |
| 07/14 | BRANDA | LANE | Pharmacy |
| 07/15 | ERIKA | ALVAREZ | Primary Care Specialists |
| 07/15 | CYNTHIA | FULLMER | Channing Redicare Clinic |
| 07/15 | MICHELLE | SKIFTON | Quality Resources |
| 07/16 | SUSAN | PRICE | Pain Specialists of ID |
| 07/16 | JLYNN | RASMUSSEN | Hinckley ENT |
| 07/16 | EPS | VAN | Eastern ID Neurological |
| 07/16 | CARMELA | ZUNIGA | Housekeeping |
| 07/17 | STACIA | EVANS | Lab |
| 07/17 | YVONNE | MAOSI | Business Office |
| 07/17 | REBECCA | MULLINS | Workmens Compensation |
| 07/17 | CARL | NUTTALL | Purchasing |
| 07/17 | CHERIE | WEBSTER | Marketing |
| 07/18 | KAYNEL | CHASE | Lab |
| 07/18 | SHANNON | IHLER | Speech Therapy |
| 07/18 | CRYSTAL | MARLOW | Population Health |
| 07/18 | ASHLEY | MCGINTY | Machen Family Medicine |
| 07/19 | ROBIN | GUZMAN | Speech Therapy |
| 07/19 | KIRSTEN | JOHNSON | Quality Resources |
| 07/19 | AMBER | LERWILL | Surgery |
| 07/20 | MORENO | TREJO | Housekeeping |
| 07/21 | GREGORY | JENSEN | Channing Redicare Clinic |
| 07/21 | REYES | MARTINEZ | Administration |
| 07/21 | JESSICA | MCFADDEN | Community Care-Pocatello |
| 07/21 | ELIZABETH | RAMIREZ | Pain Specialists of ID-Pocatel |
| 07/21 | JUAN | SERNA | Radiology |
| 07/21 | ARIELLE | STRAIT | PIC Pocatello |
| 07/22 | TAMIRA | WADDELL | Teton Cancer Institute |
| 07/22 | LESLIE | WILSON | MedSurg |
| 07/23 | KATIE | BURNS | Creekside Surgery Center |
| 07/23 | ASHLEY | CLAUNCH | Community Care-Rexburg |
| 07/23 | JOLENE | LYLE | Peri-Op |
| 07/23 | TESSA | ROWBURY | Pain Specialists of ID |
| 07/23 | DAVID | WESTACOTT | Finance |
| 07/24 | TRACY | BEEBE | Radiation Oncology |
| 07/24 | MISTY | SANDERS | Housekeeping |
| 07/25 | DONNA | ARAKI | Pharmacy |
| 07/26 | STACE | DUVAL | BMC Shelley |
| 07/26 | LARRY | JOHNSON | Physical Plant |
| 07/27 | ANGELA | KELLEY | Creekside Surgery Center |
| 07/27 | JENNIFER | OWENS | Endoscopy |
| 07/27 | STEFANIE | ROGERS | Finance |
| 07/27 | JACOB | SCHOENE | MedSurg |
| 07/27 | ELSA | SERNA | Blackfoot Medical Imaging |
| 07/27 | ABBY | THOMPSON | Pain Specialists of ID-Proc Ct |
| 07/28 | ANNA | ALLEY | Community Care-Rigby |
| 07/28 | LETICIA | ESPINOSA | Business Office |
| 07/28 | KARINA | LAYLAND | Lab |
| 07/28 | MICHELLE | MILLER | Teton Cancer Institute |
| 07/28 | THERESA | ZAMBARANO | Teton Cancer Institute |
| 07/29 | PILAR | CERVANTES | Business Office |
| 07/29 | JASMINE | ELDER | Community Care-West Side |
| 07/29 | SHAUN | GILLULY | Respiratory Therapy |
| 07/29 | SARAH | HANSEN | Community Care-West Side |
| 07/29 | DIXIE | JAMISON | Peri-Op |
| 07/29 | NATALIE | JENKINS | Pain Specialists of ID-Proc Ct |
| 07/29 | MATTHEW | MOTTISHAW | Pharmacy |
| 07/30 | HEATHER | GRIMMETT | BMC/Johanson Surgery |
| 07/30 | SARAH | JOHNSON | Housekeeping |
| 07/30 | MINDIE | RAMIREZ | Business Office |
| 07/30 | JENNY | RANDOLPH | Human Resources |
| 07/30 | SHARI | RAYMOND | Labor & Delivery |
| 07/31 | STEPHANIE | CARSON | Pain Specialists of ID-Proc Ct |
| 07/31 | DIANA | FEBBO | Peri-Op |
| 07/31 | LUANN | HANSEN | Radiology |
| 07/31 | ALEKSANDRA | SEKULARAC | MedSurg |
| 07/31 | CALLENE | ZINK | Teton Cancer Institute |