Welcome to The Beat 
In this newsletter, we'll share company-wide news, including upcoming events, birthdays, spotlights, department news, and more. This newsletter is designed to be informative and collaborative. If you have a fun story, positive patient feedback, or a funny work picture? Use the form on this page to submit!
We're so excited!
Our team is always looking for new ways to advance patient care and improve health outcomes in our community. While our organization is continually evolving, for many years, our website has stayed the same. We realized it was time for a change and a website that reflects our commitment to our patients and highlights the amazing work our team does day in and day out.
Today, we are very proud to announce the launch of the fully redesigned Mountain View Hospital website.
More and more patients are connecting with us online. We set out to create a site that was welcoming and intuitive for our community members to navigate. On the front page, we've streamlined our content and designed it so we can easily push patients to the most important information. You'll also notice we are introducing some updated branding elements to help the hospital feel more modern and inviting.
Over the next few months, our website will continue to evolve as we work with each department to customize their pages and update their website content. Check back often to see our progress.
We are excited to share the new Mountain View Hospital website with you. Please feel free to reach out to Brian Ziel bziel@mvhospital.net if you have any questions or feedback.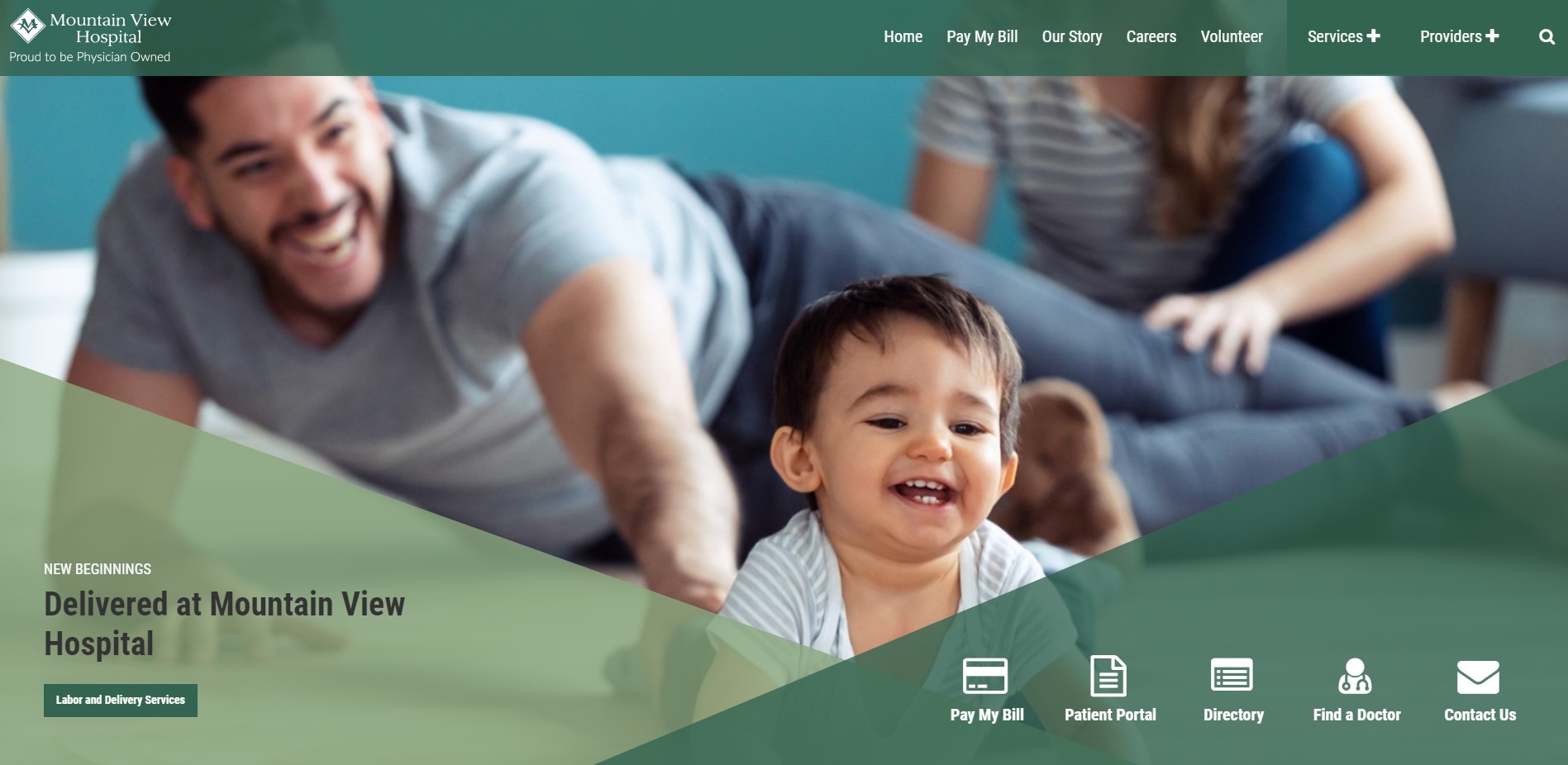 A Message from Marketing
Brand Advocate Program
This is a new program that we are excited to announce. In most departments or clinics an individual(s) has been identified who will be advocating for his or her departments marketing needs. This program has been designed to strengthen your team's presence internally and externally.
This person will proactively share information about your department/clinic via our social networks, word of mouth, email, print materials, etc. As a Brand Advocate, they will become the marketing champion for your group.
As always, the marketing team is available for all marketing/branding needs. Our hope with this program is to spark creativity and inspiration with you and your team.
For more information, contact Brian Ziel: bziel@mvhospital.net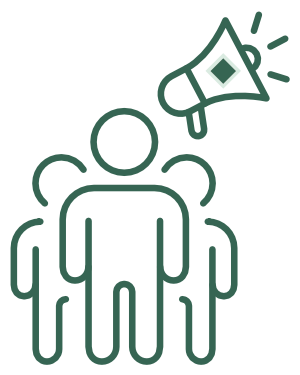 A Fresh New Look
Here's a sneak peek of our refreshed brand guidelines. Next to our team, our brand is our most valuable asset. It embodies who we are and what we stand for as an organization. It is our identity with the community and helps us build strong relationships with our patients. Over the next few issues we'll be doing a deeper dive into various elements of our refreshed brand.
We want to empower you to bring our brand to life. Be creative and have fun while using the set guidelines to help protect and grow our reputation in the community. Good luck creating!
A BRAND is not a product or a promise or a feeling. It's the sum of all the EXPERIENCES you have with a company.

Amir Kassaei
Summer Picnic
Every year we look forward to our summer picnic as it's a time to celebrate as one team with our families. But given the growing concerns around COVID-19, we've made the difficult decision to cancel it this year.
Although we can't celebrate together as a team we want you and your families to enjoy a morning, afternoon, or early evening of fun at the Idaho Falls Zoo. With more than 300 individual animals from around the globe the Idaho Falls zoo is known as the "best little zoo in the west".
Mountain View Hospital and Idaho Falls Community Hospital team members and their family members will have free admission to the Idaho Falls Zoo on Friday, July 10th through Sunday, July 12th from 10am to 5pm. All you need to do is show them your employee badge at the entrance.
We thank everyone for continued hard work and hope you and your families take part in this special weekend.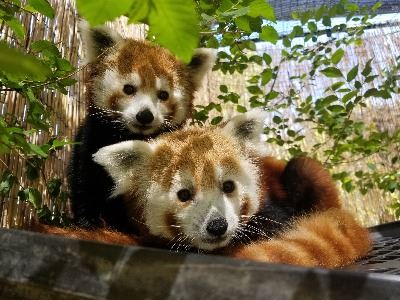 Blackfoot Medical Center (BMC) - Isabel Hopkins
Physicians Management Services - Mary Mathews
Business office - Heather Fumich
Community Care - Channing - Reagan Hayes
Community Care - Pocatello - Cristina Nwosu
Community Care - Rexburg - Alejandra Lopez
Community Care - Rigby - Anna Alley
Community Care - Westside - Sarah Hansen
Connections - Blackfoot - Jolyn Wall
Connections - Idaho Falls - Robin Guzman
Connections - Rexburg - Brenda Floyd
Connections - Rigby - Alissa McMinn
Dr. Hinckley ENT - Riley Sessions
Education - Michelle Skifton
East Idaho Spine (Dr. Vlach) - Idaho Falls - Leslie Caranaza
Eastern Idaho Foot Clinic - Marnae Whitman
Idaho Falls Clinic - Christine Clark
Lab - Lindsey Bischoff
Machen Family Practice - Sara Hunt
Med Surg - Malina Barker
L&D/Nursery - Jenny Wall
OR J- eremy Gilbert
PACU - Rita Burke
Pain and Spine Specialist of Idaho - Idaho Falls - Jennifer Thurber
Pain and Spine Specialists of Idaho - Blackfoot - Labretta Woodland
Pain and Spine Specialists of Idaho - Pocatello - Judy Collins
Parkway Surgery Center - Erica Klien
Peri-OP - Sara Felgenhauer
Pharmacy - Tiffany Louder
Physicians Immediate Care - Pocatello - Arielle Straight
Physicians Optimal Health - Nicole (Nikki) Stork
PBX Pain and Spine Idaho Falls - Arlene Gomez
Pocatello ENT - Kim Maxwell
Point of Care - Dylan Duvell
Population Health - ACO Shelby Broulim
Premier Therapy - Idaho Falls Lori Byington
Premier Therapy - Rexburg Jolene Blacker
Prescription Center - Ruth Mecham
Primary Care Specialist (PCS) - Megan Higley
QA - Janet Wirkus
RediCare - Kathrine Arbuckle
Respiratory Therapy - Respiratory
Shelley Family Medical Center - Mary Lou Galvin
Teton Cancer Institute - Idaho Falls Candice Beck
Urology - Dr. Blatter, Dr. Manwaring, Dr. Taylor Andrea Marion
Wellness and Recovery - Megan Brown
Wound Care - Megan Abegglen
From The Sleep Specialists

Thanks to everyone at Mountain View and our awesome team at The Sleep Specialists. Our patients have some great feedback that we wanted to share with you all!
"Issues with sleep are no joke and this whole experience was very well done."
"Professional, courteous, and very clear instructions."
"Very good and courteous!"
"The technicians were knowledgeable and professional."
"Staff is fantastic. They explained things really well. Great people."
A BIG Thank You!
We have received several compliments about how awesome the grounds look, so we just have to give a HUGE shoutout to Josh Cox, our EVS Maintenance tech. Thanks so much for all that you do and keeping our facilities beautiful!


A little tip on customer service and patient care: the 10-5-3 Feet Rule. 
At 10 Feet:
Look up from what you are doing and acknowledge the patient with direct eye contact and a nod. 
At 5 Feet:
Smile with your lips and eyes. 
At 3 Feet:
Verbally greet the person and offer a time-of-day greeting (like "Good Morning").
Use a tone of voice appropriate for the work area or where you encounter the patient.
Treat every person in the hospital like your patient (from door to door). 
Please Welcome Our Newest Managers

Melissa Goss
Redicare and Channing Way Community Care Manager
I am Melissa Goss, born and raised in Northern California in the heart of the Redwoods bordering the Napa Valley Wine Country. While the area we lived was absolutely breathtaking, we moved to Idaho in September 2019 to raise our family in an area where we can hunt, fish and partake in many other outdoor adventures. We enjoy doing anything outdoors as a family including camping.
I have been in healthcare for almost ten years. My career started in downtown Phoenix working at a level one trauma center as a Respiratory Therapist. From there, I moved back to my hometown to serve our population as a Lead Respiratory Therapist. During that time, I had the opportunity to be part of a hospital transition team where I participated in the planning, building and moving an entire Critical Access Hospital from the old location to the new one. After the move, I transferred into the role of Supervisor of Respiratory Care at one of the sister hospitals of the one in my hometown. While in that role, I lead the Respiratory Care department in opening a Pulmonary Function Lab as well as had the opportunity to join the Executive Transition Team to aid in planning and building an expansion of a 20 bed Emergency Department as well as a 10 bed Intensive Care Unit. During this time, I also took on the role of Emergency Preparedness Coordinator for this hospital as well as all 23 rural health clinics, where I was Incident Command during two major wildfires that swept through our area. This taught me how to remain calm in a situation where one has no control of what is to come. I facilitated hospital transfers as our sister hospital was evacuated as one of the wildfires burned part of their hospital. As the second hospital move was completed, I moved into the role of Quality Manager of 23 rural health and specialty clinics spanned over two counties in Northern California- while also remaining the Emergency Preparedness Coordinator. Being a part of the operational aspect of the two hospital moves was a huge part of my career as not many people get to be a part of opening not just one hospital, but two! This shaped my vision of the "behind the scenes" when running a healthcare facility. This helped with my transition into the ambulatory side of healthcare from the inpatient side by broadening my view of what it takes to run a facility of any size.
Ambulatory Care became my passion while in the role of Quality Management as it pertained to patient care and safety. Even though I left direct bedside care as a Respiratory Therapist, I was still making an indirect impact on each patient that came into our clinics through ensuring the quality of care was given while operationally keeping track of each measure for each patient. Healthcare is my passion; patient safety is my passion and creating a team approach to reach those goals is my number one focus! I am looking forward to meeting everyone at Mountain View Hospital and to be a part of the team that is making such a positive healthcare impact to our community that we live.

Kelsie Hansen
Primary Care Specialists & PCS Endoscopy Suite Manager
I am Kelsie Hansen. I was born and raised in Utah. I moved to Idaho in 2011 and I have never looked back. I married Josh Hansen in 2016. We made our home in Pocatello, Idaho. I have 2 sons, Carter (11) and Boston (8) and Josh has 2 sons Ethan (11), and Eli (8). Together we have 2 sets of unbiological twin boys, which is quite entertaining and I wouldn't trade living in a house full of boys for anything in the world.
I have been in healthcare for 16 years. The majority of my career has been in Long-Term Care as a Licensed Administrator in both Skilled Nursing and Assisted Living. I spent 2 years in a Community Health Center and I am truly looking forward to coming back and expanding my knowledge in this area of the industry. I know this is where I am meant to be.
The most enjoyable part of my career is serving others. Serving my patients, my associates, and the community has brought more joy to my life than I could have ever imagined. I have been able to build strong community networks and collaborate with the healthcare community here in Southeastern Idaho. This has opened the dialogue for extraordinary patient care inside the walls of where I work, and in many other circumstances, our patients are encountering. The patient experience is a high priority for me with a unique understanding that the patient experience starts with our team. I am devoted to genuinely caring for the associates I encounter each day. I have always said that my associates are the family I choose to be with each day and I look forward to the opportunity here with my new Mountain View family.

Tyler Beddes
Erikson Family Practice & Machen Family Practice Manager
Tyler Beddes grew up in Sugar City, Idaho. He is the youngest of 6 children and spent most of his childhood helping his dad on their family's cattle farm and spending time outdoors. Tyler has a passion for sports and played basketball, and football all through his high school years. He attended and graduated from Sugar Salem High School. Shortly after high school he joined the United States Air Force and served a very dedicated and successful 8 years as a Security Forces Member and K-9 Handler. Which he deployed over 6 times in those eight years. After separation from the Air Force Tyler pursued his education and received 3 degrees in two years and is now currently pursuing his Master's Degree. Tyler enjoys spending his free time with his wife Makell and three kids, Brooklyn, Kylee, and Kellen. He also enjoys helping coach high school boys' basketball at Sugar Salem High School.
Volunteers are back!
You may have noticed, we have volunteers at the hospital again! We are so excited to have our helping hands again and for the support of the community.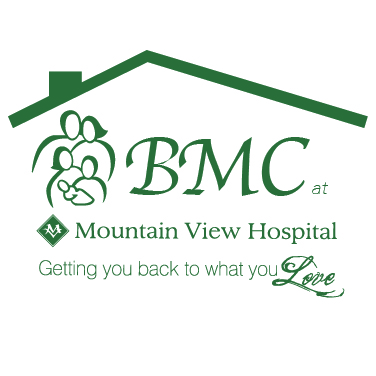 Blackfoot Medical Center Health Fair
July 18th
10:00am - 2:00pm
Blackfoot Medical Center Parking Lot
| | | | |
| --- | --- | --- | --- |
| 1 | JEANETTE | NUKAYA | Human Resources |
| 2 | BRYCE | CAMPBELL | Channing Redicare Clinic |
| 3 | JORDYN | GODDARD | Community Care-Pocatello |
| 3 | STEPHANIE | ORTENSI | Teton Cancer Institute |
| 4 | SHANDI | HERBERT | Pocatello ENT |
| 4 | BETTY | MILLER | BMC Admin |
| 4 | AMY | MORSE | Finance |
| 4 | TYLER | OLSEN | Surgery |
| 4 | KAYCEE | WARREN | Teton Cancer Institute |
| 4 | LISA | WINDMILLER | Housekeeping |
| 5 | HOLLY | BEAUCHAT | Dr Blatter |
| 5 | NANETTE | BROWN | Peri-Op |
| 5 | JACQUELINE | SOLIS | Housekeeping |
| 6 | TAMMY | BROWNING | Peri-Op |
| 6 | JAMIE | DAYBELL | Labor & Delivery |
| 6 | BRENDA | FLOYD | Speech Therapy |
| 6 | TARENA | THOMAS | Lab |
| 6 | JANET | WIRKUS | Quality Resources |
| 7 | TERESA | JOHNSON | MedSurg |
| 7 | DONNA | PERRAULT | BMC/Johanson Surgery |
| 8 | KAREN | BLATTER | Labor & Delivery |
| 9 | MELANIE | BRONSON | Community Care-Channing |
| 9 | CELESTE | NADAULD | Quality Resources |
| 9 | AIRELLE | WILLIAMS | Nursery |
| 10 | CHELSEY | HALFORD | Pain Clinic |
| 10 | SARA | KULOW | Blackfoot Medical Laboratory |
| 10 | MALLELA | PEREZ | Business Office |
| 10 | SIDNEY | RIOJAS | BMC/Johanson Surgery |
| 11 | EMMA | HAMBLIN | MedSurg |
| 11 | TEIAH | TRUMAN | BMC/Johanson Surgery |
| 11 | DARBY | WILLIAMS | Teton Cancer Institute |
| 12 | JUSTIN | ACKERMAN | Eastern ID Spine Center (Vlach |
| 12 | JACQUALINE | DARRINGTON | Teton Cancer Institute |
| 12 | CASEY | JACKMAN | Administration |
| 12 | JULIE | MCMURTREY | Purchasing |
| 12 | MAKAYLA | WILDE | Labor & Delivery |
| 13 | NICOLE | PATTERSON-MADSEN | Labor & Delivery |
| 14 | BRAD | JENSEN | Channing Redicare Clinic |
| 15 | ADRI | ABOU-BAKR | PIC Pocatello |
| 15 | DEBRA | ADAMS | Blackfoot Medical Laboratory |
| 15 | JESSICA | CARTER | Pain Specialists of ID |
| 15 | MATTHEW | COCHRAN | Primary Care Specialists |
| 15 | MICKEY | DUPONT | Labor & Delivery |
| 15 | CLINTON | GOODRICH | Community Care-West Side |
| 15 | ALLISON | SALMONSON | MedSurg |
| 15 | MIKKI | TURMAN | BMC/Johanson Surgery |
| 16 | LECIA | BOYD | Sleep Specialists |
| 16 | CYNTHIA | CHRISTENSEN | Primary Care Specialists |
| 17 | JUSTINE | LIEBEL | Labor & Delivery |
| 17 | JACY | MIRANDA | Teton Cancer Institute |
| 17 | JANE | PALMER | Brad Erickson |
| 17 | ASHLEY | TRAFFORD | BMC Admin |
| 18 | CYNTHIA | BALLARD | Teton Cancer Institute |
| 18 | BRIANNE | PROUSE | Radiology |
| 18 | MONICA | SANTANA | Southeast Idaho Nephrology |
| 19 | BRUCE | PETERSON | Pulmonary Function Test |
| 19 | RUTH | TAPP | Dietary |
| 20 | NATALIE | BLACKHAWK | PIC Pocatello |
| 20 | KRISTEN | MOON | BMC/Johanson Surgery |
| 20 | LETICIA | PERKINS | Housekeeping |
| 20 | KARLEE | SMITH | Peri-Op |
| 20 | KURT | STOCKS | Surgery |
| 20 | DEREK | VRANES | Information Systems |
| 20 | MADISON | WATERS | Purchasing |
| 21 | KELSEY | COX | MedSurg |
| 21 | NANCY | OLER | Teton Cancer Institute |
| 21 | SHONDA | QUEEN | Channing Redicare Clinic |
| 22 | SHAYLEY | BODILY | Community Care-West Side |
| 22 | JANETTE | SILVA | BMC/Johanson Surgery |
| 23 | MICHAEL | BROOKS | Peri-Op |
| 23 | ISAAC | MOWERS | MedSurg |
| 23 | ALICIA | RAYA-ELIZONDO | Surgery |
| 24 | ALEXIS | BROWN | Sleep Specialists |
| 24 | JAKE | MAUGHAN | Respiratory Therapy |
| 24 | ZACHARY | MONSON | Surgery |
| 24 | PAULA | SIMMERS | Pain Specialists of ID-Proc Ct |
| 25 | MARY | HALL | BMC Admin |
| 25 | SIERRA | LAMMERS | PIC Pocatello |
| 25 | COURTNEY | MADISON | Eastern Idaho Foot Clinic |
| 25 | TIFFANY | MIZULSKI | BMC/Johanson Surgery |
| 25 | KYLE | PETERSON | Marketing |
| 25 | LORILYN | RASMUSSEN | Community Care-Rigby |
| 25 | MELISSA | RAY | BMC/Johanson Surgery |
| 25 | SHAUNA | SPRENGER | Preventative Services |
| 26 | LORI | BANNER | Blackfoot Medical Imaging |
| 26 | DAVID | DUTTON | Channing Redicare Clinic |
| 26 | ANNA | GROOM | Sleep Specialists |
| 26 | KAROLINE | HAWKINS | Community Care-Pocatello |
| 26 | KYLENE | SHIPTON | Pain Specialists of ID |
| 26 | HANNAH | TALAMANTEZ | Lab |
| 27 | SHELBY | HENRIE | Surgery |
| 27 | LORI | MENCHACA | Primary Care Specialists |
| 28 | HEIDI | CURETON | Physician Management Services |
| 28 | KRIS | HAMMON | Physical Plant |
| 28 | SAMANTHA | MITRO | Channing Redicare Clinic |
| 28 | STEVEN | MORALES | Respiratory Therapy |
| 28 | CHAD | SIBBETT | Pain Specialists of ID |
| 29 | JOSE | ALVAREZ | Channing Redicare Clinic |
| 29 | AMY | ANDRUS | Peri-Op |
| 29 | EMILY | BRIGHTON | Human Resources |
| 30 | AMY | CHENG | Labor & Delivery |
| 30 | KARA | DIXON | Labor & Delivery |
| 30 | SERENITY | JENSEN | Blackfoot Medical Laboratory |
| 30 | MARY | JOHNSON | Speech Therapy |
| 30 | ELENA | LENGYEL | Housekeeping |
| 30 | BONNIE | RIVAS | Labor & Delivery |
| 30 | TAMMI | TRAVIS | Wound Care |