We're Updating The Beat!
In this newsletter, we'll share company-wide news, including upcoming events, birthdays, spotlights, department news, and more. And now, we're going to be sharing The Beat every week! But that means we need your help.
This newsletter is designed to be informative and collaborative. Do you have a fun story, positive patient feedback, or a funny work picture? Use the form on this page to submit!
Check back on The Beat's main page for more updates. 
Do what you can, with what you have, where you are.

Theodore Roosevelt
We are now selling Lagoon tickets!
Where: HR, 2635 Channing Way (basement suite)
When: Monday-Friday 8am-5pm
Cost: $55.72 for Single Day Passport (regular price is $75.02!)
Method of Payment: Check or EXACT Cash Only
These passports include Thrilling Rides, Lagoon A Beach, Pioneer Village, and Live Entertainment. Ticket prices are for all ages and are good for the entire 2021 season.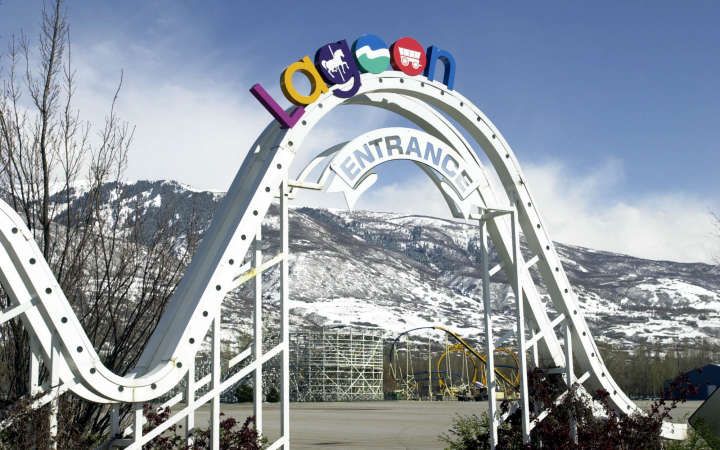 Commitment to Excellence Nominations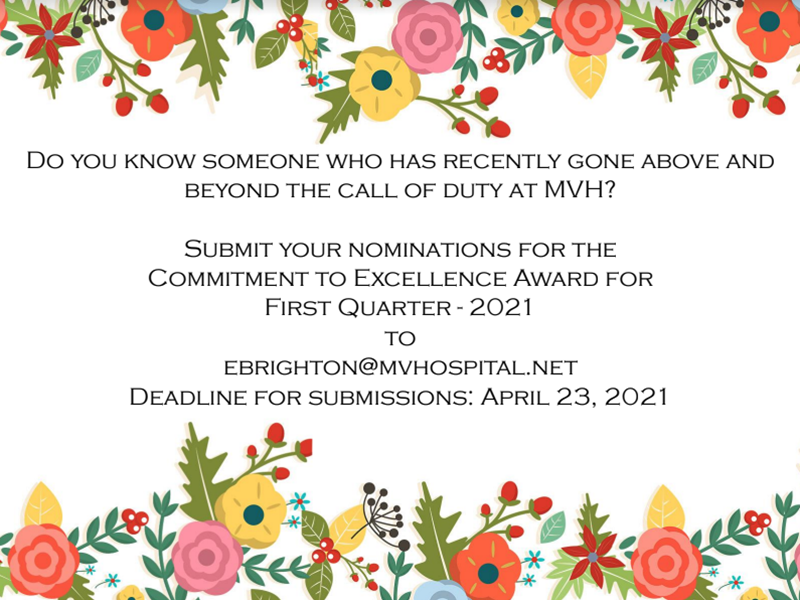 Please give a warm welcome to Shane!
Shane was born and raised in Southeast Idaho.
He spent six years in the United States Marine Corps where he led a Shock Trauma platoon. During his time in service he found his passion for the health care field and nursing.
After the military he received his Bachelors in Public Health Education with an emphasis on Epidemiology. He then shifted his focus and earned his RN and CHT.
When Shane is not working he enjoys spending time with his beautiful wife and 6 year old daughter. As a family they love everything Idaho has to offer year round in the great outdoors. They spend most of their free time skiing, hiking, or riding their bikes.
Shane looks forward to this amazing opportunity and the many challenges ahead as the new manager of Advanced Wound Care and Hyperbaric departments.
Welcome Shane Hayes!!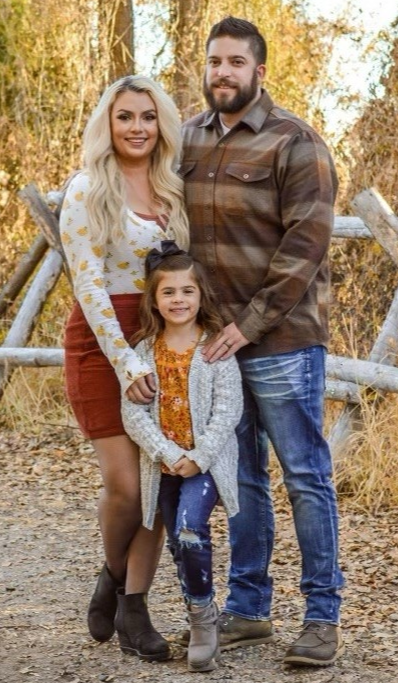 Nutritional Services Department is Looking for New Team Members
We have several positions available in our department, and if you help us find team members with your referrals, besides the regular Thank You Referral Bonus, we'll also give $50 in vouchers to spend at the Cornerstone Café upon hire of your referral. Team members must at least 18 years old. We're looking for the following:
Café Cashier
1 part time position available with $500 sign on bonus
Cook 2 (Chef's assistant)
1 full time position (typically 5 eight-hour shifts/week) with $1,250 sign on bonus
4 part time positions (typically 5 four-five hour shifts) with $750 sign on bonus
Nutrition Hospitality (delivers patient meals)
1 full time position (typically 3 twelve hour shifts/week) with $1,000 sign on bonus
1 part time position (typically 2 twelve hour shifts/week) with $500 sign on bonus
Have your referrals apply at IFCHjobs.com and make sure they list you as the person referring them on the application. Thanks for your help 😊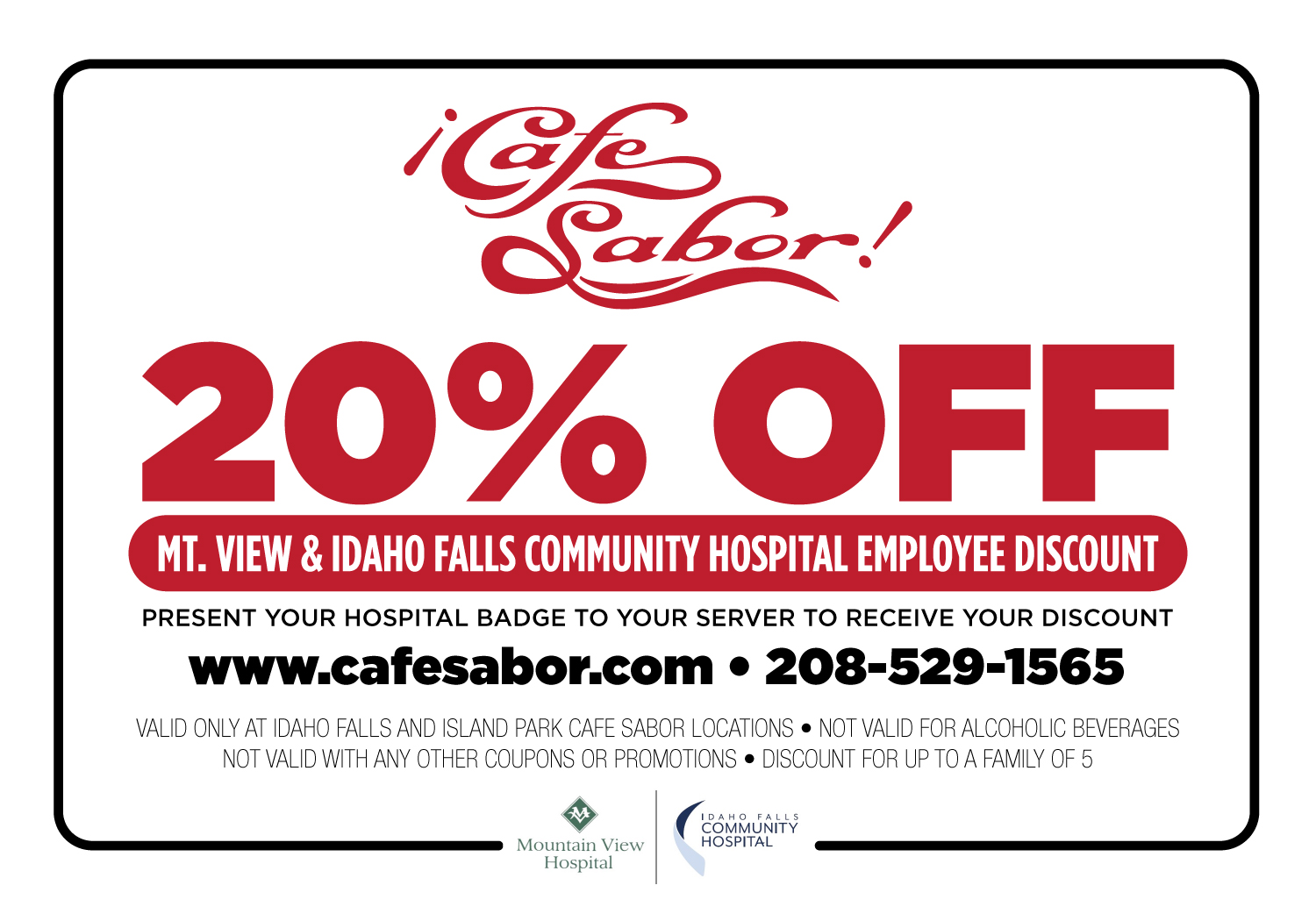 | | | | |
| --- | --- | --- | --- |
| 04/01 | CLAYTON | WADSWORTH | Purchasing |
| 04/01 | SABRINA | ALLEN | Pain Specialists of ID |
| 04/01 | TIFANI | SCHMOE | Primary Care Specialists |
| 04/02 | CRYSTAL | DEVALL | Purchasing |
| 04/02 | KIMBERLY | ROUNTREE | Radiology |
| 04/02 | LONA | MATHIE | Pharmacy |
| 04/02 | KELSI | MARTINEZ | Community Care-West Side |
| 04/02 | STETSON | SAXTON | Physical Plant |
| 04/03 | AARON | HIMRICH | Pharmacy |
| 04/03 | ANNA | HIMRICH | Prescription Center Retail |
| 04/03 | KRISTINA | HEDMAN | Pain Specialists of ID |
| 04/03 | CODIE | ROBERTSON | Primary Care Specialists |
| 04/03 | LUCY | WESTFALL | Nursery |
| 04/03 | AMBER | STEPHENS | MedSurg |
| 04/04 | GERI | JOHNSON | Mountain View Infusion Service |
| 04/04 | ASHLEY | RUBECK | Quality Resources |
| 04/04 | COURTNEY | QUEEN | Business Office |
| 04/04 | NATALIE JOY | MERRILL | Population Health |
| 04/05 | WENDY | HINTZE | BMC/Johanson Surgery |
| 04/05 | DEBBIE | LINGSCHEIT | Health Information Management |
| 04/06 | AMANDA | TAYLOR | Teton Cancer Institute |
| 04/06 | KRISTA | LONG | Radiology |
| 04/06 | DYLON | SPRENGER | Quality Resources |
| 04/06 | CODY | EVANS | PIC Mental Health |
| 04/06 | KELSEY | GARBUTT | Peri-Op |
| 04/07 | DEBRA | SOPHER | BMC/Johanson Surgery |
| 04/07 | SANDRA | PEVNEY | PIC Pocatello |
| 04/07 | OLIVIA | RUTLEDGE | Peri-Op |
| 04/07 | TASI | MECHAM | Labor & Delivery |
| 04/07 | SUSAN | ACKLEY | Physician Management Services |
| 04/08 | KATHERINE | ERICKSON | Teton Cancer Institute |
| 04/08 | APRIL | DINNEEN | Wellness and Recovery |
| 04/08 | KRISTIN | BENSON | Business Office |
| 04/08 | DANEISHA | WOFFORD | Business Office |
| 04/08 | TANNER | TAIT | Information Systems |
| 04/09 | EMILY | COOK | Preventative Services |
| 04/09 | ERICA | MASON | Altenburg Joint Replacement Po |
| 04/09 | SHEILA | THALGOTT | BMC Admin |
| 04/09 | HALLEY | MATTESSICH | Brad Erickson |
| 04/09 | EMILY | HANSON | Labor & Delivery |
| 04/09 | ALEXIS | MARCHANT | Surgery |
| 04/10 | JORDYN | REESE | Sleep Specialists |
| 04/10 | JOHN | HALL | Pharmacy |
| 04/10 | KEYSHA | ANDERSON | Urology Associates of Idaho Fa |
| 04/10 | DIXIE R | MCFARLANE | Community Care-Channing |
| 04/10 | MCCALL | BINGHAM | Peri-Op |
| 04/11 | TALON | ANDREWS | Purchasing |
| 04/11 | TALON | ANDREWS | Purchasing |
| 04/11 | TIFFANY | LOUDER | Pharmacy |
| 04/11 | NATALIE | BANNISTER | Physical Therapy |
| 04/11 | ETHAN | MCCARTY | Blackfoot Medical Laboratory |
| 04/11 | ALAINA | SWEET | Wellness and Recovery |
| 04/11 | JENNIFER | JARAMILLO | Eastern ID Spine Center (Vlach |
| 04/11 | LISA | CALDWELL | BMC/Johanson Surgery |
| 04/11 | ASHLEY | WOOD | PIC Pocatello |
| 04/11 | JESSICA | LANHAM | PIC Chubbuck |
| 04/11 | SHANI | JEWKES | Labor & Delivery |
| 04/11 | SHARADA | BRYARS | Surgery |
| 04/11 | BRICE | BABB | Business Office |
| 04/12 | NIKKI | CRAMER | IF Clinic |
| 04/12 | BRITTANY | BALL | Teton Cancer Institute |
| 04/12 | JENNI | BORG | Teton Cancer Institute |
| 04/12 | REAGAN M | HAYES | Community Care-Channing |
| 04/12 | MARY | FRANKLIN | Peri-Op |
| 04/12 | LAUREN | RICKS | Nursery |
| 04/12 | CHRISSY | RANSOM | Business Office |
| 04/12 | HAILEY | TULLIS | Physician Management Services |
| 04/13 | RAE | BARZEE | Community Care-Rexburg |
| 04/13 | ELIZABETH | SARINANA | Housekeeping |
| 04/14 | BETTY | BROOKS | Quality Resources |
| 04/14 | CATHERINE | MOOSO | Channing Redicare Clinic |
| 04/14 | DAVID | HAMBLIN | Information Systems |
| 04/14 | HEATHER | NIXON | Human Resources |
| 04/15 | HANNAH | HAMM | Pain Specialists of ID |
| 04/15 | MATTHEW | ANDERSEN | PIC Mental Health |
| 04/16 | ANGIE | HARTWELL | Prescription Center Infusions |
| 04/16 | BRIAN DAVID | MILLER | Community Care-Rexburg |
| 04/16 | KRISTIE | FULLMER | Grand Teton |
| 04/16 | TESSA | SHERWOOD | Business Office |
| 04/16 | TAMMY | WEBER | Human Resources |
| 04/17 | HAILEY | LYMAN | Creekside Surgery Center |
| 04/17 | DALE | NIXDORF | Physical Plant |
| 04/17 | MARIA | KANG | Business Office |
| 04/18 | KIMBERLY | STEPHENS | Radiology |
| 04/18 | MICHELLE | ESTUS | Lab |
| 04/18 | MEGAN | BROWN | Wellness and Recovery |
| 04/18 | RACHEL | CURZON | Pain Specialists of ID-Pocatel |
| 04/18 | JOANNA | ANDERSON | Urology Associates of Idaho Fa |
| 04/18 | LYNETTE | PIERCE | Labor & Delivery |
| 04/18 | NICOLE | BALDWIN | Business Office |
| 04/18 | HEATHER | HAYMAN | Business Office |
| 04/18 | ELENA | NUNEZ | Health Information Management |
| 04/18 | MORGAN TIUS | GARRIOTT | Human Resources |
| 04/19 | TERESA | PARNELL | IF Clinic |
| 04/19 | SCOTT | HOAG | Sleep Specialists |
| 04/19 | ANGELA | CERVANTES | BMC/Johanson Surgery |
| 04/19 | LEAH | YOUNG | MedSurg |
| 04/19 | KIM | HAMILTON | Housekeeping |
| 04/20 | MICHAEL | LEEMHUIS | Sleep Specialists |
| 04/20 | DAWN | HOADLEY | Pharmacy |
| 04/20 | DAVID | AYERS | Quality Resources |
| 04/20 | SUSAN | STRINGHAM | Channing Redicare Clinic |
| 04/20 | JOSHUA | HANSEN | Community Care-Pocatello |
| 04/20 | SINDY | BRAITHWAITE | Grand Teton |
| 04/20 | KISHA | GLORFIELD | Population Health |
| 04/21 | MIRANDA | OGDEN | Sleep Specialists |
| 04/21 | ERIKA | GUNTER | Primary Care Specialists |
| 04/21 | LINDSEY | MARTIN | MedSurg |
| 04/22 | CHAD | NIELD | Purchasing |
| 04/22 | SARA | KAPPAS | Radiology |
| 04/22 | WYATT | SAXTON | Lab |
| 04/22 | TARA | CLEVERLEY | Machen Family Medicine |
| 04/22 | TREVOR RANDALL | BARTLETT | Community Care-West Side |
| 04/22 | RENEE | RAMMELL | Peri-Op |
| 04/22 | MELISSA | LYON | Labor & Delivery |
| 04/22 | NICOLE | OMAHA | Business Office |
| 04/23 | HANNAH | PROULX | Blackfoot Pain Clinic |
| 04/23 | JAMIE | HAGEN | Grand Teton |
| 04/24 | TERRI | ASHCROFT | IF Clinic |
| 04/24 | TAYLER | BRAGG | Prescription Center Retail |
| 04/24 | DEBRA | THIROS | Prescription Center Infusions |
| 04/24 | KELSEY | CARDENAS | Blackfoot Medical Laboratory |
| 04/24 | PAM | PETERSEN | MedSurg |
| 04/24 | KC | MOSER | Housekeeping |
| 04/24 | KARA | LUTKINS | Business Office |
| 04/25 | MELISSA | RUMBLE | Sleep Specialists |
| 04/25 | MEGAN | KIDD | Channing Redicare Clinic |
| 04/25 | JOLEE | NELSON | Pain Specialists of ID |
| 04/25 | THERESA | BLOXHAM | Blackfoot Pain Clinic |
| 04/25 | LARRY | CURTIS | Community Care-Rigby |
| 04/25 | KELSEY | GUDMUNSON | Business Office |
| 04/26 | JANET | CARPENTER | Quality Resources |
| 04/26 | KELLI | BROOKS | Community Care-Pocatello |
| 04/26 | JODIE | SIMMONS | Primary Care Specialists |
| 04/26 | CONNIE | HODGES | Workmens Compensation |
| 04/26 | KENNETH | CHIONO | Information Systems |
| 04/27 | ALLIX JORDAN | PETERSEN | Teton Cancer Institute |
| 04/27 | TRAVIS | TAYLOR | Sleep Lab |
| 04/27 | AUTUMN | ELLIS | Pulmonary Services |
| 04/27 | JARICA | WADSWORTH | Point of Care |
| 04/27 | TRUDY | SIMPSON | BMC/Johanson Surgery |
| 04/27 | MALLORY | ANDERSON | Peri-Op |
| 04/27 | RHONDA | SANDERS | MedSurg |
| 04/27 | KRISTEN | SMITH | Business Office |
| 04/27 | GOLDEN | TAWZER | Finance |
| 04/28 | ASHLEY | KRANTZ | IF Clinic |
| 04/28 | MCKENNA | MATUAUTO | Lab |
| 04/28 | ANDRINA | KALITA | Eastern ID Spine Center (Vlach |
| 04/28 | LAURA | MEZA | Business Office |
| 04/29 | BRYAN | HAMMAR | Community Care-Rigby |
| 04/29 | CATHERINE | MACKINTOSH | Population Health |
| 04/30 | BRETT CHRISTIAN | JENSEN | Radiology |
| 04/30 | CHRISTINE | LURUS | Pharmacy |
| 04/30 | LORIE | BURKE | Prescription Center Infusions |
| 04/30 | STEVEN | NAWROCKI | Pain Specialists of ID-Proc Ct |
| 04/30 | BRITTNEY | CRISP | Community Care-Rexburg |
| 04/30 | STEPHANIE | WOODWARD | Community Care-Channing |
| 04/30 | REMINGTON | KELLER | Peri-Op |
| 04/30 | TYRA | SIEPERT | Endoscopy |
| 04/30 | JEREMY | GILBERT | Surgery |