Welcome to The Beat
In this newsletter, we'll share company-wide news, including upcoming events, birthdays, spotlights, department news, and more. 
This newsletter is designed to be informative and collaborative. Do you have a fun story, positive patient feedback, or a funny work picture? Use the form on this page to submit!
Check back on The Beat's main page for more updates. 
Don't let yesterday take up too much of today.

Will Rogers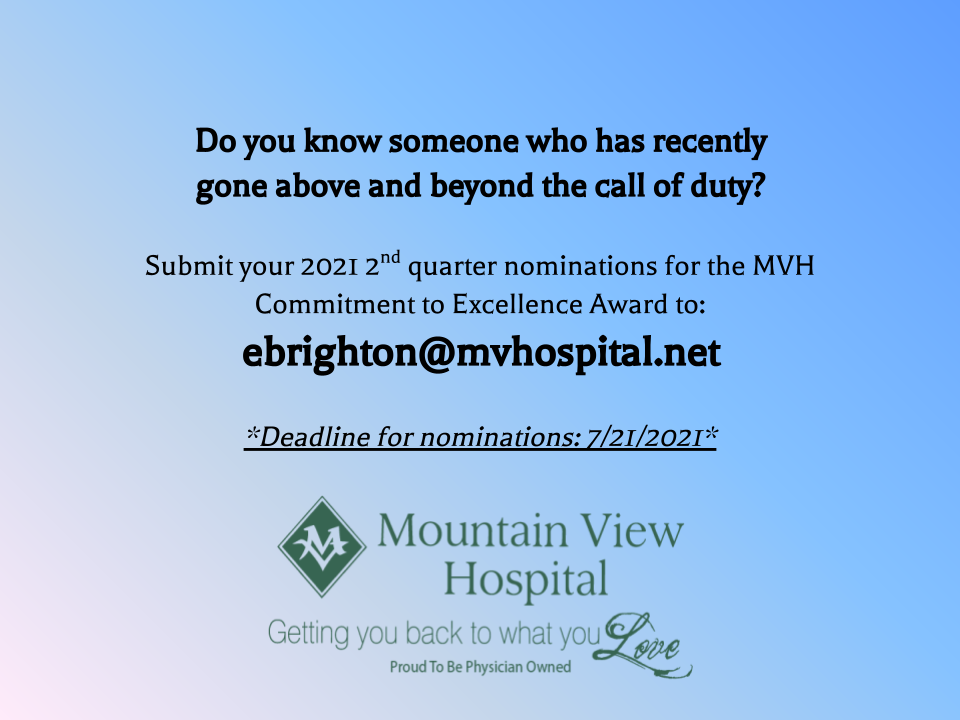 Give a warm welcome to Jaime Tanner!
Jaime is the new manager for Community Care on Channing Way and Idaho Falls Clinic. 
Hello my name is Jaime Tanner, I have lived in Eastern Idaho my entire life. I have been in the medical field for 24 years. I am excited to start this new adventure with Mountain View. I live in Rigby with family, I have 1 son and 3 bonus kids. In my spare time I like to spending time with my family and friend, camping, hunting, riding horse and watching my son play soccer.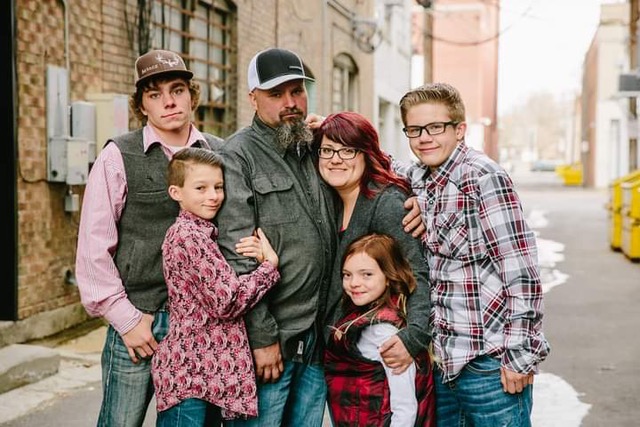 The American Red Cross urges individuals to help overcome a severe blood shortage by giving blood, platelets or plasma this summer. Please visit rcblood.org/donate to find blood drives in the area.

Hello!
I am excited to announce that Idaho Falls Community Hospital is the Main Sponsor for this year's Riverfest at Snake River Landing and Mountain View Hospital is the Presenting Sponsor. This is a very fun event and as our community starts to come back together we are excited to be a focal participant. We will be involved in several things during the event, including the First Aid tent and in conjunction with MVH we will also have some "Carnival" themed tents to help our community get to know us better. We didn't get to do this last year because of our viral visitor but the year before we used this opportunity to announce our hospital to the community. It was an amazingly fun time and because of it I got to meet a lot of you!
We are asking for people to sign up and work one of these two areas on July 3rd. You will be paid for the time that you work there.
Below are the instructions to find the sign up sheet. Please be sure to hit "Save" after you edit the form to add your name.
Casey Jackman, COO
Idaho Falls Community Hospital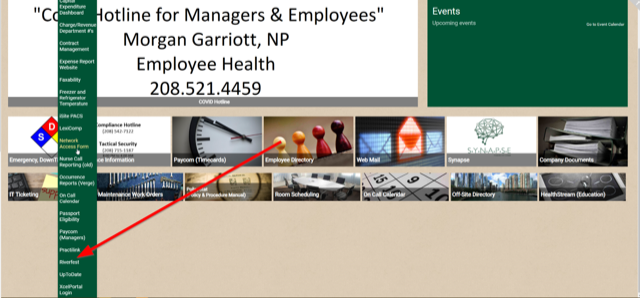 If you can't work at Riverfest, come enjoy the activities! It's a great community event that where all ages can participate in the fun. For this year's activities:
Kids Zone Activities - including bounce houses, mechanical bulls, wall climbing, Nerf battles, pony rides, and more!
All the food vendors you could want
Melaleuca Freedom Celebration: 31-minute firework show
Learn more at riverfestidaho.com.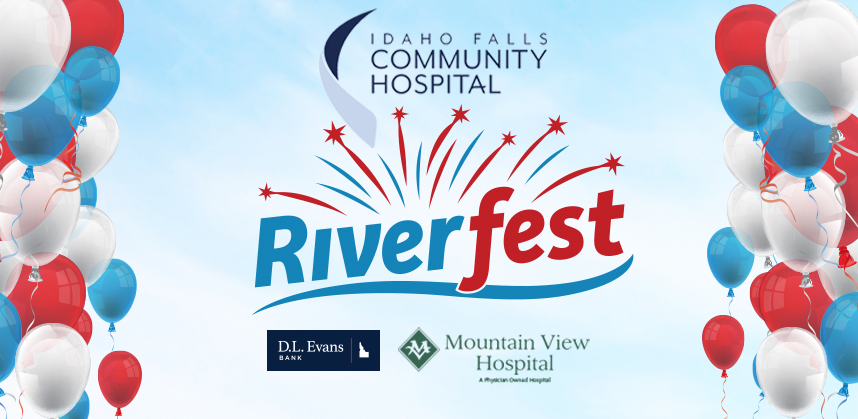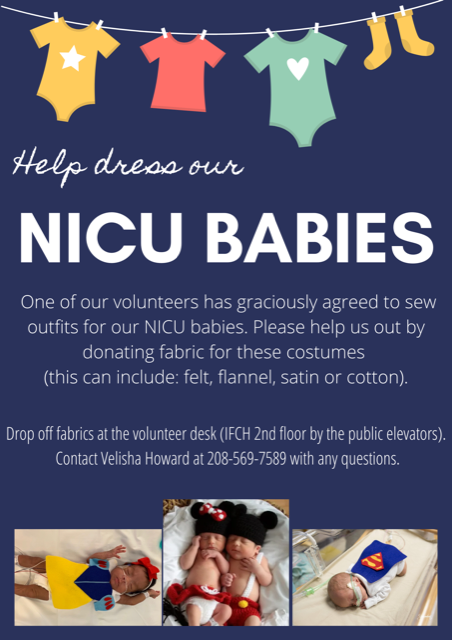 Maintenance to the Rescue!
Our amazing maintenance staff to the rescue…again! Josh Stanger and Todd Weber helped a visitor with a flat tire in the front main entrance. Our maintenance team is always helping our staff and our patients/visitors. What would we do without them?!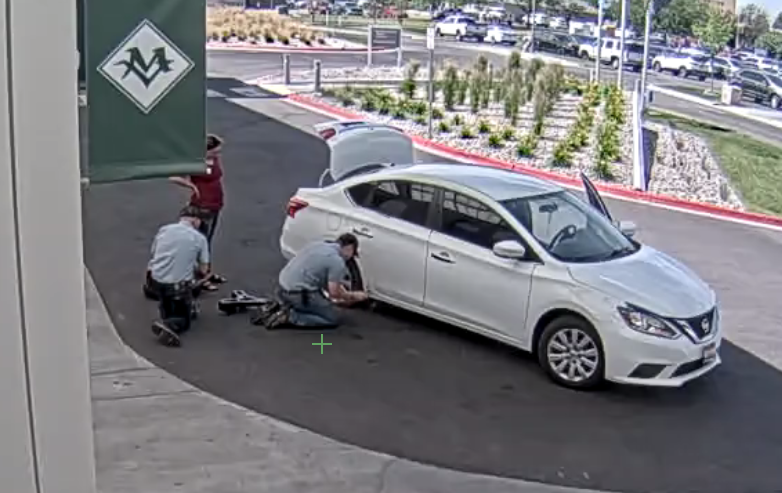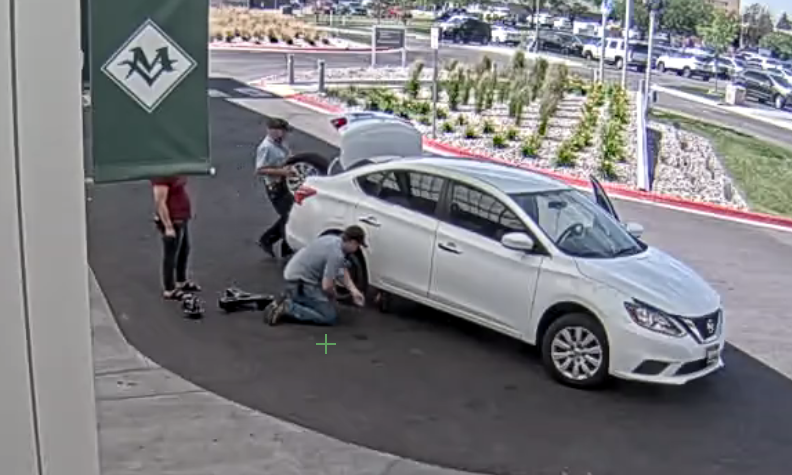 Commitment to Excellence
Thanks to everyone that submitted nominations for our Commitment to Excellence award! Say congratulations to the winner!
"I wanted to nominate someone for the Commitment to Excellence award. I'm over at the Energy Drive building and I wanted to nominate our housekeeper, Letisia Troncoso. She does a really great job at keeping our work environment clean. Sometimes I will walk down the halls past other offices and will hear other employees commenting on the cleanliness of the building. It's very noticeable and we really appreciate her hard work."
Thank you, Letisia! We receive MANY compliments on your hard work at the Energy Plaza building from the employees that work there as well as those who visit there!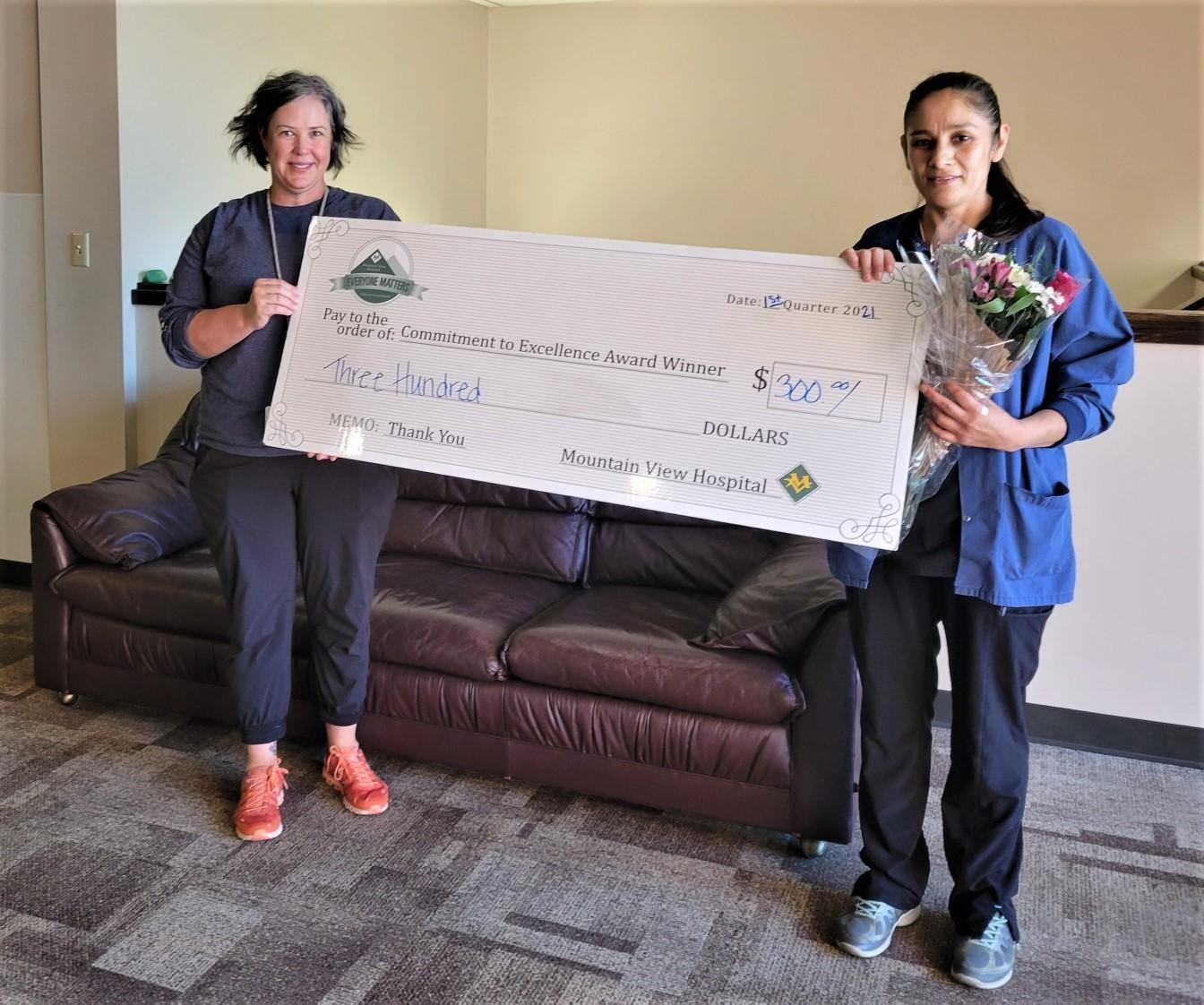 | | | | |
| --- | --- | --- | --- |
| 07/01 | SARAH | HANNI | Pharmacy |
| 07/01 | CHELSEA | HENRIE | Lab |
| 07/01 | LISA | SIEPERT | Business Office |
| 07/01 | JACOB | SHACKELFORD | Business Office |
| 07/02 | RUTH | MECHAM | Wound Care |
| 07/02 | CARLIE | WILLIAMS | Urology Associates of Idaho Fa |
| 07/02 | SHAWNEE | MORGAN | BMC Admin |
| 07/02 | TERESA | HAMILTON | Brad Erickson |
| 07/02 | ALEX | TALBOT | Surgery |
| 07/02 | MEGHAN | GNEITING | Surgery |
| 07/02 | DEBRA | HUSTAD | MedSurg |
| 07/02 | SEAN | BLACK | Information Systems |
| 07/02 | RILEY | SESSIONS | Administration |
| 07/03 | SARAH | RAMSEY | Blackfoot Medical Laboratory |
| 07/03 | JUSTIN | LEGG | Community Care-Pocatello |
| 07/03 | DANIELLE | BALDWIN | Labor & Delivery |
| 07/03 | ALICIA LEE | TRUSTER | MedSurg |
| 07/03 | SEAN | BOLSTER | MedSurg |
| 07/03 | REBECCA | CURETON | Housekeeping |
| 07/03 | KRISTINA | ANDERSON | Business Office |
| 07/04 | BRIELLE | STOSICH | Community Care-Rexburg |
| 07/04 | KATHI | GILMAN | Peri-Op |
| 07/04 | MARNI | WAHLQUIST | Business Office |
| 07/04 | CHRISTINE | GNEITING | Business Office |
| 07/04 | SUZAN | DIAZ | Business Office |
| 07/05 | KYLER | CUNNINGHAM | Radiology |
| 07/05 | SUSAN ANNETTE | STOCKING | Blackfoot Medical Imaging |
| 07/05 | BREEANNA | BELL | Labor & Delivery |
| 07/05 | JACOB | JOHNSON | Housekeeping |
| 07/06 | KRISTI | COOPER | Pain Specialists of ID-Pocatel |
| 07/06 | MATTHEW | PENNELL | Eastern ID Spine Center (Vlach |
| 07/07 | KELLY | DIAL | Pharmacy |
| 07/07 | CHAZ | SAUER | Lab |
| 07/07 | MADISON | ROMRELL | Peri-Op |
| 07/07 | KRISTA | DEWEY | Labor & Delivery |
| 07/07 | ANGEL | BELNAP | Surgery |
| 07/07 | GENARO | LABRA | Administration |
| 07/08 | JENNIFER | COX | Teton Cancer Institute |
| 07/08 | JESSICA | BEARD | Teton Cancer Institute |
| 07/08 | TANNER | JARVIS | Lab |
| 07/09 | CECILIA | TOKI | Sleep Specialists |
| 07/09 | KILEE | LOPEZ | Lab |
| 07/09 | AMBER | STANGER | Creekside Surgery Center |
| 07/10 | ASHLEIGH | ELLIS | Radiology |
| 07/10 | TARYN | HINSCHBERGER | Radiology |
| 07/10 | SAIGE | BECKER | Pharmacy |
| 07/10 | BRIANNA | PARISE | Blackfoot Medical Laboratory |
| 07/10 | ASHLEY | MOORE | Point of Care |
| 07/10 | GARY | FABBI | Surgery |
| 07/10 | EMMA | LARSEN | Grand Teton |
| 07/10 | JENESIS | VARGAS | MedSurg |
| 07/11 | JEREMY | DAVIS | Prescription Center Infusions |
| 07/11 | KELSEY | BANGERTER | Community Care-Rigby |
| 07/11 | JACKLYN | MERRILL | Peri-Op |
| 07/11 | DANIELLE | POLISKI | Business Office |
| 07/11 | CHRISTINE | ADAMSON | Business Office |
| 07/11 | EVELYN | ROSSI | Health Information Management |
| 07/11 | TANNIA | CARRILLO | Health Information Management |
| 07/12 | NATHAN | ESPLIN | Radiation Oncology |
| 07/12 | RHONDA | PACKER | Radiology |
| 07/12 | MICHELE | HOPE | Pharmacy |
| 07/12 | JOHN | GARZA | Pain Specialists of ID |
| 07/12 | ANA | ARNOLD | Eastern ID Spine Center (Vlach |
| 07/12 | LARAINE | JACKMAN | BMC/Johanson Surgery |
| 07/12 | BRYNLI | HYMAS | Surgery |
| 07/12 | JORY | HUNTSMAN | Surgery |
| 07/13 | JANA | STOHL | Physical Therapy |
| 07/13 | KRISTI | CHRISTENSEN | Blackfoot Medical Laboratory |
| 07/13 | JULIE | SMITH | Surgery |
| 07/13 | STEVE | DARRINGTON | Administration |
| 07/13 | SHANAY | ALLEN | Population Health |
| 07/14 | HOLLY | HADERLIE | Peri-Op |
| 07/15 | MICHELLE | SKIFTON | Quality Resources |
| 07/15 | CYNTHIA | FULLMER | Channing Redicare Clinic |
| 07/15 | ERIKA | ALVAREZ | BMC/Johanson Surgery |
| 07/15 | BRADY | STUART | Administration |
| 07/16 | KATHY | VAN EPS | Eastern ID Neurological |
| 07/16 | SUSAN | EVANS | Pain Specialists of ID |
| 07/16 | CARMELA | ZUNIGA | Housekeeping |
| 07/17 | CARL | NUTTALL | Purchasing |
| 07/17 | REBECCA | MULLINS | Workmens Compensation |
| 07/17 | YVONNE | MAOSI | Business Office |
| 07/17 | CHERIE | WEBSTER | Marketing |
| 07/18 | KAYNEL | CHASE | Lab |
| 07/18 | ASHLEY | MCGINTY | Machen Family Medicine |
| 07/18 | TAYLA | HARRIS | Pocatello ENT |
| 07/18 | BRAIDEN | BARZEE | Business Office |
| 07/18 | CRYSTAL | MARLOW | Population Health |
| 07/19 | ROBIN | GUZMAN | Speech Therapy |
| 07/19 | KIRSTEN | JOHNSON | Quality Resources |
| 07/19 | NATHAN | KIDDER | Pain Specialists of ID |
| 07/19 | AMBER EKO | LERWILL | Surgery |
| 07/19 | SHAELYNN | BEST | Business Office |
| 07/20 | NATOSHA | BURGESS | BMC/Johanson Surgery |
| 07/20 | SILVERIO | TREJO MORENO | Housekeeping |
| 07/21 | JUAN | SERNA | Radiology |
| 07/21 | ARIELLE | STRAIT | PIC Pocatello |
| 07/21 | MARCELINO | ARTEAGA | Housekeeping |
| 07/21 | BERANIA | MARTINEZ REYES | Administration |
| 07/22 | TAMIRA | WADDELL | Teton Cancer Institute |
| 07/22 | MICHAEL | CORNELL | Radiology |
| 07/22 | LESLIE | WILSON | MedSurg |
| 07/23 | TREY | PENDER | Cardio Pulmonary Rehab |
| 07/23 | ASHLEY D | CLAUNCH | CC Rexburg Lab & Imaging |
| 07/23 | JOLENE | LYLE | Peri-Op |
| 07/23 | TREASURE | MONTELONGO | Labor & Delivery |
| 07/23 | KATIE | BURNS | Creekside Surgery Center |
| 07/23 | DAVID | WESTACOTT | Finance |
| 07/23 | JAIME | TANNER | Administration |
| 07/24 | TRACY | BEEBE | Radiation Oncology |
| 07/24 | ALICIA | JONES | Pain Specialists of ID-Pocatel |
| 07/24 | CATHERINE | IVERSON | BMC Admin |
| 07/24 | MISTY | SANDERS | Housekeeping |
| 07/24 | MARIA | ESPINOSA | Housekeeping |
| 07/25 | DONNA | ARAKI | Pharmacy |
| 07/25 | KATIE | KIRBY | BMC/Johanson Surgery |
| 07/25 | JACOB | WINKEL | Business Office |
| 07/25 | VICKIE | REEVES | Business Office |
| 07/26 | STACE | DUVAL | BMC/Johanson Surgery |
| 07/26 | LARRY | JOHNSON | Physical Plant |
| 07/27 | ELSA | SERNA | Blackfoot Medical Imaging |
| 07/27 | ABBY | THOMPSON | Pain Specialists of ID-Proc Ct |
| 07/27 | JENNIFER | OWENS | Endoscopy |
| 07/27 | ANGELA | KELLEY | Creekside Surgery Center |
| 07/27 | JACOB | SCHOENE | MedSurg |
| 07/27 | STEFANIE | ROGERS | Finance |
| 07/28 | MICHELLE | MILLER | Teton Cancer Institute |
| 07/28 | LETICIA | ESPINOSA | Business Office |
| 07/29 | SHAUN | GILLULY | Respiratory Therapy |
| 07/29 | MATTHEW | MOTTISHAW | Pharmacy |
| 07/29 | NATALIE | JENKINS | Pain Specialists of ID-Proc Ct |
| 07/29 | SARAH GRACE | HANSEN | Community Care-West Side |
| 07/29 | DIXIE | JAMISON | Peri-Op |
| 07/29 | HAYLEE | POCOCK | Peri-Op |
| 07/29 | LILYANA | JACOBSEN | Housekeeping |
| 07/29 | PILAR | CERVANTES | Business Office |
| 07/29 | JASMINE | ELDER | Population Health |
| 07/30 | HEATHER | GRIMMETT | BMC/Johanson Surgery |
| 07/30 | SHARI | RAYMOND | Labor & Delivery |
| 07/30 | SARAH | JOHNSON | Housekeeping |
| 07/30 | MINDIE | RAMIREZ | Business Office |
| 07/30 | JENNY | RANDOLPH | Human Resources |
| 07/31 | CALLENE | ZINK | Teton Cancer Institute |
| 07/31 | LUANN | HANSEN | Radiology |
| 07/31 | STEPHANIE | CARSON | Pain Specialists of ID-Proc Ct |
| 07/31 | DIANA | FEBBO | Peri-Op |
| 07/31 | JESSE | MACKINTOSH | Workmens Compensation |