We're Updating The Beat!
In this newsletter, we'll share company-wide news, including upcoming events, birthdays, spotlights, department news, and more. And now, we're going to be sharing The Beat every week! But that means we need your help.
This newsletter is designed to be informative and collaborative. Do you have a fun story, positive patient feedback, or a funny work picture? Use the form on this page to submit!
Check back on The Beat's main page for more updates. 
There are three ways to ultimate success. The first way is to be kind. The second way is to be kind. The third way is to be kind.

Mister Rogers
Cornerstone Café Needs Cooks!
The Cornerstone Café is looking for cooks. We have five openings for Cook 2, both full and part time spots are available. Duties include assisting the chefs, prepping food, making salads etc. No experience necessary - will train the right person.
We are offering a $1000 sign on bonus for full time and a $500 sign on bonus for part time. Full benefits package available. Must be at least 18 years old. In addition to the usual "Thank You Referral Bonus" provide by the hospital, if we hire your referral, we will also thank you with $50 worth of vouchers to the Cornerstone Café. Have applicants apply at IFCHjobs.com.
Energy Way Celebrates Two New Babies
Congratulations Tyler and Riley on your new baby boys!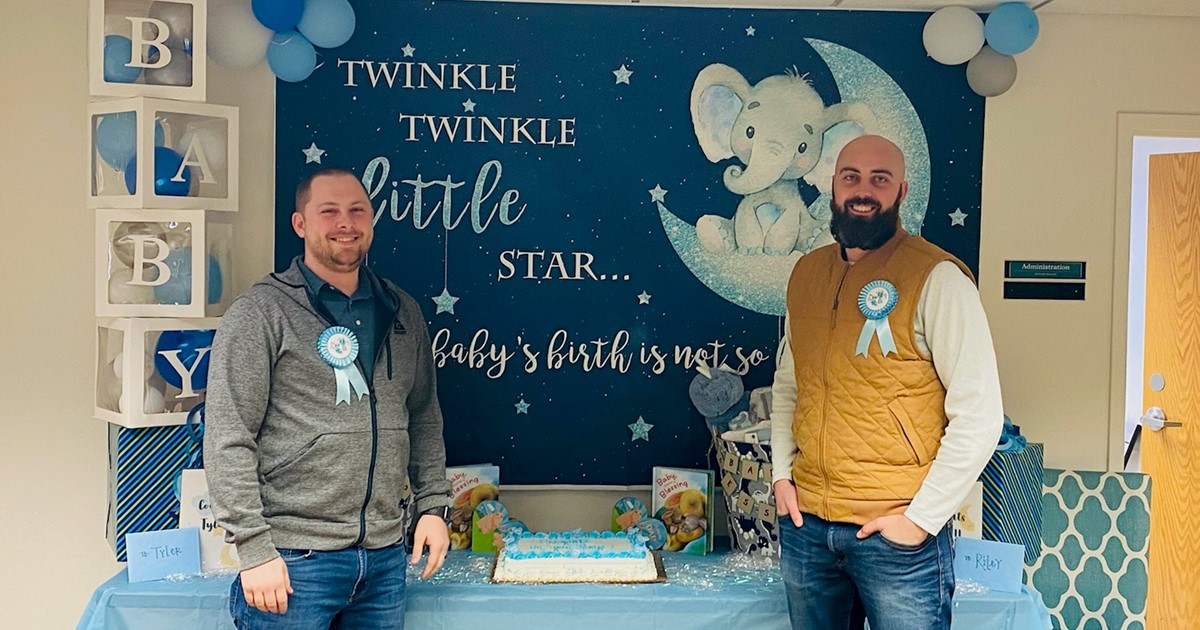 Thank You Infusion Center & Vaccine Clinic!
Our Infusion Center and the Vaccine Clinic have been working diligently to assist with COVID-19 treatment and preventative efforts. We are so grateful for all that you are doing to care for our patients and our community. Thank you!
Dr. Salem's Office Has Moved!
Hey team, we just wanted to let you all know that Idaho Falls Pulmonary / Sleep & Critical Care Specialists has moved to a new location. The new address is:
2351 Coronado St
Idaho Falls, ID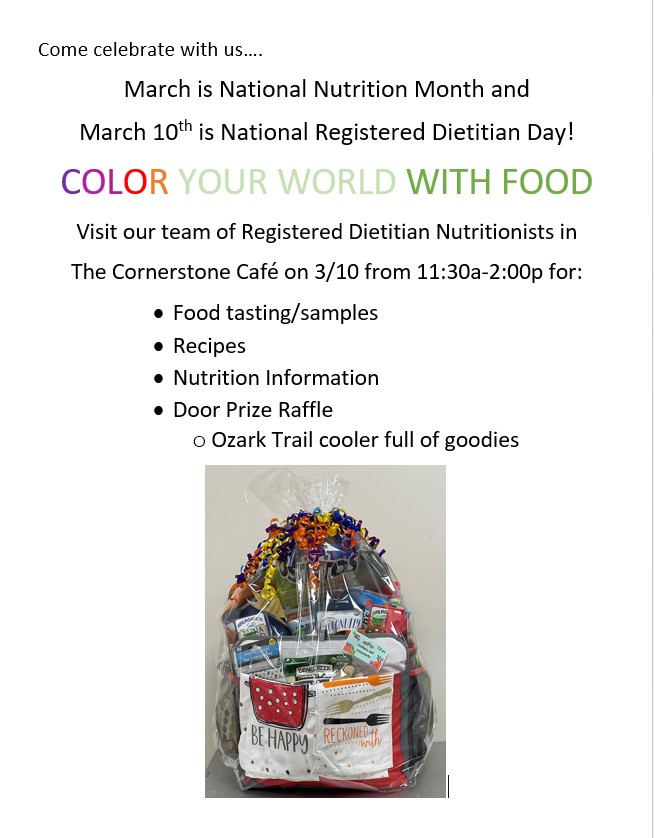 | | | |
| --- | --- | --- |
| 03/01 | BARTH, JAYLENE | Community Care-Rigby |
| 03/01 | JOHANSON, KAYLEY LANE | Pharmacy |
| 03/01 | PALMA-TORRES, DENISE | Blackfoot Medical Imaging |
| 03/01 | PURCELL, BRIAN BLAKE | Surgery |
| 03/02 | ADAMS, MORGAN JANE | Channing Redicare Clinic |
| 03/02 | ALVAREZ, MARIELA | Business Office |
| 03/02 | MIYASAKI, NATHAN NOBUO | Physical Plant |
| 03/02 | RUBIO VACA, CARLOS ANTHONY | Pharmacy |
| 03/03 | DORSEY, JADONNA NICOLE | Pharmacy |
| 03/03 | HALL, FELICIA ANN | Pocatello ENT |
| 03/03 | JONES, TREANA | Labor & Delivery |
| 03/03 | POMEROY, PAUL ANTHONY | Pharmacy |
| 03/03 | STACEY, MELISA | Peri-Op |
| 03/03 | YOUNG, JARED LEE | Physical Plant |
| 03/04 | AESCHBACHER, GLENDA ANNE | Radiation Oncology |
| 03/04 | BURKE, SHIRLEY | Peri-Op |
| 03/04 | CHRISTENSEN, JORDAN ALISHA | Pulmonary Services |
| 03/04 | LUGO, JOSE LUIS | Purchasing |
| 03/05 | HOMER, ASHLEY BROOKE | Lab |
| 03/05 | ORR, ALYSSA N | Labor & Delivery |
| 03/05 | PORTER, JANELL | Radiology |
| 03/05 | STEED, COURTNEY L | Health Information Management |
| 03/05 | STEWART, CATHERINE | Teton Cancer Institute |
| 03/05 | WHITMAN, TYRONNE PAPENFUSS | Information Systems |
| 03/06 | ALLEN, TRAVIS L | Pain Specialists of ID |
| 03/06 | DEVISSER, REGINA | Business Office |
| 03/06 | FOX, CAROL | Peri-Op |
| 03/06 | HUFFMAN, JILL M. | Eastern ID Spine Center (Vlach |
| 03/06 | JUDY, KATIE L | Physician Management Services |
| 03/06 | MITKI, CATHERINE FAITH | Pain Clinic |
| 03/07 | ABEGGLEN, MEGAN | Wound Care |
| 03/07 | CRAPO, SHAD FREDRICK | Community Care-Rigby |
| 03/07 | GRANDELL, KELLY | Sleep Specialists |
| 03/07 | HILLYARD, NED | Quality Resources |
| 03/07 | ORR, DENEL JANAE | Channing Redicare Clinic |
| 03/07 | WAGGONER, KATHY L | Blackfoot Pain Clinic |
| 03/08 | DIXON, GORDON E | Community Care-Pocatello |
| 03/08 | WELKER, MISTY D | Teton Cancer Institute |
| 03/09 | BRANSON, KYREE | Business Office |
| 03/09 | GOSS, MELISSA A | Administration |
| 03/09 | JANKOWSKI, PATRICK J | Surgery |
| 03/09 | LEE, MARSHA LANAE | Speech Therapy |
| 03/09 | THRUSH, SAMUEL MARK | Lab |
| 03/10 | BROOKSHIER, ROSEMARY | Grand Teton |
| 03/10 | CHALLENDER, ROBIN Y | Pharmacy |
| 03/10 | CROSTHWAIT, CHARLES DEAN | Information Systems |
| 03/11 | ACOSTA, LILIANA | Business Office |
| 03/11 | DALTON, KARLIE THURGOOD | Community Care-Channing |
| 03/11 | JONES, ANGELA KAY | Physical Therapy |
| 03/11 | KUHARSKE, ALISA CHRISTINE | Radiology |
| 03/11 | SHAW, TRENT E | Community Care-Rexburg |
| 03/11 | VILLEGAS, CARLOS | Business Office |
| 03/11 | WATSON, BONNIE J. | Eastern Idaho Foot Clinic |
| 03/12 | DICKINSON, JOHN | Dickinson Neurological Surgery |
| 03/12 | LARSON, KATRINA ADELL | Teton Cancer Institute |
| 03/12 | LODER, KENADIE MICHELLE | PIC Pocatello |
| 03/12 | MOORE, DEREK JAMES | Physical Plant |
| 03/12 | NELSON, MATT R | Pain Specialists of ID |
| 03/13 | CRUMPTON, KYLEE | Labor & Delivery |
| 03/13 | DUMMER, MACIE LYNN | Business Office |
| 03/13 | DURRANT, CAMILLE YVONNE | Grand Teton |
| 03/13 | PALMA, RODRIGO | Information Systems |
| 03/13 | RUSSELL, KYLIE KELLI | Radiology |
| 03/13 | SIERRA, NOHELY | Teton Cancer Institute |
| 03/14 | AUSTIN, JESSICA KRISTINE | Primary Care Specialists |
| 03/14 | BAMBARGER, STEVEN DANIEL | Teton Cancer Institute |
| 03/14 | HINCKLEY, DANIEL | Hinckley ENT |
| 03/14 | HOPE, STORMY GAYLE | Surgery |
| 03/14 | SMITH, JOSHUA | Finance |
| 03/14 | WADSWORTH, SARALEE | Mountain View Infusion Service |
| 03/15 | BODILY, SOREN L | Physician Management Services |
| 03/15 | JARDINE, CODY MATTHEW | Business Office |
| 03/15 | MCMURTREY, TREENA DEANNE | Creekside Surgery Center |
| 03/15 | STEVENS, CHRISTINE KAARI | Teton Cancer Institute |
| 03/15 | WAETJE, AMY A. | Prescription Center Infusions |
| 03/16 | BAIR, SHEYANN M | Channing Redicare Clinic |
| 03/16 | MAYS, DEBRA JEAN | Physician Management Services |
| 03/16 | MOSER, FRANCIS B | BMC/Johanson Surgery |
| 03/16 | RUBIO, HUGO | Pharmacy |
| 03/16 | SANDERS, STEPHANIE | Teton Cancer Institute |
| 03/16 | SIMMONS, ADAM | Pharmacy |
| 03/17 | BREWINGTON, SHERA | Pain Specialists of ID |
| 03/17 | GOINGS, SYDNEY | PIC Pocatello |
| 03/17 | HUNTSMAN, MCKINZIE A. | Pain Specialists of ID |
| 03/17 | KREBS, GARRETT JOHN | MedSurg |
| 03/17 | MADSEN, KAITLYN | Business Office |
| 03/17 | WAHLQUIST, JESSICA | MedSurg |
| 03/18 | CAMPBELL, MELISSA ANN | Quality Resources |
| 03/18 | FORD, KATHRYN VIRGINIA | Housekeeping |
| 03/18 | KELLY, MELISSA DAWN | Prescription Center Infusions |
| 03/18 | LEWIS, MINDY J. | Pain Specialists of ID-Proc Ct |
| 03/18 | NEWBY, JACKIE SON | Community Care-West Side |
| 03/18 | PASSEY, ALYSSA | Business Office |
| 03/18 | TANNER, ANGELA DONNA | Teton Cancer Institute |
| 03/18 | WILLS, BAILEY RAE | Community Care-West Side |
| 03/19 | BYINGTON, LORI LEE | Premier Speech Therapy |
| 03/19 | HOLLIS, MATTISON ANNE | Population Health |
| 03/19 | ORCHARD, KAILI DAWN | Business Office |
| 03/19 | PALACIOS, KARINA | Housekeeping |
| 03/19 | RANGEL, CARINA | Surgery |
| 03/19 | SMITH, PAULA MARIE | Business Office |
| 03/20 | BITTER, SHARLENE MACKLEY | Labor & Delivery |
| 03/20 | DOWNEY, TYLER C | Pharmacy |
| 03/20 | HARRISON, JILL C. | Labor & Delivery |
| 03/20 | NELSON, JAMES | Surgery |
| 03/20 | NERY, JACQUELINE LISSETTE | Channing Redicare Clinic |
| 03/20 | NUENKE, ANDREW JAMES | Pharmacy |
| 03/21 | ANDERSON, DARCY MARIE | BMC/Johanson Surgery |
| 03/21 | MARSH, KELBEE KAY | Finance |
| 03/21 | SHARP, CASEY DAWN | Lab |
| 03/21 | SWALLOW, BECKY S | Pocatello ENT |
| 03/22 | CAUDILLO RAMIREZ, NANCY | Housekeeping |
| 03/22 | ERICKSON, KELLY STEPHANIE | Prescription Center Infusions |
| 03/22 | FIFE, WESLEY SCOTT | Surgery |
| 03/22 | FURNISS, LOGAN T | Physical Plant |
| 03/22 | HARKNESS, REGINA | Blackfoot Pain Clinic |
| 03/22 | LABRA, JESSIE T | Business Office |
| 03/22 | RIDGWAY, KATELYN | PIC Chubbuck |
| 03/22 | STORK, NICOLE LEE | PIC Chubbuck |
| 03/22 | THOMAS, PATRICIA A. | Pain Specialists of ID |
| 03/22 | YOUNG, NATALIE | Health Information Management |
| 03/23 | NAVARRO, MARISELA | Teton Cancer Institute |
| 03/23 | SARGENT, ANGIE | Peri-Op |
| 03/23 | STEWART, KORTNI | Surgery |
| 03/23 | TENIENTE, GABRIELA | Housekeeping |
| 03/24 | CAMPBELL, KEITH LEO | Lab |
| 03/25 | ADAMS, KYLIE CHRISTINE | Coffee Shop |
| 03/25 | CONYERS, JAMIE | Surgery |
| 03/25 | HIGLEY, MEGAN L | Primary Care Specialists |
| 03/25 | LAMBSON, JUSTUS FLIN | Community Care-West Side |
| 03/25 | MCGINNIS, CASEY AMANDA | Labor & Delivery |
| 03/25 | RAY, DANI KELLOGG | Channing Redicare Clinic |
| 03/25 | SALDANA, SAYRED | Housekeeping |
| 03/25 | WARD, KORI E | Community Care-Pocatello |
| 03/26 | ANSELMI, MORGAN KAY | Radiology |
| 03/26 | RICE, REBECCA | Point of Care |
| 03/26 | SHIGIHARA, KENDRA RAYE | Lab |
| 03/26 | SHRESTHA, UPAMA | Quality Resources |
| 03/26 | STOCKWELL, JASMINE RACHAEL | Quality Resources |
| 03/26 | WAHLQUIST, MICHAEL JAMES | Lab |
| 03/26 | WILLIS, HOWARD JAMES | Community Care-Channing |
| 03/27 | JOSLIN, LINDSEY | Radiation Oncology |
| 03/27 | MCFARLAND, ANGELA ANN | Hinckley ENT |
| 03/27 | SOUCIE, LINDSEY | Surgery |
| 03/27 | WELLS, SAMANTHA JEANNE | PIC Pocatello |
| 03/28 | HANSEN, ERVIN RAY | Quality Resources |
| 03/28 | HARTWIG, TYLER SCOTT | Surgery |
| 03/28 | TAM, SHAUNA LYNN | Surgery |
| 03/29 | BATTLESON, KIMBERLEY MARIE | Physician Management Services |
| 03/29 | BROOKS, NIC R | Radiology |
| 03/29 | DRAK, JOSEPH ALLEN | Peri-Op |
| 03/29 | LILYA, JULIE A | Pain Specialists of ID-Pocatel |
| 03/29 | MURDOCK, CAMILLE | Community Care-Rexburg |
| 03/29 | PECK, MCKENNA ANN | Lab |
| 03/29 | WEST, JULIE H | Prescription Center Infusions |
| 03/29 | WOODHOUSE, JERRI LYNN | Administration |
| 03/30 | CARTER, LINDSEY | Business Office |
| 03/30 | DURTSCHI, MELISSA | Labor & Delivery |
| 03/30 | KARRAKER, KRISTEN | Eastern ID Neurological |
| 03/30 | KOPLIN, JANET JEAN | Pharmacy |
| 03/30 | MATHIS, BRANDEE DAWN | Community Care-Rexburg |
| 03/30 | SILZLY, PAMELA | Creekside Surgery Center |
| 03/30 | STUBBS, LYDIA K. | Business Office |
| 03/31 | SMALL, STEPHNE M | Mountain View Infusion Service |