We're Updating The Beat!
In this newsletter, we'll share company-wide news, including upcoming events, birthdays, spotlights, department news, and more. And now, we're going to be sharing The Beat every week! But that means we need your help.
This newsletter is designed to be informative and collaborative. Do you have a fun story, positive patient feedback, or a funny work picture? Use the form on this page to submit!
Check back on The Beat's main page for more updates. 
There are no limits to what you can accomplish, except the limits you place on your own thinking.

Brian Tracy
Getting ready for the new NICU with brand new Halo Hospital Bassinets Grade One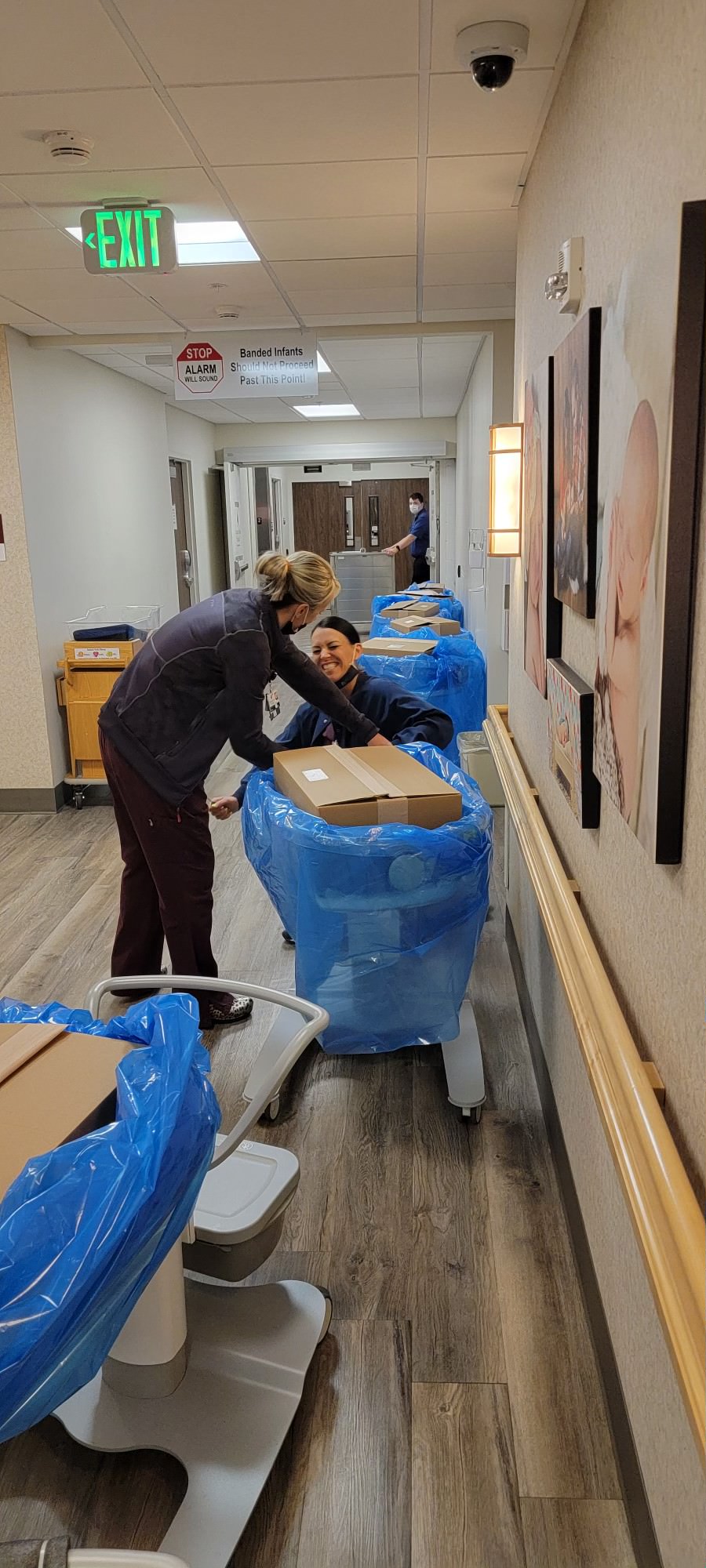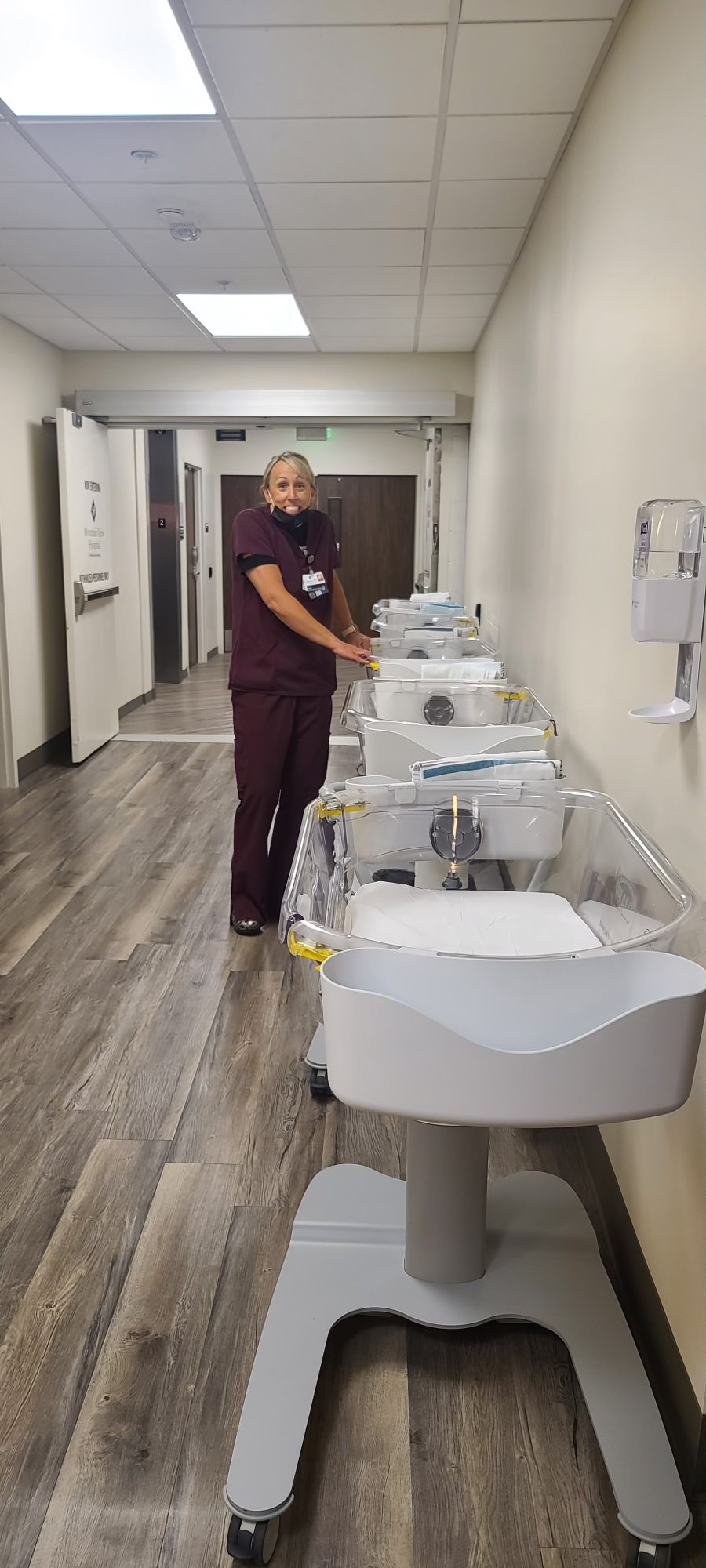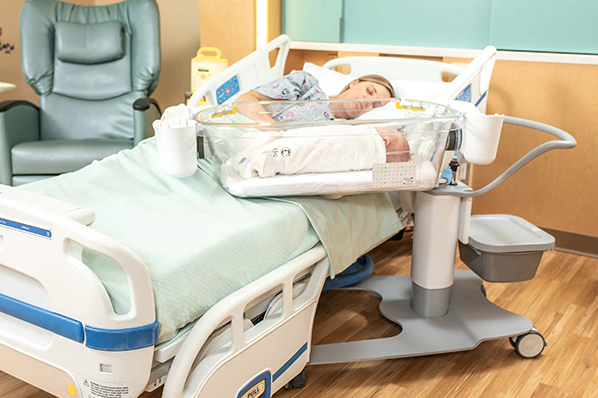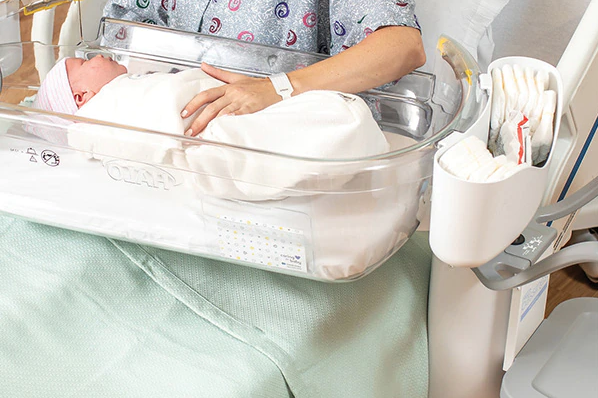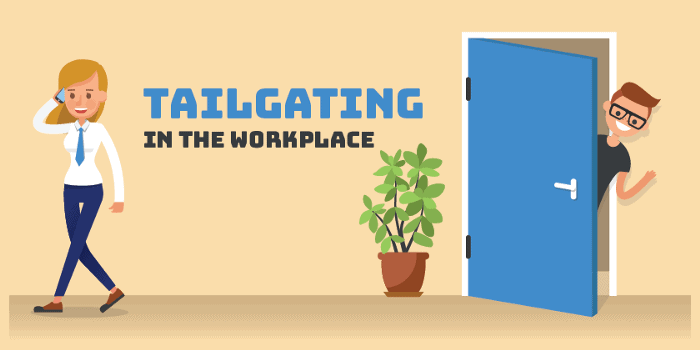 The tailgating attack, also known as "piggybacking," involves an attacker seeking entry to a restricted area that lacks the proper authentication.
The attacker can simply walk in behind a person who is authorized to access the area. In a typical attack scenario, a person impersonates a delivery driver loaded down with packages and waits until an employee opens their door. The attacker asks that the employee hold the door, bypassing the security measures in place (e.g., electronic access control).
How to avoid Tailgating in the workplace:
Be aware of your surroundings – make sure that doors are not propped open, make sure that the door closes all the way behind you as you enter. Always be aware of anyone following you through a door especially into a smart card protected area. Never hold open a door that requires smart card authentication to enter. Look for individuals that avoid eye contact or other human interaction.
Don't be afraid to ask questions – If there is someone that you don't recognize and is not wearing a badge, respectfully ask if you can help them.
Please report any suspicious activity to your manager.
We are now selling Lagoon tickets!
Where: HR, 2635 Channing Way (basement suite)
When: Monday-Friday 8am-5pm
Cost: $55.72 for Single Day Passport (regular price is $75.02!)
Method of Payment: Check or EXACT Cash Only
These passports include Thrilling Rides, Lagoon A Beach, Pioneer Village, and Live Entertainment. Ticket prices are for all ages and are good for the entire 2021 season.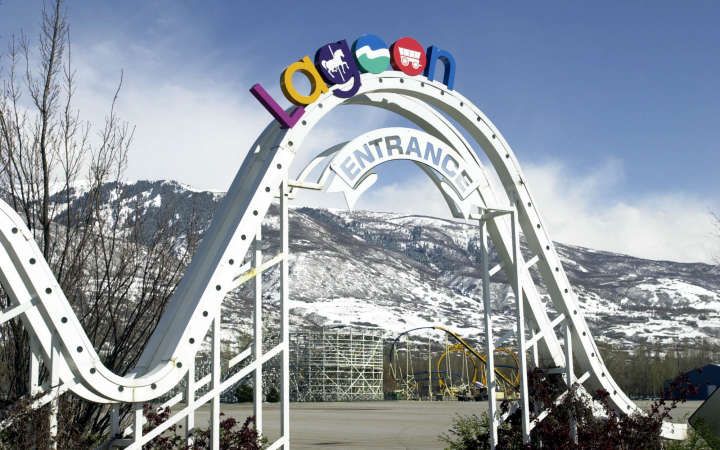 | | | | |
| --- | --- | --- | --- |
| 06/01 | TAYLOR | WHITWORTH | Brad Erickson |
| 06/01 | BREANNE | DOMINGUEZ | Community Care-West Side |
| 06/01 | JEANETTE | NUKAYA | Human Resources |
| 06/01 | REBECCA | FISHER | Marketing |
| 06/02 | BRYCE | CAMPBELL | Channing Redicare Clinic |
| 06/02 | MARISSA | PERSCHON | Surgery |
| 06/02 | ALMA | MENDOZA | Housekeeping |
| 06/02 | KEENAN | CASSIDY | Housekeeping |
| 06/03 | STEPHANIE | ORTENSI | Teton Cancer Institute |
| 06/03 | JORDYN | GODDARD | Community Care-Pocatello |
| 06/03 | SOPHIE | GRILLONE | PIC Pocatello |
| 06/03 | KATHLEEN | KINDRED | Business Office |
| 06/04 | BETTY | MILLER | BMC Admin |
| 06/04 | TYLER | OLSEN | Surgery |
| 06/04 | LISA D | FUNK | Housekeeping |
| 06/04 | AMY | MORSE | Finance |
| 06/05 | HOLLY | BEAUCHAT | Urology Associates of Idaho Fa |
| 06/05 | NANETTE | BROWN | Peri-Op |
| 06/05 | JACQUELINE | SOLIS | Housekeeping |
| 06/06 | BRENDA | FLOYD | Speech Therapy |
| 06/06 | TARENA | THOMAS | Lab |
| 06/06 | JANET | WIRKUS | Quality Resources |
| 06/06 | TAMMY | BROWNING | BMC Shelley |
| 06/06 | JAMIE | DAYBELL | Labor & Delivery |
| 06/06 | EMMA | CASTERSON | Labor & Delivery |
| 06/07 | TERESA | JOHNSON | MedSurg |
| 06/08 | GILLIAN | WOODWARD | Health Information Management |
| 06/08 | BRODY | NIELSEN | Information Systems |
| 06/09 | BRIAN | OSTERMAN | Pharmacy |
| 06/09 | CELESTE | NADAULD | Quality Resources |
| 06/09 | MELANIE | BRONSON | Community Care-Channing |
| 06/09 | EMILY | GORDON | Surgery |
| 06/09 | AMANDA | BOLAINEZ | Surgery |
| 06/09 | JAMES | STEEL | MedSurg |
| 06/10 | SARA | KULOW | BMC/Johanson Surgery |
| 06/10 | MALLELA | PEREZ | Business Office |
| 06/10 | SAMUEL | RITCHIE | Physician Management Services |
| 06/11 | DARBY | WILLIAMS | Teton Cancer Institute |
| 06/11 | EMMA | HAMBLIN | MedSurg |
| 06/12 | JACQUALINE | DARRINGTON | Teton Cancer Institute |
| 06/12 | JULIE | MCMURTREY | Purchasing |
| 06/12 | MIRELLA | RAMIREZ | Lab |
| 06/12 | MAKAYLA | RAWSON | Labor & Delivery |
| 06/13 | CLARATY | STEPHENS | Community Care-West Side |
| 06/14 | BRAD | JENSEN | Channing Redicare Clinic |
| 06/14 | JENNIFER | FLUKE | Brad Erickson |
| 06/14 | KATIE | BUTCHER | Labor & Delivery |
| 06/14 | BRITNEY ANNE | HOLLAND | Surgery |
| 06/14 | THOMAS | FUGATE | Business Office |
| 06/15 | ALEJANDRA | NORIEGA | Preventative Services |
| 06/15 | DEBRA | ADAMS | Blackfoot Medical Laboratory |
| 06/15 | JESSICA | CARTER | Pain Specialists of ID |
| 06/15 | MIKKI | TURMAN | Pain Specialists of ID |
| 06/15 | KANDICE | TAYLOR | Peri-Op |
| 06/15 | MICKEY | DUPONT | Labor & Delivery |
| 06/15 | ALLISON M. | SALMONSON | MedSurg |
| 06/15 | ALEXANDER | COLE | Business Office |
| 06/16 | SHEENA | KOERNER | Business Office |
| 06/17 | PATRICIA | VENCES | Lab |
| 06/17 | ELISABETH | MARTINEZ | Business Office |
| 06/18 | SARAH | RIBARDI | Radiology |
| 06/18 | KELSEY | HAGERTY | Radiology |
| 06/18 | BRIANNE | PROUSE | Radiology |
| 06/18 | LISA | TALAMANTEZ | Lab |
| 06/19 | BRUCE | PETERSON | Pulmonary Function Test |
| 06/19 | KASSANDRA | OLSON | Channing Redicare Clinic |
| 06/20 | NATALIE | BLACKHAWK | PIC Pocatello |
| 06/20 | JORDAN | SCOTT | Community Care-Rigby |
| 06/20 | KURT | STOCKS | Surgery |
| 06/20 | MADISON | WATERS | Surgery |
| 06/20 | LETICIA | PERKINS | Housekeeping |
| 06/21 | NANCY | OLER | Teton Cancer Institute |
| 06/21 | JAMIE | LA MORENA | Radiology |
| 06/21 | CRISTINA | NWOSU | BMC Admin |
| 06/21 | SHONDA | QUEEN | Peri-Op |
| 06/22 | CHANDRA | RICHTER | Lab |
| 06/22 | JANETTE | SILVA | BMC/Johanson Surgery |
| 06/23 | MICHAEL | BROOKS | Quality Resources |
| 06/23 | ISAAC | MOWERS | MedSurg |
| 06/24 | JAKE | MAUGHAN | Respiratory Therapy |
| 06/24 | SKYLIE | GOMEZ | Pharmacy |
| 06/24 | PAULA | SIMMERS | Mountain View Infusion Service |
| 06/24 | ALEXIS | BROWN | Pain Specialists of ID |
| 06/24 | MATTHEW | WINTERBOTTOM | Peri-Op |
| 06/24 | ZACHARY | MONSON | Surgery |
| 06/25 | KYLE | PETERSON | Quality Resources |
| 06/25 | CATHERINE | HEINER | Channing Redicare Clinic |
| 06/25 | MELISSA | YOUNG | BMC/Johanson Surgery |
| 06/25 | MARY | HALL | BMC Admin |
| 06/25 | CASICA | SAUNDERS KMETZ | Machen Family Medicine |
| 06/25 | SIERRA | LAMMERS | PIC Pocatello |
| 06/25 | LORILYN | RASMUSSEN | CC Rigby Lab & Imaging |
| 06/25 | BRANDI | WATT | Labor & Delivery |
| 06/26 | MAKENNA | WILLIAMS | Teton Cancer Institute |
| 06/26 | ANNA | GROOM | Sleep Specialists |
| 06/26 | LORI MICHELLE | BANNER | Blackfoot Medical Imaging |
| 06/26 | ELIZABETH | LANGSTON | Mountain View Infusion Service |
| 06/26 | HANNAH | TALAMANTEZ | Lab |
| 06/26 | AMANDA | HERNANDEZ | Community Care-West Side |
| 06/26 | AMANDA | COOK | Housekeeping |
| 06/27 | SHELBY | HENRIE | Surgery |
| 06/28 | STEVEN | MORALES | Respiratory Therapy |
| 06/28 | AMMON | MALDONADO | Lab |
| 06/28 | CHAD | SIBBETT | Pain Specialists of ID |
| 06/28 | VIRGINIA | WALKER | Community Care-West Side |
| 06/28 | SAMANTHA | CAVINESS | Peri-Op |
| 06/28 | KRIS | HAMMON | Physical Plant |
| 06/29 | SANDRA | FRANCKE | Teton Cancer Institute |
| 06/29 | TIA | MORRELL | Channing Redicare Clinic |
| 06/29 | AMY | ANDRUS | Peri-Op |
| 06/29 | EMILY | BRIGHTON | Human Resources |
| 06/30 | TAMMI | TRAVIS | Wound Care |
| 06/30 | KRYSTON | CARLING | Pharmacy |
| 06/30 | MARY JULIENE | JOHNSON | Speech Therapy |
| 06/30 | JONATHAN | HEINEY | Point of Care |
| 06/30 | ASHLIE | HALL | Community Care-Rigby |
| 06/30 | AMY | CHENG | Labor & Delivery |
| 06/30 | KARA | DIXON | Labor & Delivery |