We're Updating The Beat!
In this newsletter, we'll share company-wide news, including upcoming events, birthdays, spotlights, department news, and more. And now, we're going to be sharing The Beat every week! But that means we need your help.
This newsletter is designed to be informative and collaborative. Do you have a fun story, positive patient feedback, or a funny work picture? Use the form on this page to submit!
Check back on The Beat's main page for more updates. 
What you do today can improve all your tomorrows.

Ralph Marston
We are now selling Lagoon tickets!
Where: HR, 2635 Channing Way (basement suite)
When: Monday-Friday 8am-5pm
Cost: $55.72 for Single Day Passport (regular price is $75.02!)
Method of Payment: Check or EXACT Cash Only
These passports include Thrilling Rides, Lagoon A Beach, Pioneer Village, and Live Entertainment. Ticket prices are for all ages and are good for the entire 2021 season.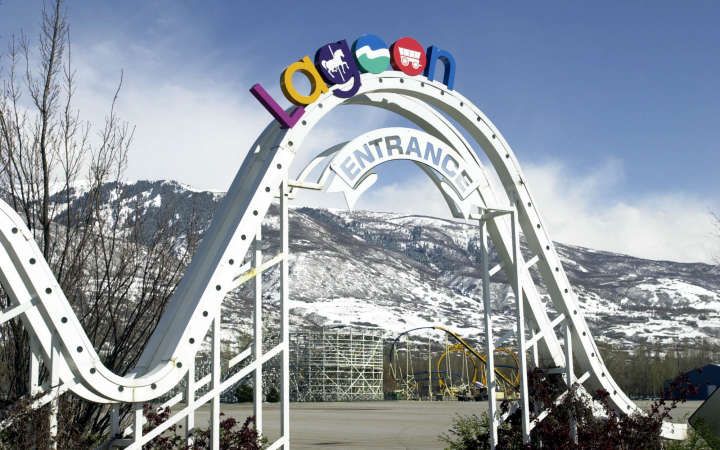 Letter of Appreciation for Advanced Wound Care Staff
Dear Mr. Hayes,
I would like to take this opportunity to express my appreciation and thanks to your wonderful staff.
Everyone, including receptionists, doctors, nurses and physician assistants, was so professional and kind to me. Their treatment of my broken toe was second to none. They are top notch in their field. They always carefully cleaned and dressed the serious wound on the big toe of my right foot.
Your staff was also very compassionate and sensitive to my needs. In addition, they are polite, cheerful and many of them even have a great sense of humor, which is a refreshing change from stuffiness often encountered with medical staffs.
My final visit was last week where I bade a sad "good-bye" to all of your personnel. In addition to being my healthcare custodians, they were also like a family to me and also to my wife, Ginger.
You should be proud of your exceptionally fine medical staff.
Sincerely yours,
Robert E. (Bob) Ziel
Document Storage
We back up the "My Documents" folder on all MVH/IFCH computers.
Your documents will follow you regardless of the MVH/IFCH computer.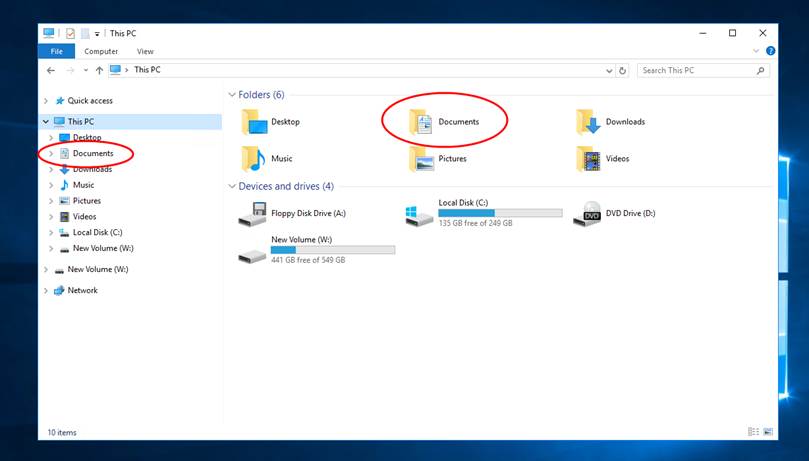 Please store any important documents in this folder. No other folder gets backed-up but the documents folder on our computers.
*We recommend you create shortcuts onto your desktop from the "My Documents" folder.
Keep personal files out of the documents folder as it is monitored and space is limited.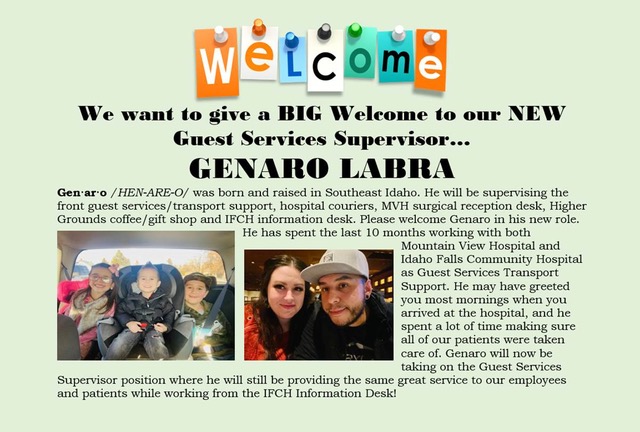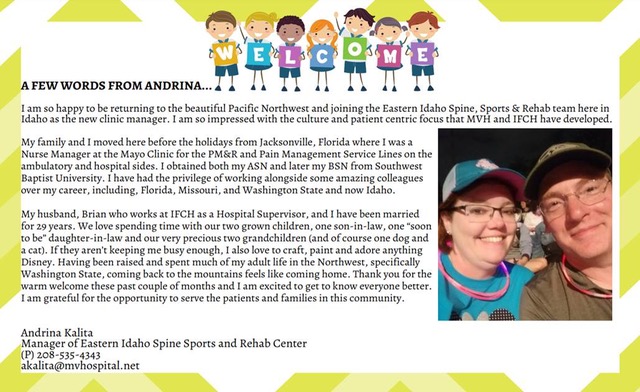 Please give a warm welcome to Shane!
Shane was born and raised in Southeast Idaho.
He spent six years in the United States Marine Corps where he led a Shock Trauma platoon. During his time in service he found his passion for the health care field and nursing.
After the military he received his Bachelors in Public Health Education with an emphasis on Epidemiology. He then shifted his focus and earned his RN and CHT.
When Shane is not working he enjoys spending time with his beautiful wife and 6 year old daughter. As a family they love everything Idaho has to offer year round in the great outdoors. They spend most of their free time skiing, hiking, or riding their bikes.
Shane looks forward to this amazing opportunity and the many challenges ahead as the new manager of Advanced Wound Care and Hyperbaric departments.
Welcome Shane Hayes!!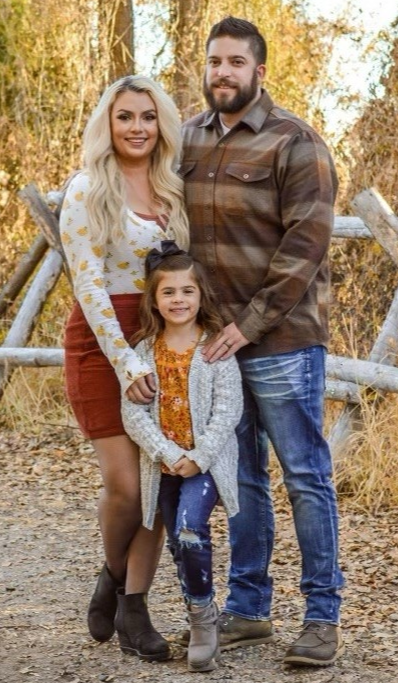 Huge shout out to Central Sterile for being the first department to get 100% of their annual HealthStream courses completed!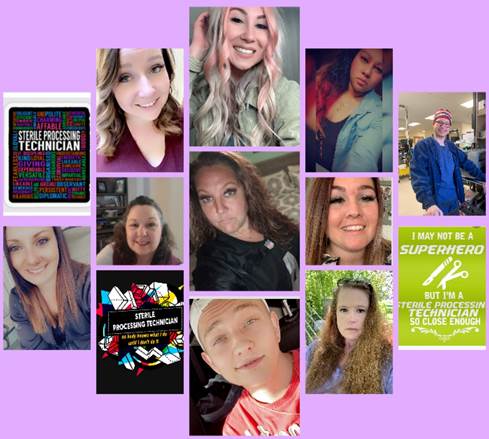 Don't forget, there are only a couple of months left to get them completed. So, get started now if you haven't already. All courses are due by May 31st! Look out next week for the next department to get 100% completion!
Link to HealthStream: www.healthstream.com/hlc/mvh
Call Education if you have any questions! (208) 542-7311
CELLPHONES SHOULD NEVER ENTER A CLEANROOM EVER!
Prescription Center recently conducted an experiment to find out exactly what lived on cell phones. They sampled 5 different people's phones from pharmacy and nursing and had the MVH lab identify the organisms found on the plates. 
Results:
Phone #1 had Staphylococcus species, environmental bacillus species, and Micrococcus luteus (this is found on dust). Pretty normal things to find from the environment and skin.
The rest were not as great.
Phone #2 had Proteus species on it and bacillus. The proteus overwhelmed the other colonies. It looks like they had other Gram negative rods that we couldn't isolate. This is consistent with stool.
3, 4, and 5: all had Micrococcus luteus, Staphylococcus epidermidis, some other Staphylococcus species, Bacillus species, E. coli and Klebsiella. Klebsiella and E. coli are also consistent with stool flora.
With this, everyone should be mindful about where their cell phones goes, how often we clean them, how often we wash our hands, and that CELLPHONES SHOULD NEVER ENTER A CLEANROOM EVER!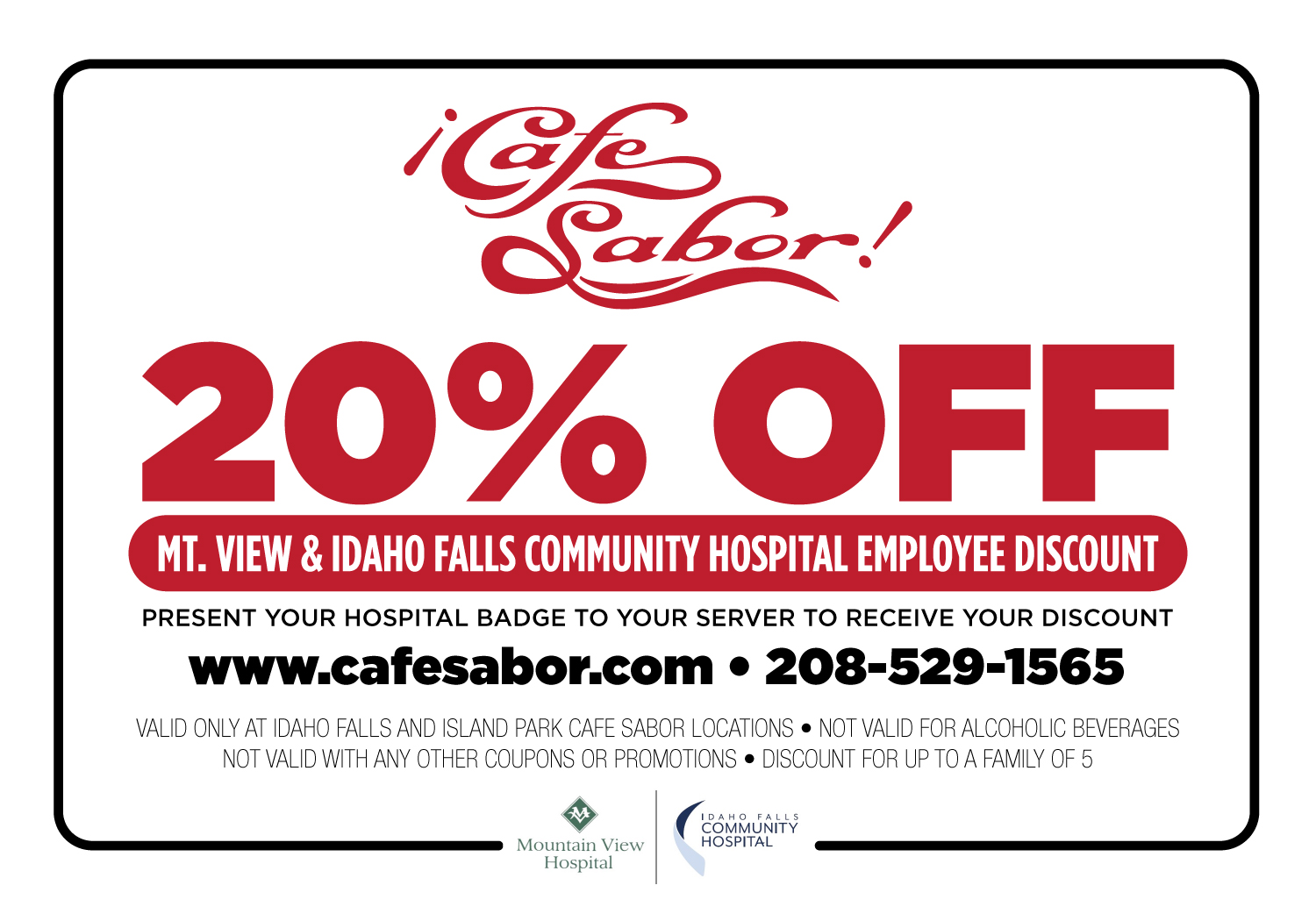 | | | | |
| --- | --- | --- | --- |
| 05/01 | MARYAZUCENA | CUTRIGHT | Pharmacy |
| 05/01 | ANITA | IYAMU-SANUSI | PIC Pocatello |
| 05/01 | CHANCE | CHRISTENSEN | Community Care-Rigby |
| 05/01 | JERRY | MITCHELL | MedSurg |
| 05/01 | GIOVANNI | AQUINO RODRIGUEZ | Population Health |
| 05/02 | BRENDA S | JARVIE | Radiology |
| 05/02 | KATHY | JENKINS | Radiology |
| 05/02 | EMILY | SNELL | Surgery |
| 05/02 | JODIE | ALLEN | Housekeeping |
| 05/03 | LAUNA | ANDERSON | Teton Cancer Institute |
| 05/03 | JORDAN | ADAMS | Pharmacy |
| 05/03 | SHANTAE | HIGGINS | Pain Specialists of ID-Pocatel |
| 05/03 | BETH | PAINTER | Peri-Op |
| 05/03 | BROOKE | DYAL | Labor & Delivery |
| 05/04 | JARET | KOUDELKA | Pharmacy |
| 05/04 | JENNIFER | CHAPMAN | Prescription Center Infusions |
| 05/04 | SHELLIE | JACKMAN | Quality Resources |
| 05/04 | TIFFANY | YANG | BMC/Johanson Surgery |
| 05/04 | SHYLO | OLER | BMC/Johanson Surgery |
| 05/04 | NATALIE | LENZ | Community Care-West Side |
| 05/04 | STEVEN | MERRILL | Grand Teton |
| 05/04 | CALI | ROBISON | Grand Teton |
| 05/04 | JEANNIE | ALLEN | Finance |
| 05/05 | ELIZABETH | MANZANARES | Pharmacy |
| 05/05 | SARAH | COOLEY | PIC Pocatello |
| 05/05 | LINDSAY | ZURITA | Community Care-Channing |
| 05/05 | SARA | WALSH | Labor & Delivery |
| 05/06 | MONICA | BURCH | Blackfoot Pain Clinic |
| 05/06 | AMY | BERRY | Grand Teton |
| 05/06 | GUADALUPE | TERRONES | Grand Teton |
| 05/07 | MARCI | NICHOLLS | Teton Cancer Institute |
| 05/07 | SHELLY | MATHIE | Housekeeping |
| 05/08 | BRIAN | CHAPMAN | Prescription Center Infusions |
| 05/08 | JANET | EVANS | BMC Admin |
| 05/08 | TONYA | HERBST | Community Care-Rexburg |
| 05/08 | KYLIE | COLLINS | Community Care-Channing |
| 05/08 | KRISTINA | BOWCUTT | Surgery |
| 05/08 | MATTHEW | BUTLER | Grand Teton |
| 05/08 | ALAINA | BLACK | Business Office |
| 05/08 | CASEY | HUNTSMAN | Population Health |
| 05/09 | MATTHEW | BOWEN | Prescription Center Retail |
| 05/10 | JAMIE | CASPERSON | Teton Cancer Institute |
| 05/10 | BRIANNA | GENETTI | Labor & Delivery |
| 05/10 | JENNIFER | RAWLINS | Labor & Delivery |
| 05/10 | PHILIPPA | FLETCHER | Surgery |
| 05/10 | COLE | ANDERSON | Housekeeping |
| 05/10 | NIELI | SILERIO | Business Office |
| 05/11 | NOEL | CAZARES | Teton Cancer Institute |
| 05/11 | WHITNEY | COOLEY | Pharmacy |
| 05/11 | JESSICA | CORBRIDGE | Pharmacy |
| 05/11 | ELISE | MCGARY | Pharmacy |
| 05/11 | ERIN | CRITTENDEN | Eastern ID Spine Center (Vlach |
| 05/11 | ASHLEY | WILSON | PIC Pocatello |
| 05/11 | TONYA | BLASER | PIC Pocatello |
| 05/11 | ARIANNA | MARCOTTE | Community Care-Channing |
| 05/11 | RACHEL | SMITH | Labor & Delivery |
| 05/11 | ERIKA | GARCIA | Housekeeping |
| 05/11 | EDNA | MARTINEZ | Business Office |
| 05/12 | JENNA | TRACY | Community Care-Rexburg |
| 05/13 | JULIE | REINWALD | Teton Cancer Institute |
| 05/13 | WILLIAM | SPEAKMAN | Channing Redicare Clinic |
| 05/14 | KRISTEN | JARAMILLO | Teton Cancer Institute |
| 05/14 | JAIME KELLER | ADAMS | Pain Specialists of ID |
| 05/14 | ADALINN | POOLE | Pain Specialists of ID |
| 05/14 | MCKENNA | MARTIN | Business Office |
| 05/15 | TERRISA LYNN | PETERSON | Channing Redicare Clinic |
| 05/15 | RACHELLE | QUINN | Altenburg Joint Replacement Po |
| 05/15 | CRAIG M | SORENSEN | Community Care-West Side |
| 05/15 | MATTHEW | EGAN | Peri-Op |
| 05/15 | CYNTHIA | RASMUSSEN | Labor & Delivery |
| 05/15 | DALILA | CARRILLO | Labor & Delivery |
| 05/15 | KYLEE | JOHNSON | Surgery |
| 05/15 | CABRINA | WRIGHT | Physician Management Services |
| 05/16 | MARIEL | BARNARD | Teton Cancer Institute |
| 05/16 | KRISTEEN | KING | Wound Care |
| 05/16 | D LYLE | LARSEN | Purchasing |
| 05/16 | BRENDA | PATTERSON | Sand Creek Echo |
| 05/16 | ARLENE | GOMEZ | Pain Specialists of ID |
| 05/16 | KENNA | NAUGLE | Eastern ID Spine Center (Vlach |
| 05/16 | MICHELLE | STULTZ | Surgery |
| 05/16 | AYSHA | HEMENWAY | Physician Management Services |
| 05/17 | AMBER | WHITMILL | Teton Cancer Institute |
| 05/17 | KYNDRA | PURCELL | Cardio Pulmonary Rehab |
| 05/17 | DANIELLE | MORTON | Pharmacy |
| 05/17 | JENNIFER | WARD | Prescription Center Retail |
| 05/17 | MCKENZEE | HOWELL | Speech Therapy |
| 05/17 | ELIZABETH | STARKS | Quality Resources |
| 05/17 | SARA | HUNT | Machen Family Medicine |
| 05/17 | KAYLA | SMITH | Community Care-Pocatello |
| 05/17 | ALEJANDRA | LOPEZ | CC Rexburg Lab & Imaging |
| 05/17 | SHATEAL | LANDON | Grand Teton |
| 05/18 | EILEEN | ANDERSON | Teton Cancer Institute |
| 05/18 | TYRELL | PINCOCK | Pharmacy |
| 05/18 | CRISTINA | HAMMOND | BMC/Johanson Surgery |
| 05/19 | MCKAYLA | MCKEE | PIC Pocatello |
| 05/19 | JUSTIN | NIELSEN | Community Care-Channing |
| 05/19 | EDYTHE | CLARK | MedSurg |
| 05/19 | LETISIA | TRONCOSO | Housekeeping |
| 05/19 | LOGAN | OWEN | Business Office |
| 05/19 | MARISSA | CLARKSON | Business Office |
| 05/20 | JONA | HANSEN | Administration |
| 05/21 | NIKKI | BERRETT | Wellness and Recovery |
| 05/21 | DOUGLAS | JANKOWSKI | Quality Resources |
| 05/21 | REBECCA | HARDY | Community Care-Rigby |
| 05/21 | ADRIANA | BUSTAMANTE | Grand Teton |
| 05/21 | LANA | HEDRICK | Creekside Surgery Center |
| 05/22 | KARI | ANDERSON | Lab |
| 05/22 | KADE | CHRISTENSEN | Lab |
| 05/22 | HANNAH | GULL | Pain Specialists of ID |
| 05/22 | MARCIE | BROWN | Community Care-Pocatello |
| 05/23 | EVAN | GRAYSON | Radiology |
| 05/23 | JAMIE | CARTER | Snake River Hospitalists |
| 05/23 | JAMIE | GUDMUNSON | Community Care-Rexburg |
| 05/23 | LOGAN | BLACK | Administration |
| 05/24 | SHAWN | ROBISON | Pharmacy |
| 05/24 | PATRICIA | STADLER | Channing Redicare Clinic |
| 05/24 | MATTHEW | MCKINLAY | Altenburg Joint Replacement Id |
| 05/24 | ANA CRISTINA | VARGAS | Housekeeping |
| 05/25 | AMANDA | CERVANTES | Teton Cancer Institute |
| 05/25 | KIMBERLY | CAPP | Wound Care |
| 05/25 | BRENDA | AERTS | Radiology |
| 05/25 | JOHN | LANDERS | Wellness and Recovery |
| 05/25 | MYKELE ANN | KENNINGTON | Quality Resources |
| 05/25 | TIFFANIE | ANTHONY-ERICKSON | BMC/Johanson Surgery |
| 05/25 | STEPHANIE | PORATH | Surgery |
| 05/26 | BRITNEE | HAFER | Radiology |
| 05/26 | MICHELLE | HALL | Prescription Center Retail |
| 05/26 | DARLENE | ARQUETTE | Lab |
| 05/26 | HAYDEN | WHEATLEY | Pain Specialists of ID |
| 05/26 | MELANIE | CLAWSON | Urology Associates of Idaho Fa |
| 05/26 | LACEY | FIELDING | Labor & Delivery |
| 05/26 | TODD | WEBER | Physical Plant |
| 05/26 | MARIA | HARKER | Business Office |
| 05/26 | CELESTE | BARRON | Business Office |
| 05/27 | KANDIE LOU | CALL | Blackfoot Medical Imaging |
| 05/27 | BRIDGER | HANSEN | Physical Therapy |
| 05/27 | KARIN | TURNER | CC Rigby Lab & Imaging |
| 05/27 | NICOLE | MIKESELL | Pain Clinic |
| 05/27 | KISHAN | ROYCE | MedSurg |
| 05/27 | JENNIFER | SMITH | Administration |
| 05/28 | KARI ANNE | OLDHAM | Lab |
| 05/28 | NATALIE | MCBRIDE | Labor & Delivery |
| 05/28 | TAYLOR | MORTENSEN | Surgery |
| 05/29 | MULUBIRHAN | GHEBREKIDAN | Radiation Oncology |
| 05/29 | KRISTIN | WOLFE | Radiology |
| 05/29 | JOLYNN | THOMAS | PIC Chubbuck |
| 05/29 | CONNIE | MCCLELLAN | Grand Teton |
| 05/29 | REBECCA | MEAD | Housekeeping |
| 05/29 | ANGELA | DANESE | Population Health |
| 05/30 | ARIE | BEARD | Pulmonary Services |
| 05/30 | SAWYER | BRODY | Pharmacy |
| 05/30 | SHANTAE | BAILEY | Channing Redicare Clinic |
| 05/30 | CHERIE | MCPHERSON | Brad Erickson |
| 05/30 | BREANNE | BEREZAY | Machen Family Medicine |
| 05/30 | ASHLEY NANI | BARTHOLICK | Community Care-Rexburg |
| 05/30 | TRAVIS | ARNOLD | MedSurg |
| 05/30 | SHANE | PAYNTER | Information Systems |
| 05/31 | ANGELA | FREEMAN | Quality Resources |
| 05/31 | WILLIAM | TAYLOR | Pain Specialists of ID |
| 05/31 | SHANTAE M. | PENDLETON | Pain Specialists of ID-Proc Ct |
| 05/31 | KELSIE | HANSEN | Primary Care Specialists |
| 05/31 | TRAVIS | VANCE | Information Systems |
| 05/31 | SHAYLA | BARKER | Administration |