Welcome to The Beat
In this newsletter, we'll share company-wide news, including upcoming events, birthdays, spotlights, department news, and more. 
This newsletter is designed to be informative and collaborative. Do you have a fun story, positive patient feedback, or a funny work picture? Use the form on this page to submit!
Check back on The Beat's main page for more updates. 
"It is often the small steps, not the giant leaps, that bring about the most lasting change."

HRM Queen Elizabeth II
Referral Opportunities
We're Hiring!
We have a lot of job openings at the hospitals and across our affiliate clinics. If you know of anyone looking for new opportunity, point them to our job page to browse through our current opportunities. You may even be eligible for a referral bonus!
https://www.mountainviewhospital.org/employment-opportunities/
Introducing Health Equity
Ever hear the saying "An individual's zip code is more predictive of a person's health than their genetic code"? It's true; where you live has a larger impact on a person's health. It impacts access to healthy food, community safety, education, income, housing stability, access to healthcare and many other socioeconomic factors.
These factors are known as social determinants of health (SDOH). And why a "one-size-fits-all" health care model does not fit every patient. Certain patients will require our extra attention and resources to be able to obtain healthcare goals.
Starting this year Mountain View Hospital and Idaho Falls Community Hospital are making a commitment to health equity, which is, the attainment of the highest level of health for all people, where everyone has a fair and just opportunity to attain their optimal health regardless of race, ethnicity, disability, sexual orientation, gender identity, socioeconomic status, geography, preferred language, and other factors that affect access to care and health outcomes (Health equity: CMS Innovation Center, n.d.).
Help us in making health equity a priority in 2023! And stay tuned for more information on health equity and ways to make our organization even more equitable.
References:
Health equity—CMS innovation center. Innovation Center. (n.d.). Retrieved March 15, 2023, from:
Introduction to get healthy Idaho. Get Healthy Idaho. (n.d.). Retrieved March 15, 2023, from: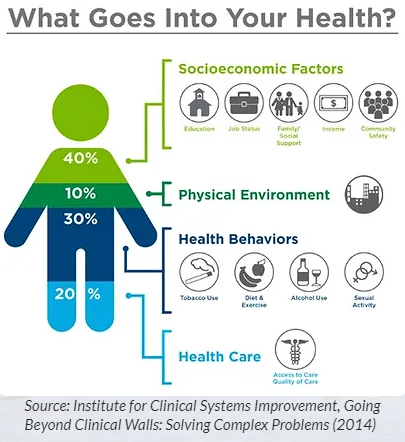 A New Nursing Opportunity
Idaho Healthcare Institute
In conjunction with the College of Eastern Idaho, we've expanded opportunities with the Idaho Healthcare Institute to jumpstart a career in nursing in as little as eight weeks! Trainings are offered for CNAs, LPNs, and RNs. If you or someone you know could benefit from this opportunity, visit their website to start the process.
Proud Sponsors of the Idaho Falls Zoo
Reopening of the Idaho Falls Zoo
Commitment to Excellence Nominations
Recognizing Excellence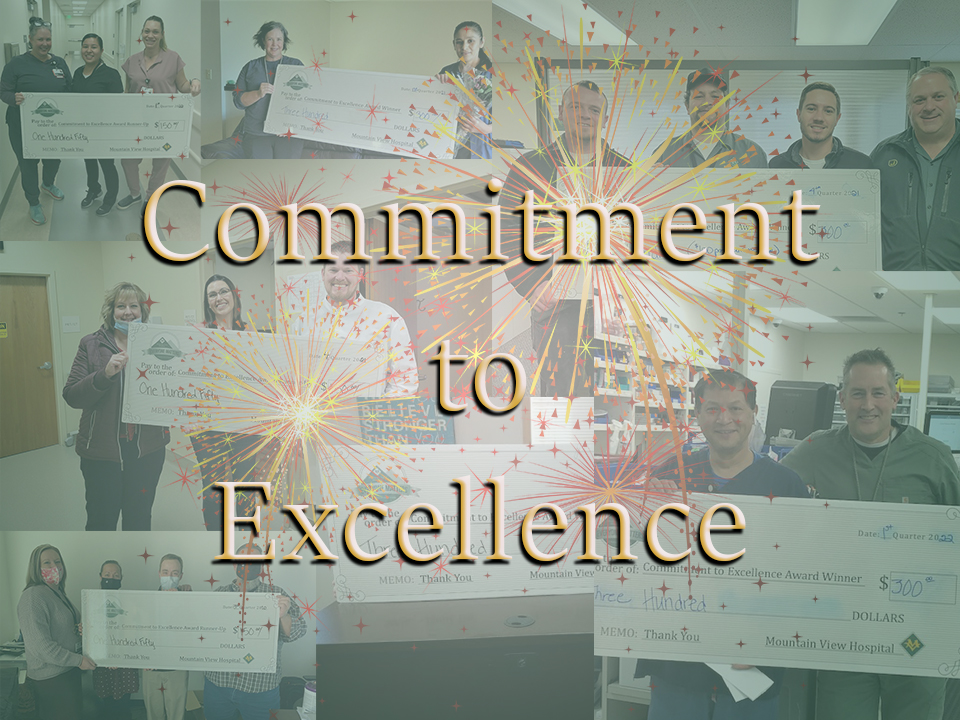 What does commitment mean? The standard definition reads "the state of being dedicated to a cause, activity, etc." The quarterly Commitment to Excellence award is for those employees who exemplify this definition. Look around-do you work with someone who fits this definition? Chances are you do. Maybe it's the nurse that worked past the end of her shift to make sure the new mom was comfortable. Maybe it is the admissions clerk who spent extra time with the patient to help them understand how their insurance works, or maybe it's the cashier in the cafeteria who always greets you with a smile and makes sure you get the cookie you like.
Please take a minute and submit a nomination for these outstanding employees. You can send directly to klefler@mvhospital.net.
Follow Us!
Follow us on Facebook & LinkedIn to stay up to date on the latest hospital news and what our team has been up to!
| | | | | |
| --- | --- | --- | --- | --- |
| MVH | 04/01 | MACKENZIE | BOYD | Altenburg Joint Replacement Po |
| MVH | 04/01 | EVELYN | GOOD | Community Care-Rigby |
| MVH | 04/01 | CLAYTON | WADSWORTH | Surgery |
| MVH | 04/02 | KIMBERLY | ROUNTREE | Radiology |
| MVH | 04/02 | LONA | MATHIE | Pharmacy |
| MVH | 04/02 | CHEYENNE | BANTA | Lab |
| MVH | 04/02 | JENIFER | PARRISH | Labor & Delivery |
| MVH | 04/02 | STETSON | SAXTON | Physical Plant |
| MVH | 04/03 | AARON | HIMRICH | Pharmacy |
| MVH | 04/03 | ANNA | HIMRICH | Prescription Center Retail |
| MVH | 04/03 | JAHTAE | MADRIGAL | Grand Teton Gastroenterology |
| MVH | 04/03 | KRISTINA | HEDMAN | Pain Specialists of ID |
| MVH | 04/03 | ADRIANNA | RICKS | Rexburg Pediatrics |
| MVH | 04/03 | LUCY | WESTFALL | NICU |
| MVH | 04/03 | MADELYNE | BOOTH | NICU |
| MVH | 04/03 | AMBER | STEPHENS | MedSurg |
| MVH | 04/03 | PRESTON | HUMMER | Administration |
| MVH | 04/03 | TEEGAN | LA ROCHELLE | Population Health |
| MVH | 04/04 | GERI | JOHNSON | Teton Cancer Institute |
| MVH | 04/04 | JORDI | HOWELL | Respiratory Therapy |
| MVH | 04/04 | CHEYENNE | BARR | Pulmonary Services |
| MVH | 04/04 | SAMANTHA | VANEVERY | Urology Associates of Idaho Fa |
| MVH | 04/04 | NATALIE JOY | MERRILL | Population Health |
| MVH | 04/05 | CODY | LIKES | Pharmacy |
| MVH | 04/05 | NATASHA | BOYER | Lab |
| MVH | 04/05 | WENDY | HINTZE | BMC/Johanson Surgery |
| MVH | 04/05 | MARGARITA | HERNANDEZ | BMC/Johanson Surgery |
| MVH | 04/05 | ANGELA | ELKINGTON | Peri-Op |
| MVH | 04/06 | KRISTA | LONG | Radiology |
| MVH | 04/06 | AMANDA | SOUCIE | BMC/Johanson Surgery |
| MVH | 04/06 | CODY | EVANS | PIC Mental Health |
| MVH | 04/06 | KRYSTAL | ERICKSON | Peri-Op |
| MVH | 04/07 | SANDRA | PEVNEY | PIC Chubbuck |
| MVH | 04/07 | KELSEY | DESPAIN | Community Care-Rigby |
| MVH | 04/07 | OLIVIA | RUTLEDGE | Peri-Op |
| MVH | 04/07 | TASI | MECHAM | Labor & Delivery |
| MVH | 04/07 | JESSICA | MORTIMER | NICU |
| MVH | 04/07 | SUSAN | ACKLEY | Physician Management Services |
| MVH | 04/08 | KATHERINE | ERICKSON | Teton Cancer Institute |
| MVH | 04/08 | APRIL | DINNEEN | Rocky Mountain Pulmonology |
| MVH | 04/08 | ABBIE | HUGHES | Pain Specialists of ID |
| MVH | 04/08 | AMBER | COX | Labor & Delivery |
| MVH | 04/08 | JENNA | EGAN | Population Health |
| MVH | 04/09 | LEROY | KNIGHT | Mountain View Infusion Service |
| MVH | 04/09 | RILEY | PORTER | Pain Specialists of ID-Pocatel |
| MVH | 04/09 | EMILY | HANSON | NICU |
| MVH | 04/09 | TY | COTTLE | MedSurg |
| MVH | 04/10 | DIXIE R | MCFARLANE | IF Clinic |
| MVH | 04/10 | JOHN | HALL | Pharmacy |
| MVH | 04/10 | MCCALL | BINGHAM | Community Care-Pocatello |
| MVH | 04/10 | TEIYA | EGAN | Labor & Delivery |
| MVH | 04/11 | ETHAN | MCCARTY | Blackfoot Medical Laboratory |
| MVH | 04/11 | LISA | CALDWELL | BMC/Johanson Surgery |
| MVH | 04/11 | ASHLEY | WOOD | PIC Pocatello |
| MVH | 04/11 | MESA | WINCHESTER | Peri-Op |
| MVH | 04/11 | SHANI | JEWKES | Labor & Delivery |
| MVH | 04/11 | SHARADA | BRYARS | Surgery |
| MVH | 04/11 | JEANNETTE | SPATIG | Health Information Management |
| MVH | 04/12 | REAGAN M | HAYES | Quality Resources |
| MVH | 04/12 | JENNI | BORG | Community Care-Rigby |
| MVH | 04/12 | MARY | FRANKLIN | Peri-Op |
| MVH | 04/12 | CHRISSY | RISEDEN | Business Office |
| MVH | 04/13 | RAE | BARZEE | Community Care-Rexburg |
| MVH | 04/13 | HEIDI | BENSON | Labor & Delivery |
| MVH | 04/13 | PAUL | MARCUM | MedSurg |
| MVH | 04/13 | ELIZABETH | SARINANA | Housekeeping |
| MVH | 04/14 | JACOB | GAMBLES | Pain Specialists of ID |
| MVH | 04/14 | AMANDA | STACEY | Community Care-Rigby |
| MVH | 04/14 | CATHERINE | MOOSO | Labor & Delivery |
| MVH | 04/14 | DAVID | HAMBLIN | Information Systems |
| MVH | 04/14 | KASSIE | BROWN | Finance |
| MVH | 04/15 | KRISTIE | MARSHALL | Teton Cancer Institute |
| MVH | 04/15 | HANNAH | HAMM | Pain Specialists of ID |
| MVH | 04/15 | MATTHEW | ANDERSEN | PIC Mental Health |
| MVH | 04/15 | DANIELLE | SAMPSON | Housekeeping |
| MVH | 04/16 | BRIAN DAVID | MILLER | Sleep Specialists |
| MVH | 04/16 | ANGIE | HARTWELL | Prescription Center Infusions |
| MVH | 04/16 | DALLYN | HOPKINS | Pain Specialists of ID-Pocatel |
| MVH | 04/16 | TAYLOR | CRAYTHORN | PIC Pocatello |
| MVH | 04/16 | BONNIE | GRAFF | Community Care-Rexburg |
| MVH | 04/16 | GARY | SENA | Rexburg Pediatrics |
| MVH | 04/16 | KRISTIE | FULLMER | Grand Teton |
| MVH | 04/16 | CIELO | FRANCISCO MACEDA | Business Office |
| MVH | 04/16 | TAMMY | WEBER | Human Resources |
| MVH | 04/17 | NANCY | HEATON | Pain Specialists of ID |
| MVH | 04/17 | SIERRA | DAVENPORT | Labor & Delivery |
| MVH | 04/17 | HAILEY | JOHN | Creekside Surgery Center |
| MVH | 04/18 | HEATHER | COMBS | Teton Cancer Institute |
| MVH | 04/18 | MICHELLE | ESTUS | Lab |
| MVH | 04/18 | CAITLIN | GARDNER | Quality Resources |
| MVH | 04/18 | KASIA | KENNEY | Pain Specialists of ID |
| MVH | 04/18 | RACHEL | CURZON | Pain Specialists of ID-Pocatel |
| MVH | 04/18 | CARISSA | CHRISTIANSEN | Blackfoot Pain Clinic |
| MVH | 04/18 | JOANNA | ANDERSON | Urology Associates of Idaho Fa |
| MVH | 04/18 | CODY | KIRKHAM | Urology Associates of Idaho Fa |
| MVH | 04/18 | LYNETTE | PIERCE | Labor & Delivery |
| MVH | 04/18 | HEATHER | HAYMAN | Business Office |
| MVH | 04/18 | ELENA | NUNEZ | Health Information Management |
| MVH | 04/19 | SCOTT | HOAG | Sleep Specialists |
| MVH | 04/19 | ZACHARY | HEIDEMAN | Physical Therapy |
| MVH | 04/19 | BAILEE | VANDEVER | Rocky Mountain Spine and Sport |
| MVH | 04/19 | ANGELA | CERVANTES | BMC/Johanson Surgery |
| MVH | 04/19 | TYSON | SCOTT | Administration |
| MVH | 04/20 | DAWN | HOADLEY | Pharmacy |
| MVH | 04/20 | MICHAEL | LEEMHUIS | Quality Resources |
| MVH | 04/20 | ASHLEY | WARD | Brad Erikson |
| MVH | 04/20 | JOSHUA | HANSEN | Community Care-Pocatello |
| MVH | 04/20 | KIMBRIEL | SHOKES | PIC Chubbuck |
| MVH | 04/20 | CARLY | BLAYLOCK | Labor & Delivery |
| MVH | 04/20 | SINDY | BRAITHWAITE | Grand Teton |
| MVH | 04/20 | KC | GLORFIELD | Population Health |
| MVH | 04/21 | BRIDGETTE | MARIN | Grand Teton Gastroenterology |
| MVH | 04/21 | JENNIFER | HANNEMAN | Pain Specialists of ID-Proc Ct |
| MVH | 04/21 | MALYSSA | DOTY | Urology Associates of Idaho Fa |
| MVH | 04/21 | LINDSEY | MARTIN | MedSurg |
| MVH | 04/21 | KARLEE | JUDD | Physician Management Services |
| MVH | 04/22 | RYAN | RUSHER | Purchasing |
| MVH | 04/22 | SARA | KAPPAS | Blackfoot Medical Imaging |
| MVH | 04/22 | KIARA | WRIGHT | Pain Specialists of ID |
| MVH | 04/22 | TARA | CLEVERLEY | Machen Family Medicine |
| MVH | 04/22 | TREVOR RANDALL | BARTLETT | Community Care-West Side |
| MVH | 04/22 | RENEE | RAMMELL | Peri-Op |
| MVH | 04/22 | MELISSA | LYON | Labor & Delivery |
| MVH | 04/22 | SHERRY | BEARD | Workmens Compensation |
| MVH | 04/22 | JORDIN | MILLWARD | Population Health |
| MVH | 04/24 | KELSEY | CARDENAS | Lab |
| MVH | 04/24 | BAYLEE | WHITNEY | Blackfoot Medical Laboratory |
| MVH | 04/24 | CANDICE | MAYNARD | Pain Specialists of ID-Pocatel |
| MVH | 04/24 | MARIA | CABALLERO | Housekeeping |
| MVH | 04/24 | KARA | LUTKINS | Business Office |
| MVH | 04/24 | PAM | PETERSEN | Emergency Department (ED) |
| MVH | 04/25 | BAILIE | TURNER | Teton Cancer Institute |
| MVH | 04/25 | JOLEE | NELSON | Pain Specialists of ID |
| MVH | 04/25 | MELISSA | RUMBLE | Rocky Mountain Spine and Sport |
| MVH | 04/25 | LARRY | CURTIS | Community Care-Rigby |
| MVH | 04/25 | SONIA | CASTRO | Surgery |
| MVH | 04/25 | BARBARA | LARIMER | Housekeeping |
| MVH | 04/25 | KELSEY | GUDMUNSON | Business Office |
| MVH | 04/26 | JANET | CARPENTER | Quality Resources |
| MVH | 04/26 | CONNIE | HODGES | Workmens Compensation |
| MVH | 04/26 | HAILEE | POOLE | Business Office |
| MVH | 04/26 | KEN | CHIONO | Information Systems |
| MVH | 04/27 | ALLIX JORDAN | PETERSEN | Teton Cancer Institute |
| MVH | 04/27 | TRAVIS | TAYLOR | Sleep Lab |
| MVH | 04/27 | AUTUMN | ELLIS | Pulmonary Services |
| MVH | 04/27 | JARICA | WADSWORTH | Point of Care |
| MVH | 04/27 | PAIGE | POSTON | Pain Specialists of ID |
| MVH | 04/27 | GARETT | JOHNSON | Pain Specialists of ID |
| MVH | 04/27 | TRUDY | SIMPSON | BMC/Johanson Surgery |
| MVH | 04/27 | RHONDA | SANDERS | Business Office |
| MVH | 04/27 | KRISTEN | SMITH | Business Office |
| MVH | 04/28 | ASHLEY | KRANTZ | IF Clinic |
| MVH | 04/28 | MCKENNA | MATUAUTO | Lab |
| MVH | 04/28 | LAURA | MEZA | Quality Resources |
| MVH | 04/28 | ANDRINA | KALITA | Quality Resources |
| MVH | 04/28 | KAREN | THOMPSON | Pain Specialists of ID |
| MVH | 04/28 | JENNIFER | LEIKER | Peri-Op |
| MVH | 04/29 | CELESTE | KILLIAN | Teton Cancer Institute |
| MVH | 04/29 | AMANDA | UNDHJEM | Urology Associates of Idaho Fa |
| MVH | 04/29 | BRYAN | HAMMAR | Community Care-Rigby |
| MVH | 04/29 | TAELOR | ANDERSON | Peri-Op |
| MVH | 04/29 | MICHAEL | MARION | Peri-Op |
| MVH | 04/29 | SAIGE | WALLACE | Business Office |
| MVH | 04/30 | CHRISTINE | LURUS | Pharmacy |
| MVH | 04/30 | LORIE | BURKE | Prescription Center Infusions |
| MVH | 04/30 | STEVEN | NAWROCKI | Pain Specialists of ID-Proc Ct |
| MVH | 04/30 | BRITTNEY | CRISP | CC Rexburg Lab & Imaging |
| MVH | 04/30 | TYRA | SIEPERT | Endoscopy |
| MVH | 04/30 | JEREMY | GILBERT | Surgery |
| MVH | 04/30 | OWEN | NEVES | Finance |
| MVH | 04/30 | REMINGTON | KELLER | Emergency Department (ED) |