We are currently experiencing network issues.  If you need to reach the hospital please call (208) 541-0043. Click here to learn more.
Welcome to The Beat
In this newsletter, we'll share company-wide news, including upcoming events, birthdays, spotlights, department news, and more. 
This newsletter is designed to be informative and collaborative. Do you have a fun story, positive patient feedback, or a funny work picture? Use the form on this page to submit!
Check back on The Beat's main page for more updates. 
"The roots of all goodness lie in the soil of appreciation for goodness."

Dalai Lama
Referral Opportunities
We're Hiring!
We have a lot of job openings at the hospitals and across our affiliate clinics. If you know of anyone looking for new opportunity, point them to our job page to browse through our current opportunities. You may even be eligible for a referral bonus!
https://www.mountainviewhospital.org/employment-opportunities/
Idaho Heart Foundation
Their mission is to educate the community and raise awareness about cardiovascular health, with a focus on CPR and AED training. We are grateful that we got to be a part of this amazing event and help raise money for such a great cause.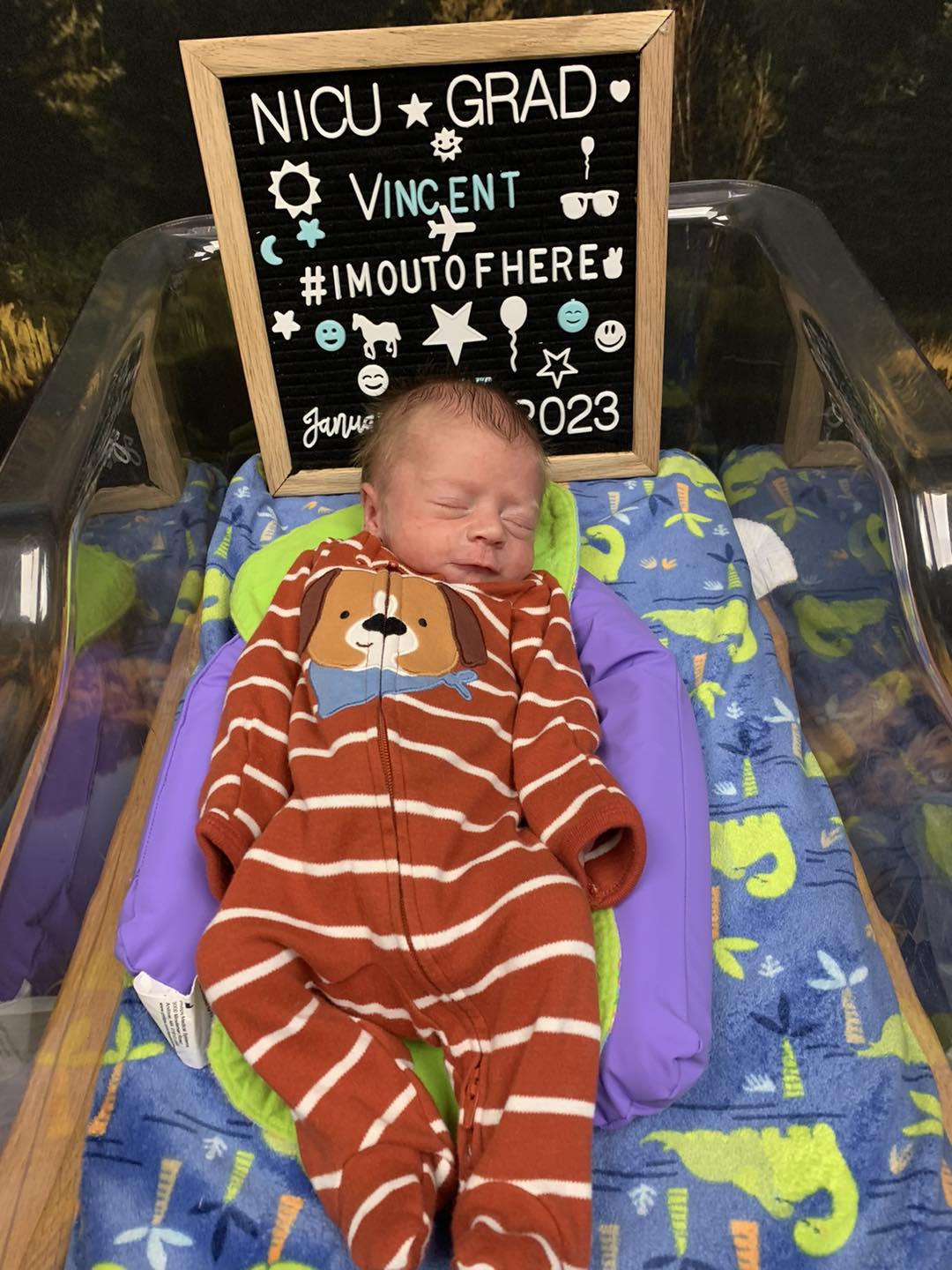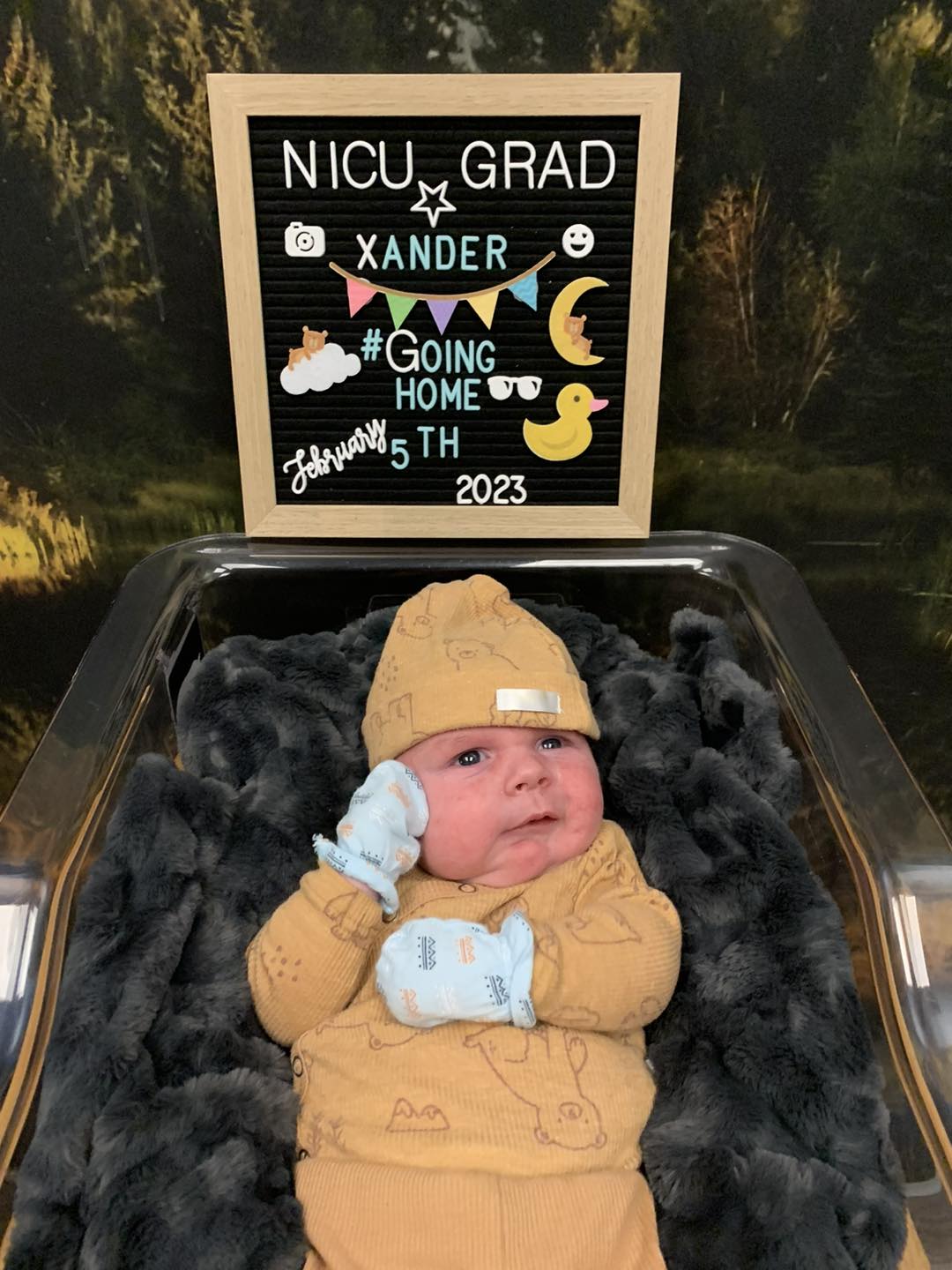 Community Food Basket
We would like to give a big thank you to all of our employees who donated cans to help out the Community Food Basket - Idaho Falls! We are proud to be supporters of this great cause
Winner of Idaho's #1 Baby Bump!
Great big congratulations to Samantha from Pocatello! She's got Idaho's #1 Baby Bump and a brand new nursery from Mountain View Hospital's new NICU and Z103!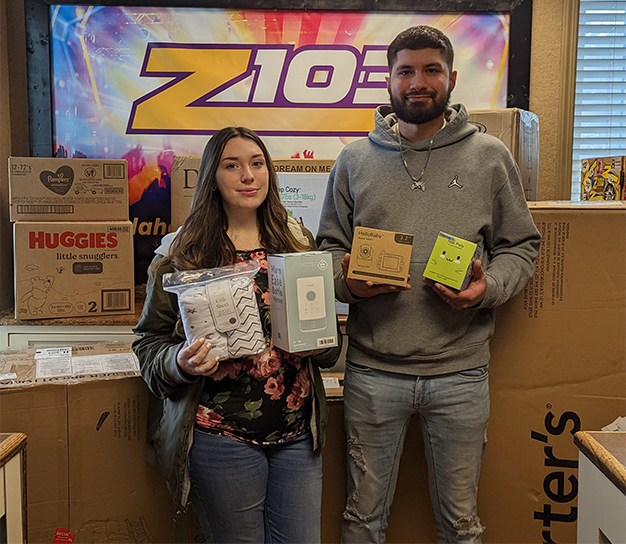 Commitment to Excellece
Quarter 4, 2022 Nominations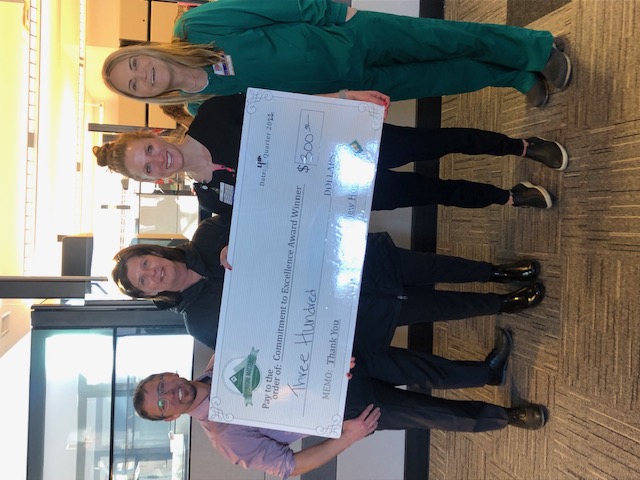 Sarah Messenger—WINNER!
I wanted to nominate a nurse with the biggest heart in the world! Sarah Messenger RN at the Mountain View Infusion Center was working the other day when we had a young man who only spoke Spanish came in who was very ill and needed to be admitted to the hospital to save his life. The patient refused to be admitted due to having a 1 year old child at home that he needed to care for. Sarah immediately called her husband and explained the situation and they decided they would take the little child into their home and care for the child so the patient could be admitted to the hospital.
Sarah herself has suffered with her own health problems and didn't hesitate to help a stranger in need. It's so great to work with people who show so much compassion to our patients, it shows how much tenderness can reach far beyond words, even language barriers. Such a privilege to work with Sarah!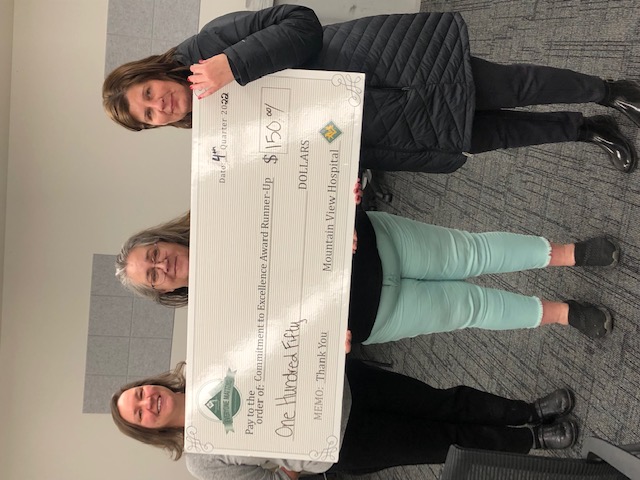 Laurie Soliday—RUNNER UP!
I would like to nominate Laurie Soliday for the Commitment to Excellence award. Please see the email from Mr. Bautista regarding her. She is a great asset to our Insurance Follow Up/Denials team and she is the Team Lead for the Contract Manager Team. She knows her insurance contracts inside and out and that helps tremendously in the appeals process.
Ms. Weisert,
I am writing you to sing the praises of Laurie Soliday. I had some surgery back in March of this year, and had some insurance hiccups, but Laurie has been helping me over the last few months, and I have never had a better interaction with any sort of billing / insurance than I have had with Laurie.
She has been extremely helpful, her knowledge of her system and the insurance companies system has shown to be extensive. She has always been cheerful, and demonstrated a genuine willingness to help me navigate the minefield that dealing with insurance can sometimes be.
You have an exceptional employee, and a genuinely good person working on your staff. She brings great credit to your organization. Thank you, and please feel free to again give my thanks to her, and let her know she is doing a wonderful job.
V/R, Michael Bautista
Kimm Kapp
Kim is always going above and beyond at everything she does. Kim puts her job first and foremost. She is a hard worker and is very knowledgeable. She has fantastic communication skills, and is always on her "A Game". Kim is always lending a hand to help anyone with anything she can. She will go the extra mile for anyone. She cares so much for our patients and always assures that their visit is warm and welcoming. Kim is passionate about her job and has a fun sense of humor. ​

Brandi Watt
I would like to nominate Brandi Watt. She took a huge risk coming to us to help us build our NICU. She has created policies, helped order the needed equipment, and educated all our staff to the special care needed for our littlest babies. We would not be able to be doing what we are doing without all her efforts. However the biggest reason I want to nominate her is her constant willingness to come in and help when help is needed. She is part time and usually works full time hours. She is available all hours for staff to call if they have questions. She comes in with preterm or sick infants to help get them settled, and usually stays until the nurses feel confident with the care. She is constantly working on improving our education, and coming up with clever ways to not only make it educational, but also fun for the nurses. She has been able to instill confidence in our nurses, and teaches in a way that never makes anyone feel stupid or incompetent. She is a tremendous asset to our unit, and deserve the recognition for what she has brought to us.
Commitment to Excellence Nominations
Recognizing Excellence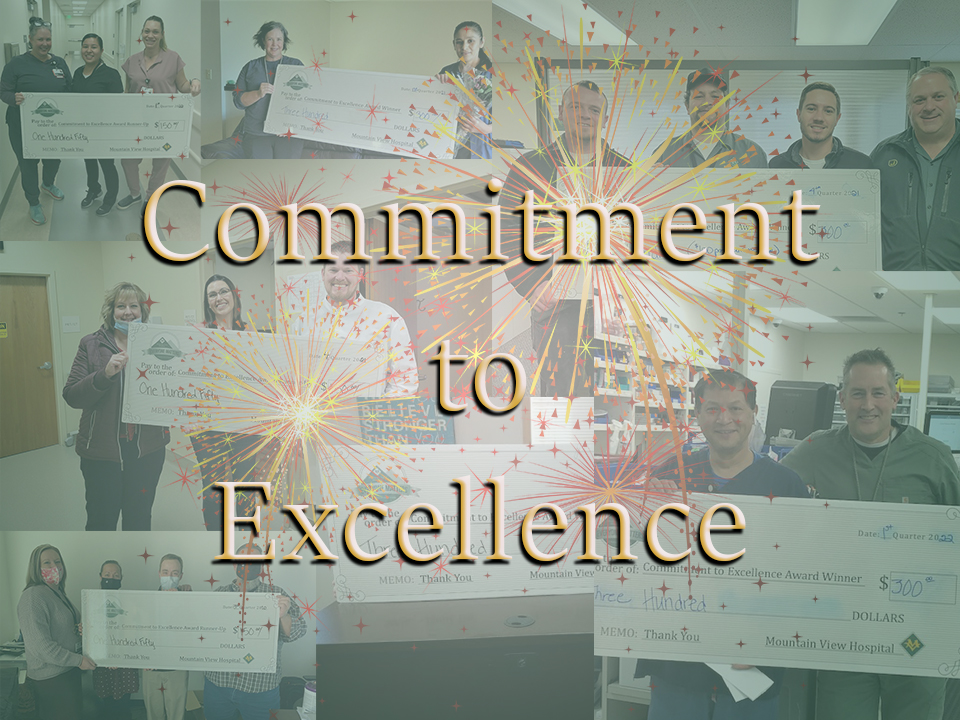 What does commitment mean? The standard definition reads "the state of being dedicated to a cause, activity, etc." The quarterly Commitment to Excellence award is for those employees who exemplify this definition. Look around-do you work with someone who fits this definition? Chances are you do. Maybe it's the nurse that worked past the end of her shift to make sure the new mom was comfortable. Maybe it is the admissions clerk who spent extra time with the patient to help them understand how their insurance works, or maybe it's the cashier in the cafeteria who always greets you with a smile and makes sure you get the cookie you like.
Please take a minute and submit a nomination for these outstanding employees. You can send directly to klefler@mvhospital.net.
Follow Us!
Follow us on Facebook & LinkedIn to stay up to date on the latest hospital news and what our team has been up to!
| | | | | |
| --- | --- | --- | --- | --- |
| MVH | 03/01 | KAYLA | EGBERT | Radiology |
| MVH | 03/01 | DENISE | PALMA-TORRES | Blackfoot Medical Imaging |
| MVH | 03/01 | KAYLEY | JOHANSON | Pharmacy |
| MVH | 03/01 | TERI | SMITH | PIC Pocatello |
| MVH | 03/01 | JAYLENE | BARTH | CC Rigby Lab & Imaging |
| MVH | 03/01 | MARY | BEEDLE | Housekeeping |
| MVH | 03/01 | BAILEY | COOK | Business Office |
| MVH | 03/02 | JORDAN | TRIVELY | Pharmacy |
| MVH | 03/02 | AYLIN | MARTINEZ SANCHEZ | Community Care-Channing |
| MVH | 03/02 | ELIZABETH | MATTHES | Labor & Delivery |
| MVH | 03/02 | NATHAN | MIYASAKI | Physical Plant |
| MVH | 03/02 | MARIELA | ALVAREZ | Business Office |
| MVH | 03/02 | CHLOE | JUIEL | Business Office |
| MVH | 03/03 | LEAH | SCHREINER | Teton Cancer Institute |
| MVH | 03/03 | LAUREN | NIELSON | Wound Care |
| MVH | 03/03 | PAUL | POMEROY | Pharmacy |
| MVH | 03/03 | JADONNA | DORSEY | Pharmacy |
| MVH | 03/03 | MELISA | STACEY | Channing Redicare Clinic |
| MVH | 03/03 | ALISHA | SECHSER | Labor & Delivery |
| MVH | 03/03 | JARED | YOUNG | Physical Plant |
| MVH | 03/04 | GLENDA | AESCHBACHER | Radiation Oncology |
| MVH | 03/04 | TRUDI | POOLE | Quality Resources |
| MVH | 03/04 | ANGELINA | VEGA | Idaho Falls Arthritis Clinic |
| MVH | 03/04 | TAYLOR | GARZA | BMC/Johanson Surgery |
| MVH | 03/04 | SHIRLEY | BURKE | Peri-Op |
| MVH | 03/04 | BRINLIE | YANCEY | Labor & Delivery |
| MVH | 03/04 | HANNAH | WHITT | Labor & Delivery |
| MVH | 03/05 | CATHERINE | STEWART | Teton Cancer Institute |
| MVH | 03/05 | JANELL | PORTER | Radiology |
| MVH | 03/05 | ASHLEY | HOMER | Lab |
| MVH | 03/05 | TYRONNE | WHITMAN | Quality Resources |
| MVH | 03/05 | ALYSSA | ORR | Pain Specialists of ID |
| MVH | 03/05 | KAITLYN | SARGENT | Peri-Op |
| MVH | 03/05 | MEGHAN | BEREZAY | Peri-Op |
| MVH | 03/05 | COURTNEY | STEED | Health Information Management |
| MVH | 03/05 | SKYLER | SIMPSON | Information Systems |
| MVH | 03/05 | MICHAEL | KUNKEL | Finance |
| MVH | 03/06 | ARIANNE | FERGUSON | Quality Resources |
| MVH | 03/06 | RONDA | DIAL | Idaho Falls Arthritis Clinic |
| MVH | 03/06 | JILL | HUFFMAN | Rocky Mountain Spine and Sport |
| MVH | 03/06 | GRACIE | SMITH | Community Care-West Side |
| MVH | 03/06 | CAROL | FOX | Peri-Op |
| MVH | 03/06 | REGINA | DEVISSER | Business Office |
| MVH | 03/06 | KATIE | JUDY | Physician Management Services |
| MVH | 03/06 | KELSEY | HARDING | Physician Management Services |
| MVH | 03/07 | ROD | CLEVERLEY | Hyperbarics |
| MVH | 03/07 | NED | HILLYARD | Quality Resources |
| MVH | 03/07 | KATHY | WAGGONER | Blackfoot Pain Clinic |
| MVH | 03/07 | KELLY | GRANDELL | Hinckley ENT |
| MVH | 03/07 | MEGAN | ABEGGLEN | Community Care-Rexburg |
| MVH | 03/07 | SHAD | CRAPO | Community Care-Rexburg |
| MVH | 03/07 | CHRISTINE | HART | NICU |
| MVH | 03/07 | AMANDA | STEWART | MedSurg |
| MVH | 03/07 | CARMEN | LACY | Workmens Compensation |
| MVH | 03/08 | MISTY | WELKER | Teton Cancer Institute |
| MVH | 03/08 | GORDON | DIXON | Wound Care |
| MVH | 03/08 | JACOB | HOUGHTON | Radiology |
| MVH | 03/09 | MARSHA | LEE | Speech Therapy |
| MVH | 03/09 | SAMUEL | THRUSH | Lab |
| MVH | 03/09 | KYREE | BRANSON | Business Office |
| MVH | 03/09 | JILL | UNDHJEM | Population Health |
| MVH | 03/10 | ROBIN | CHALLENDER | Pharmacy |
| MVH | 03/10 | ANGELA | BUNK | Quality Resources |
| MVH | 03/10 | AVERY | JOHNSON | Community Care-Rigby |
| MVH | 03/10 | ROSEMARY | BROOKSHIER | Grand Teton |
| MVH | 03/10 | KELSEY | LUPER | Housekeeping |
| MVH | 03/10 | CHARLES | CROSTHWAIT | Information Systems |
| MVH | 03/10 | EMILY | LOWDER | Physician Management Services |
| MVH | 03/11 | ANGELA | JONES | Physical Therapy |
| MVH | 03/11 | BONNIE | SEYFERT | Eastern Idaho Foot Clinic |
| MVH | 03/11 | TRENT | SHAW | Community Care-Rexburg |
| MVH | 03/11 | ALISA | KUHARSKE | Business Office |
| MVH | 03/12 | KATRINA | LARSON | Teton Cancer Institute |
| MVH | 03/12 | BRYNDIE | CHATFIELD | Physical Therapy |
| MVH | 03/12 | STETSON | FISHER | Lab |
| MVH | 03/12 | MARINA | RAMIREZ | Machen Family Medicine |
| MVH | 03/12 | KENADIE | LODER | PIC Pocatello |
| MVH | 03/12 | DEREK | MOORE | Physical Plant |
| MVH | 03/12 | CASSIE | SMOUSE | Administration |
| MVH | 03/13 | KYLIE | RUSSELL | Radiology |
| MVH | 03/13 | CAMILLE | DURRANT | Peri-Op |
| MVH | 03/14 | PAMELA | CONNERS | Quality Resources |
| MVH | 03/14 | SARALEE | WADSWORTH | Surgery |
| MVH | 03/14 | JOSHUA | SMITH | Finance |
| MVH | 03/15 | CHRISTINE | STEVENS | Teton Cancer Institute |
| MVH | 03/15 | DAVID | TOLSON | Sleep Specialists |
| MVH | 03/15 | AMY | WAETJE | Prescription Center Infusions |
| MVH | 03/15 | JAMIE | BACA | BMC/Johanson Surgery |
| MVH | 03/15 | TREENA | MCMURTREY | Creekside Surgery Center |
| MVH | 03/15 | CODY | JARDINE | Business Office |
| MVH | 03/15 | MARIAH | EILANDER | Business Office |
| MVH | 03/15 | SOREN | BODILY | Physician Management Services |
| MVH | 03/16 | TAMMY | GARCIA | Eastern ID Neurological |
| MVH | 03/16 | ADAM | SIMMONS | Pharmacy |
| MVH | 03/16 | HUGO | RUBIO | Pharmacy |
| MVH | 03/16 | LAUREN | WHITNEY | Physical Therapy |
| MVH | 03/16 | DEBRA | MAYS | Physician Management Services |
| MVH | 03/17 | BRITTANY | CHERRY | Quality Resources |
| MVH | 03/17 | KIMBERLY | RODRIGUEZ | Rocky Mountain Pulmonology |
| MVH | 03/17 | MCKINZIE | HUNTSMAN | Pain Specialists of ID |
| MVH | 03/17 | SHERA | BREWINGTON | Pain Specialists of ID |
| MVH | 03/17 | GARRETT | KREBS | MedSurg |
| MVH | 03/17 | SHELBY | DALLING | Physical Plant |
| MVH | 03/17 | DENNIS | WASHINGTON | Housekeeping |
| MVH | 03/17 | SHERI | WALTON | Housekeeping |
| MVH | 03/17 | RACHEL | LARSEN | Human Resources |
| MVH | 03/18 | ANGELA | TANNER | Teton Cancer Institute |
| MVH | 03/18 | MELISSA | KELLY | Prescription Center Infusions |
| MVH | 03/18 | MELISSA | CAMPBELL | Quality Resources |
| MVH | 03/18 | RONNEL | STACEY | Channing Redicare Clinic |
| MVH | 03/18 | MINDY | LEWIS | Pain Specialists of ID-Proc Ct |
| MVH | 03/18 | BAILEY | WILLS | Community Care-West Side |
| MVH | 03/18 | ALYSSA | PASSEY | Business Office |
| MVH | 03/19 | LORI LEE | BYINGTON | Premier Speech Therapy |
| MVH | 03/19 | ALLI | SPENCER | Blackfoot Pain Clinic |
| MVH | 03/19 | KAILI | ORCHARD | Business Office |
| MVH | 03/20 | MARSELLE | SPEEGLE | Pulmonary Function Test |
| MVH | 03/20 | TYLER | DOWNEY | Mountain View Infusion Service |
| MVH | 03/20 | SEVANA | SPOKLIE | Pain Specialists of ID-Pocatel |
| MVH | 03/20 | JESSICA | AGUINAGA | Rocky Mountain Spine and Sport |
| MVH | 03/20 | JILL | HARRISON | Labor & Delivery |
| MVH | 03/20 | SHARLENE | BITTER | Labor & Delivery |
| MVH | 03/20 | ELISA | GRATIOT | Physician Management Services |
| MVH | 03/21 | CASEY | SHARP | Lab |
| MVH | 03/21 | EMMIE | HENDERSON | Lab |
| MVH | 03/21 | DARCY | ANDERSON | BMC/Johanson Surgery |
| MVH | 03/21 | BECKY | COOK | Pocatello ENT |
| MVH | 03/21 | MAKAYLA | HUGHES | Surgery |
| MVH | 03/21 | DANNY | DAVIS | Information Systems |
| MVH | 03/22 | NANCY | CARLOS-CAUDILLO | Prescription Center Infusions |
| MVH | 03/22 | KELLY | ERICKSON | Prescription Center Infusions |
| MVH | 03/22 | KREZZENDA | MARLEY | Point of Care |
| MVH | 03/22 | PATRICIA A. | THOMAS | Pain Specialists of ID |
| MVH | 03/22 | KATELYN | WILLIAMS | PIC Chubbuck |
| MVH | 03/22 | WESLEY | FIFE | Surgery |
| MVH | 03/22 | LOGAN | FURNISS | Physical Plant |
| MVH | 03/22 | JESSIE | LABRA | Business Office |
| MVH | 03/23 | WHITNEY | HOVIS | IF Clinic |
| MVH | 03/23 | MARISELA | NAVARRO | Teton Cancer Institute |
| MVH | 03/23 | KIMBERLY | BREWINGTON | Pain Specialists of ID |
| MVH | 03/23 | ANGIE | SARGENT | Peri-Op |
| MVH | 03/23 | KORTNI | STEWART | Surgery |
| MVH | 03/23 | GABRIELA | TENIENTE | Housekeeping |
| MVH | 03/23 | REABECCA | CLITSO | Health Information Management |
| MVH | 03/23 | MATTHEW | TODD | Administration |
| MVH | 03/23 | ASHLYN | JORDIN | Administration |
| MVH | 03/24 | SARA | BARRAS | Radiology |
| MVH | 03/24 | BRITNI | EDDY | Pain Specialists of ID |
| MVH | 03/24 | NICOLE | SWALLOW | Peri-Op |
| MVH | 03/24 | JESSIE | AYALA | Business Office |
| MVH | 03/25 | KALI | LEWIS | Sleep Specialists |
| MVH | 03/25 | JAMIE | CONYERS | Surgery |
| MVH | 03/25 | CHERI | ATKINSON | Surgery |
| MVH | 03/25 | ANITA | JOHNSON | Business Office |
| MVH | 03/25 | METTINE | MOTTOR | Physician Management Services |
| MVH | 03/26 | JERI | THOMPSON | Radiology |
| MVH | 03/26 | KENDRA | SHIGIHARA | Lab |
| MVH | 03/26 | MICHAEL | WAHLQUIST | Lab |
| MVH | 03/26 | REBECCA | RICE | Point of Care |
| MVH | 03/26 | JANAE | CARTNEY | Labor & Delivery |
| MVH | 03/26 | JASMINE | STOCKWELL | Business Office |
| MVH | 03/26 | TAYANA | JOHNSON | Business Office |
| MVH | 03/27 | ANGELA | MCFARLAND | Grand Teton Gastroenterology |
| MVH | 03/27 | NICOLE | HARMAN | BMC/Johanson Surgery |
| MVH | 03/27 | SAM | WRIGHT | Community Care-West Side |
| MVH | 03/27 | LINDSEY | SOUCIE | Surgery |
| MVH | 03/27 | DARREN | ABERSOLD | Surgery |
| MVH | 03/28 | MORGANNE | ROSENBERG | Teton Cancer Institute |
| MVH | 03/28 | ARIKA | STOCKSTAD | Lab |
| MVH | 03/28 | ERVIN | HANSEN | Quality Resources |
| MVH | 03/28 | RICHARD | GHILONI | Quality Resources |
| MVH | 03/28 | SHAYLE | WINES | Peri-Op |
| MVH | 03/28 | SHELBY | HOLLOBAUGH | Labor & Delivery |
| MVH | 03/28 | SHAUNA | TAM | Surgery |
| MVH | 03/28 | KRYSTYN | WALLACE | Grand Teton |
| MVH | 03/29 | NIC | BROOKS | Radiology |
| MVH | 03/29 | JULIE | WEST | Prescription Center Infusions |
| MVH | 03/29 | JULIE | LILYA | Pain Specialists of ID-Pocatel |
| MVH | 03/29 | JOSEPH | DRAK | Peri-Op |
| MVH | 03/29 | CARRIE | TUBBS | Workmens Compensation |
| MVH | 03/29 | JERRI | WOODHOUSE | Administration |
| MVH | 03/30 | KRISTEN | RADFORD | Eastern ID Neurological |
| MVH | 03/30 | JANET | KOPLIN | Mountain View Infusion Service |
| MVH | 03/30 | KAITLIN | GARDNER | Pain Specialists of ID |
| MVH | 03/30 | BRANDEE | MATHIS | Community Care-Rexburg |
| MVH | 03/30 | MELISSA | DURTSCHI | Labor & Delivery |
| MVH | 03/30 | PAMELA | SILZLY | Creekside Surgery Center |
| MVH | 03/30 | KRISTY | MILTON | Eagle Rock ASC |
| MVH | 03/30 | LINDSEY | CARTER | Business Office |
| MVH | 03/31 | TROY | HANSON | IF Clinic |
| MVH | 03/31 | JESSICA | ZAMARRIPA | Purchasing |
| MVH | 03/31 | KEITH | YAMABE | Prescription Center Retail |
| MVH | 03/31 | STEPHNE | SMALL | Mountain View Infusion Service |
| MVH | 03/31 | CHRISTINA | NERIO OSAI | Pain Specialists of ID |