How do I become a volunteer?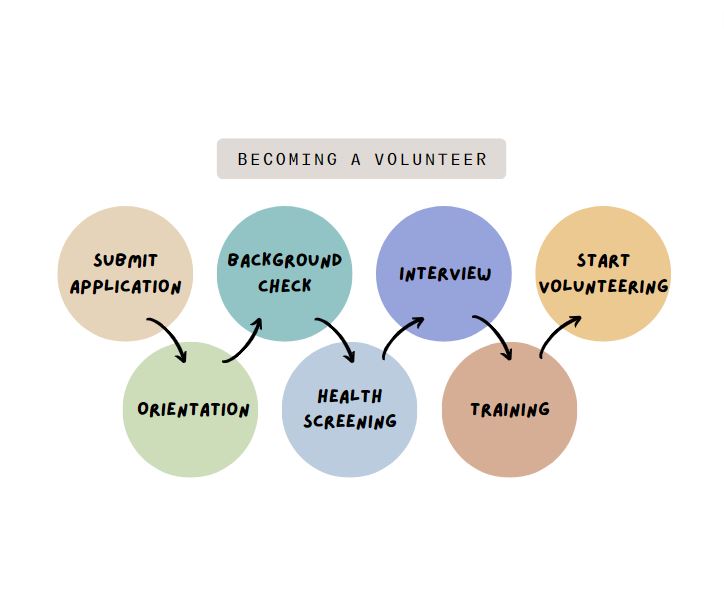 Fill out and submit an application
Interview

Understanding the requirements of Volunteering.
Matching your needs to the needs of the Hospitals for the position, schedule, etc.
Applicants need to be able to commit to 100 hours within a 12 month period.

Background Check
Health Check

Update immunization (Tuberculosis, Hepatitis B, Chicken Pox, Tetanus, Measles, Mumps, and Rubella
*Receive an annual flu shot

Orientation

Badge
Safety Training
HIPPA Training

Shadowing with a volunteer with Position-specific Training
Start Volunteer Work
*If you do not receive the flu shot by November 1st each year, you will have to wear a face mask for the entire flu season.