Welcome to The Beat 
In this newsletter, we'll share company-wide news, including upcoming events, birthdays, spotlights, department news, and more. This newsletter is designed to be informative and collaborative. Do you have a fun story, positive patient feedback, or a funny work picture? Use the form on this page to submit!
Acknowledging the good that you already have in your life is the foundation for all abundance.

Eckhart Tolle
Family Practice/Urgent Care Recruitment Event
** For the month of December only**
We are looking for RN/LPN/CMA talent to join our team!
For the month of December 2020 we will be doubling the referral bonus for any RN/LPN/CMA person that is referred to us and hired. Same policy will apply so please review the payment request form attached.
Below are the clinics that will qualify for the recruitment bonus:
Blackfoot Medical Center

Rigby Community Care

Rexburg Community Care

Redicare (Idaho Falls)
Don't forget to use flexible spending dollars!
As we approach the end of the year, please remember that the deadline for incurring health and dependent care Flexible Spending account expenses is December 31st, 2020.
All claims for those expenses must be submitted to E-Benefits no later than March 31st, 2021. As of March 31st, 2021, up to $550 of any remaining Medical Flex funds will automatically be carried over into your 2021 Medical Flex account.
Please contact E-Benefits with any questions:
Phone: 208-391-2567
Fax: 888-876-1058
Mail: PO Box 190466, Boise, ID 83719
Email: info@ebenefitsadministration.com
Update Your Address in Paycom
It's that time of year again! Please make sure your addresses are up to date in Paycom so we can get your tax documents updated and mailed to the right address (if you've opted for paper copies). 
Deadline: December 23, 2020
We Need Volunteers!
If you'd like to sign up for the upcoming Blood Drive, please contact our Volunteer Coordinator, Velisha Howard. 
Email: vhoward@mvhospital.net
Phone: 208-569-7589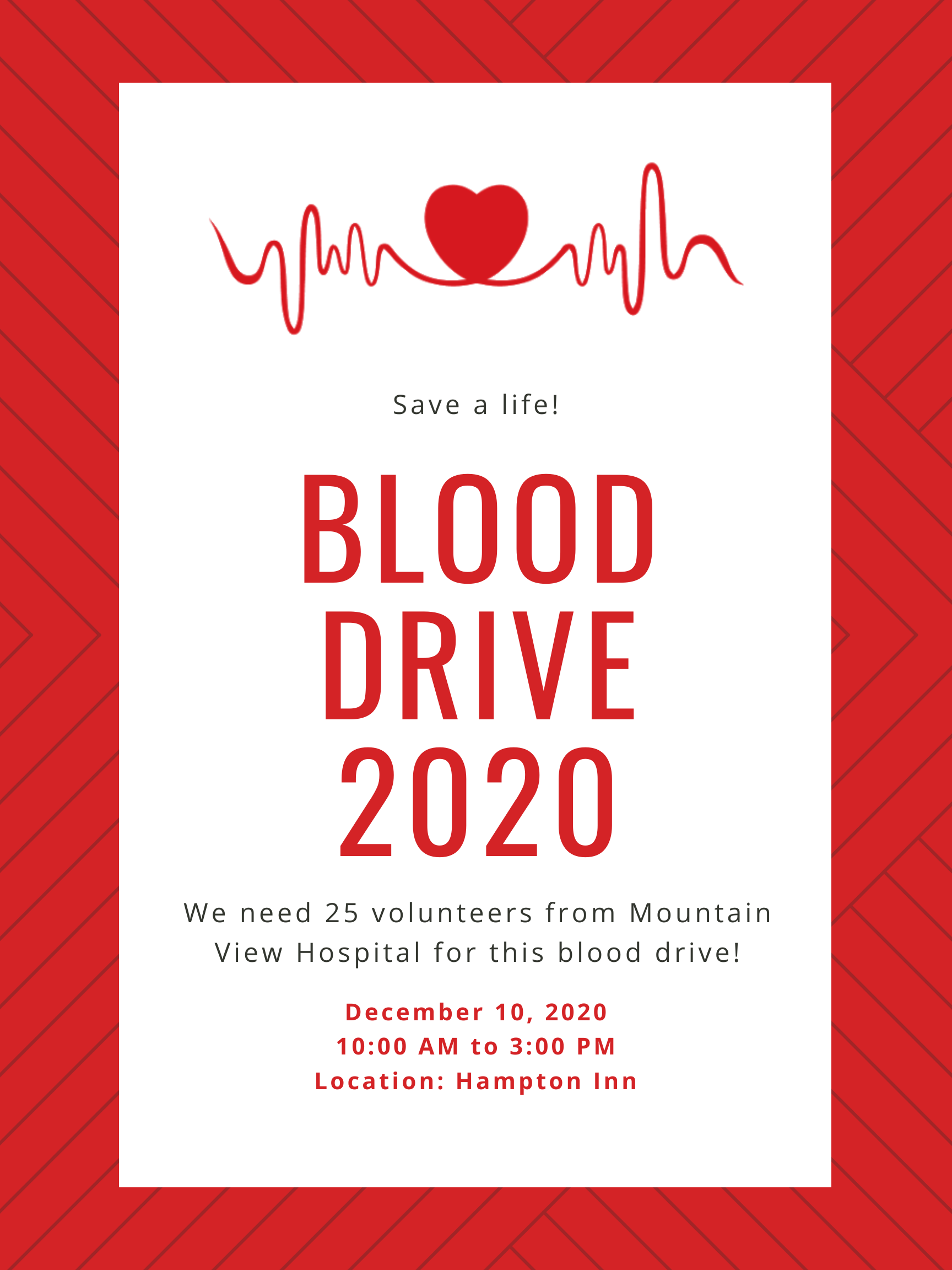 Mountain View Hospital 2020
Poinsettias Volunteer Fundraiser
These poinsettias are grown locally at Town & Country Gardens and are of exceptional quality. There are over 20 exciting colors including salmon, pink, purple, speckled, and white and of course, all shades red!
Vouchers are purchased and then buyers redeem their vouchers between November 9th 2020 and December 7th, 2020.
Customers can select their poinsettias from a greenhouse full of hundreds of beautiful plants-customer satisfaction guaranteed!
Each voucher is $14.99.
Checks can be written to Mountain View Volunteer Auxiliary. These are also tax deductible, we are non-profit.
Your purchase enables us to award scholarships, through College of Eastern Idaho, to worthy individuals seeking education in the medical fields.
Contact: Information Desk at Mountain View Hospital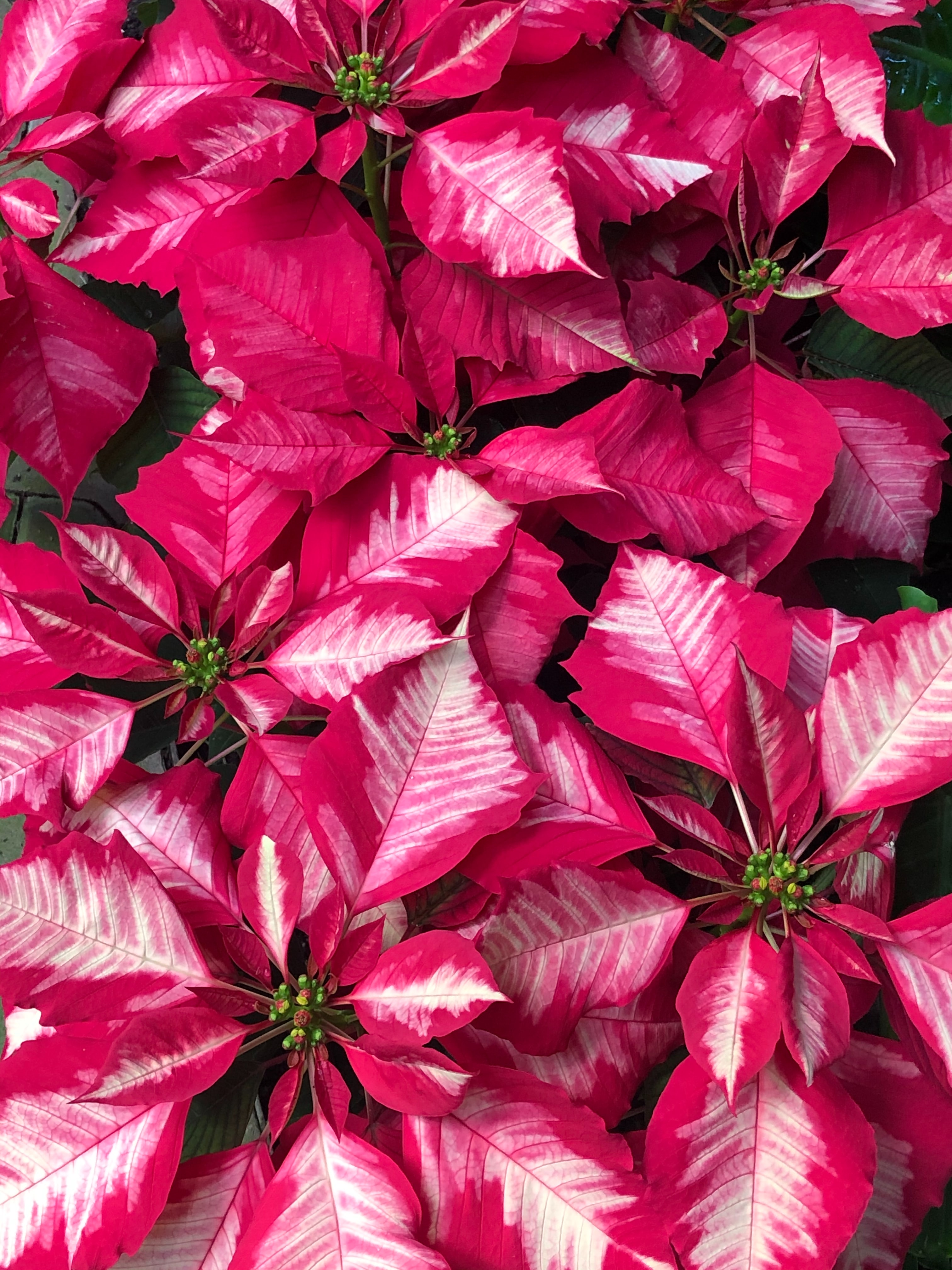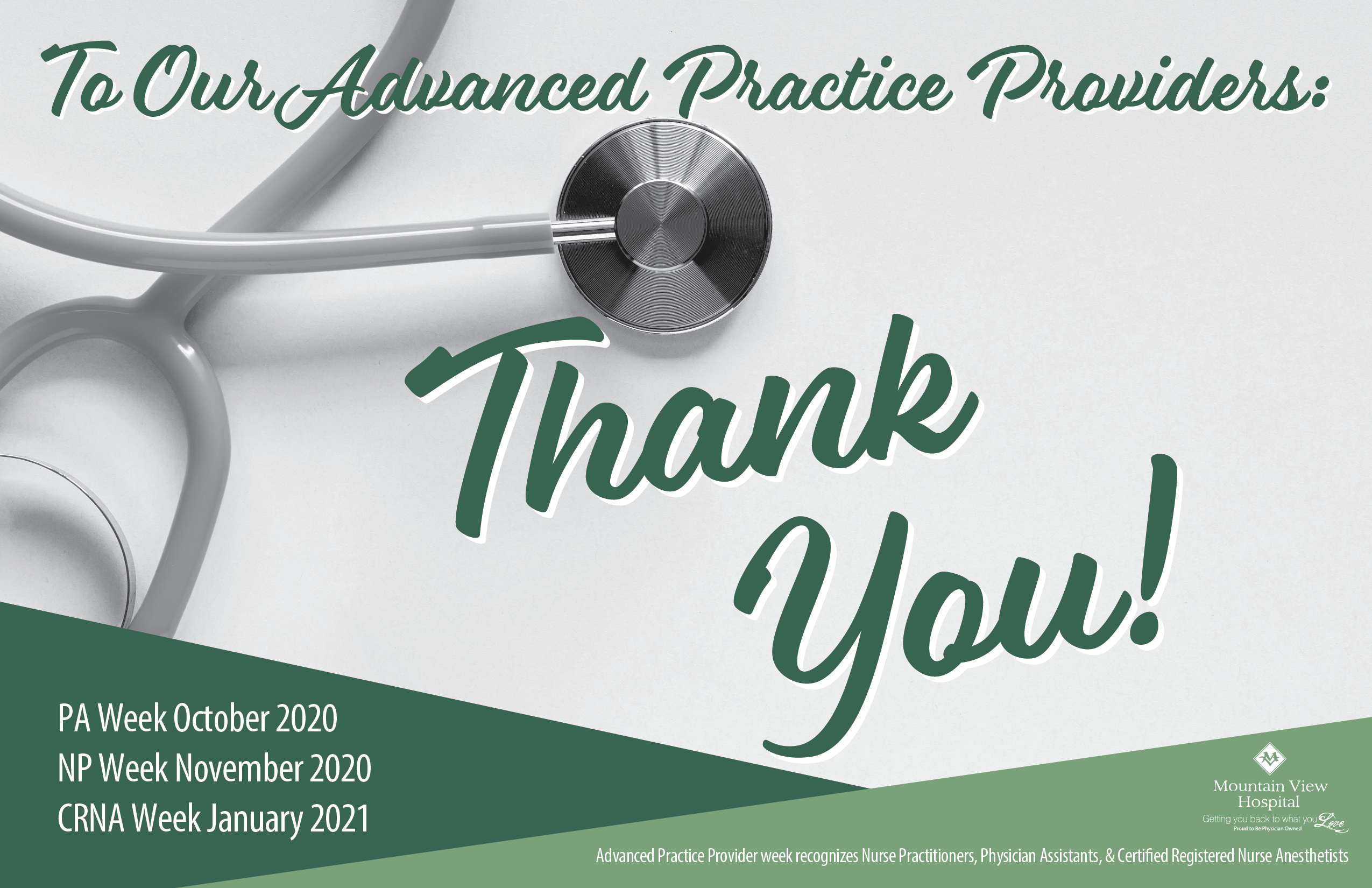 | | | | |
| --- | --- | --- | --- |
| 12/01 | BRANDY | JOHNSON | Eastern ID Neurological |
| 12/01 | RICHARD | MARROTT | Pharmacy |
| 12/01 | KEVIN | WARD | Physical Therapy |
| 12/01 | TERI | ELIASSON | Surgery |
| 12/01 | JARED | BUTT | Surgery |
| 12/01 | CAROL | WATSON | Housekeeping |
| 12/02 | KIM | MAXWELL | Pocatello ENT |
| 12/02 | KENDALL | HANSON | Labor & Delivery |
| 12/02 | STASHA | MOUSER | MedSurg |
| 12/03 | BRADLEY | PEARSON | Physical Therapy |
| 12/03 | LORI | CAMMACK | Pain Specialists of ID |
| 12/03 | RUTH | MARTIN | Community Care-Rexburg |
| 12/03 | BRITTANY | PETERSON | Surgery |
| 12/03 | BRANDIE | JORGENSEN | MedSurg |
| 12/03 | FALYSHA | GHOLSON-COMBE | Business Office |
| 12/04 | LISA | MISSELDINE | Quality Resources |
| 12/04 | SUZETTE | MCBRIDE | BMC/Johanson Surgery |
| 12/04 | LAVERN | STEINBAUGH | Surgery |
| 12/04 | CHEYENNE | GONZALES | Surgery |
| 12/05 | MARIE | FAGER | Machen Family Medicine |
| 12/05 | MICHELLE | CLEGG | PIC Pocatello |
| 12/05 | ELISE | JONES | Community Care-West Side |
| 12/05 | DANAYE | EATON | Grand Teton |
| 12/06 | GAYNELL | HARRIS | Speech Therapy |
| 12/06 | AMBER | WRAY | Quality Resources |
| 12/06 | TAYA | ROBBINS | BMC/Johanson Surgery |
| 12/06 | BIANCA | PELAYO | BMC/Johanson Surgery |
| 12/06 | SHANNON | ASHER | Community Care-West Side |
| 12/06 | SHAMAE | DELAHOUSSAYE | Business Office |
| 12/07 | TAYLOR | HADERLIE | Point of Care |
| 12/08 | AMANDA | RICHAN | Hyperbarics |
| 12/08 | MAMIE | WALLOWINGBULL | BMC/Johanson Surgery |
| 12/08 | DIANA | SWALLOW | Pocatello ENT |
| 12/08 | BRYCE | JONES | MedSurg |
| 12/08 | JESSICA | BALDERRAMA | Housekeeping |
| 12/09 | ALAN | AVONDET | IF Clinic |
| 12/09 | HOLLY | WOOD | Teton Cancer Institute |
| 12/09 | NINA | EDDINGTON | Blackfoot Medical Laboratory |
| 12/09 | ABBEY | SESSIONS | Eastern ID Spine Center (Vlach |
| 12/09 | RAQUEL | CARRILLO | Community Care-Pocatello |
| 12/09 | ALEXANDRA | PACK | Creekside Surgery Center |
| 12/09 | JODY | BAKER | Finance |
| 12/10 | ERICA | ALLDREDGE | Preventative Services |
| 12/10 | AMANDA | THOMPSON | Sleep Specialists |
| 12/10 | MARIBEL | TORRES | Lab |
| 12/10 | LANETTE | COOPER | Pain Specialists of ID-Pocatel |
| 12/10 | CHEYENNE | GILBERT | Peri-Op |
| 12/10 | SYDNEY | FIELDING | Labor & Delivery |
| 12/11 | LYNN | SANFORD | Physical Therapy |
| 12/11 | JOLYN | WALL | Speech Therapy |
| 12/11 | BRITTANY | COYNE | Pain Specialists of ID |
| 12/11 | MAKAYLA | MATHEWS | Brad Erickson |
| 12/11 | MEGAN | HICKS | Peri-Op |
| 12/11 | DEANNE | JORDE | Surgery |
| 12/11 | RYAN | GEORGE | MedSurg |
| 12/11 | MANDI LEE | SVANCARA | Health Information Management |
| 12/11 | MARK | SAXTON | Human Resources |
| 12/12 | AMY | DETIEGE | Teton Cancer Institute |
| 12/12 | MARIA | ARVAYO | Prescription Center Retail |
| 12/12 | PAUL | BECKETT | BMC/Johanson Surgery |
| 12/12 | PAIGE | RASMUSSEN | PIC Pocatello |
| 12/12 | AMY | SYKES | Community Care-Rigby |
| 12/12 | THANIA | FLORES | Peri-Op |
| 12/13 | JILL | HURLEY | Teton Cancer Institute |
| 12/13 | CHELSIE | GARCIA | Surgery |
| 12/14 | MADISON | TESKE | Community Care-Rigby |
| 12/14 | KYLEE | SIMS | Endoscopy |
| 12/14 | KYLEE | DEMITROPOULOS | Creekside Surgery Center |
| 12/14 | CONCEPCION | LINARES | Housekeeping |
| 12/14 | SUSAN | JONES | Business Office |
| 12/14 | ASHLYN | FELDHAUSEN | Administration |
| 12/15 | KIM | DAVIS | Preventative Services |
| 12/15 | JUSTIN | MESSENGER | Pharmacy |
| 12/15 | SUSAN | MANDELLA | Premier Speech Therapy |
| 12/15 | CHRISTINA | PEPCORN | Community Care-Rigby |
| 12/15 | BENJAMIN | LEISHMAN | Community Care-Channing |
| 12/15 | BRITTANY ANNE | GILSTRAP | Nursery |
| 12/15 | KAMIKO | SEAY | Administration |
| 12/16 | MADISON | MCCOY | Preventative Services |
| 12/16 | CRYSTAL | SIEPERT | Pain Specialists of ID |
| 12/16 | JOHN | FOSTER | Surgery |
| 12/16 | ERICKA | HELLBERG | Business Office |
| 12/16 | JENNIFER | WILLIAMS | Population Health |
| 12/17 | JOY | CHAN | Blackfoot Medical Laboratory |
| 12/17 | KIMBERLY | MCMATH | BMC/Johanson Surgery |
| 12/17 | DEREK | HOOPES | Peri-Op |
| 12/17 | SAMANTHA | DANIEL | Business Office |
| 12/17 | JESSICA | SHAW | Physician Management Services |
| 12/18 | KIMBERLY | MICHEL | Teton Cancer Institute |
| 12/18 | ERIC JOSEPH | MALCOM | Radiation Oncology |
| 12/18 | VALERI | REECE | Sleep Lab |
| 12/18 | MATTHEW | SOMMER | Pain Specialists of ID |
| 12/18 | BRITTANY | FRANCIS | Primary Care Specialists |
| 12/18 | LINDSAY | SEARLE | Labor & Delivery |
| 12/18 | KAREN | FINCH | Business Office |
| 12/19 | JAMES | MALAN | Radiology |
| 12/19 | ALESHA | CLARK | Pain Specialists of ID |
| 12/19 | SHAYNA | KOHLER | Blackfoot Pain Clinic |
| 12/19 | CLINT | YOUNG | Physical Plant |
| 12/20 | TORRIE | LEWIS | Sleep Specialists |
| 12/20 | SHAWN | SPEIRS | Snake River Hospitalists |
| 12/20 | NOE | GUEVARA | Channing Redicare Clinic |
| 12/20 | HOLLY | BOND | Urology Associates of Idaho Fa |
| 12/20 | BRITTANY | MERRITT | Community Care-Rigby |
| 12/20 | AMY | HENDRIKS | Labor & Delivery |
| 12/20 | ASHLEE | NASH | Labor & Delivery |
| 12/21 | ASHLIE | PARKER | Pain Specialists of ID |
| 12/21 | BRANDON | TALAMANTEZ | Community Care-Channing |
| 12/21 | JANET | SHIPPEN | Creekside Surgery Center |
| 12/21 | MICHELLE | WAYNE | Physician Management Services |
| 12/22 | ANDREW | PARKS | BMC/Johanson Surgery |
| 12/22 | MARY | RUSSELL | Peri-Op |
| 12/22 | WHITNEY | ANDERSON | Labor & Delivery |
| 12/22 | MARIA | BARRIE | Surgery |
| 12/22 | KENDALL | HARRIS | Physical Plant |
| 12/22 | AMY | RIPPEL | Housekeeping |
| 12/23 | KRISTI LOU | RICHEY | Teton Cancer Institute |
| 12/23 | HILARY | ZITLAU | Channing Redicare Clinic |
| 12/23 | ALONZO | GONZALEZ | Business Office |
| 12/23 | JESSICA | HILL | Health Information Management |
| 12/23 | NATALIE | HULSE | Finance |
| 12/24 | RANDY | RADFORD | Radiology |
| 12/24 | BRENDY | WHITWORTH | Labor & Delivery |
| 12/24 | DEBRA | GOULD | Housekeeping |
| 12/24 | JUSTIN | DANIEL | Information Systems |
| 12/24 | AUSTON | ORGILL | Administration |
| 12/25 | MARY | HASHAGEN | Quality Resources |
| 12/25 | NICOLE | PORTER | Pain Specialists of ID-Proc Ct |
| 12/25 | LAURA | REISNER | Labor & Delivery |
| 12/25 | KASANDRA | FURNESS | Creekside Surgery Center |
| 12/26 | JENNIFER | VARGA | Sleep Lab |
| 12/26 | ANDREA | REES | Quality Resources |
| 12/27 | JACKSON | LOOMIS | Quality Resources |
| 12/27 | MARY | VANCE | Housekeeping |
| 12/28 | MELISSA | ANDERSON | Preventative Services |
| 12/28 | CLAUDIA | DIXON | Teton Cancer Institute |
| 12/28 | TODD | JOHNSON | Physical Therapy |
| 12/28 | REBECCA | MORGAN | BMC/Johanson Surgery |
| 12/28 | BRANDYN | SIMMONS | Altenburg Joint Replacement Id |
| 12/28 | MARGARET ELIZAB | MORRIS | Human Resources |
| 12/28 | TYLER | BEDDES | Administration |
| 12/29 | TELIETHA A. | HAMMON | Pain Specialists of ID-Proc Ct |
| 12/29 | JOSHUA | COX | Housekeeping |
| 12/29 | MARLEE | HARRIS | Housekeeping |
| 12/29 | MARIA | ACKLEY | Business Office |
| 12/30 | KENEDEE | JUDY | Physical Therapy |
| 12/30 | RICK | GOLDMAN | Wellness and Recovery |
| 12/30 | HEIDI | DIAMOND | Pain Specialists of ID |
| 12/30 | SCOTT | SCHAFFER | Community Care-Pocatello |
| 12/31 | JUSTIN | FITCH | Radiology |
| 12/31 | KAREN | PASSEY-STEELE | Channing Redicare Clinic |
| 12/31 | KRISTI | GRIGG | Machen Family Medicine |
| 12/31 | KRISTI | GRIGG | Community Care-Rigby |