MOUNTAIN VIEW HOSPITAL 2020 POINSETTIA'S VOLUNTEER FUNDRAISER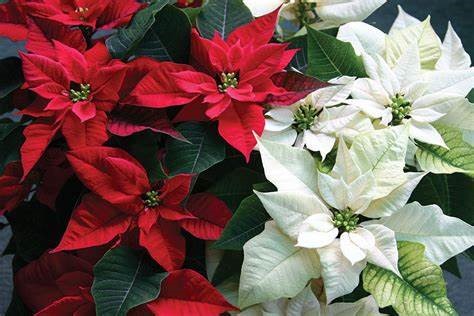 These poinsettias are grown locally at Town & Country Gardens and are of exceptional quality. There are over 20 exciting colors including salmon, pink, purple, speckled, and white and of course, all shades red!
Your purchase enables us to award scholarships, through College of Eastern Idaho, to worthy individuals seeking education in the medical fields. Vouchers are purchased and then buyers redeem their vouchers between November 12 and December 8,2020.
Customers can select their poinsettias from a greenhouse full of hundreds of beautiful plants-customer satisfaction guaranteed!
Each voucher is $14.99
All money is due by November 6, 2020
Payments accepted are cash, checks, and electronic payment. We can accept all payments at the information desk on the IFCH side. Checks can be written to Mountain View Volunteer Auxiliary. These are also tax deductible, we are non-profit.
Contact:
IFCH information desk (208)528-1041 or (208)528-1000
VOLUNTEER COORDINATOR: Velisha Howard
PHONE: (call/text) 208-569-7589 EMAIL: vhoward@mvhospital.net

www.idahofallscommunityhospital.com/volunteer-program