Mountain View Hospital provides full gastroenterological services for any patient concerned with the esophagus, stomach, small bowel, colon, rectum, gallbladder, pancreas, and liver. We regularly perform colonoscopies to screen for colon cancer and/or remove polyps and perform upper endoscopies to provide treatment for ulcers and heartburn. We provide inpatient and outpatient services in addition to all endoscopic, diagnostic, and therapeutic procedures. And we are constantly seeking to update our knowledge and equipment to provide you with the latest technology and procedures to relieve pain and save lives.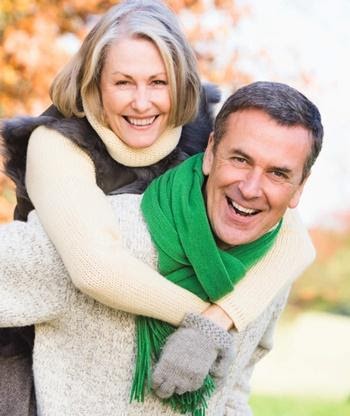 Open Access Colonoscopy
One Procedure. One Appointment.
Open Access Screening Colonoscopy program was designed to streamline screening colonoscopies, if you meet the qualifying medical requirements* you can eliminate an unnecessary appointment and a trip to the pharmacy.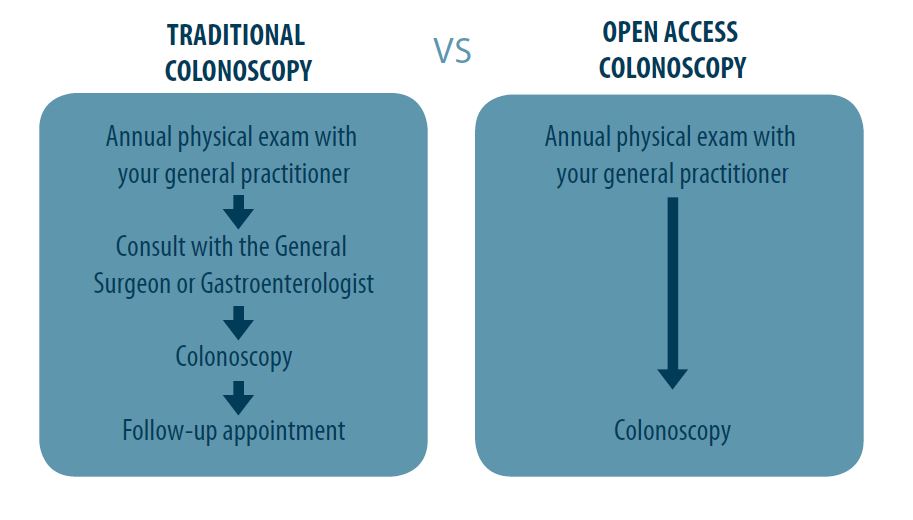 As long as the colonoscopy is clear, with no complications, no other appointments are necessary.
Open Access - Saves you time and money
One clinical appointment with your Primary Care Provider before your screening colonoscopy.
Bowl prep provided via your Primary Care Provider during your yearly wellness appointment. This saves you a trip to the pharmacy.
Colonoscopies performed by many of the Southeast Idaho's Gastroenterologists and General Surgeons.
Covered by most insurance companies under wellness benefits (please check with your insurance to see if it covers screening colonoscopies).
*Screening questions to qualify you for Open Access Screening Colonoscopy:
Between the ages of 14 and 80 years old
No history of Congestive Heart Failure
No Heart attacks or chest pain within the last 12 months
No Pulmonary Hypertension
No history of COPD
No Active Asthma
No Dysphagia
No Bleeding Disorders
No Anemia
No Rectal Bleeding and/or Black Stools
No Liver Cirrhosis
No Severe Chronic Medical Illness
No Abdominal Pain
No Diarrhea
No Vomiting
Please note: If you cannot check each box you may need to schedule a diagnostic colonoscopy. Your Provider Care Provider will advise you on your individual needs.
Provider Open Access Screening Colonoscopy Schedule
Mondays: 7:00 am to 12:00 pm
Grand Teton Gastroenterologists Rotation
Tuesdays: 7:00 am to 2:00 pm
Dr. Eric Baird
Dr. David Chamberlain
Wednesdays: 7:00 to 12:00 pm
Dr. Taylor Johansen
Dr. Brad Smith
Thursday: 9:00 am to 12:00 pm
Fridays: 7:00 am to 12:00 pm
Idaho Falls Surgical Specialists Rotation
---
Want to find out more?
If you have any questions, please call the Mountain View Endoscopy department at 208-557-2768 or the Mountain View Sales department at 208-557-2839 for assistance.