Next to safety, there is nothing more important to us than your comfort and the comfort of your baby and any guests. For that reason, we have included numerous amenities to make your stay at Mountain View Hospital as comfortable as possible.
Your Birthing Plan
Your birthing plan is important to us. The Mountain View Hospital employees will adhere to your birthing plan as closely as possible. Our main concern is the safety of both the mother and the infant. If your birthing plan increases the risk of injury to either you or your baby, we will discuss the risks with you before altering your plan.
Anesthesia
We want you to be as comfortable as possible for this life changing event. We have a dedicated anesthesia staff in the facility at all times to ensure your birth process goes according to plan. Mountain View Hospital is the only facility in the Idaho Falls area offering mothers the Combined spinal/epidural. The Combined spinal/epidural allows the anesthesia staff to make the mother comfortable quickly. Traditional epidurals can take up to 30 minutes before the mother feels pain relief. With the Combined spinal/epidural, mothers who come to the hospital in the last stages of delivery can still receive pain relief before delivery.
Natural Birth Plans
Not everyone wishes to use anesthesia. We support your decisions and have the knowledge necessary to help you carry out your natural birthing plan. All of our labor nurses are skilled in counter pressures and alternative birthing positions. Our employees work closely with our Physicians and Nurse-Midwives to provide you with the delivery you prefer.
Luxurious Suites
Each of our Labor and Delivery suites is designed to accommodate your needs and make your stay with us as comfortable as possible. We have installed jetted tubs in each of our suites to allow you to relax and to aid in your labor if you choose a natural birthing plan. Each of our Labor and Delivery rooms is equipped with the following:
Birthing bed
TV/DVD
Seating for your support person and guests
Infant warmer
WiFi
Private bath with jetted tub
Your Guests are Our Guests
For family members and friends attending the birth or visiting the mother and baby after, we have made our rooms as comfortable as possible. Each of our rooms has comfortable seating for visitors and a place for your support person to sleep. A selection of beverages, snacks and sandwiches are available are available for the new mother and her support person. Just ask one our friendly medical staff, and we would be more than happy to assist your support person with their snacking needs. We will also provide a specially prepared celebration dinner for both mom and guest.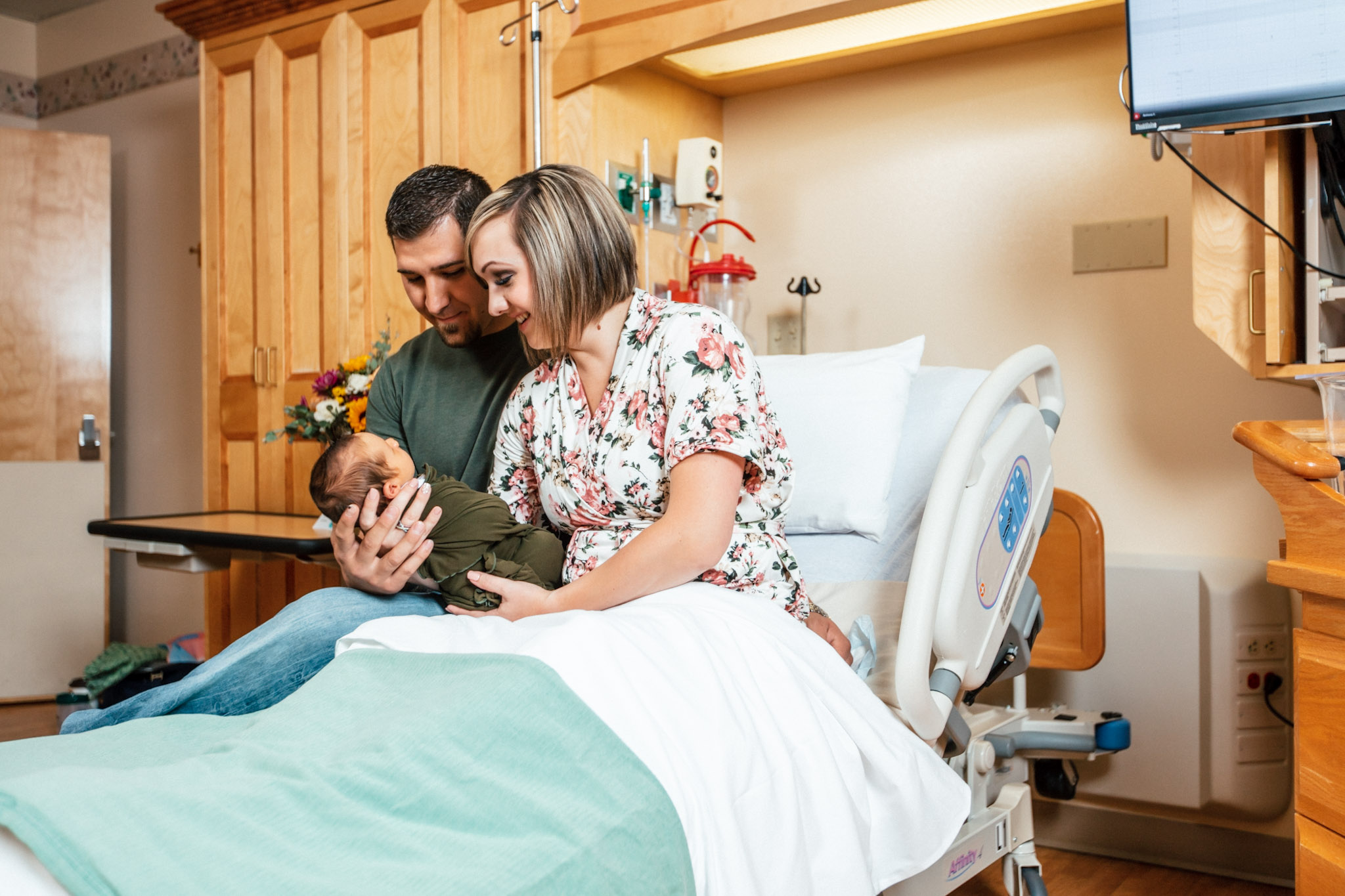 For Your Safety
Nothing is more important than your safety and the safety of your baby. For that reason, we have well-equipped and staffed neonatal intensive care unit and operating rooms dedicated to our Women's Center. Learn more here. Or schedule a tour to see our facilities for yourself and have all your questions answered.